LIFE OF A TRAVELLER: ADVENTURE TO OSLOB SOUTH CEBU
Dearest friends, do you love traveling? What are you are your realization when you travel?
For me, one of the purpose, why I love traveling, is to meet new people. To learn from their own culture and behaviors. How they live life. Travelling will always give us good memories.
Travel opens your eyes
We will always see beautiful places; it is a manifestation of God's Infinite Wisdom and Infinite goodness. We will be able to see that we are not alone in this world.
Travel creates meaningful relationships
This week I've had traveled to Oslob south Cebu. To explore the beauty of their places. It was a very meaningful experience I had met new people some of them I have added to Facebook.
---
Traveling helps you learn who you are.
I just realize that I am a person who can easily adapt to people's cultures. I learn how to communicate with them that will help us to build our friendship. I learn to be grateful to the people and the beauty of the place.
---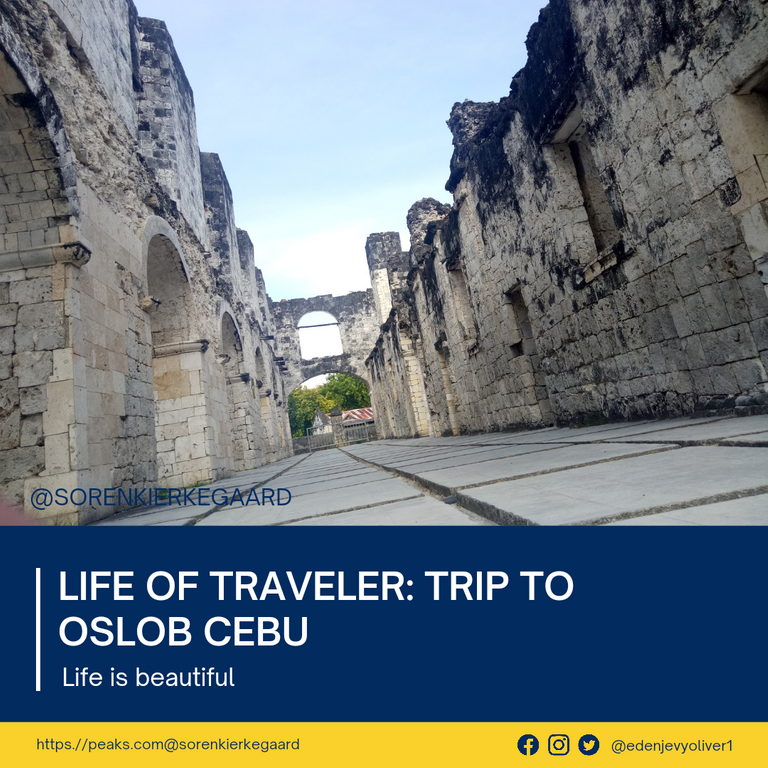 ---
First stop
IMMACULATE CONCEPTION PARISH CHURCH OF OSLOB HISTORY
The foundation of the church was laid on May 4, 1830. The church plan was drawn by Bishop Santos Gomes Maranon, The same prelate who had the kiosk of Magellan cross in Cebu Cebu City constructed. The site was chosen by Fr. Julian Bermejo since it has a bigger size for the settlement.
Thus, this church was fire destroyed and was completely restored once again last 2010.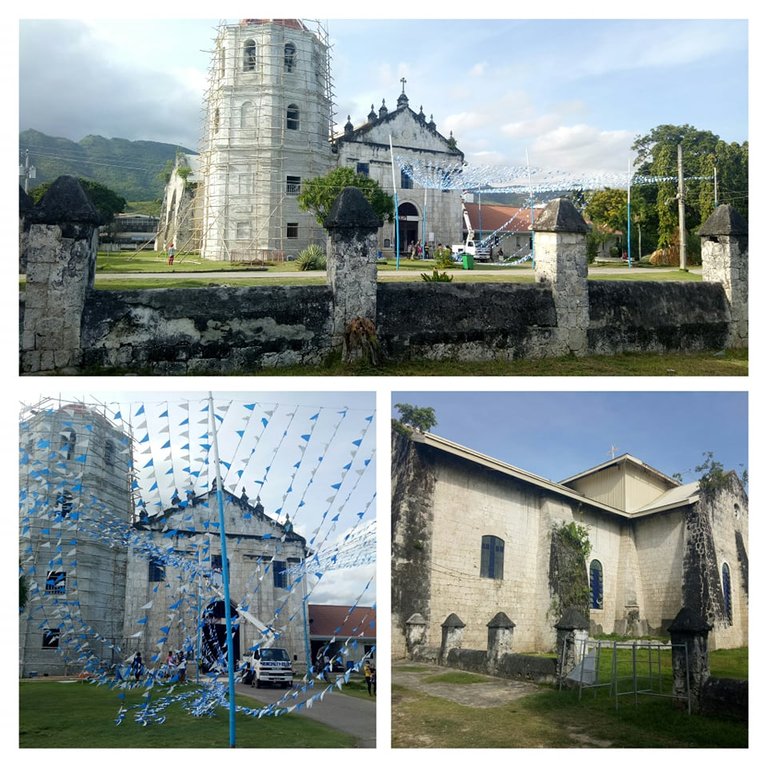 ---
This is CUARTEL the unique structure was built through the effort of EL GRAN MAESTRO SABANDAL to serve as barracks for Spanish armies but was halted during the arrival of Americans in 1299.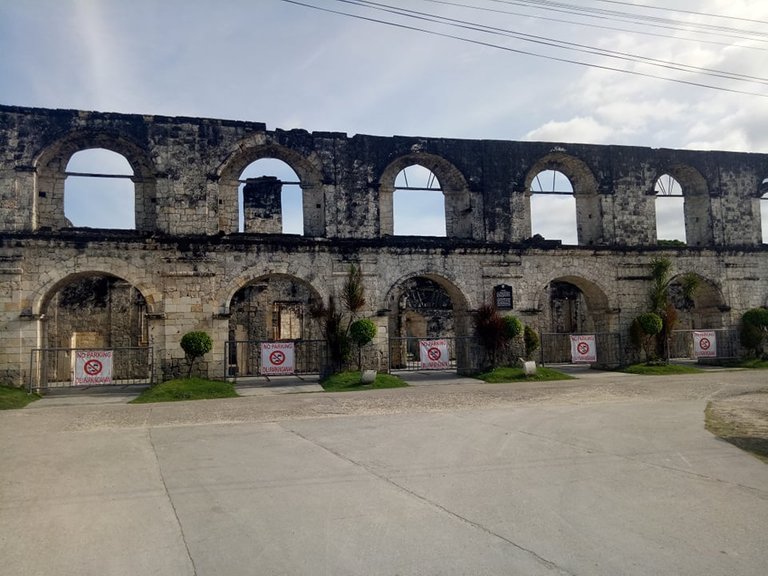 ---
Hence, the coral stones used for it's construction came from remnants of the collapsed floor of the church bell tower. The walls of the structure which measure 19 centimeters thick still stand. The facade built of coral stones featured a double row of arches.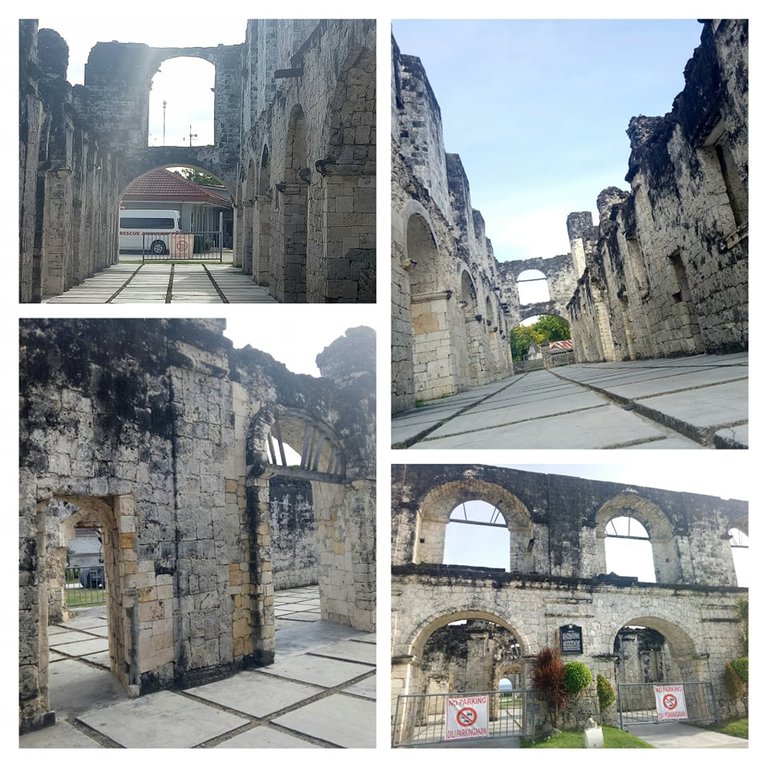 ---
This is an old statue of some saints made of stone. Most probably it has been existed for almost 100 years.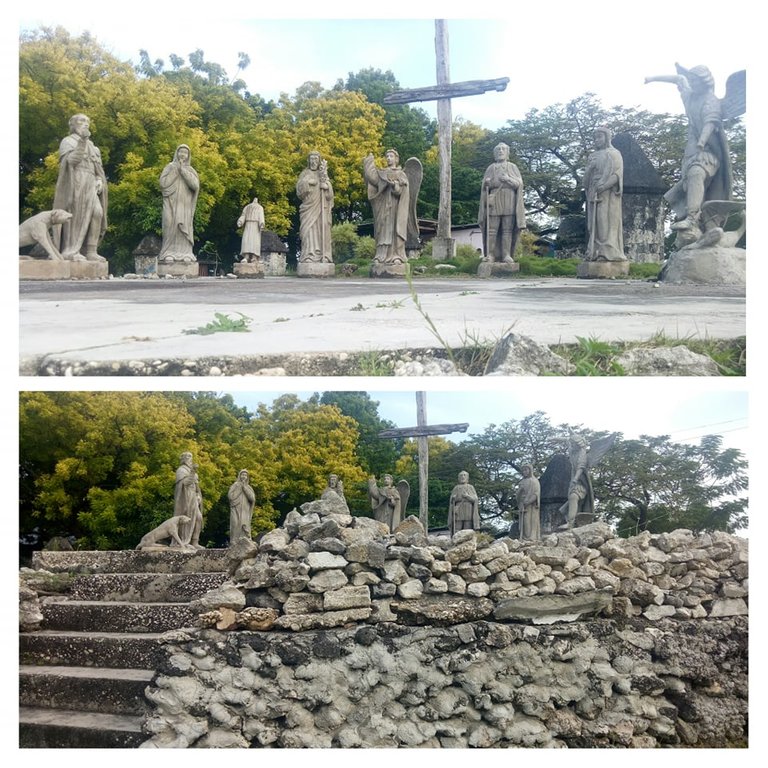 ---
BALUARTE
This baluarte, is one of the seven watch tower built along the coastline of Oslob. The local people also offered this baluarte as watchtower or 'lantawan' in bisaya term.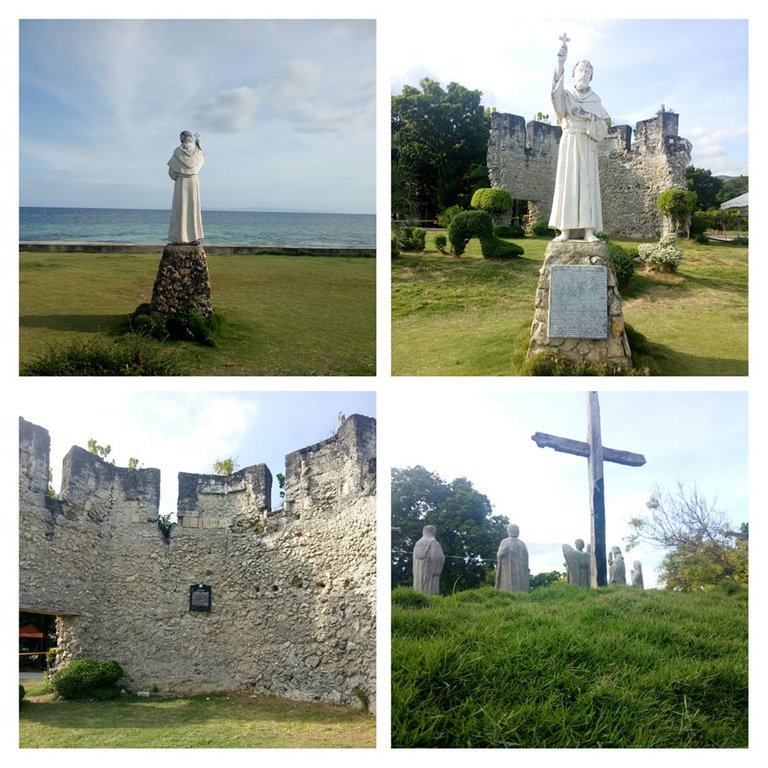 Second stop
After visited Oslob church i went to Maxvir Jnn Sandy beach it it just walking distance from the church.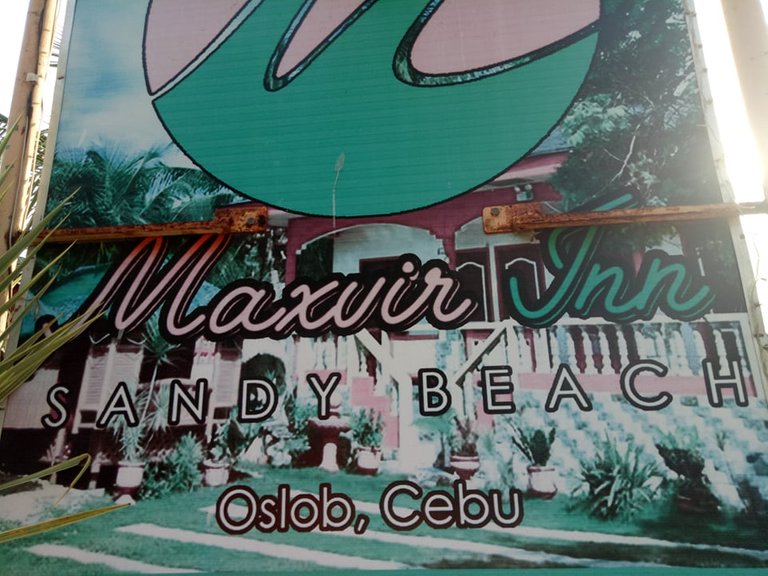 All their rooms are made up of bamboo. The prices are very affordable.
Room, good for two only 600 pesos per night.
Room good for 5 persons 1000 per night.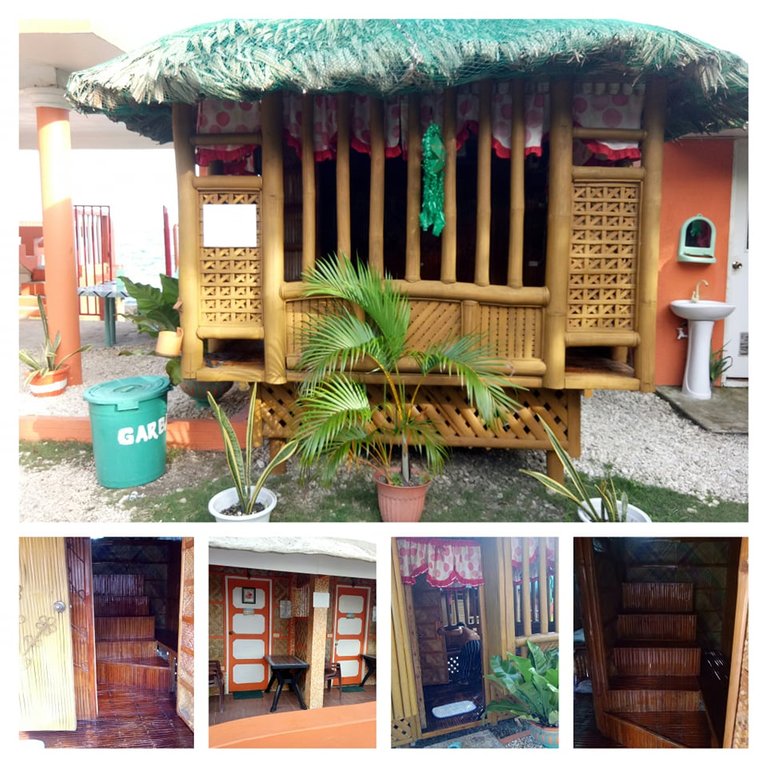 ---
Third stop
It was tiring and thirsty. So, I decided to find a coconut to refresh myself. The owner of the coconut was so kind. She has offered it for free.
She said, "you just have to climb"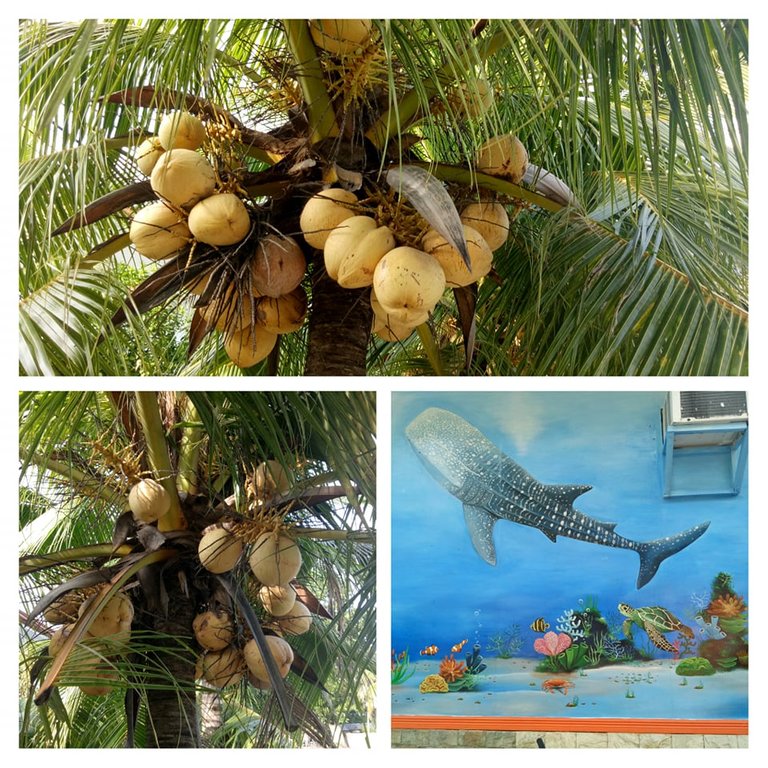 ---
Fourth stop
I visited TUM'S RESORT,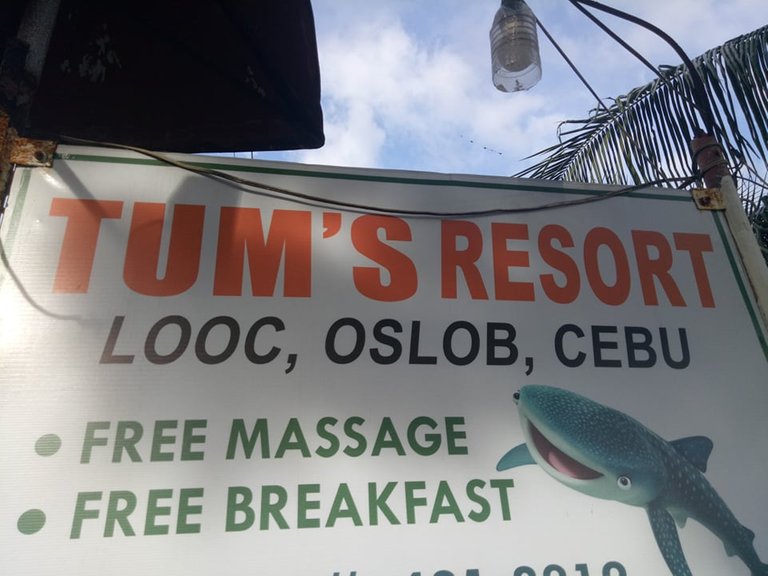 ---
Tourist room
Good for 2 w/breakfast
Hot and Cold Shower
W/AC/TV/ TOILET
PHP 1,500.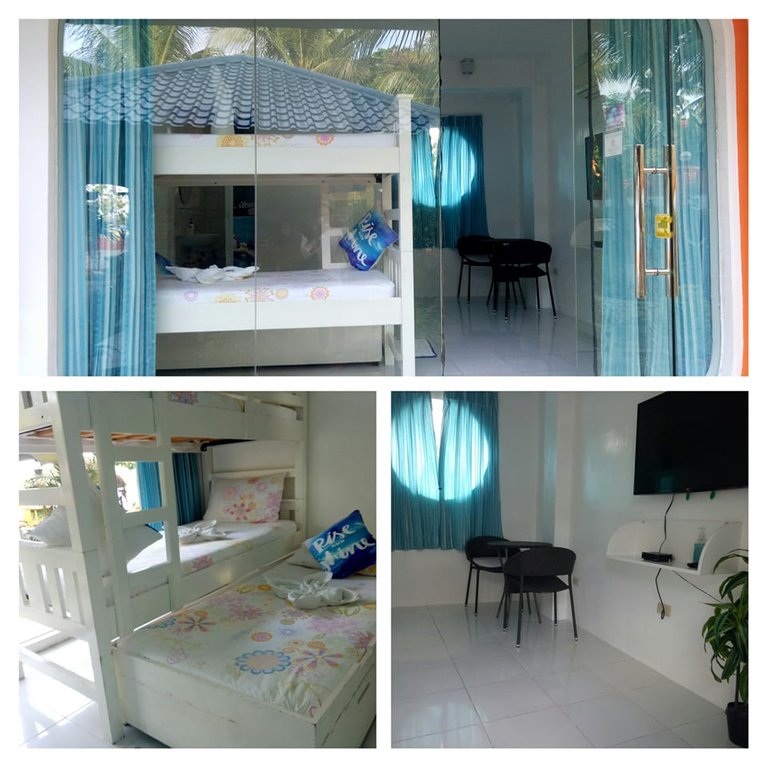 ---
QUEEN SUITE W/POOL VIEW
Good for 2 w/breakfast
Hot and cold Shower, safety box
w/AC,TV,TOILET, MINI REF
PHP 2,000

---
First stop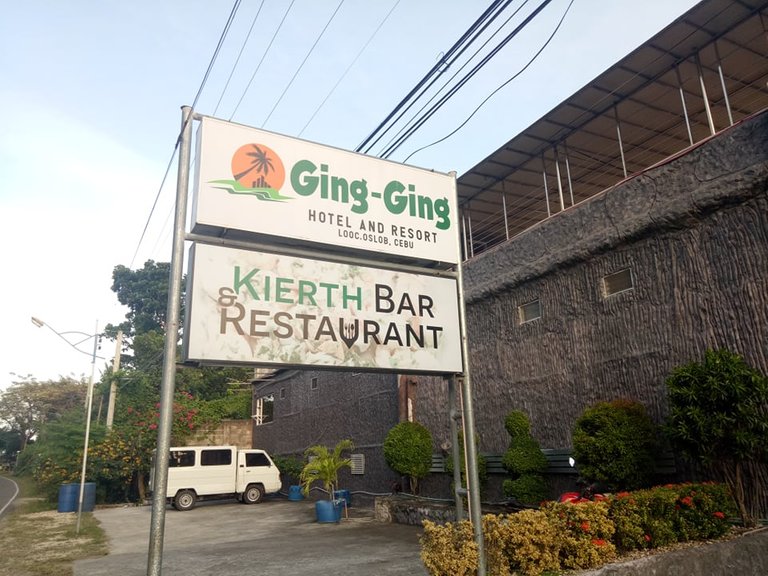 This is the picture of the intrance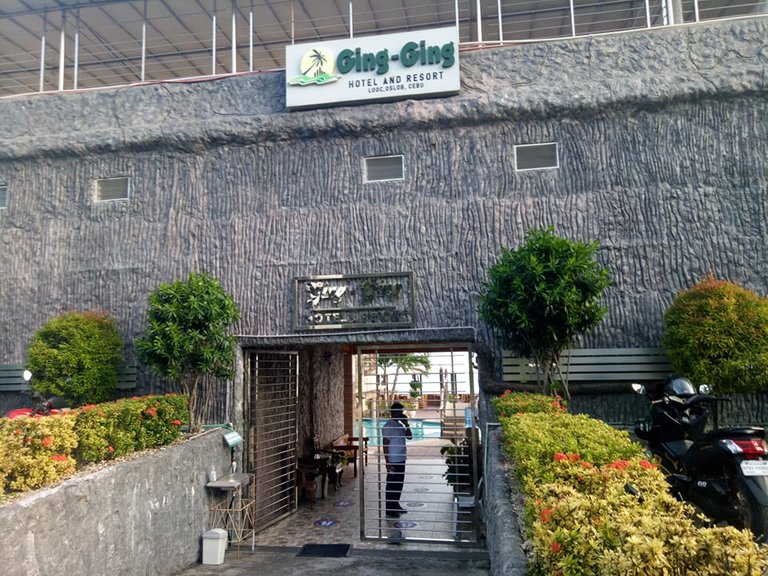 As you get inside you will see the beauty of the place and the pool.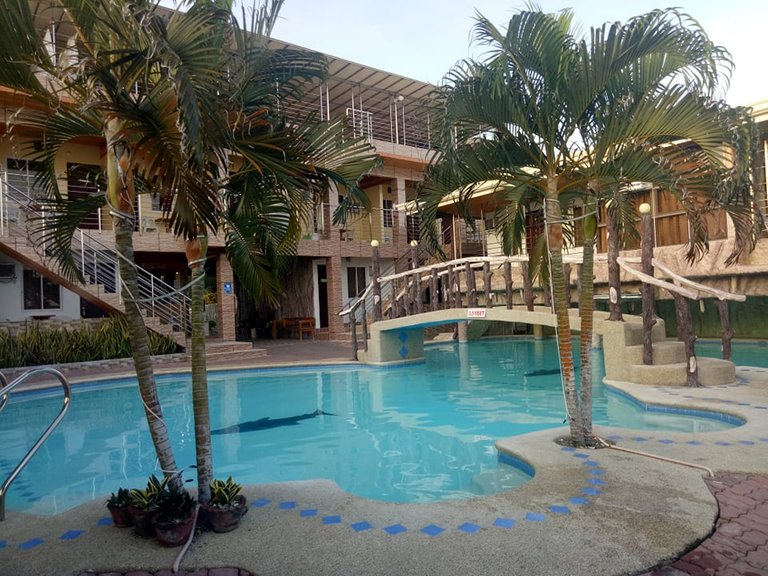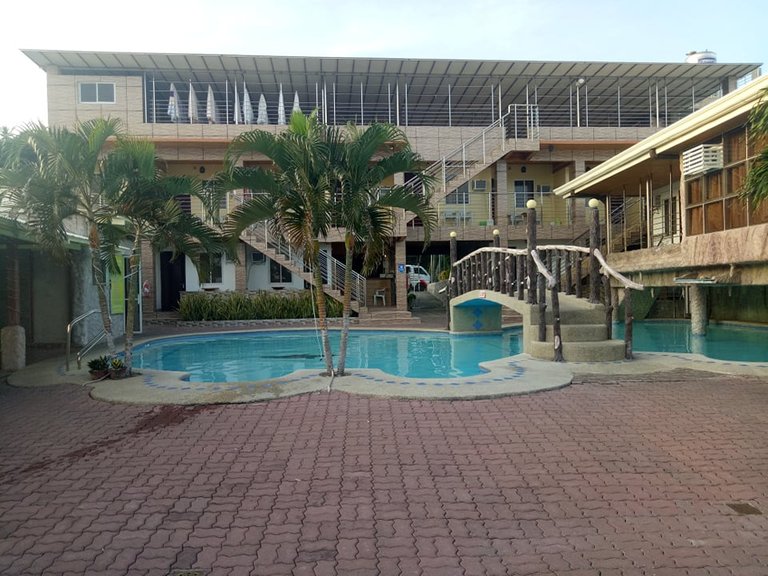 ---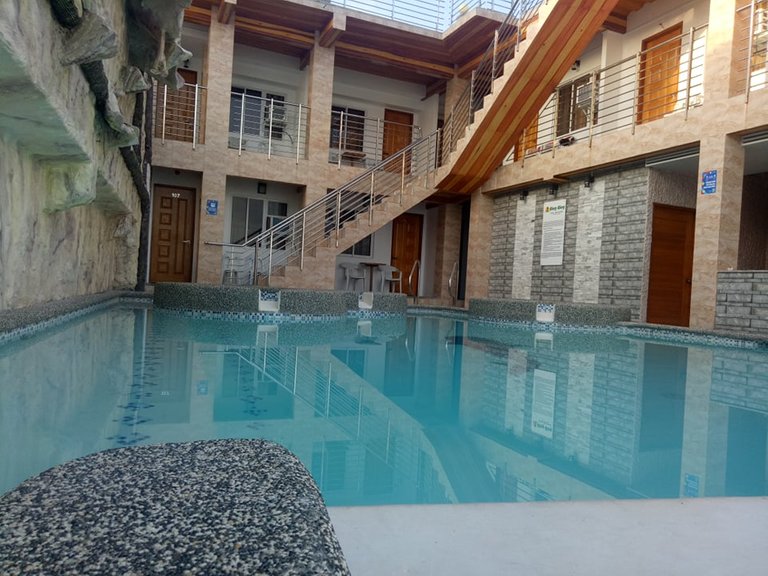 ---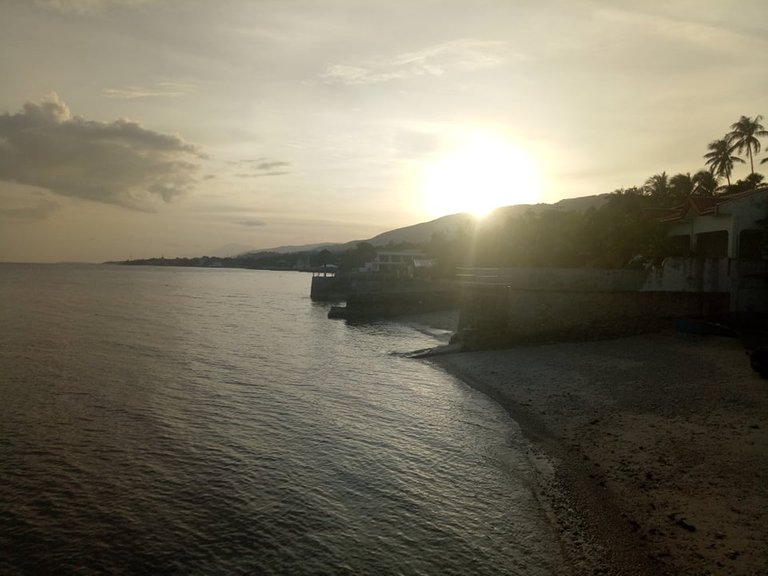 ---
Six stop
I decided to stay at the seashore to relax. Walking with soft sand, rolling waves, and endless beauty while looking at the sea.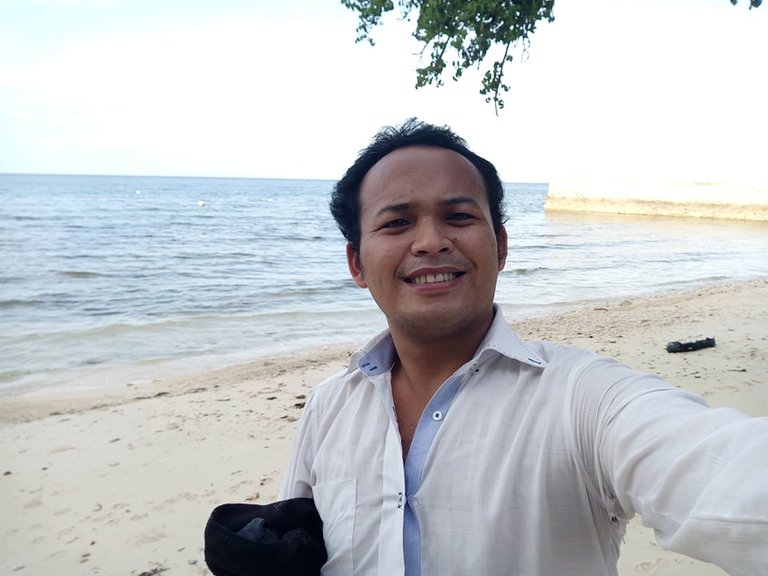 ---
Dance with the waves, move with the sea. Let the rhythm of the water set your soul free. –
The dancing waves, move with the sea. It always gives the rhythm of joy in our hearts. I just connect myself to nature as I was enjoying gazing at the waves.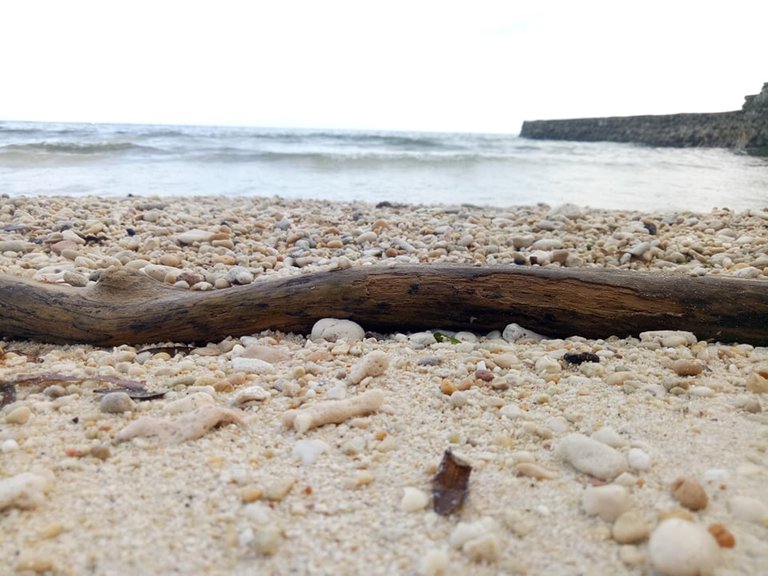 ---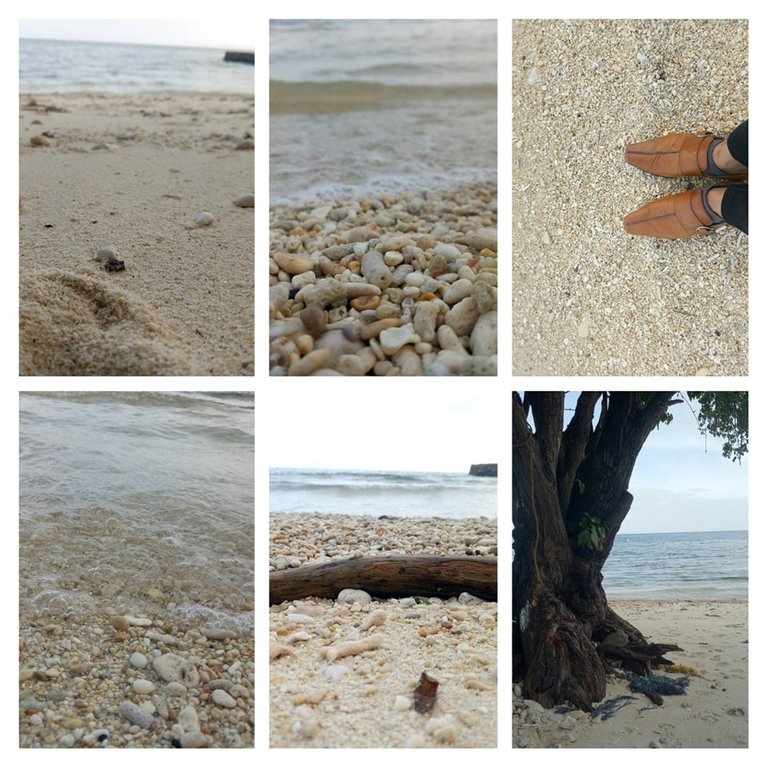 I believe the ocean will ease our emotions of stress. I believe in the waves wiping all our distress. I believe in toes in the sand grounding our soul. I just want to say goodbye at the moment I have to swim. Thank you so much for joining me. Take care and see you around.
---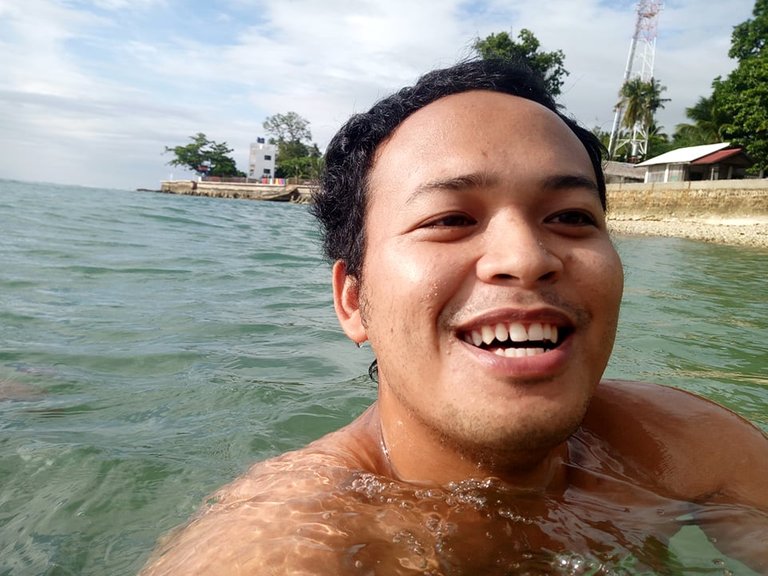 ---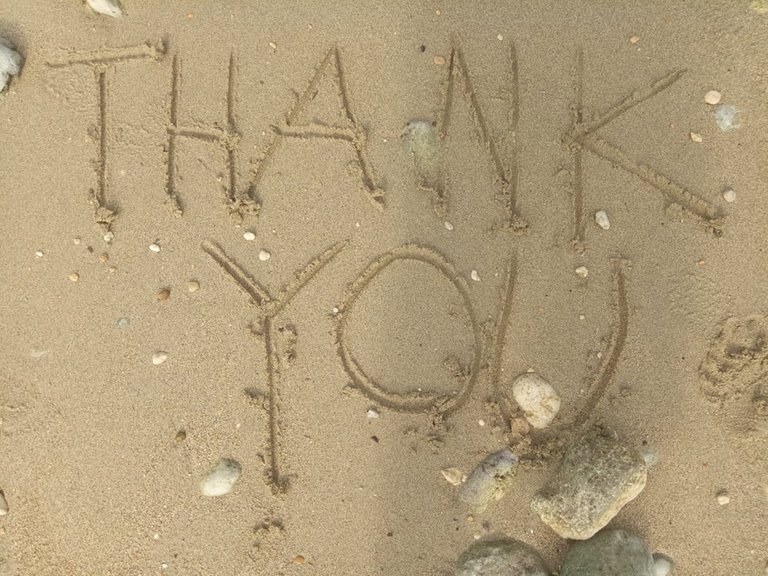 ---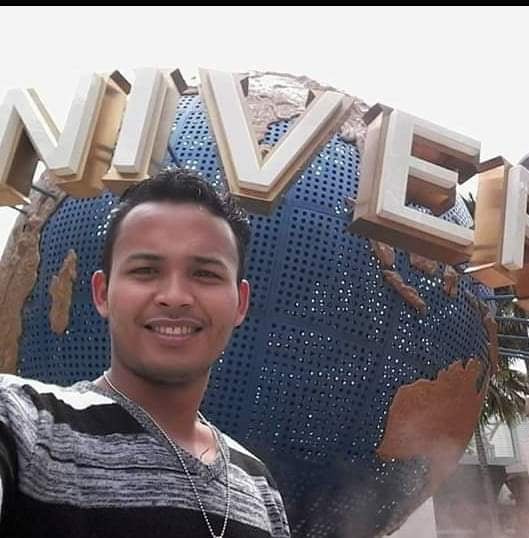 About the Author
Shalom! I'm from the Philippines. I love reading books, watching romantic movies, and nature lover. I love playing basketball. I always spend my time planting vegetables in the mountains areas. I am a cat lover, cow, and dog.
---
---