[ESP-ENG] 🌤️🌊 Tarde de sábado para conocer una playa/Saturday afternoon to visit a beach. 🌊🌞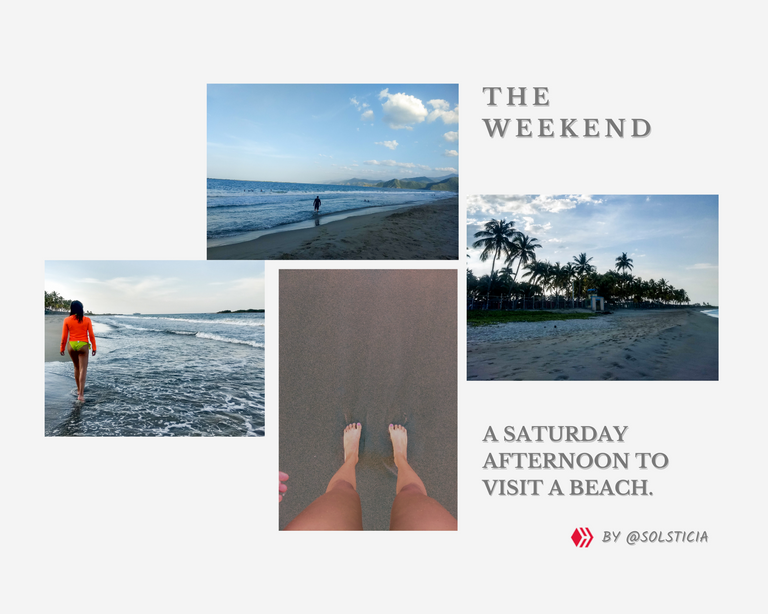 Parece buen plan visitar un sábado por la tarde una playa a la que nunca has ido. Tenía una año viviendo en esa ciudad, rodeada de playas hermosas sin embargo siempre que tenía oportunidad de salir visitaba las mismas, una y otra vez. En esta ocasión , mi pareja me sorprendió llevado por un camino desconocido para mí.
"¡Vamos a la playa Huequito!"
-Ok, seguro.
El camino me pareció un poco extraño, la verdad estaba todo muy desolado, parecía que estábamos yendo a un lugar no muy agradable y tenía la ligera sensación de que era inseguro. De repente entramos a una especie de "barrio" que en realidad terminaba siendo una feria con un montón de puestos abandonados. Ya no había asfalto, nos movíamos en la arena ¡Pero no veía la playa!
¿Hey estás seguro de que es seguro?
Si mujer, yo soy porteño.
Ok.
It seems like a good plan to visit a beach you've never been to before on a Saturday afternoon. I had been living in that city for a year, surrounded by beautiful beaches, but whenever I had the opportunity to go out, I visited the same ones over and over again. On this occasion, my partner surprised me by taking me down an unknown path.
"Let's go to Huequito beach!"
-Ok, sure.
The road seemed a bit strange to me, the truth was all very desolate, it seemed that we were going to a not very nice place and I had the slight feeling that it was unsafe. Suddenly we entered a kind of "neighborhood" that actually ended up being a fair with a lot of abandoned stalls. There was no asphalt anymore, we were moving on the sand but I couldn't see the beach!
Hey, are you sure it's safe?
Yes woman, I'm a porteño.
Ok.
---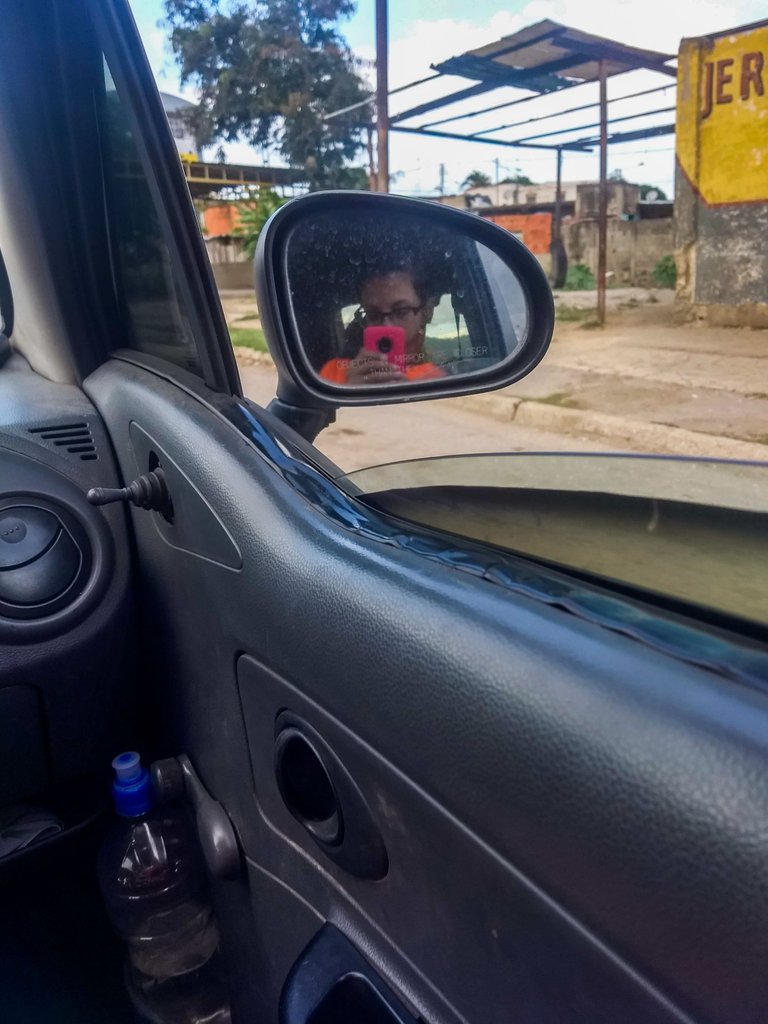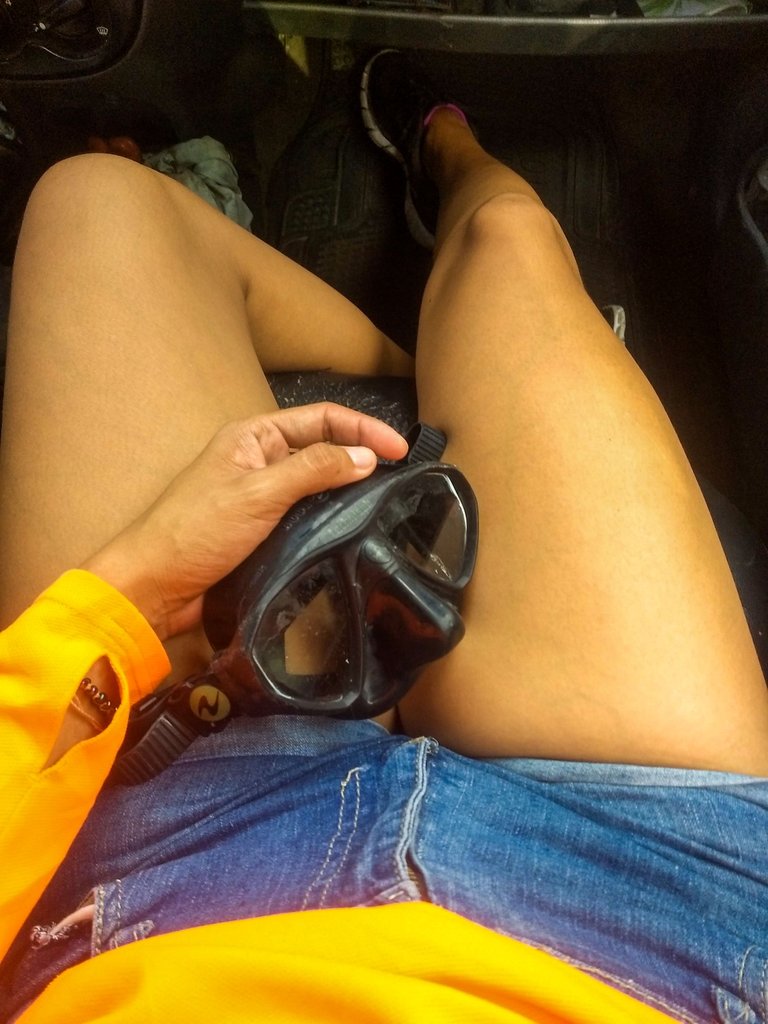 ---
Luego de avanzar varios metros y ya casi al final de esa hilera de quioscos sin vida pude mirar la playa, a mi izquierda, al frente un único quiosco activo con algunos turistas. Luego miré otra vez a la playa y todo lo que dije fue "¿Por qué no me habías traído hasta aquí?"
After advancing several meters and almost at the end of that row of lifeless kiosks I could see the beach, to my left, in front of me a single active kiosk with some tourists. Then I looked at the beach again and all I said was "Why hadn't you brought me this far?"
---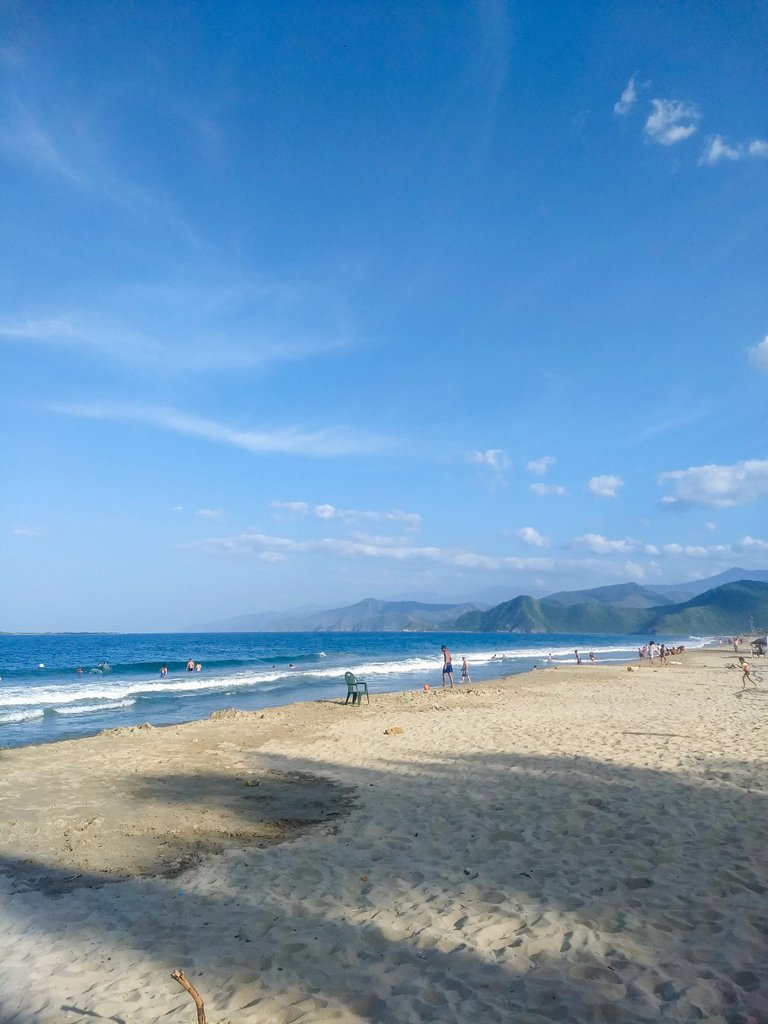 ---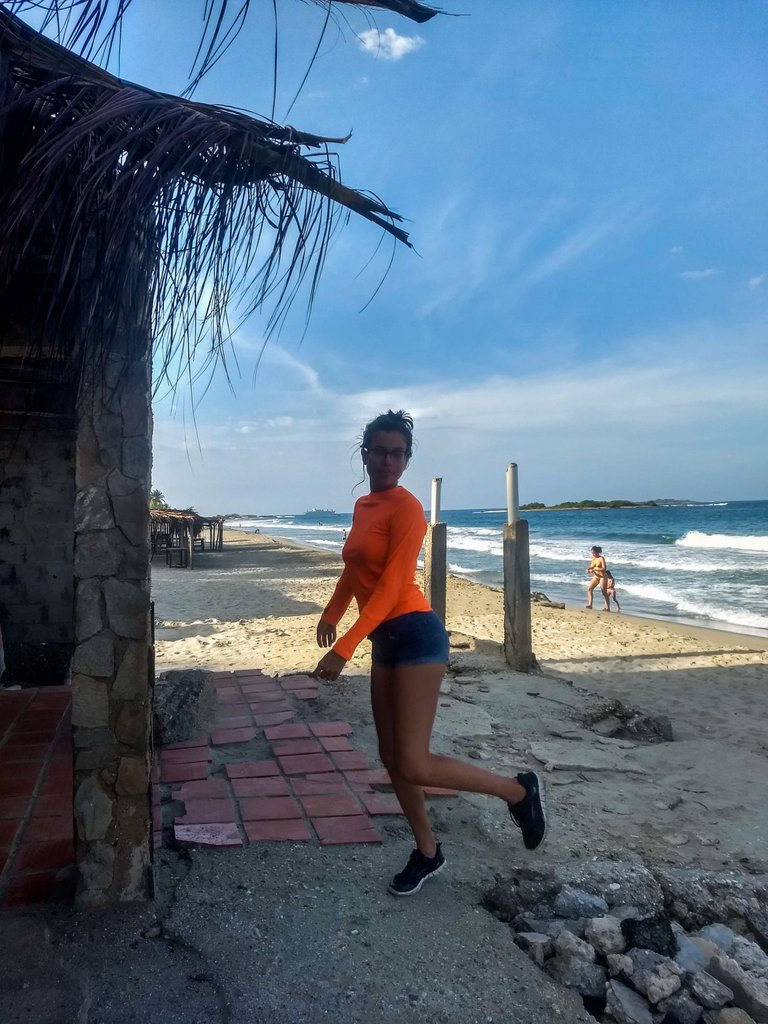 ---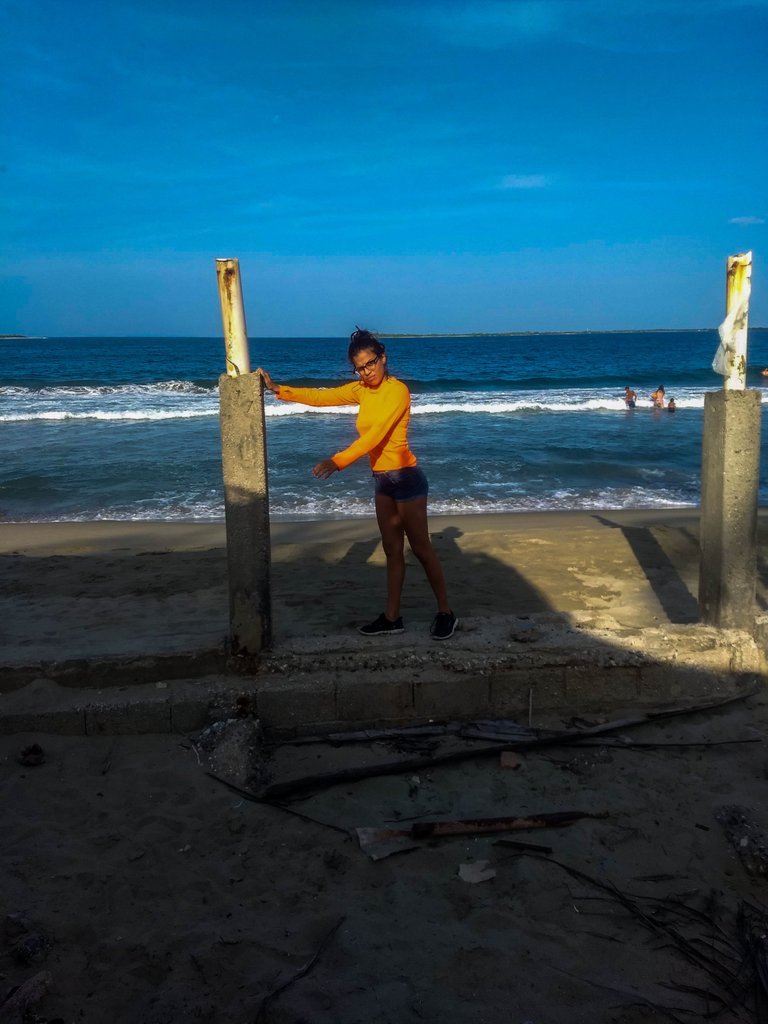 ---
Cuando voy a la playa, lo primero que suelo hacer es caminar por la orilla hasta alejarme lo más posible de la gente (Me gusta estar sola en la playa) así que avanzamos por la orilla mientras él me contaba que en su adolescencia iba muy seguido allí con su hermano y algunos amigos a pescar, me sorprendió al enterarme que en ocasiones se iban caminando desde casa ¡mierda!
When I go to the beach, the first thing I usually do is walk along the shore until I get as far away from people as possible (I like to be alone on the beach) so we advanced along the shore while he told me that in his teenage years he went there very often with his brother and some friends to fish, I was surprised to learn that sometimes they would walk from home shit!
---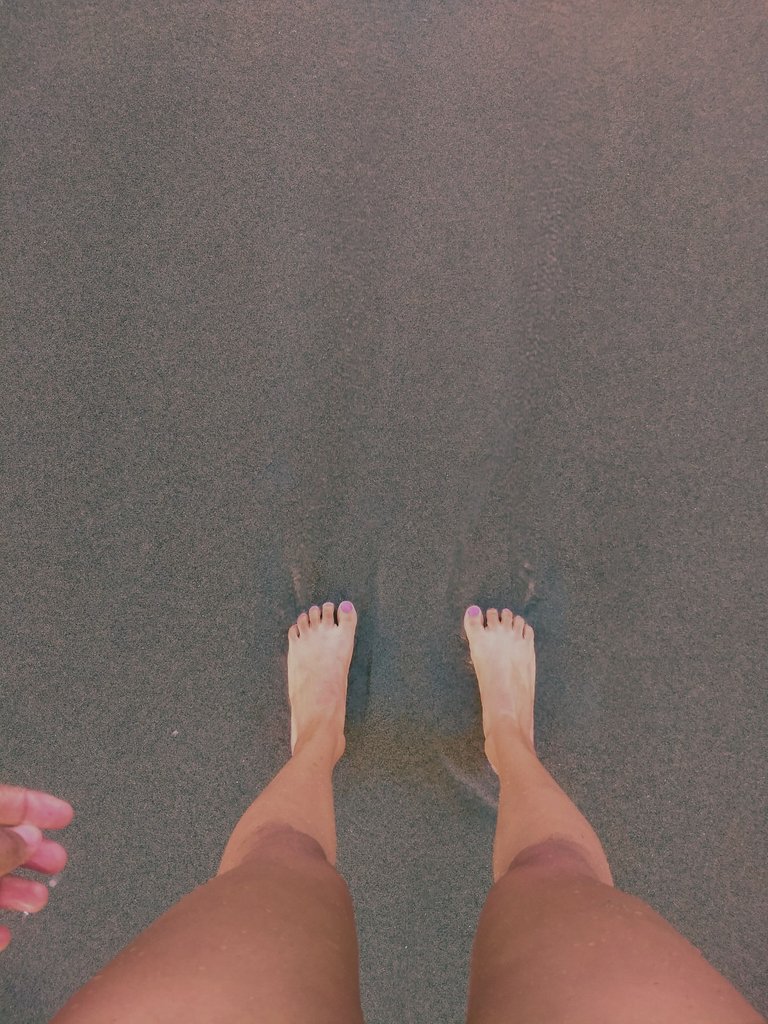 ---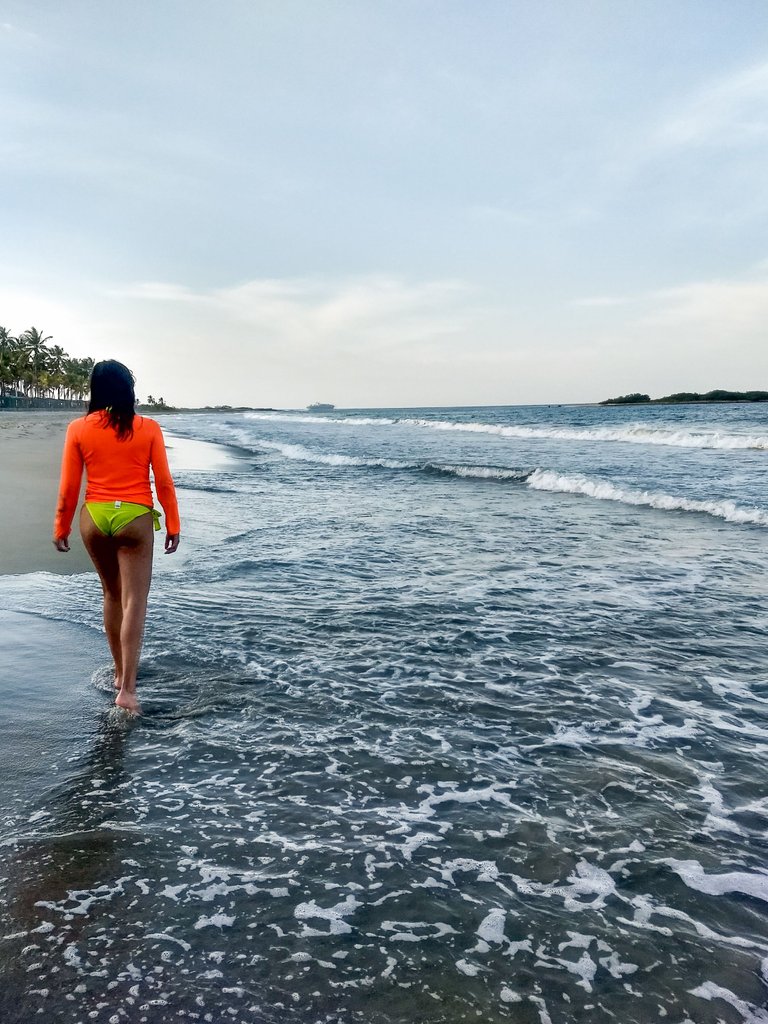 ---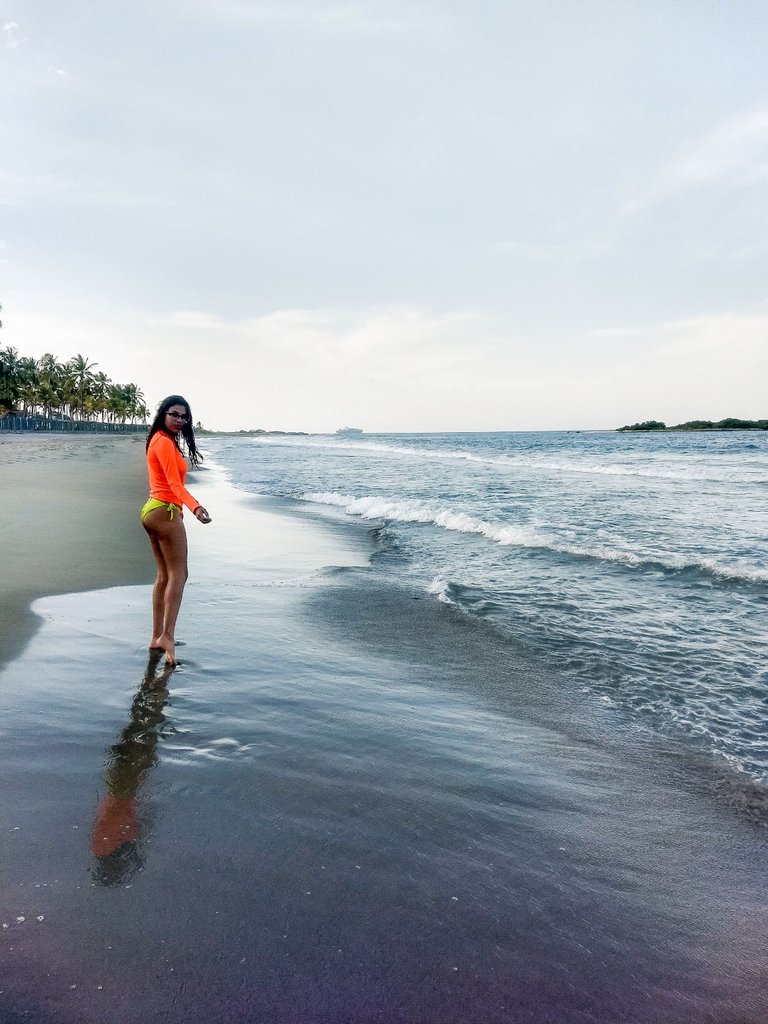 ---
---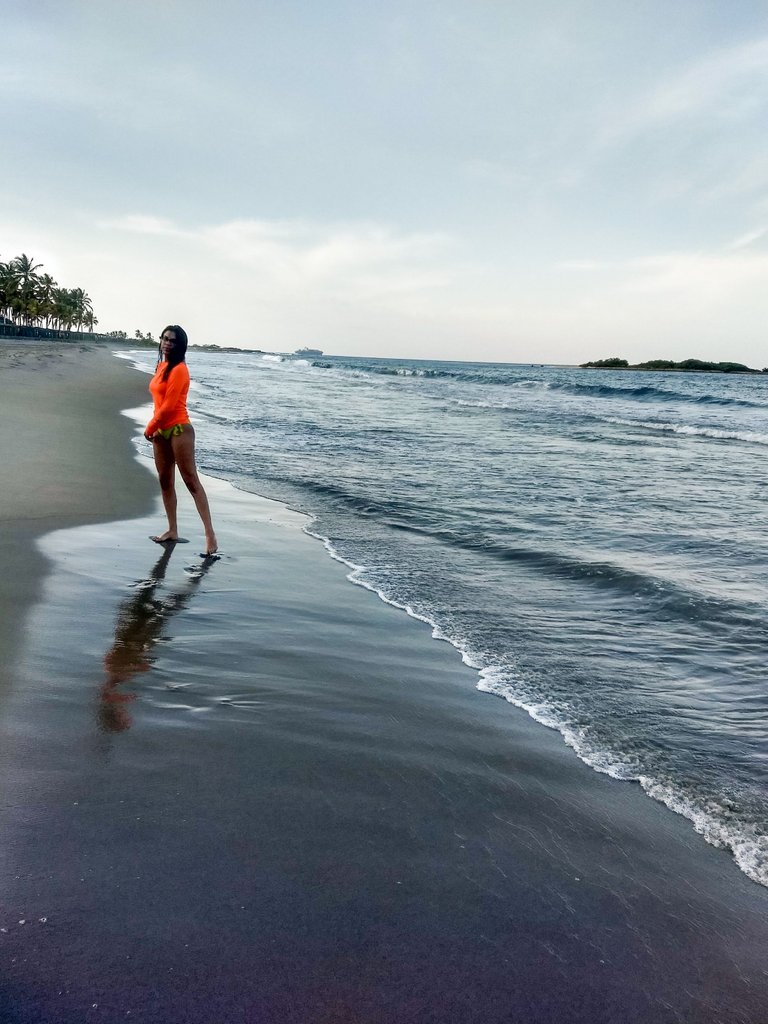 ---
Las olas estaban intensas, no había entrado jamás a esa playa así que me dio curiosidad saber si podía nadar un poco, avance varios metros para poder sumergirme y nadar un poco, salí casi de inmediato, hacía frío y me sentí intimidada por la fuerza de las olas. Esta playa era especial, a diferencia de las otras que hay en la ciudad se siente mas tranquila, aunque su oleaje sea fuerte. Supongo que es por el difícil acceso a las personas.
The waves were intense, I had never been to that beach so I was curious to know if I could swim a little, I advanced several meters to dive and swim a little, I got out almost immediately, it was cold and I felt intimidated by the strength of the waves. This beach was special, unlike the others in the city, it feels calmer, although the waves are strong. I guess it is because of the difficult access to people.
---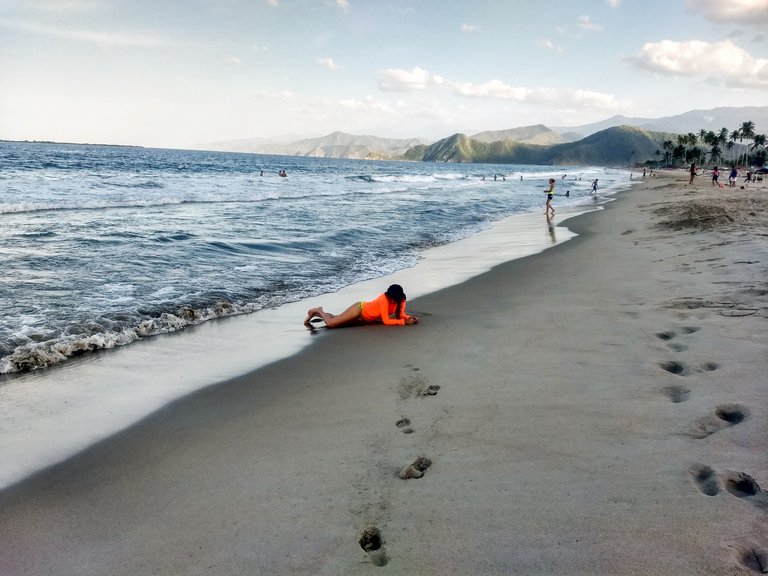 ---
Intenté fotografiar los rayos del sol que destellaban detrás de las palmeras, estaba comenzando el atardecer, la cámara de mi smartphone no le hizo justicia, pero ¡Mira el atardecer detrás de las palmeras!
I tried to photograph the sun's rays glinting behind the palm trees, it was starting to get dark, my smartphone camera didn't do it justice, but look at the sunset behind the palm trees!
---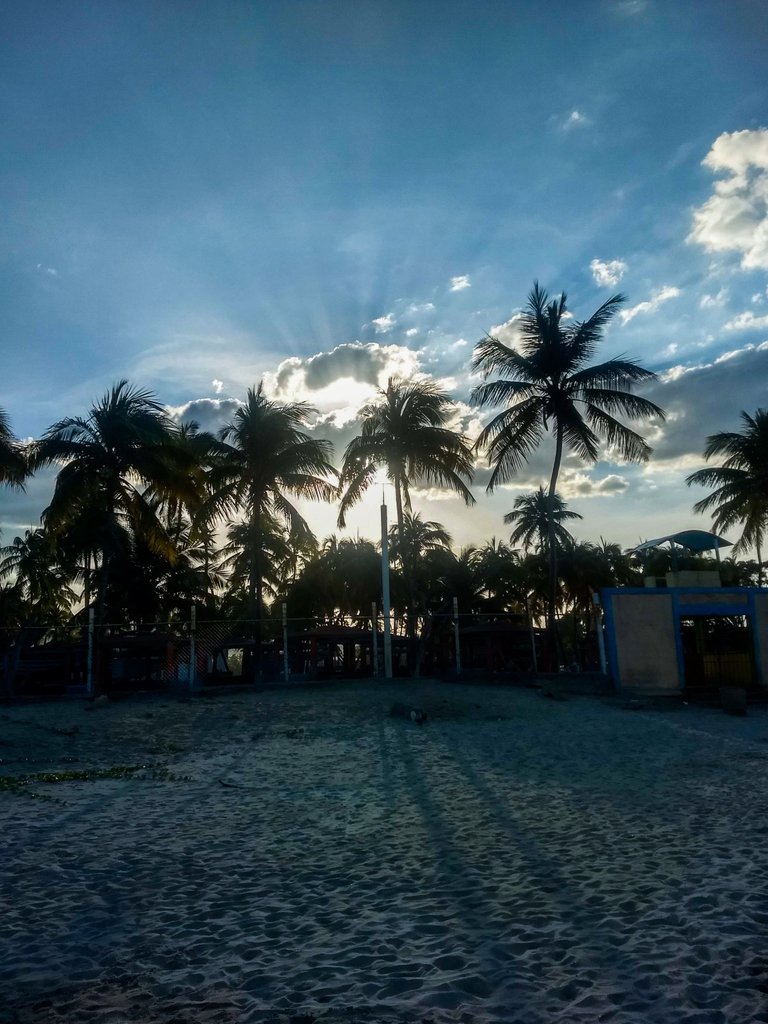 ---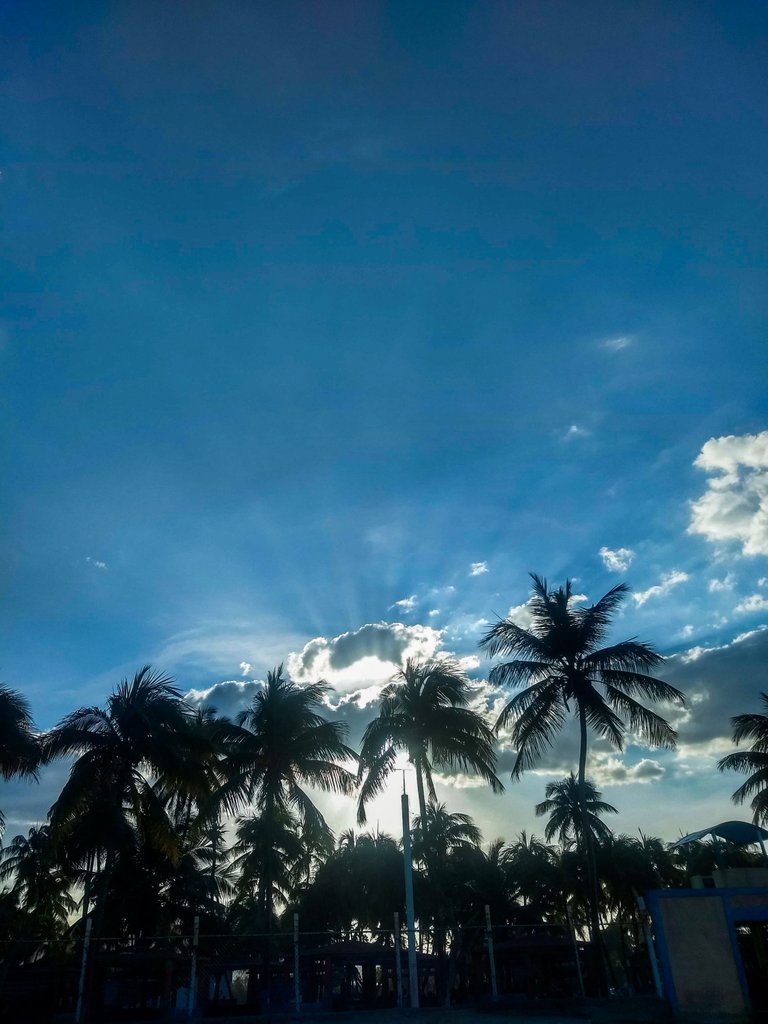 ---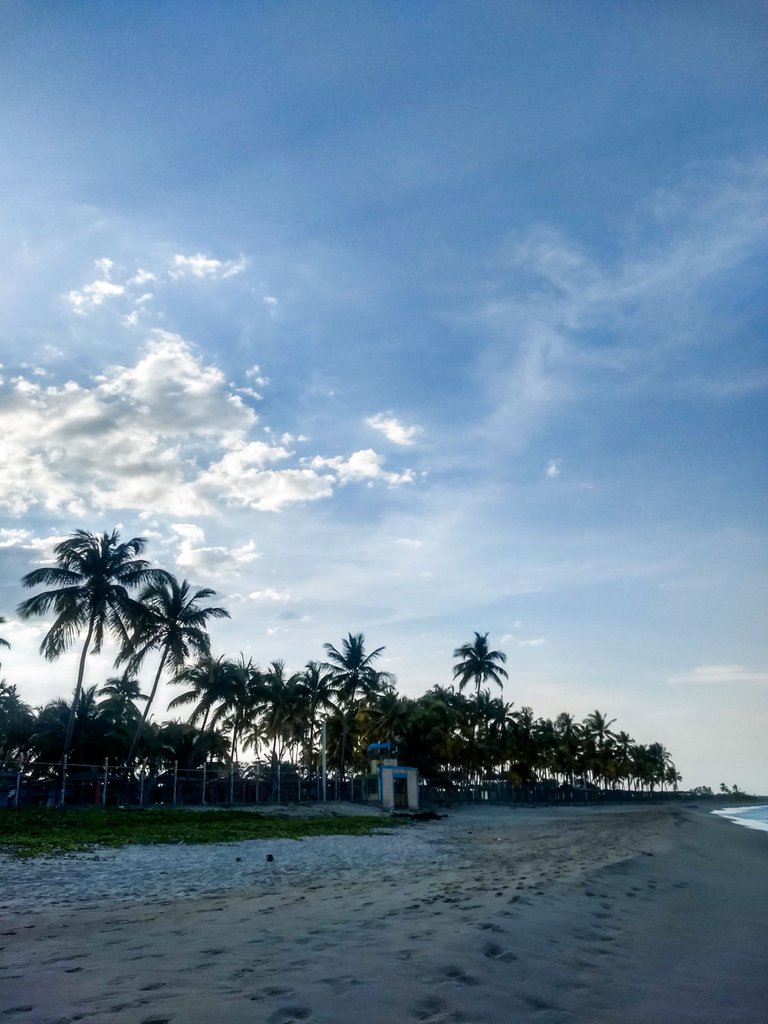 ---
De inmediato se nos acercó un amigo canino, camino nosotros unos metros creo que le caímos bien, luego de unos minutos siguió su camino solo.
Immediately a canine friend approached us, he walked a few meters I think he liked us, after a few minutes he went on his way alone.
---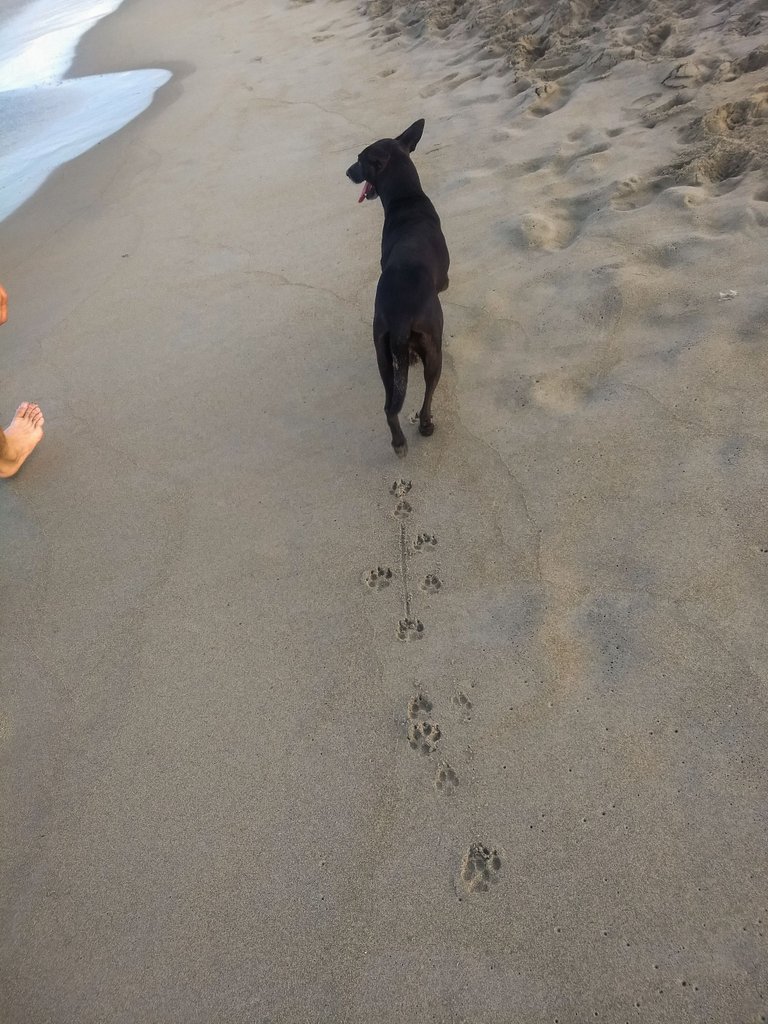 ---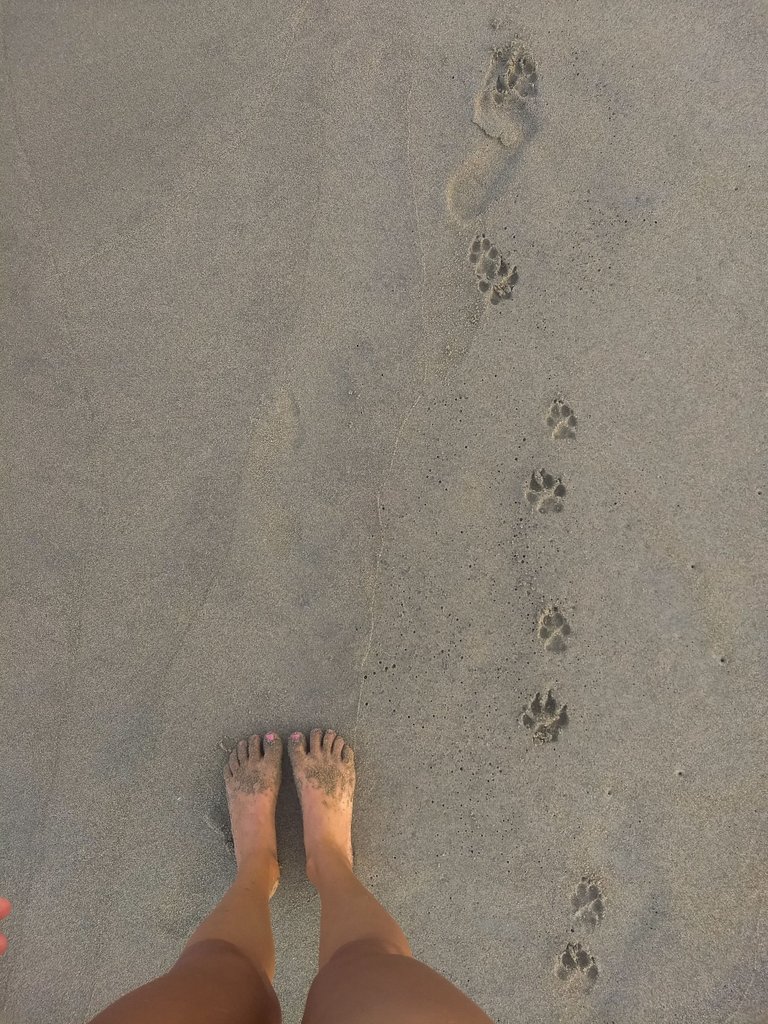 Caminamos un poco de regreso, queríamos tomar agua de coco pero no conseguimos, así que nos quedamos a observar la playa un rato para después irnos a cenar.
We walked a bit back, we wanted to drink coconut water but we didn't get any, so we stayed to watch the beach for a while and then we went to dinner.
---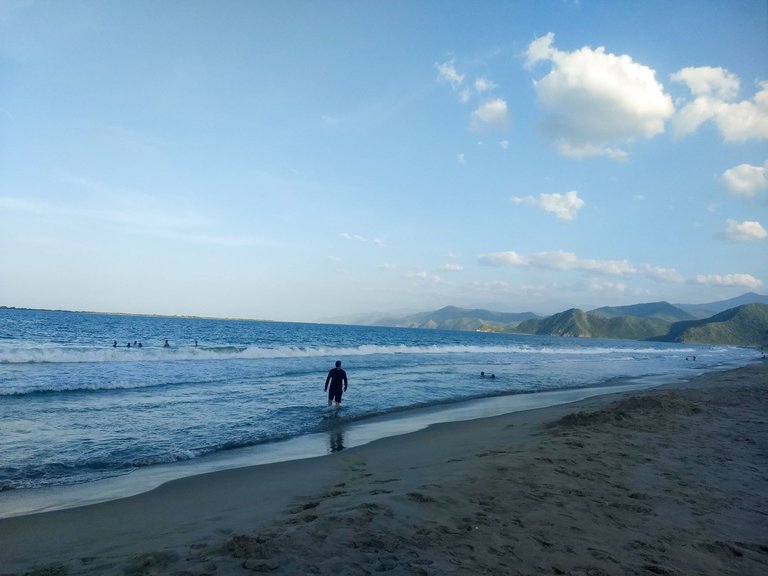 ---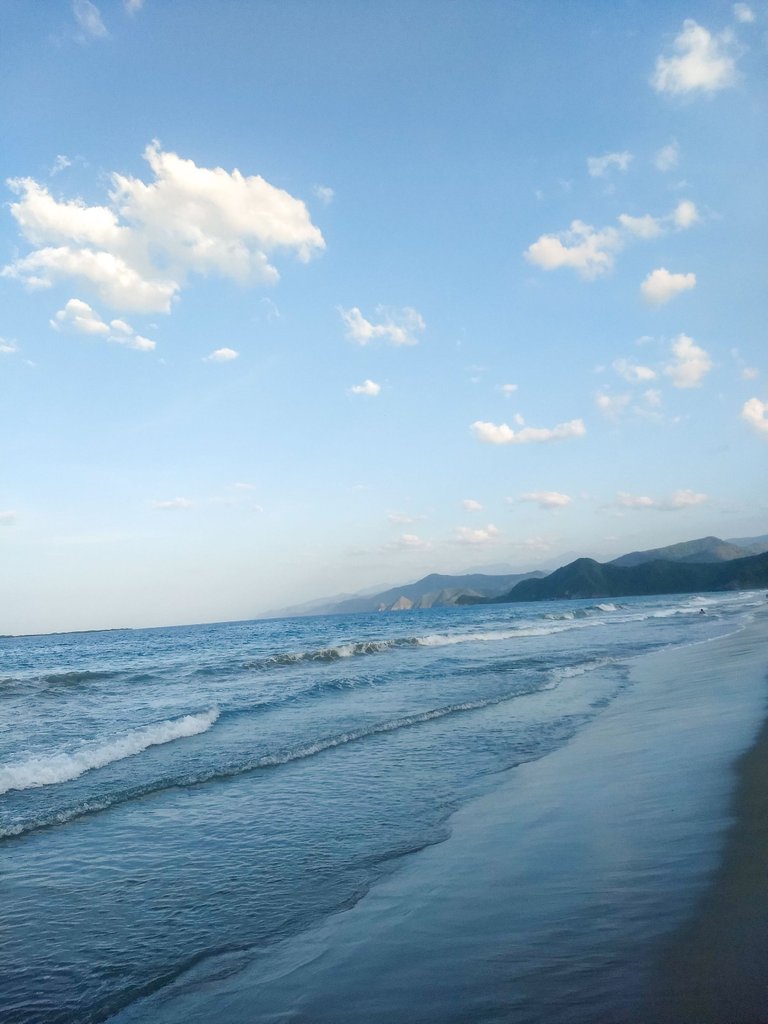 Te agradezco por leer mi relato y espero haya sido de tu agrado.
Thank you for reading my story and I hope you enjoyed it.
English is not my native language, I rely on translators to make this publication.

---
---