Ecency art contest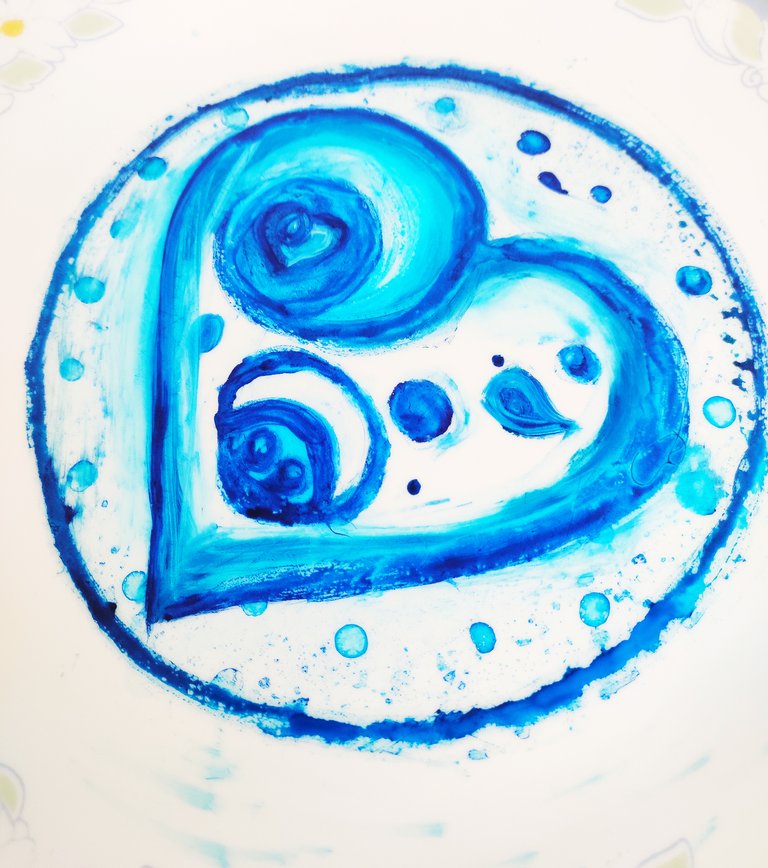 I am not an artist though I dabble with art. I used to paint a bit but its been a couple of years since I've touched a brush or opened a tube of paint.
I realized that I have just a few hours before the contest comes to an end when I was in the kitchen busy cooking. I took a plate and some food color from the kitchen and drew this. I know it isn't art but here you have it my kind of art in a jiffy.
I just played around with the pictures on my phone and had some fun. It would have been fun to dabble with some digital art but right now there is absolutely no time so here you go.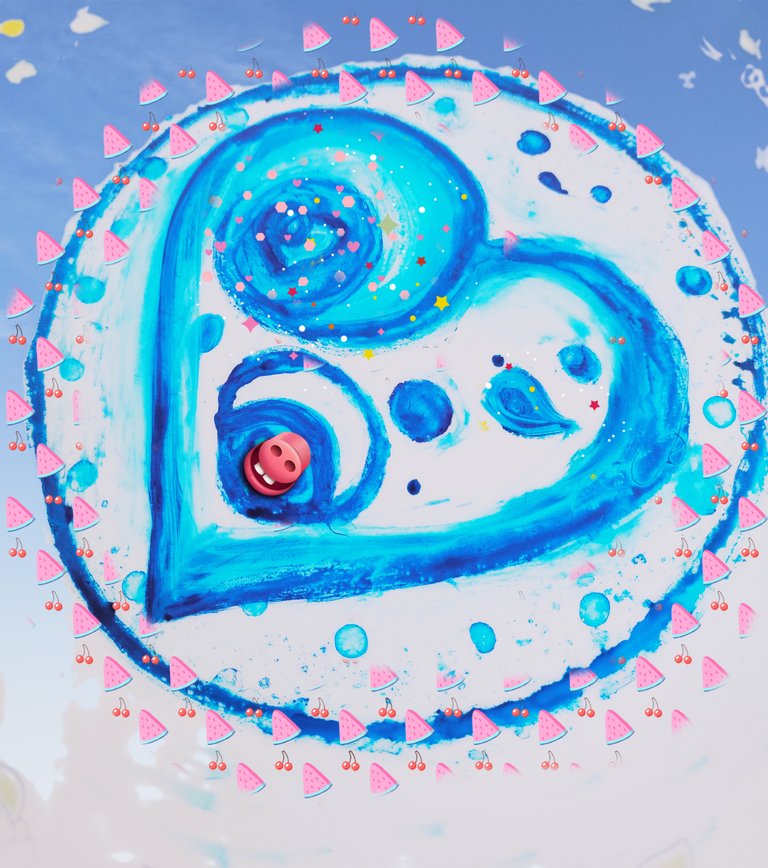 Using Ecency is like a piece of cake
Ecency is the front-end I use 99.9% of the time. I used to use another front end, but realized that there were more benefits to using Ecency.
I believe comment and interaction are at the heart of any social media block chain or not. Ecency I notice encourages engagement, curators and popular users and highlights their activities. So I gave the Ecency a well defined heart shape .
I love that they don't just encourage activity but also ensure that they rewards us for it by giving us points which we can use to boost or promote posts that need promoting.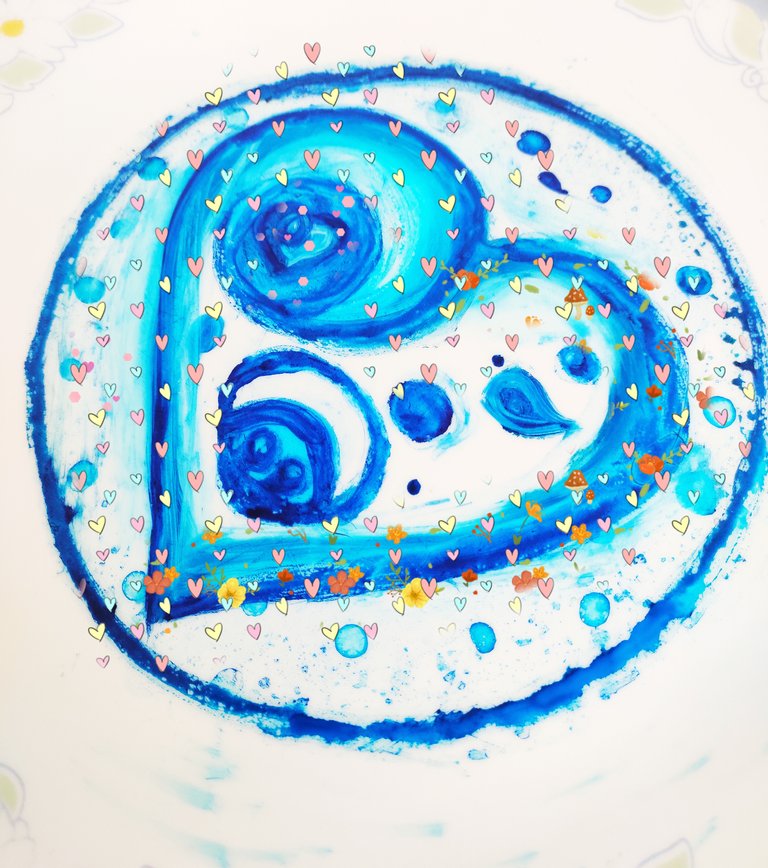 Ecency to the Moon. Can you see it in the clouds??
I love that you can make drafts and save them here until you are ready to post.
I also love that for simple things like bold or italics you don't have to break your head over code on Ecency as on other front ends. It's all just there, easy peasy lemon squeezy and user friendly.
What I love most is the Ecency gallery. None of the other front-ends as I know have this. All your images are saved here and you can pull them out and use them especially the ones you use often like line dividers, banners and such.
Just yesterday I proclaimed my love for Ecency on my post with a banner. Check it out at the end of this post.
I like the font, the preview which are all there and makes life so easy to write using the Ecency front end.
I know that @melinda010100 is a huge ambassador for Ecency and here is a shout out to her. Thanks for the opportunity.
All images were created by me with my fingers and chopstick😁 on a plate. Yeah that's all I had.
This is my submission for the
---
---