Interesting twist on the supply chain, just use expired food.
Shopping for a favored snack, (I'm a sunflower seed addict) I found a good stock on the shelves. I bought in a dozen, so I could taste them before I bought a supply. I recommend this for any purchase from a new company, saves wasted money on poor quality, and tainting of your prepping pantry. Yes, I have ordered seeds; as you all need to do!
I found something very odd: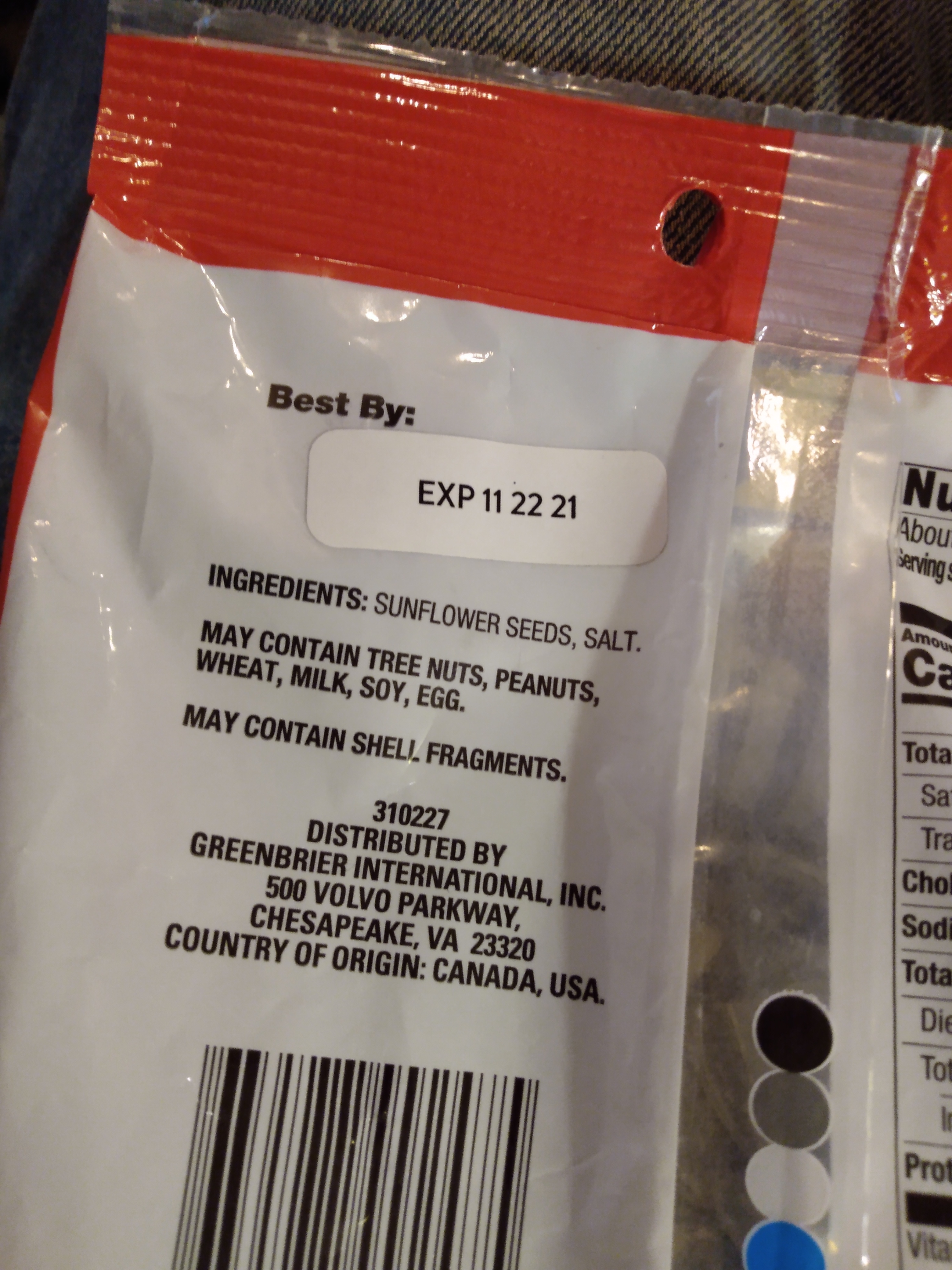 The expiration date was stuck on. I'm certain this is a crime, but not a felony...until someone dies from bad good!
I removed the sticker: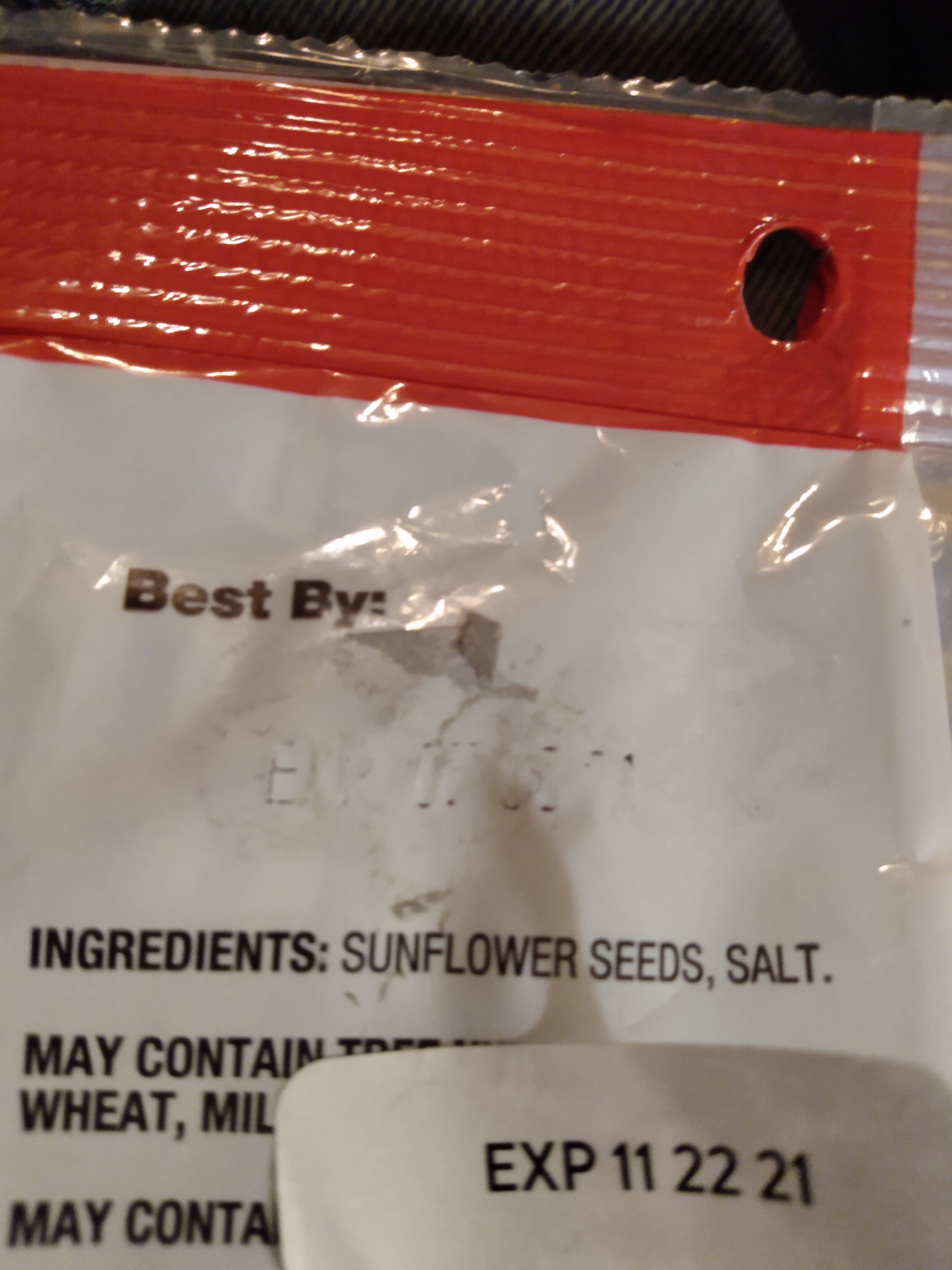 This is hard to read, but it originally said 05/10/21...so you can apparently fill shelves with no new stock. You only need lie about the age of the food, cover the real date; and sell old stock!
Sadly, they do taste marginal, and I won't be buying anymore of this old stock.
One more thing to watch, as the supply chain depletes...out of date food, sold as fresh!
I suspect we will see some things that would be impossible, even a year ago...Soon.
I also noticed the one pound packages of frozen vegetables at the dollar store, are now 14 oz packages.
Don't we live in interesting times?
😭🤕😠
---
---