Rising Star Diary #91 (Giveaway!!!)
Hello friends and welcome to my ninety-first day in Rising Star!!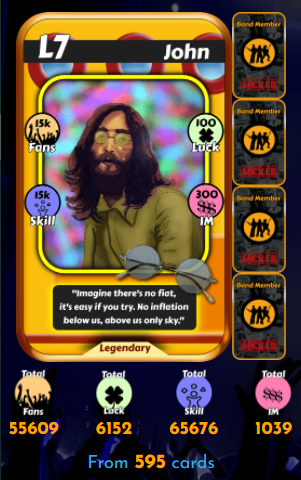 Stats: +10 fans/ +10 luck/ -5 skill/ -1 IM
Giveaway Results: I won 1 giveaway today! 😁😁
My routine:
8x Illegal Busking (2999 starbits and 80XP/ 1 pizza and 128 drunk fans)
8x Radio Interview (2934 starbits and 88XP/ 4 pizzas, 1 coffee, 1 4leaf clover and 68 drunk fans)
8x Open Mic Night (4237 starbits and 160XP/ 2 pizzas, 2 coffees and 263 drunk fans)
8x Midweek Support Slot (4250 starbits and 408 XP/ 2 coffees and 297 drunk fans)
2x Local Mini Tour Support (4293 starbits and 268XP/ 1 pizza and 1 coffee)
1x Festival World Tour
1x Starbits Millionaire (10k starbits)
My Giveaway Result:
These are the participants who followed the rules I established: @madnessinsane, @finris, @wizzitywillican, @oxidil, @josueprime, @belhaven14, @marioo2, @jeisonamigo, @valdiva, @chuiiiiiiii, @zenitsu12, @amaillo, @ijatz, @irisworld, @subidu, @servelle, @dubble, @ruralio, @tsiouftelis, @logosh77330, @rafasete, @tawadak24, @trenloco and @charlyfchelli
Sort Order: Trending
New Giveaway!!
To participate, the rules are as follows:
Comment anything you want
Leave your name in Rising star if it's different from what you're commenting here
I will use this site to make the draw: https://pt.piliapp.com/random/wheel/.
It's just these rules if you want to participate in today's giveaway which will be a…. 30 Jake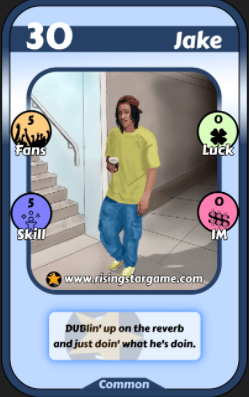 This is my level at the time I write this post:

This is the amount of starbits at the time I write this post:

This is my Ego at the time I write this post:

Daily Reward:

Thank you for reading and GG!!!! 😀😀
---
---