Wednesday Walk - Spring Gloom
Here is a gloomy spring day for this #wednesdaywalk by @tattoodjay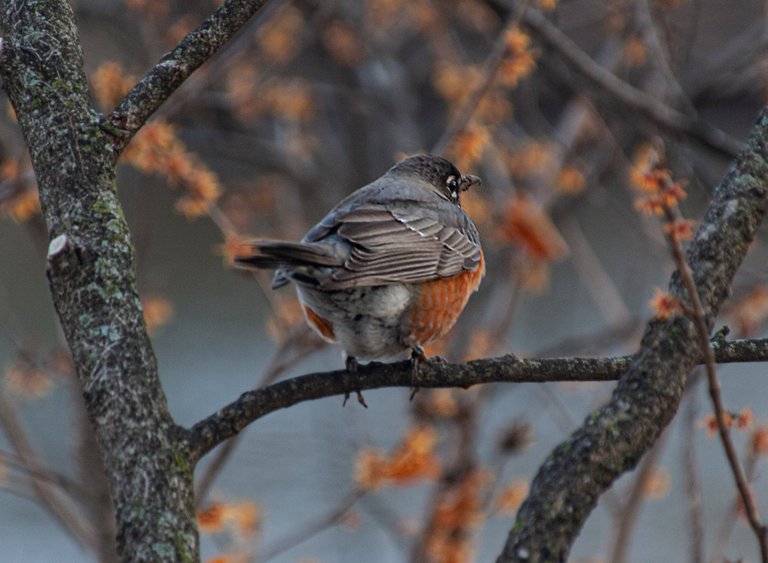 I heard the robins singing early in the morning and decided to go out to try and capture some of them with my zoom lens.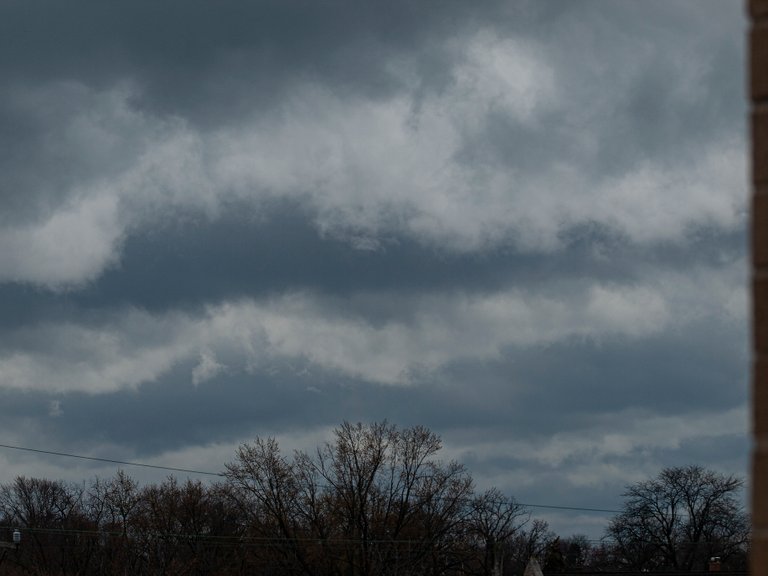 But as I looked out the window of my balcony it was quite rainy and gloomy outside. I don't mind the gloom in spring, it usually means lots of rain which will be good for mushroom hunting later.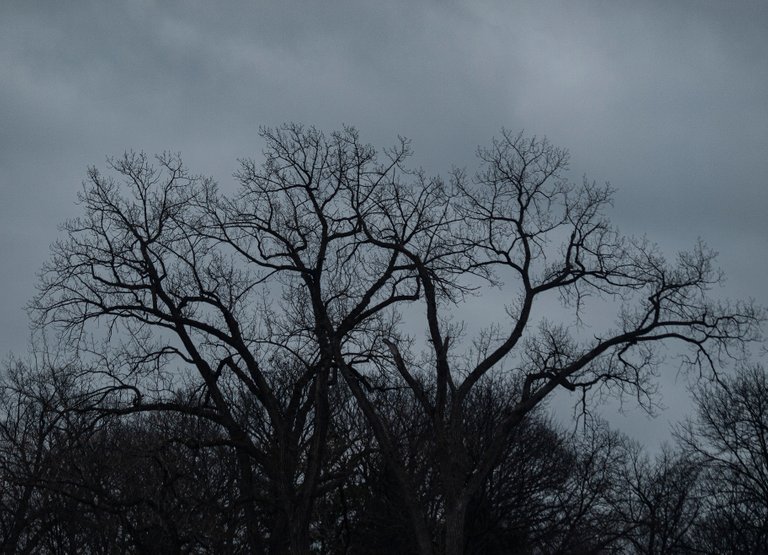 The gloom makes the leafless trees look ominous. It creates a nice texture for #monomad posts :-)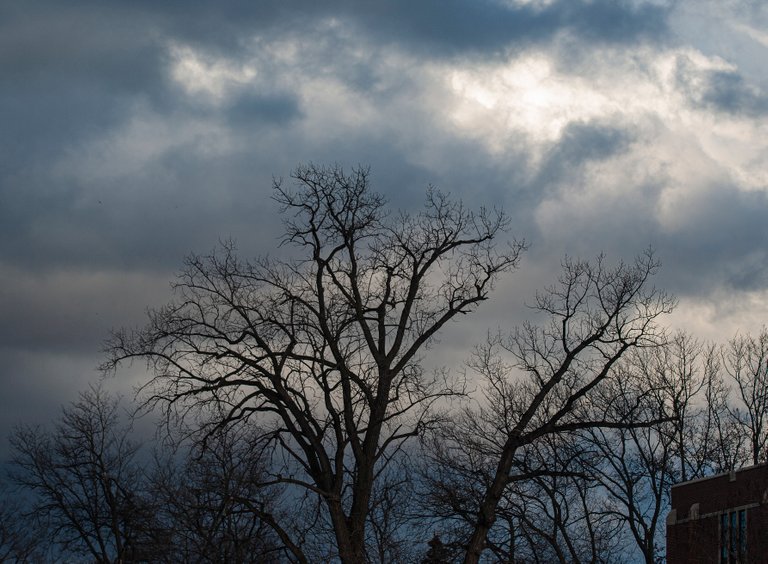 Some sun was able to make it through the clouds for some contrast. I had to take advantage of the sunrays to try and get my robin photos.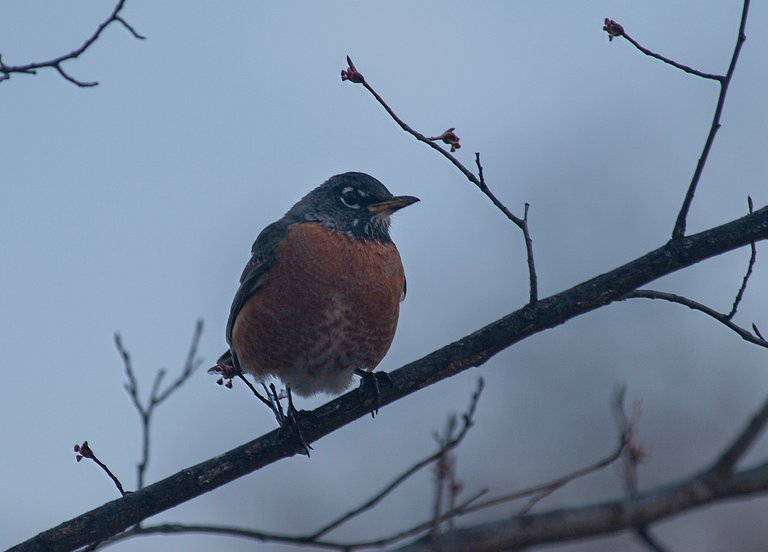 This one posed nicely and there was just enough light to make it not blurry in my zoom lens.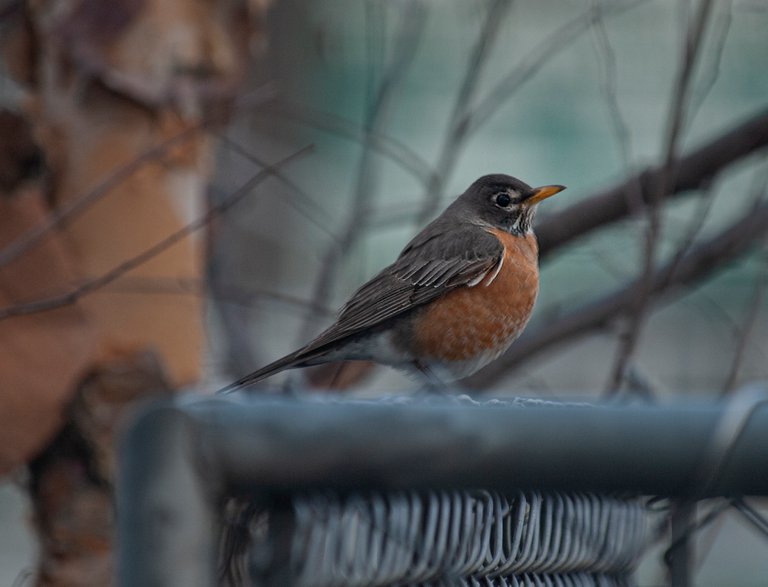 This one also posed nicely on the fence near the lake. Robins are always welcome in late winter because they signal warmer days ahead.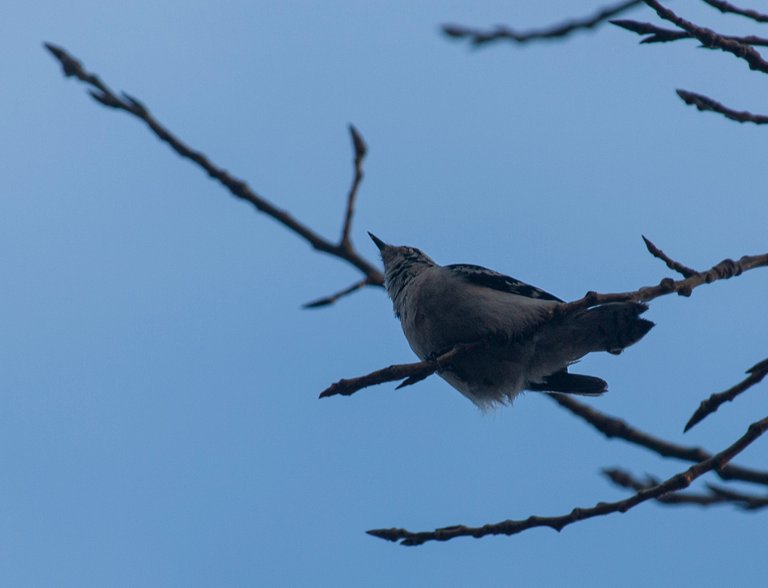 I also saw a little downy woodpecker above me. It was mostly a silhouette because of the gloom from the sky.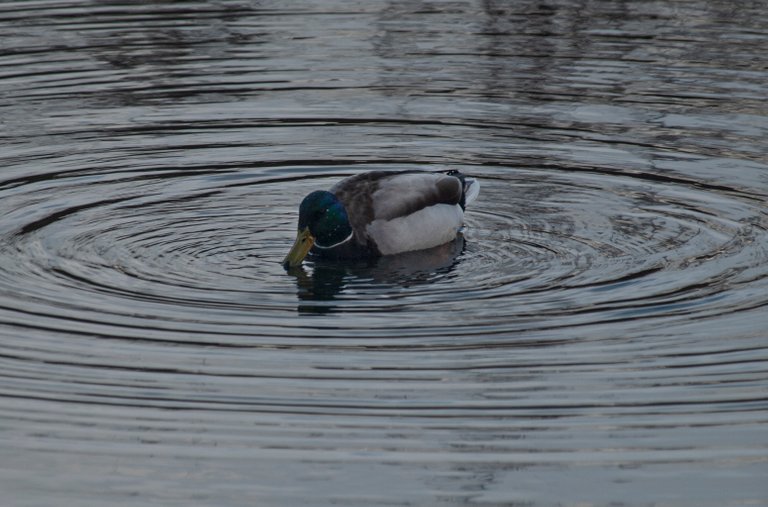 The ducks were making the best of the gloom, they don't care if it rains as they are waterproof, but I wonder if the darkness makes it harder for them to forage for stuff on the bottom of the lake.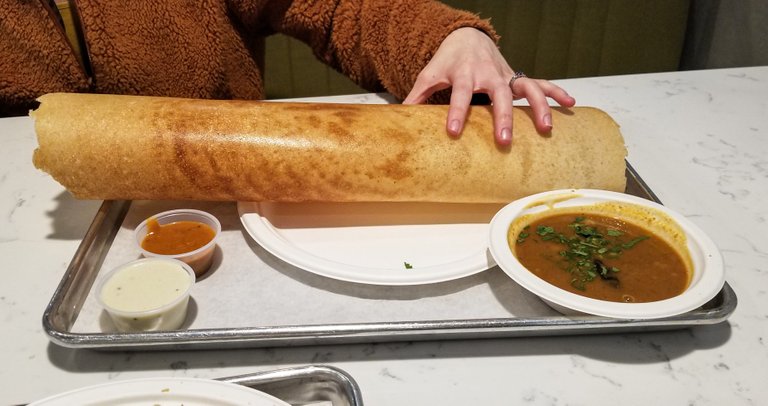 After a gloomy slightly chilly walk the best thing you could do is go to a south Indian restaurant and get a dosa to dip in spicy sauces. They are basically a ridiculously large crepe made out of rice flour and chickpea flour. You just peel of little pieces of it and dip it in the sauces until its gone, quite filling.
That's all for now, thanks for looking :-)
---
---