Wednesday Walk - Frozen Waterfall

Here is a frozen waterfall for this #wednesdaywalk by @tattoodjay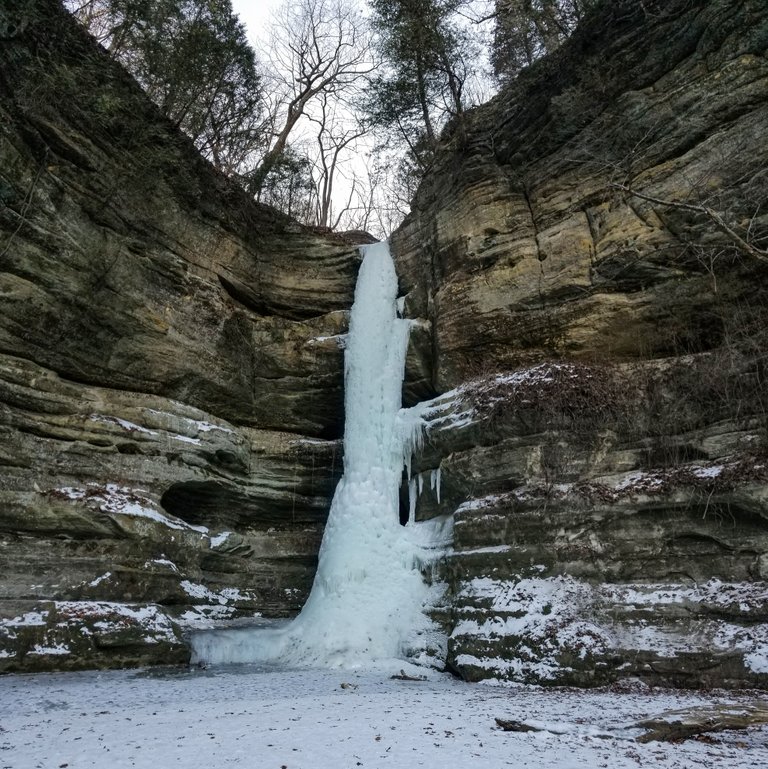 We took a walk to Starved Rock State Park to see the frozen waterfalls.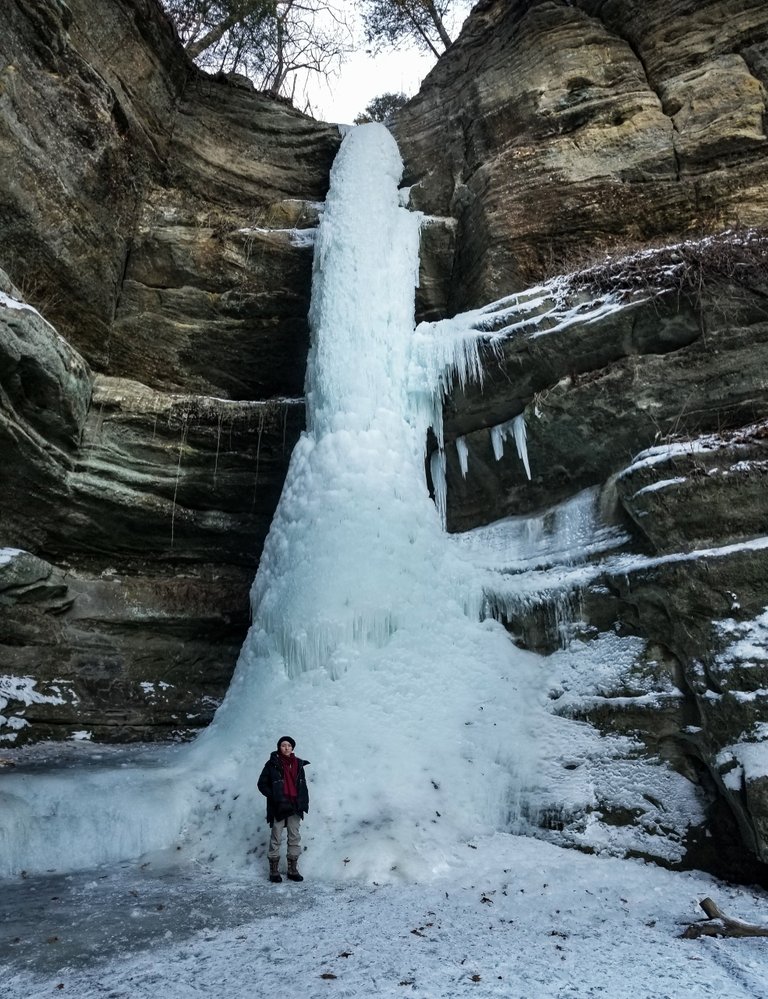 To get an idea of scale you can see my fiance standing in front of this huge frozen waterfall. I'm sure ice climbers would love to test out their crampons and ice picks on this.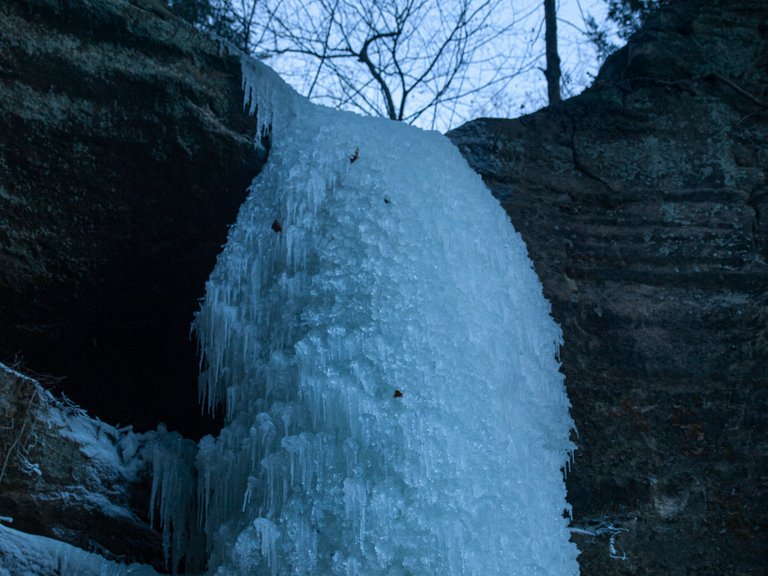 The ice formations were quite blue and millions of tiny ice crystals were raining down from it as the water underneath was still flowing but freezing on the way down.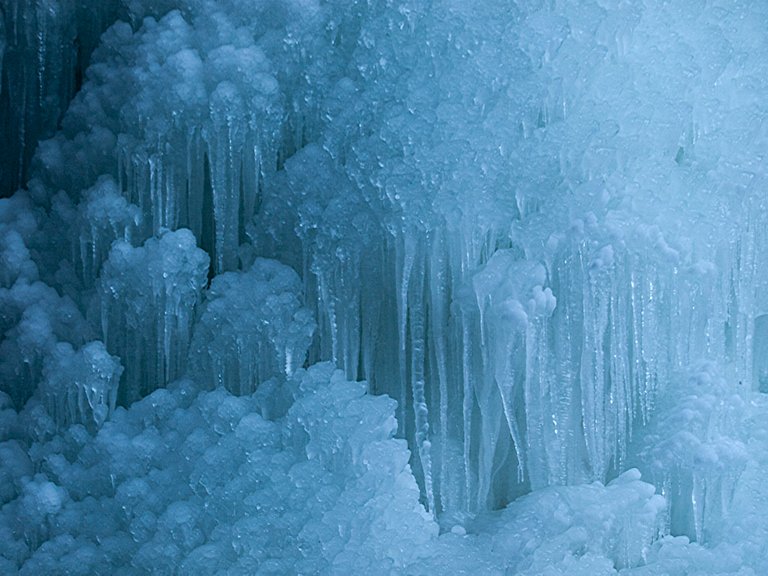 The ice starts looking like stalactites with a bright blue hue to them.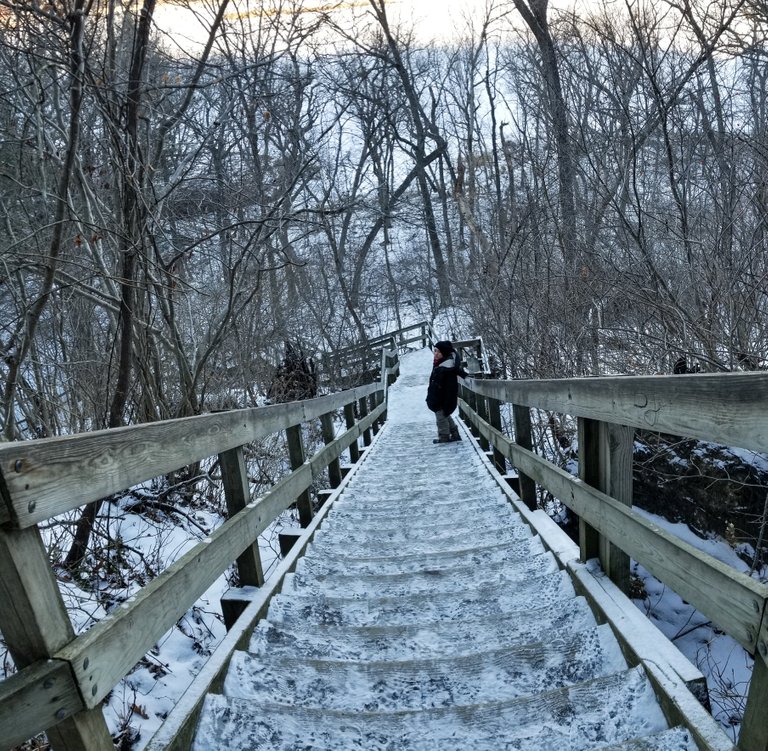 To get down to the waterfall we had to go down black ice covered steps. Fortunately we had our ice cleats on, it would be quite a tumble to slip all the way down this stairway.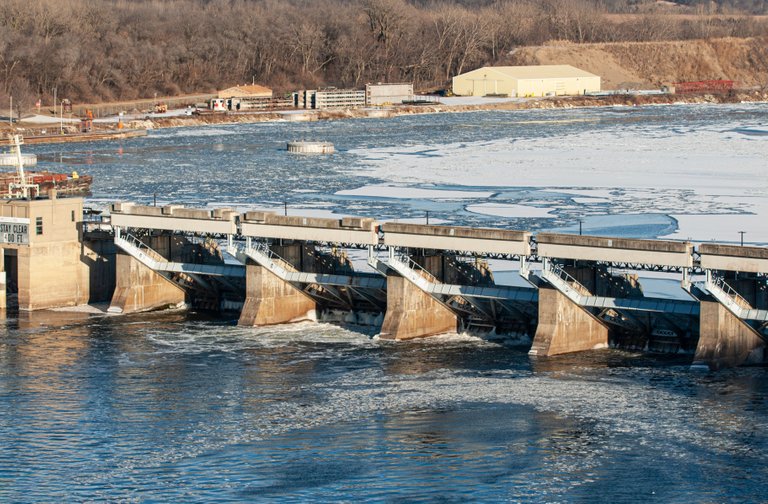 The overlook at the top of the stairs has a nice view of the Illinois river.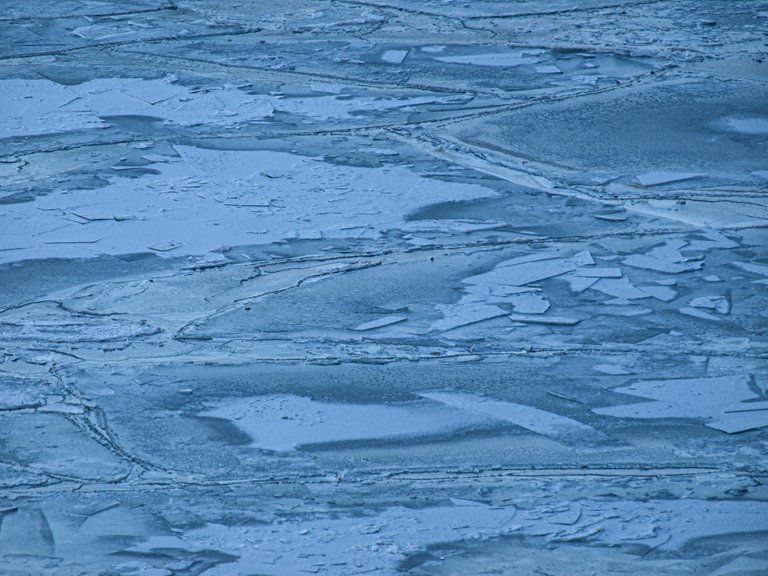 Only the middle of the river wasn't frozen. The sides of the banks look frozen solid.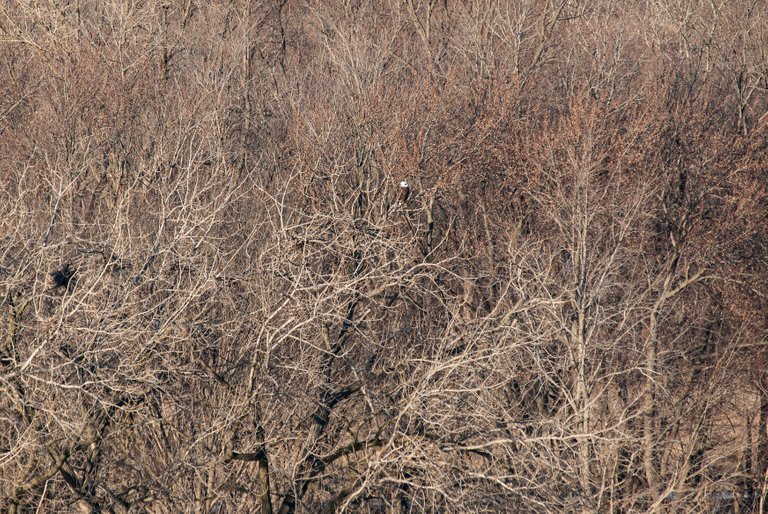 We usually come here in winter to observe the bald eagles fishing in the river. Sadly we came here too late in the day and saw only one off in the distance in a tree. They tend to be out in the early morning fishing and flying around the overlooks.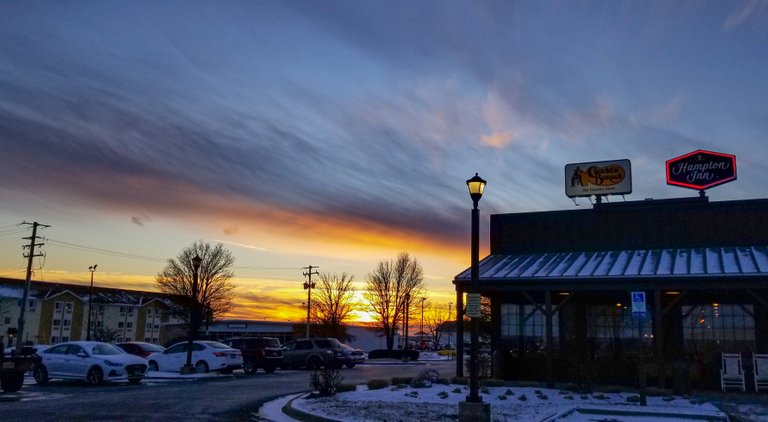 After a day of hiking slippery ice stairs and pathways we worked up a hunger and gorged at one of the few restaurants available on the way back. Cracker Barrel is standard road trip food for the midwest lol.
That's all for now, thanks for looking :-)
---
---