The Adventures of Higgs the Ham
This is Higgs the Ham.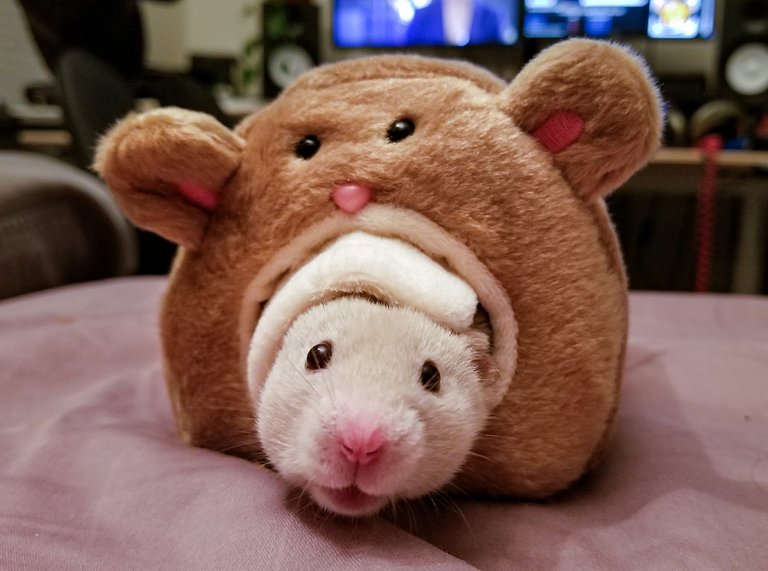 He has a routine where every evening I bring him out and let him hang out in his hamster hut while I watch a show.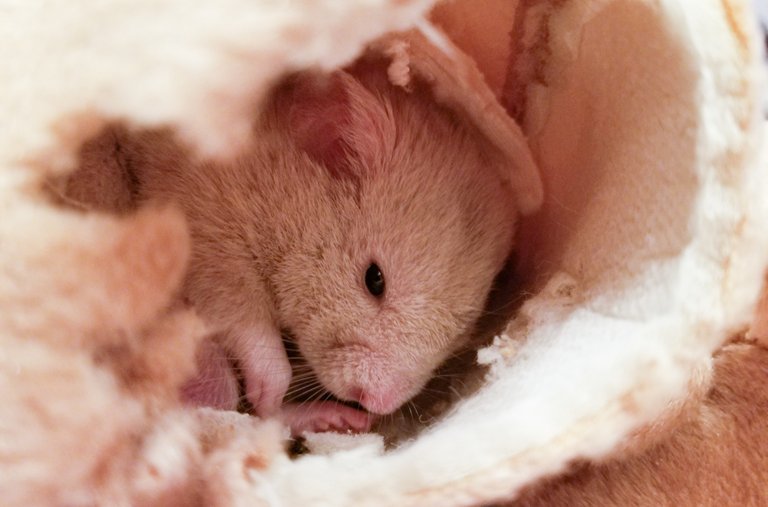 His rodent nature took over and he has destroyed his hut to a chewed up rat nest. He seems very satisfied with himself.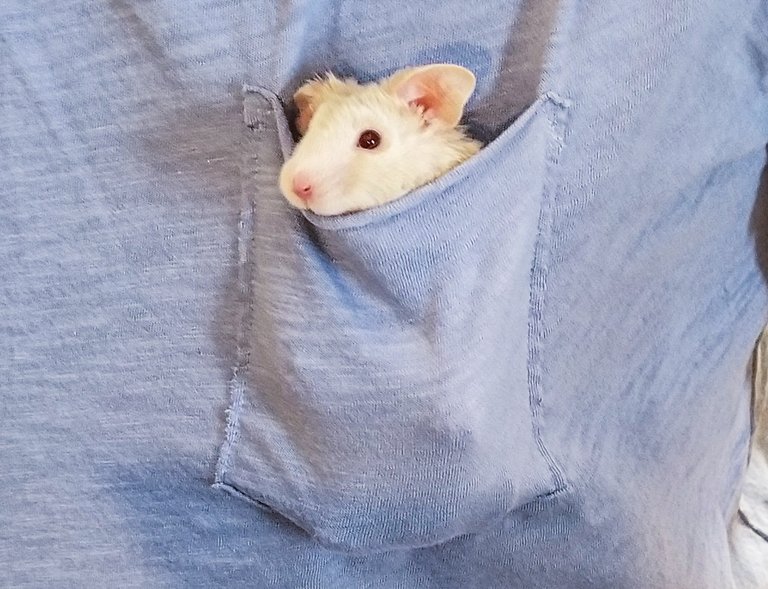 Sometimes he chills in my shirt pocket, but I have to let him out as he starts trying to make a nest out of it. He would shred the shirt if he had enough time.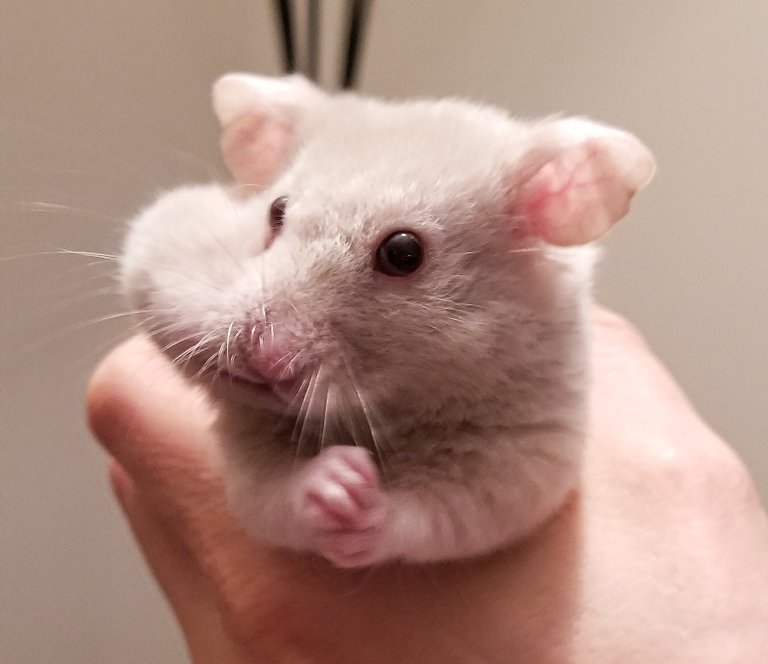 He usually gets a pecan or walnut treat in the evening as well. He stuffed a whole half pecan in his pouch for use later.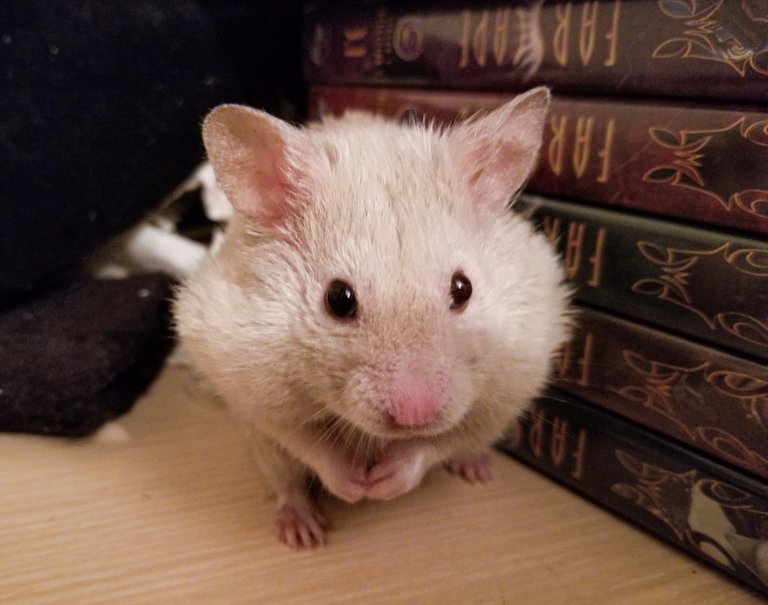 As it gets later in the evening he starts waking up and gets to explore his favorite area of the house. My desktop.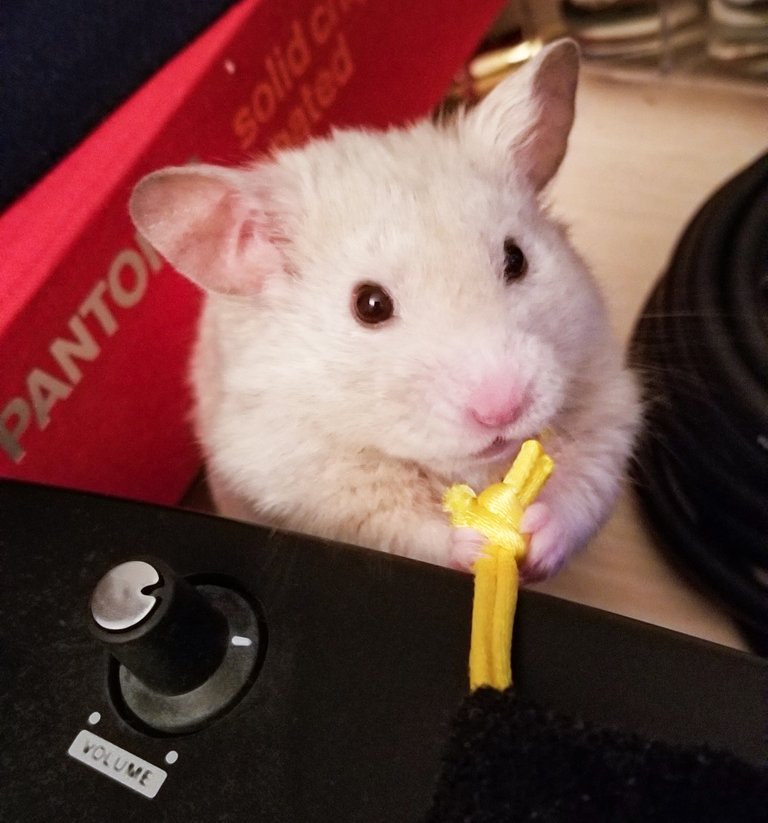 There is all sorts of stuff for him to mess with on the desk. He is obsessed with strings and knots.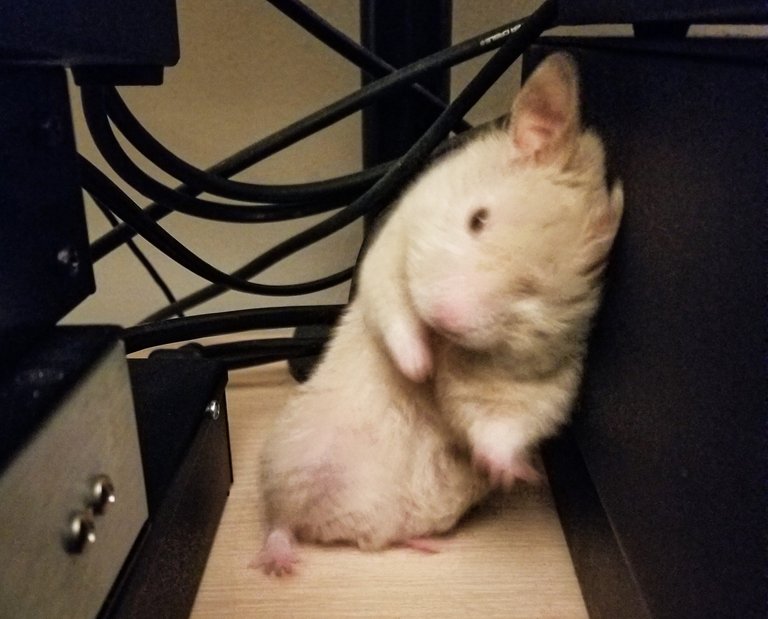 His absolute favorite hang out spot is between my axe fx 2 and my other guitar preamps. For some reason he has to mark this as his territory by rubbing his hair over all the metal surfaces. He twirls and flips all over the place while doing this.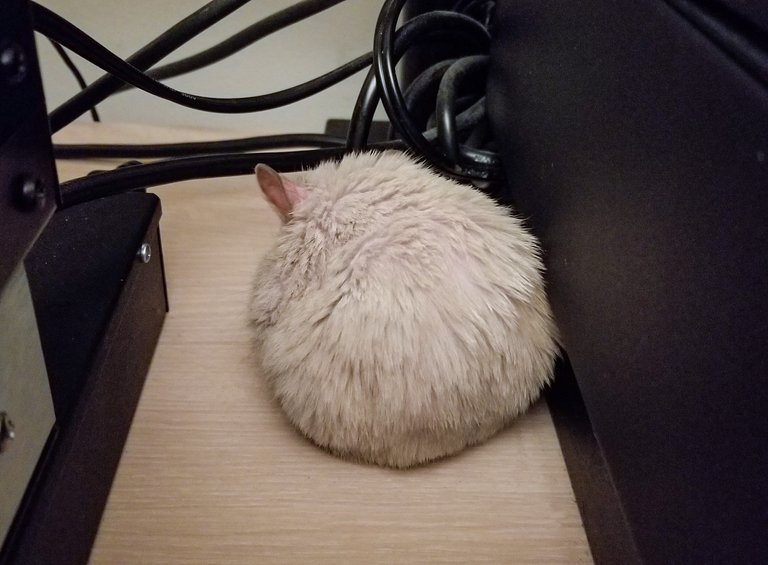 After a while he settles down and takes a nap in between the guitar preamps.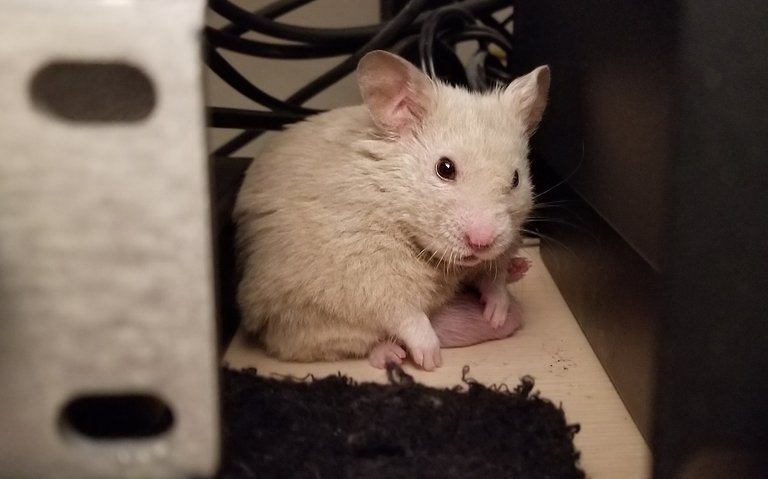 This is his disappointed face as I reach in to take him back to his cage. He will sometimes threaten to bite so I have to lure him out of there with another treat of some kind.
---
---