Squirrel Sunday - The Criminal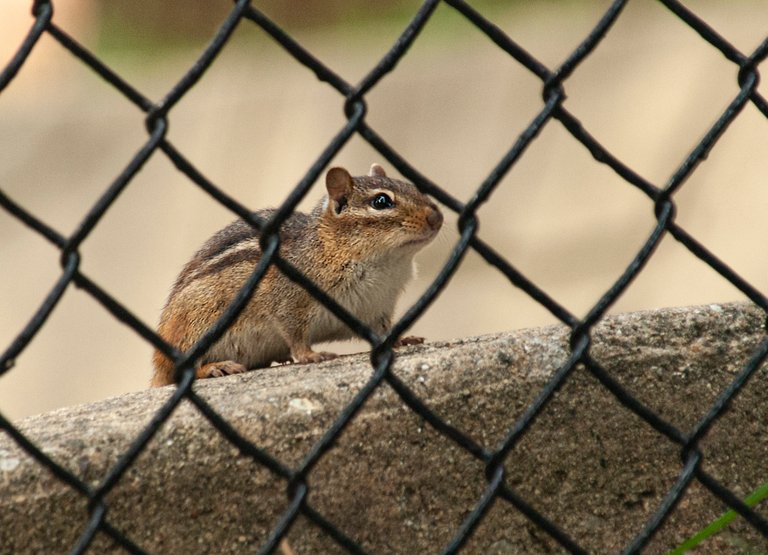 This criminal has been locked behind bars for heinous crimes.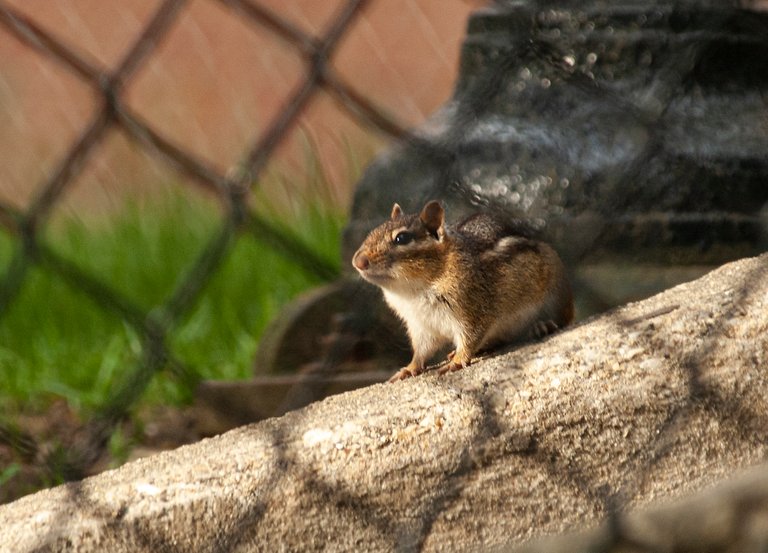 He has a three year life sentence behind bars with no hope for parole for good behavior.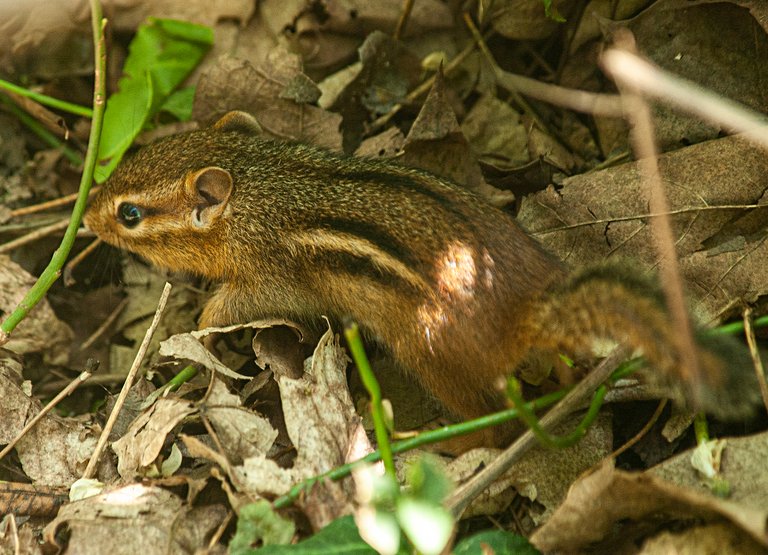 If only this kid didn't witness his terrible crimes he would still be out loose causing mayhem on the rodent population.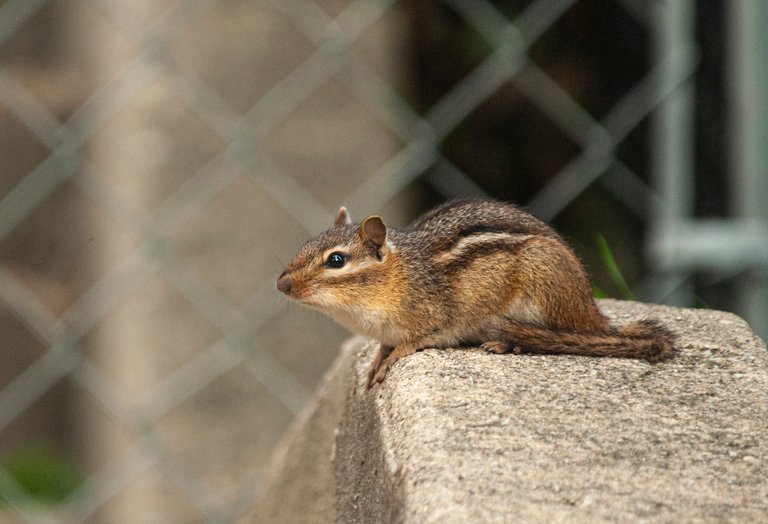 All he can do is work on his script for cable tv to hopefully make money for better lawyers.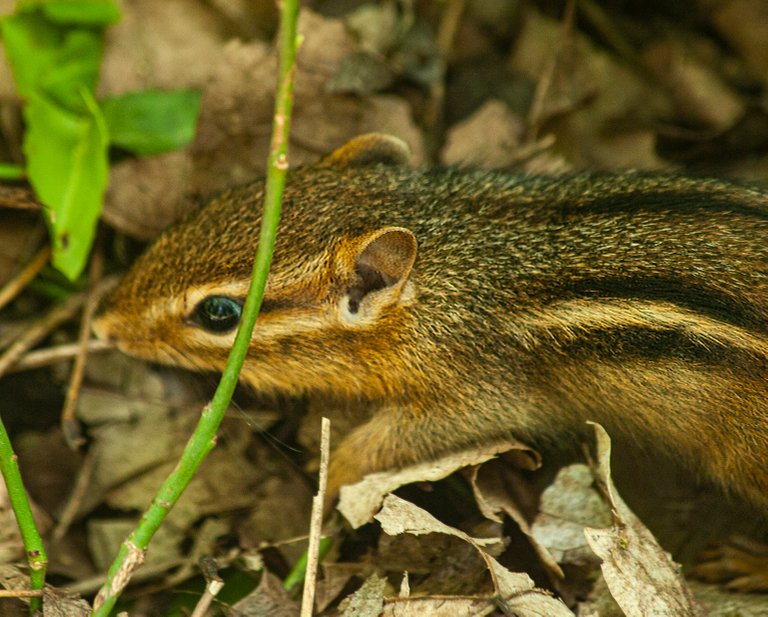 What are his crimes you might ask? The witness is still too shocked to talk about them to reporters and freezes up until his psychologist can come by to hypnotize him into normality.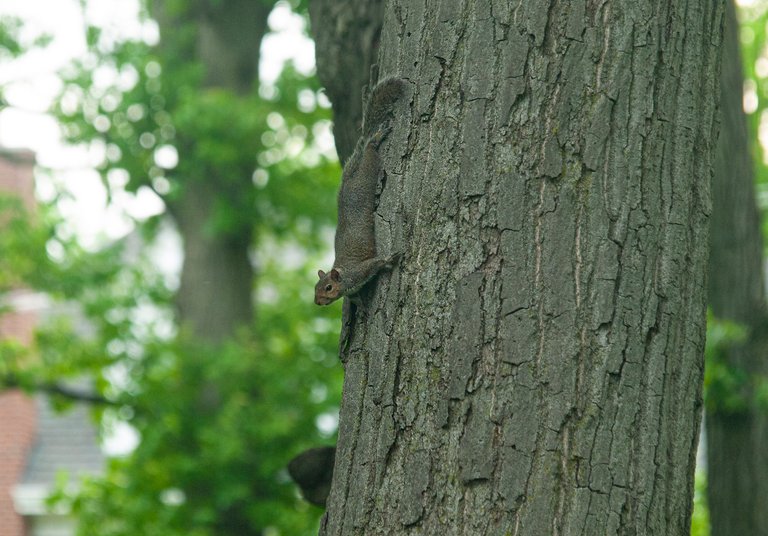 The heinous crime involves super glue, trees and the squirrel territories.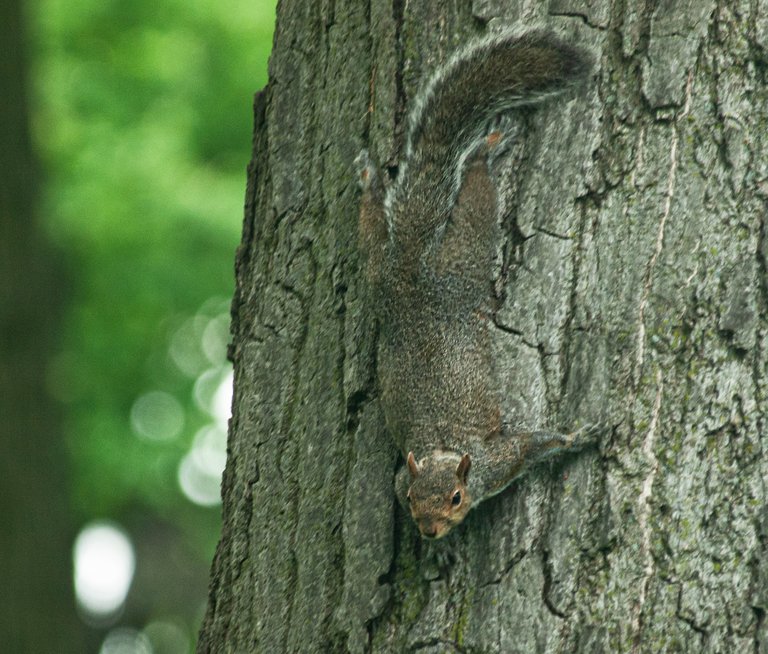 The chipmunk was jealous of the squirrel's larger territory so he spread super glue on all their favorite spots. Now they are stuck there forever...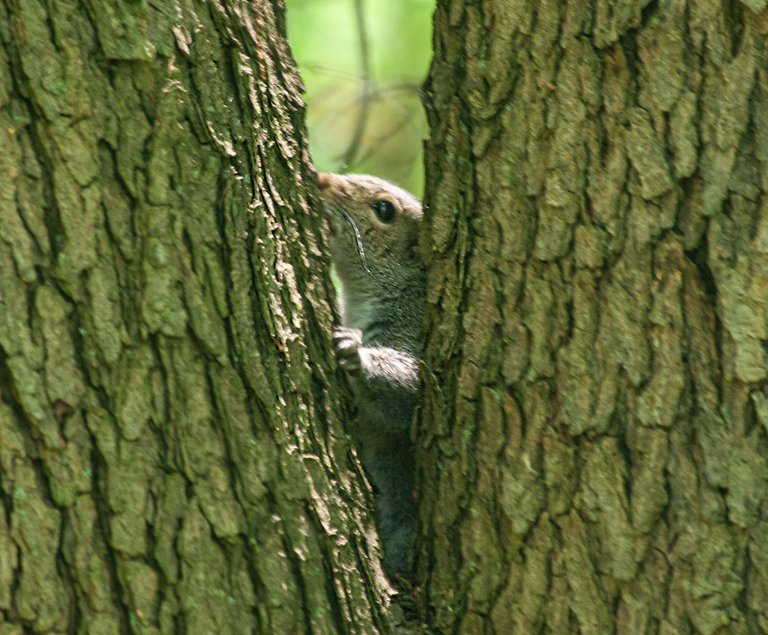 This one used to like sitting it this y branched tree but now that the superglue has been placed there it has become a permanent situation. Only charitable birds and squirrels can help these poor victims by bringing food and water around when they can.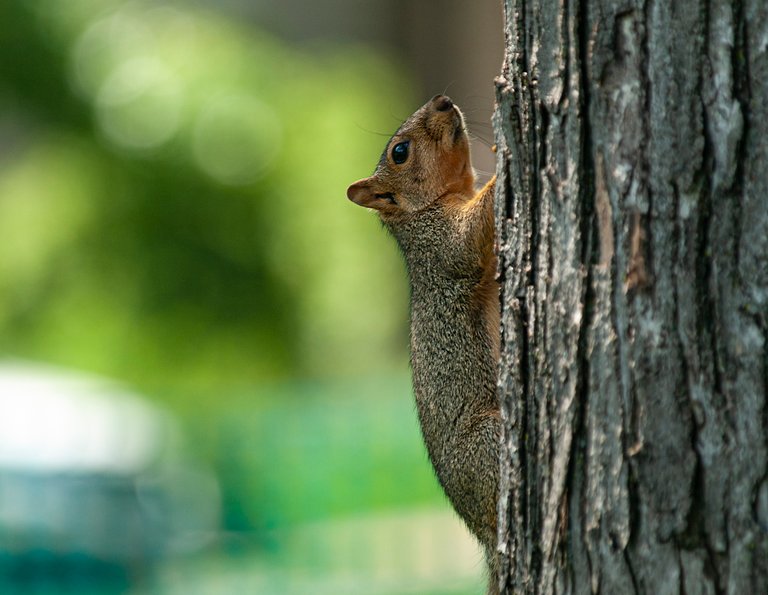 When interviewed by the press on what sort of punishment the chipmunk should get, this victim demanded the chipmunk be exiled into hawk territory. This guy used to be a successful acorn dealer and now all he can do is teach younger squirrels how to be successful business rodents if they happen to crawl by this tree. So far he has coached numerous squirrels into prosperity from this location, don't let a tragedy keep you unproductive he says.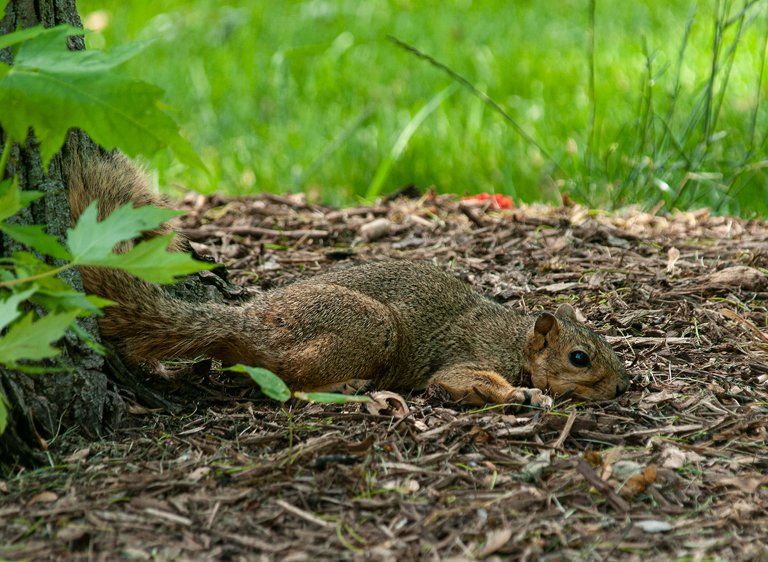 This one is trying to get attention from the press by acting like one of the chipmunk's victims. Help I'm also oppressed please SNN give me an interview and a book deal. He even glued himself down on the ground here for a more realistic effect. Too bad he didn't see the anthill right next to him... Investigators say glue on the ground is not part of the criminal's pattern and now they are charging this squirrel with a hoax crime, his punishment is to become a wildlife advocate at the human's elementary school. Its a tough world out there for a rodent looking to be famous.
---
---