Reflections on the Lake After a Rain
Here is an early walk around the lake after a rain.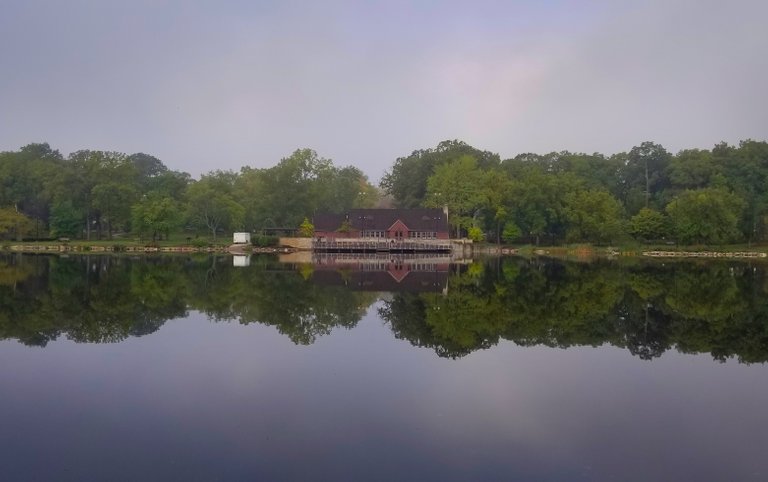 After a rain the lake gets really full and this tends to make the surface of the water really calm. You can get really perfect looking reflections of the lake house on the surface of the lake.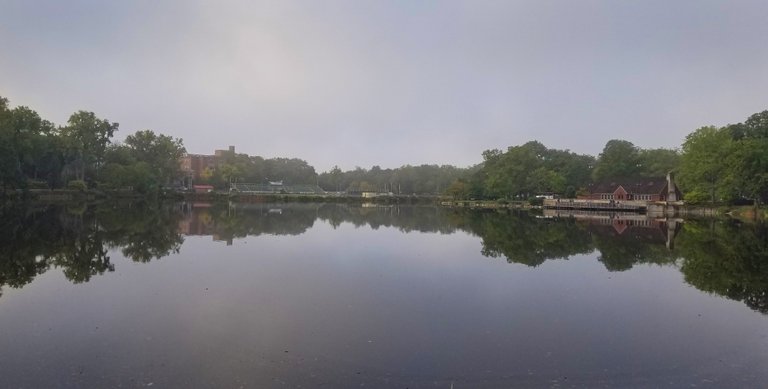 There was a bit of foggy mist over the lake and in the trees that sort of washed everything out a bit.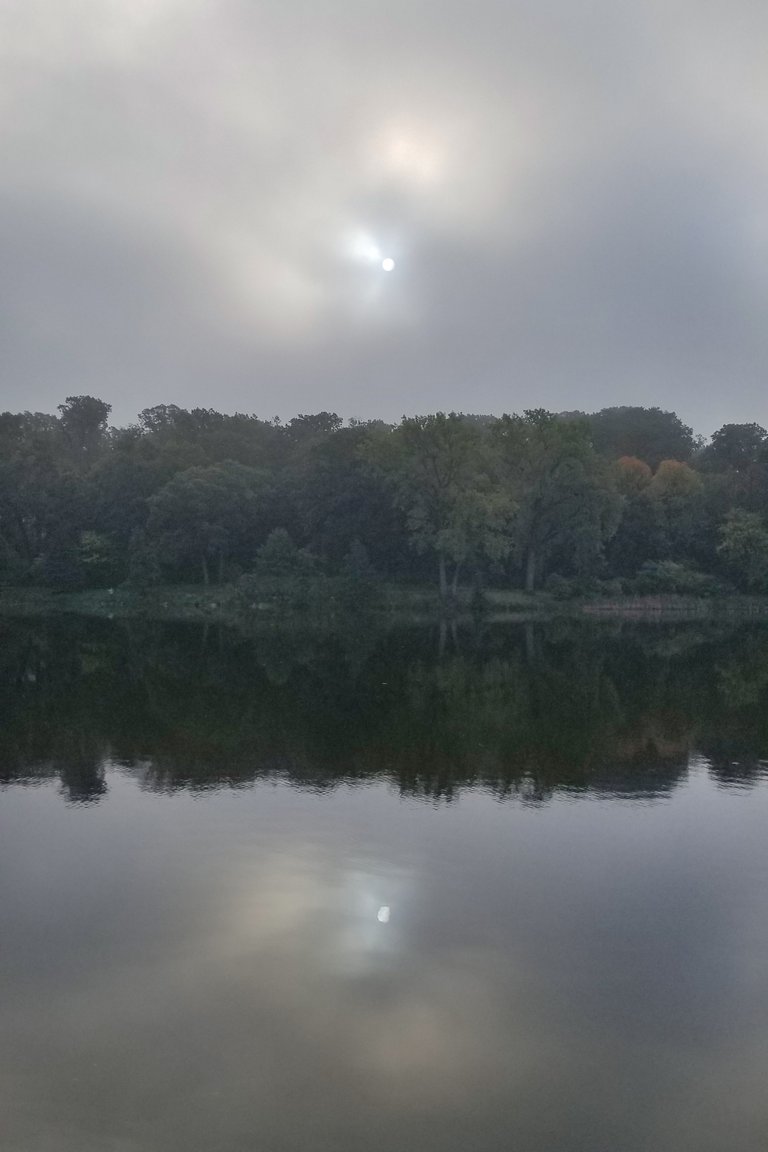 The sun is just a tiny little diffused circle through the heavy foggy mist.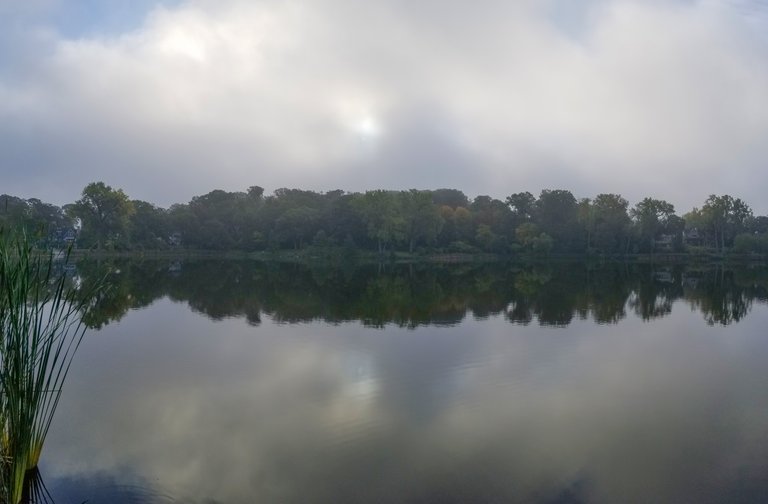 I hope this year all these trees on the other side of the lake turn at the same time this fall. It would make for an amazing reflection shot.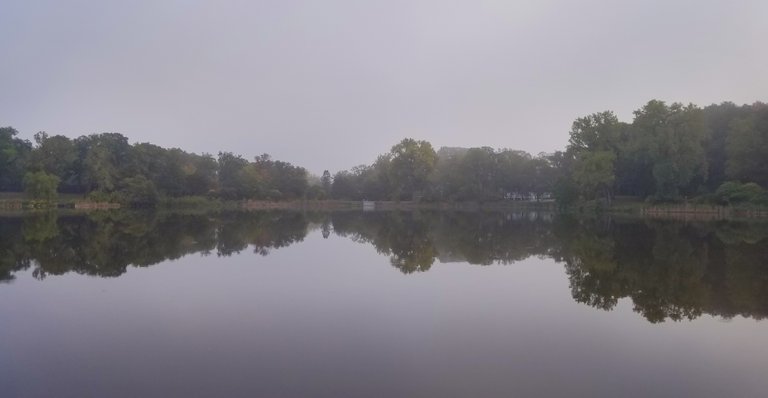 On this side of the lake the fog really washed everything out.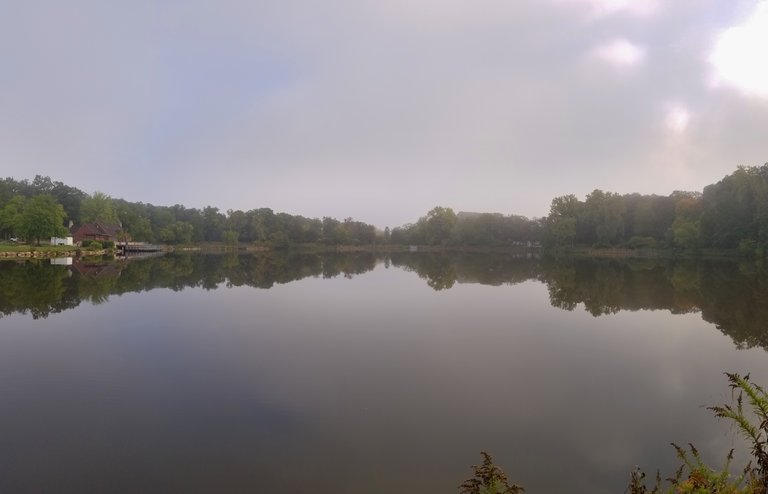 This panorama includes a bit of the lake house and some of the sun to the right.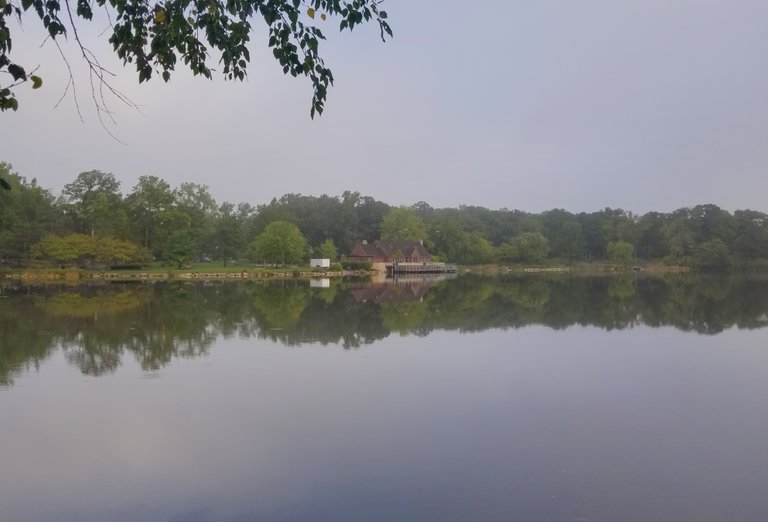 From this side the colors aren't quite as washed out because the sun is directly hitting the opposite side of the lake.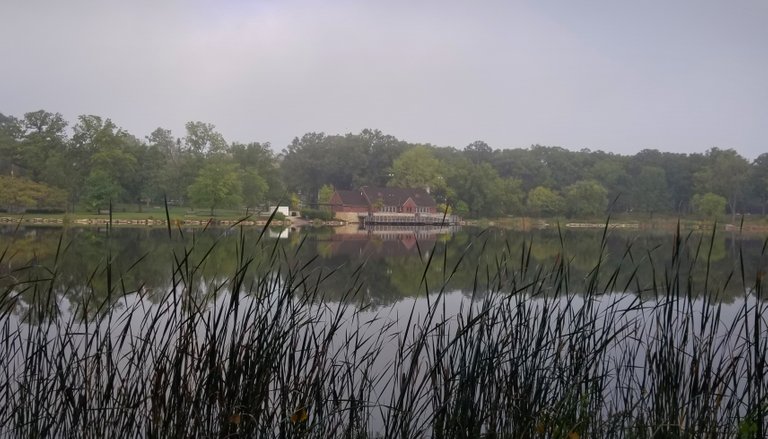 Here's a bit of reeds cutting up the reflection a bit. If only there were some ducks out this early in the morning, they would have made a great reflection image.
That's all for now. Thanks for looking :-)
---
---