Mushroom Monday - Mushroom Mandalas


Here are three mushroom mandalas based off some old photos in my archives for #mushroommonday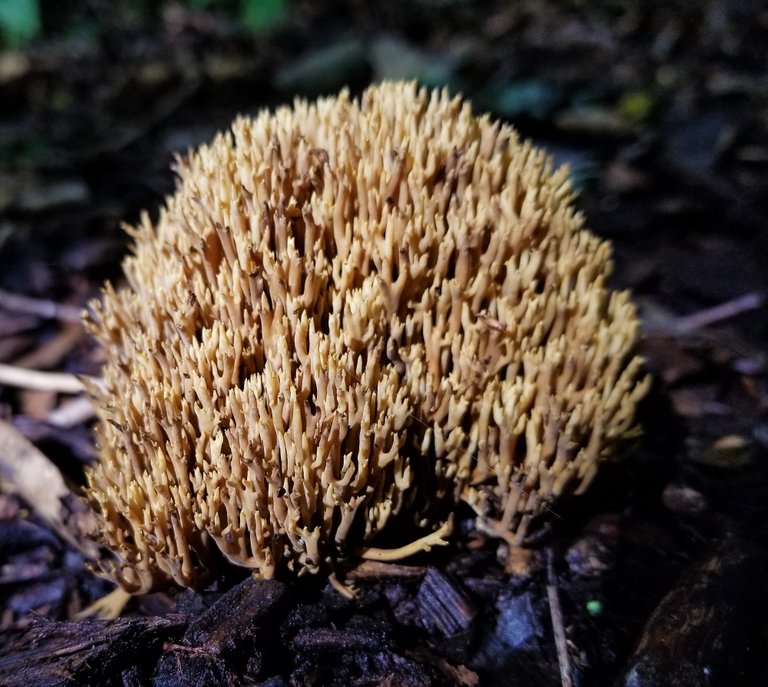 The first mushroom is a coral mushroom called ramaria formosa. It looks quite similar to the edible crown tipped coral but this one grows out of the ground. Sadly this one is slightly toxic and will give you a stomach ache if you eat it.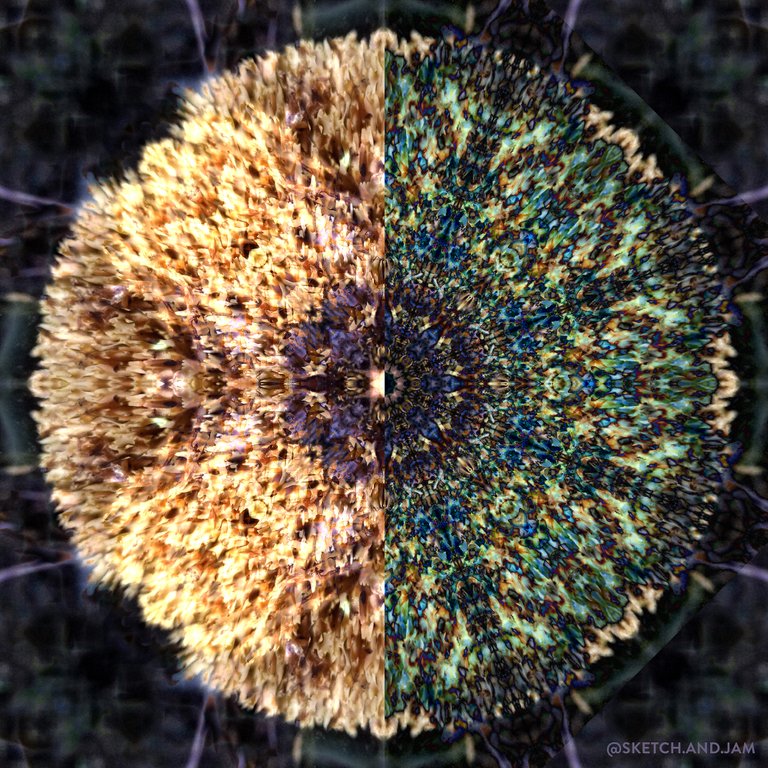 Here's what it turned into after editing. This one kind of reminds me of those hippy wall art tapestries. I'll have to see if I can get one printed up one of these days.

If I could get a large backlit led and print this thing on some fabric I could probably emulate this effect in the real world as a lit graphic with LED animation.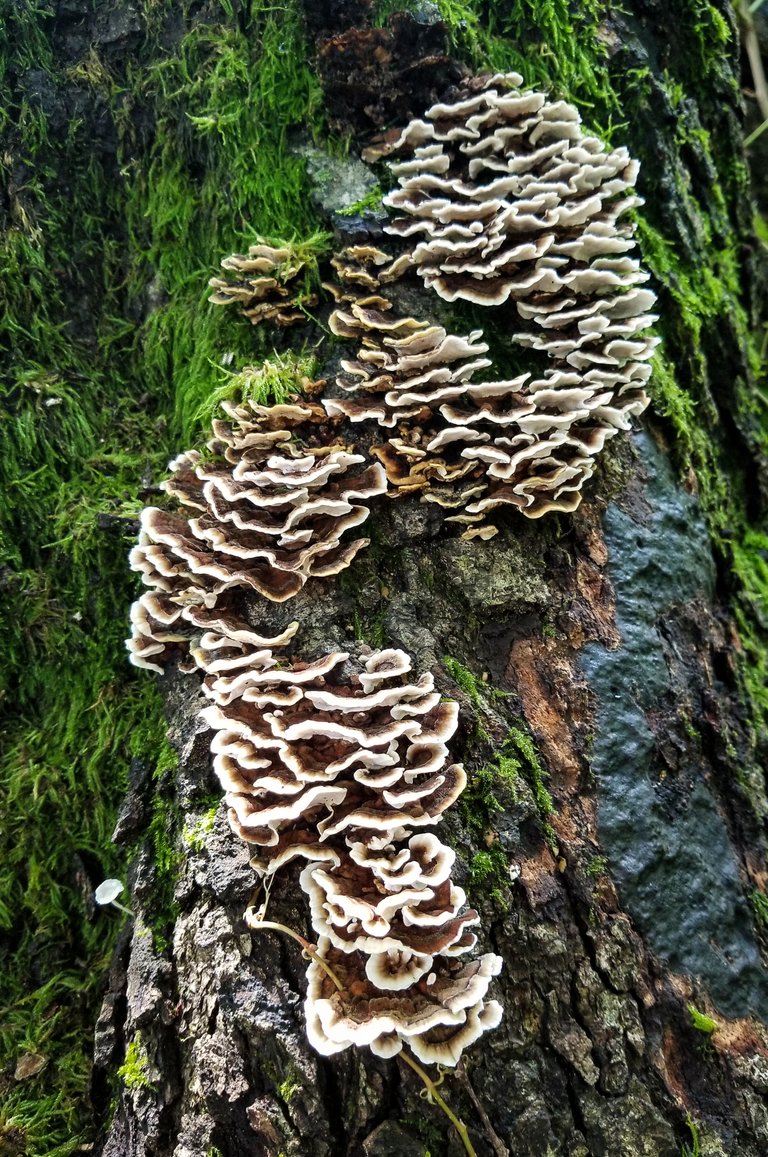 The next featured mushroom is trametes versicolor aka turkey tail. This is very common around here and is a nice medicinal mushroom. You can powder it, boil it in tea or soak it in alcohol to make a tincture to take advantage of its anti-cancer properties.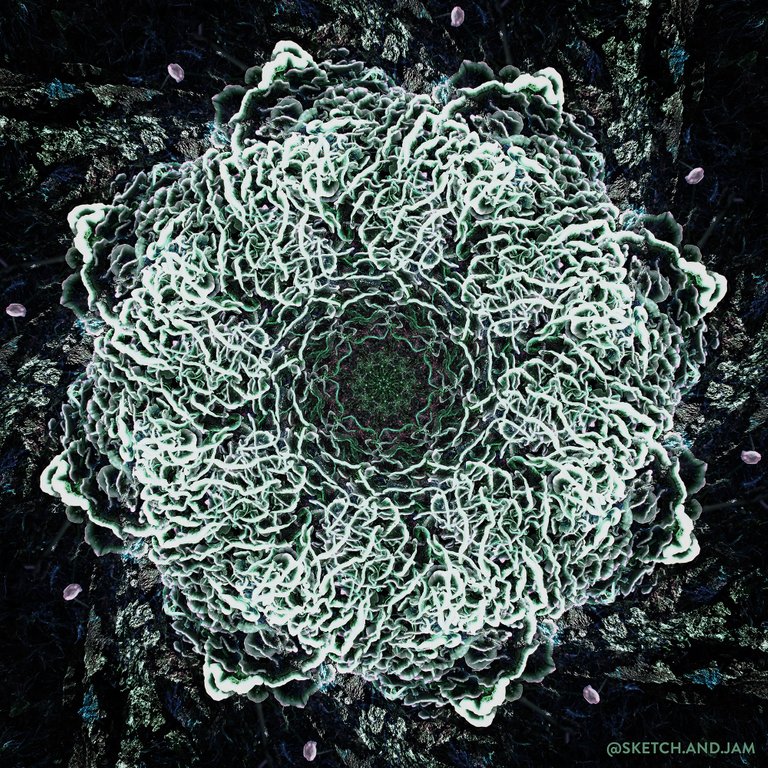 After a few edits it turned into an interesting complex wreath of sorts. It only lacks the Christmas decorations, perhaps some red amanitas could work well as red ornamentation for the holiday :-).

This is probably what you would see after eating the red amanitas off the wreath lol.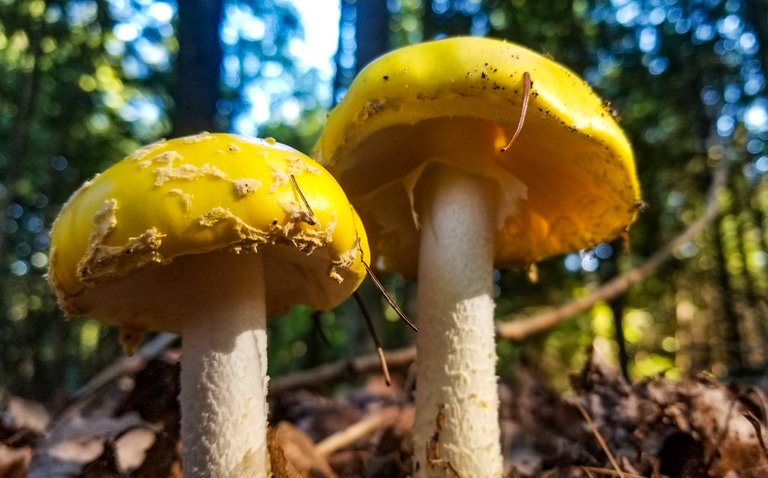 Speaking of amanitas, here is a yellow amanita muscaria var. guessowii. These guys are just a yellow version of the famous red amanitas that everyone knows about. They are slightly psychoactive but way more mild than the red ones.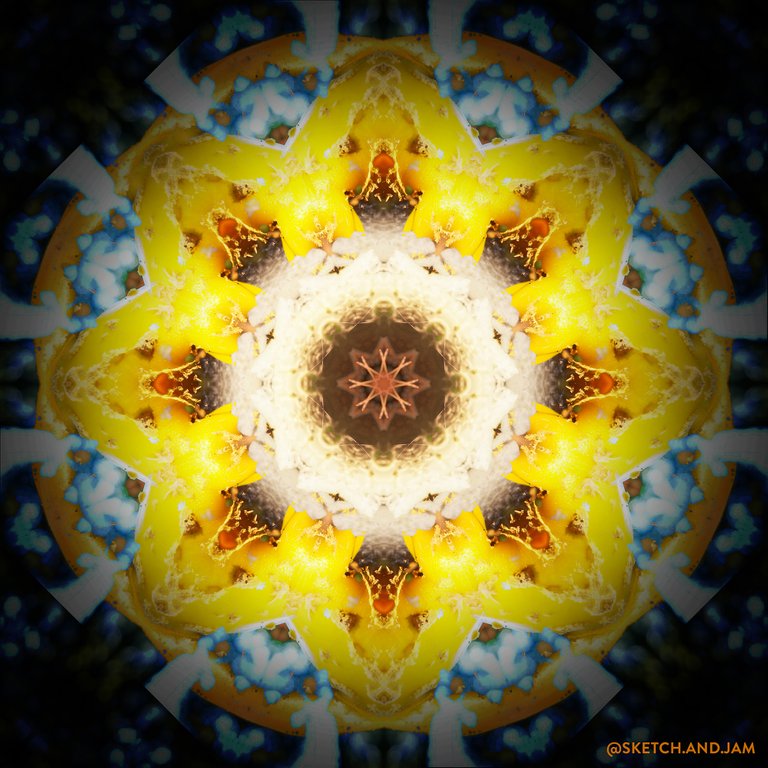 Here is what the edit turned into. Perhaps after ingesting a few of these yellow amanitas and foaming at the mouth a bit you'll start seeing strange kaleidoscopic patterns like this lol. It kind of reminds me of something you would see in a circus.

For this one's animation I decided to show all the layers I used in the edit. The yellow caps and stems make quite a nice structural pattern in the end.
That's all for now, thanks for looking :-) and happy #mushroommonday
---
---