Feathered Friday - The Baby Red-Wings
I spotted a couple baby red-winged blackbirds for this #featheredfriday by @melinda010100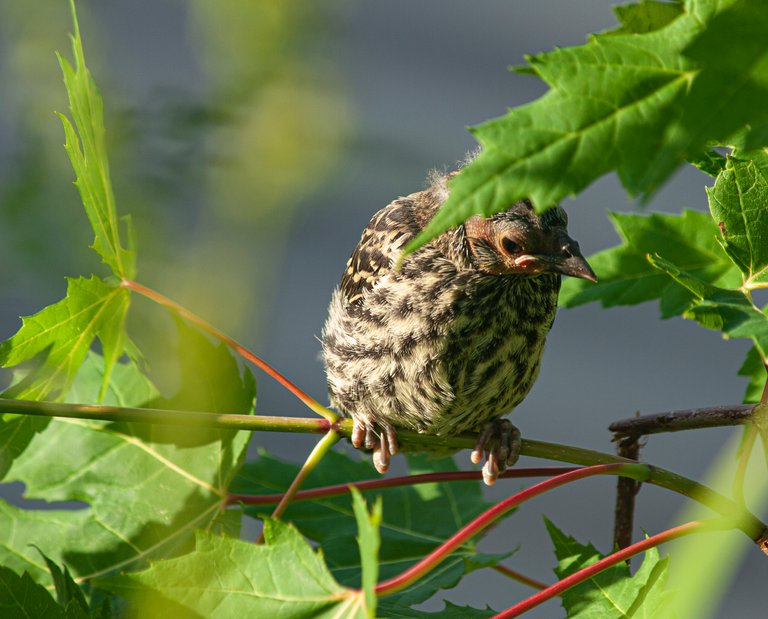 Look at this little homely looking guy.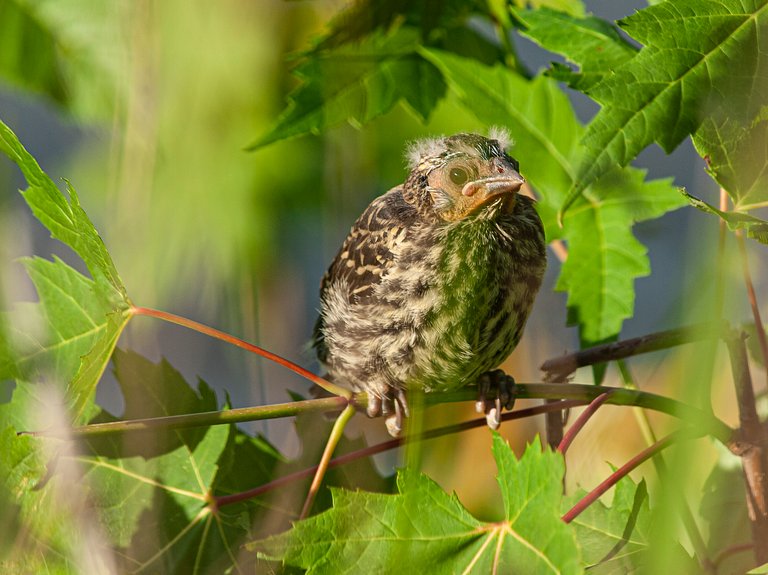 It just emerged from the nest and is trying to learn how to fly while staying somewhat well hidden.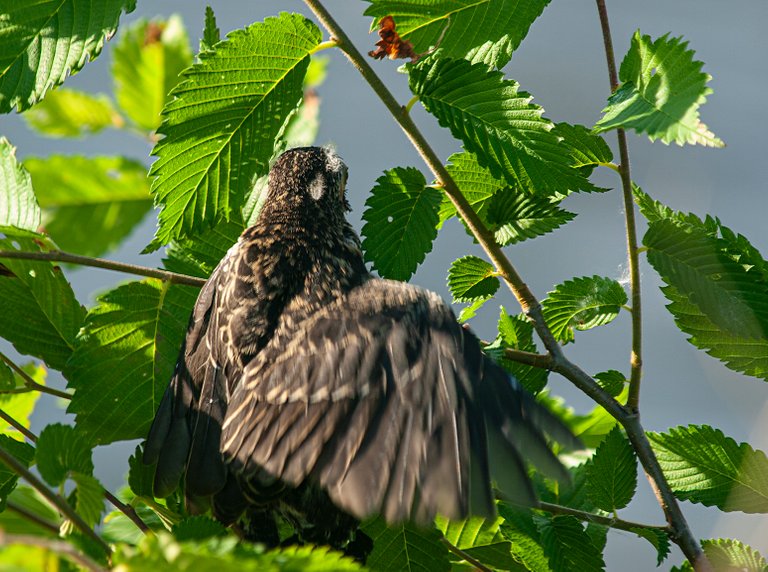 Here is the sibling attempting to fly higher on the branch. They are super clumsy right now. At this stage I've seen them accidentally fly into the water and have to swim back to shore awkwardly.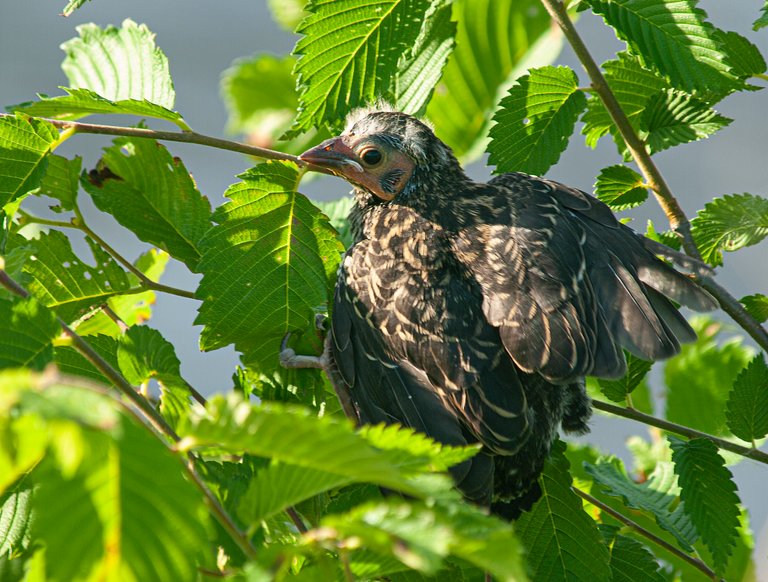 It was wondering what I was but didn't seem too afraid. It was more focused on trying to figure out how to work its wings and perch straight on the branch.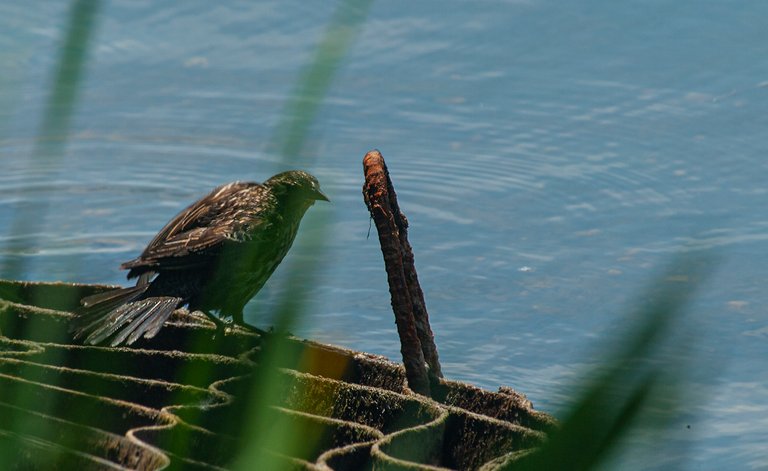 The mom was down at the lake's edge looking for food. Once she catches insect she will still fly over to the babies and feed them. I suspect by next week the babies will be a lot more independent.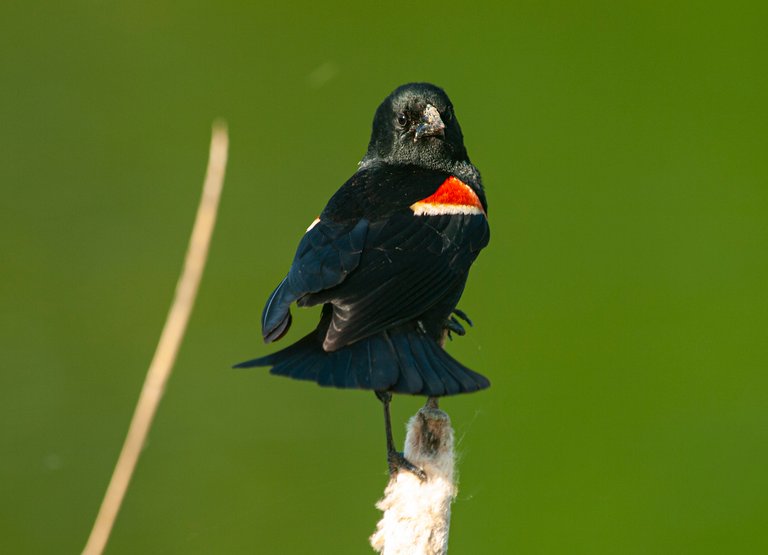 The dad wasn't too impressed by my presence.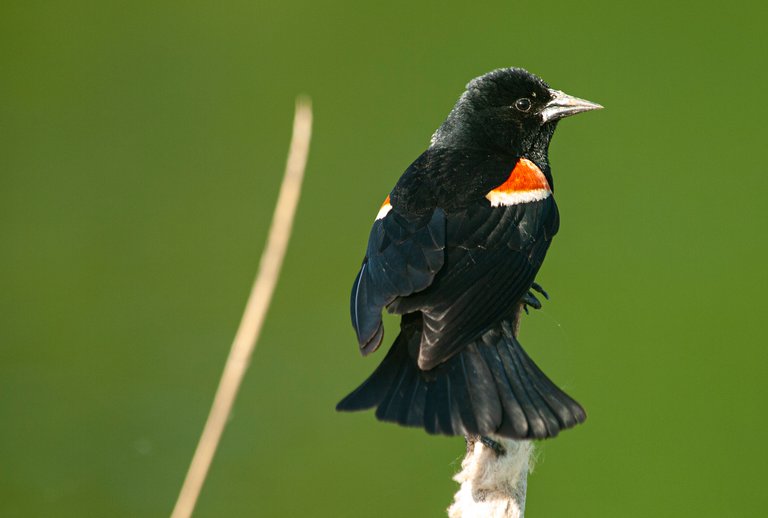 He was making his warning beep sound at me.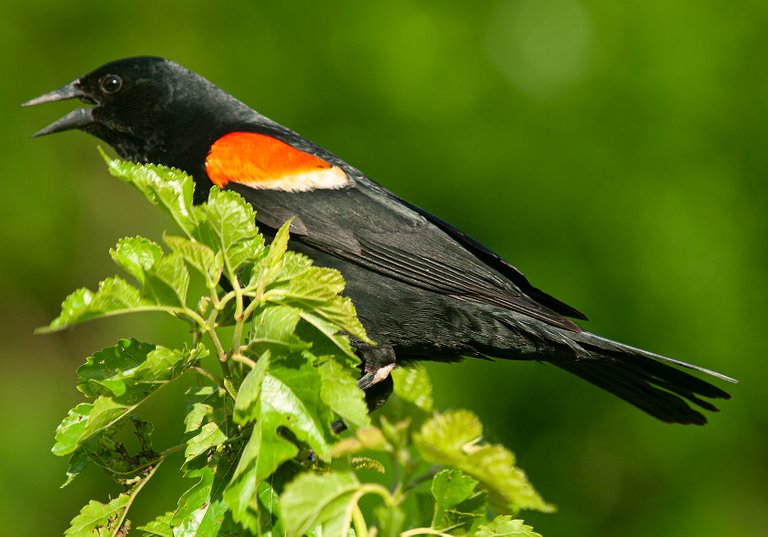 Hey you keep away from my family!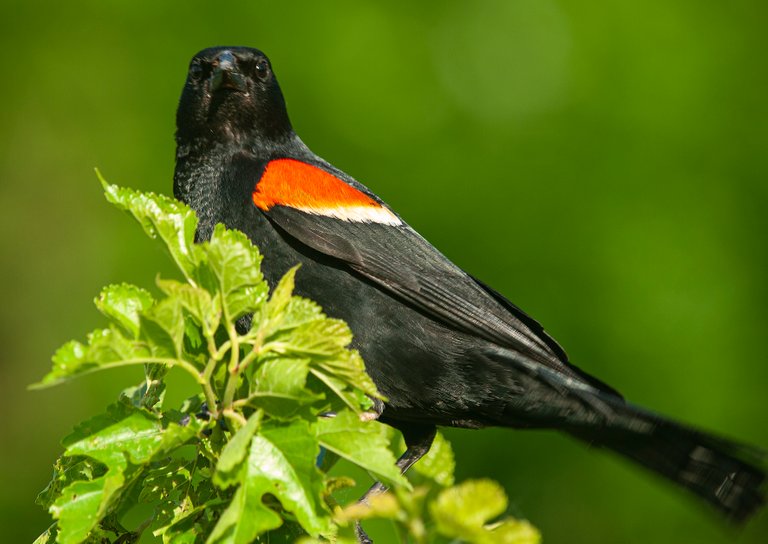 Fortunately this time he didn't dive bomb me or try to peck my hair. I suspect they have gotten used to people walking by and he is more on edge for other birds like herons or hawks.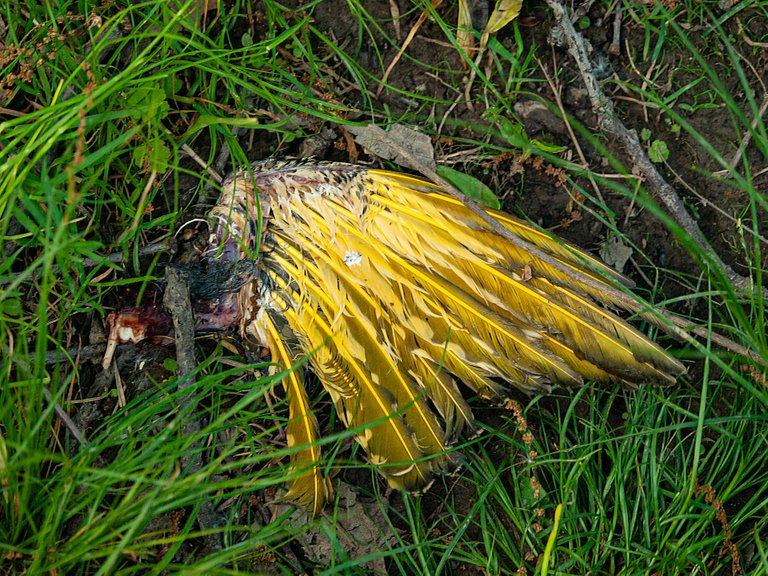 Later on in the forest I noticed an oriole wing that had been chewed off by a hawk or owl. The birds better watch their back. I've seen red-wing blackbirds attacking hawks in the air quite a few times. They land on their back mid-flight then peck the heads of the hawks, sometimes multiple red-wings will be able to land on the hawk's back.
That's all for now happy #featheredfriday :-)
---
---