Feathered Friday - Birds Warming Up in the Morning Sun
Here are a few of my sightings for the week for this #featheredfriday by @melinda010100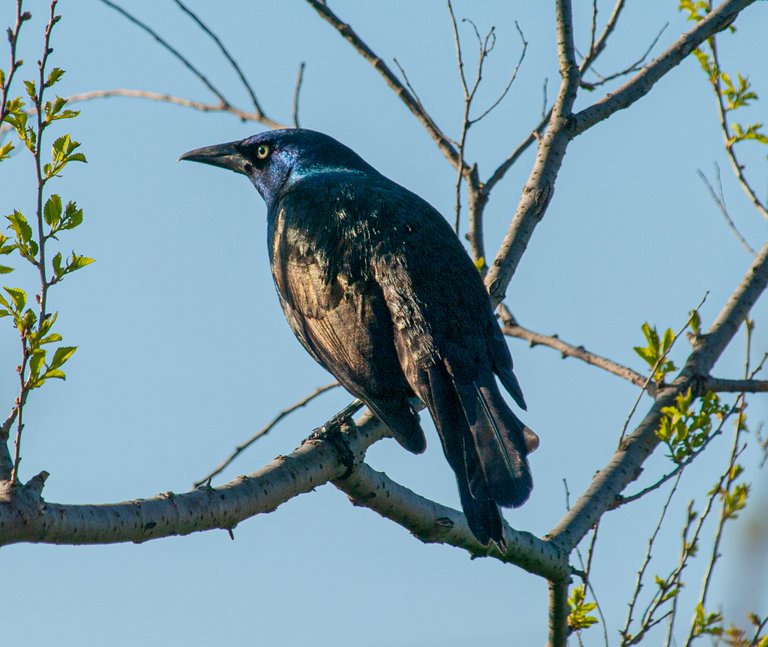 I went out looking for the monk parakeets again but found a grumpy looking common grackle instead.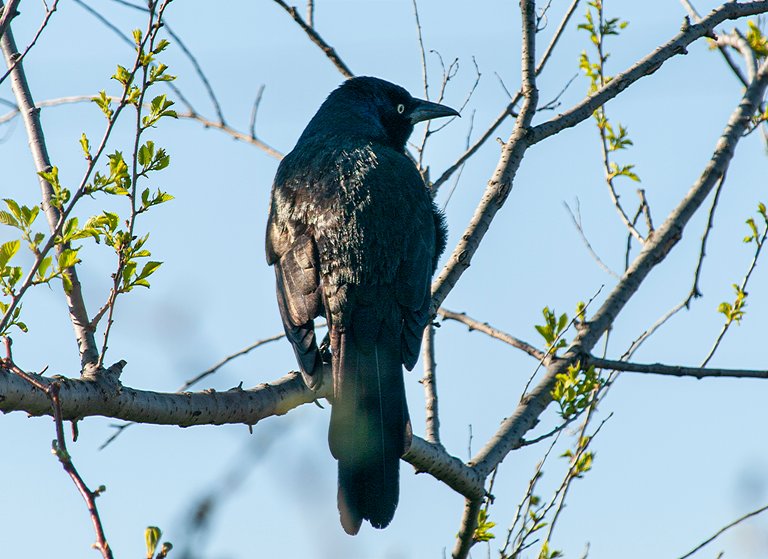 It tried to ignore me while it was warming up in the morning light.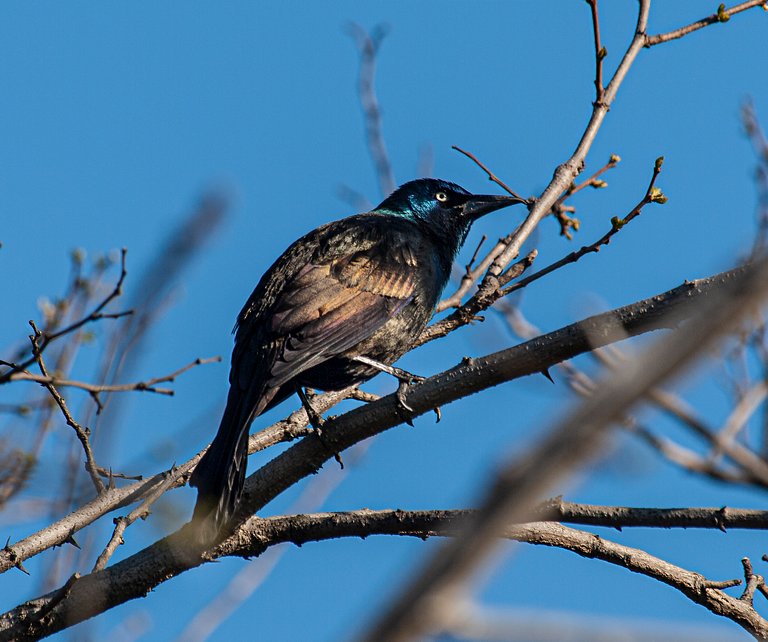 Finally it had to cast a glance in my direction, oomph a human keeps disturbing my morning sunbathing.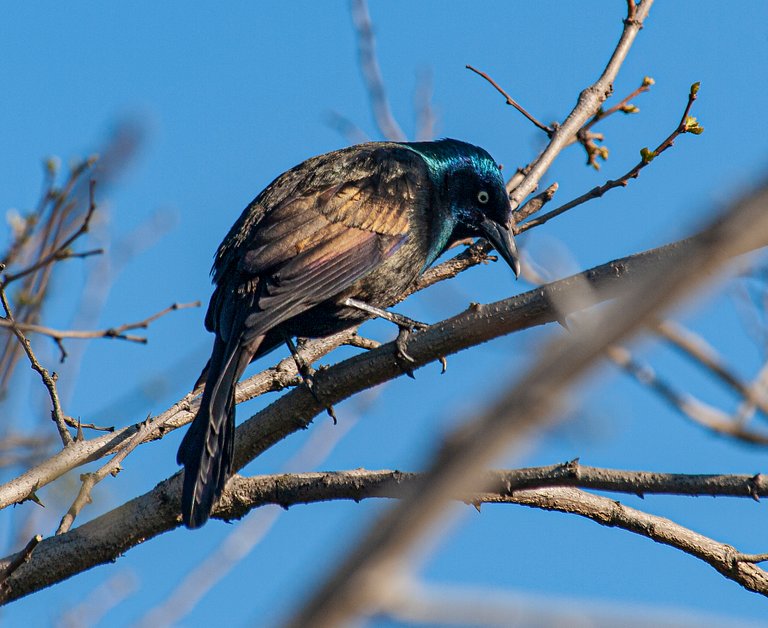 Womp looks like I'll have to fly to another branch this human just won't go away.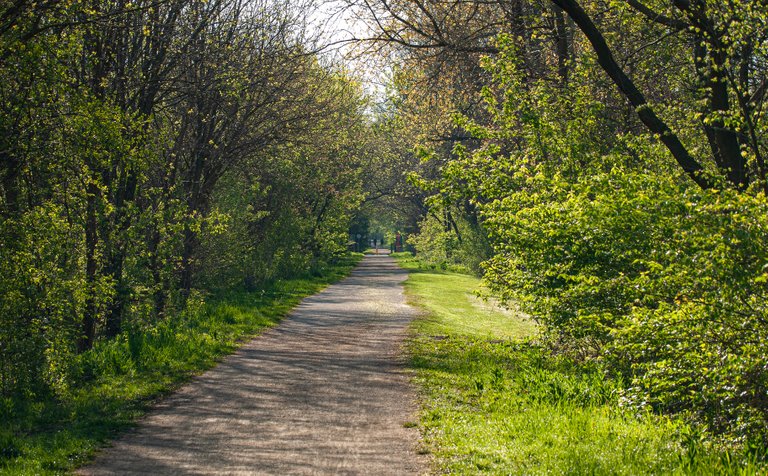 This is usually where I see the non-native monk parakeets but it seems they weren't out today. They like to land in the branches on this trail and pick them to stack their nests higher on the electricity hub steel beams.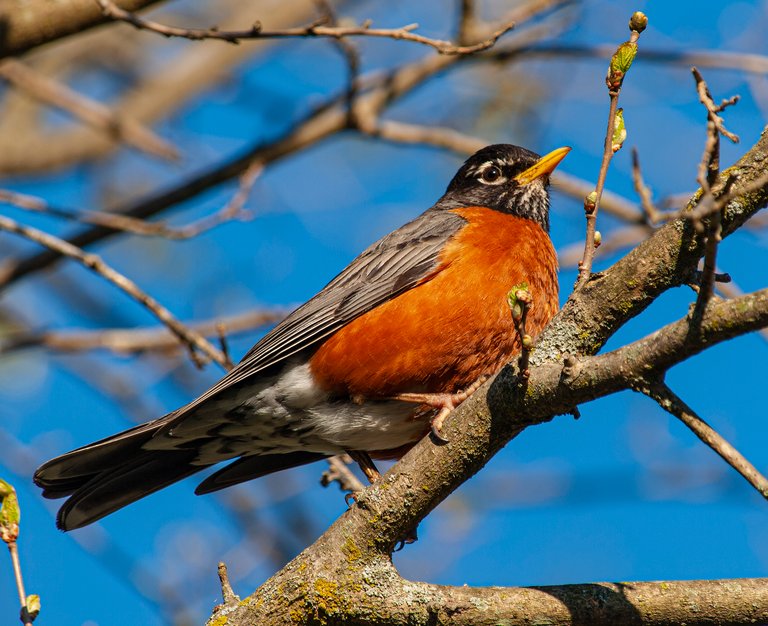 A robin posed nicely for me in the morning light. They are always good posers and I use them for camera settings tests since they will just sit there posing for a long time.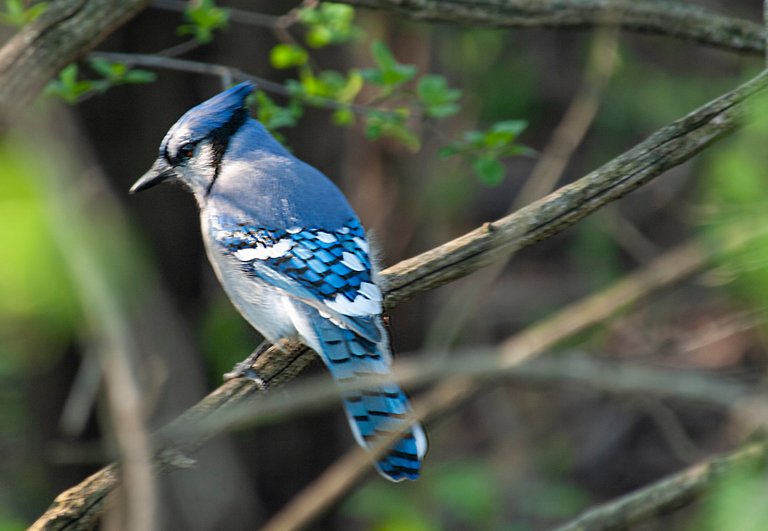 These blue jays on the other hand are not good posers. I rarely get a clear shot of them and they tend to fly away right as I get a good focus on them.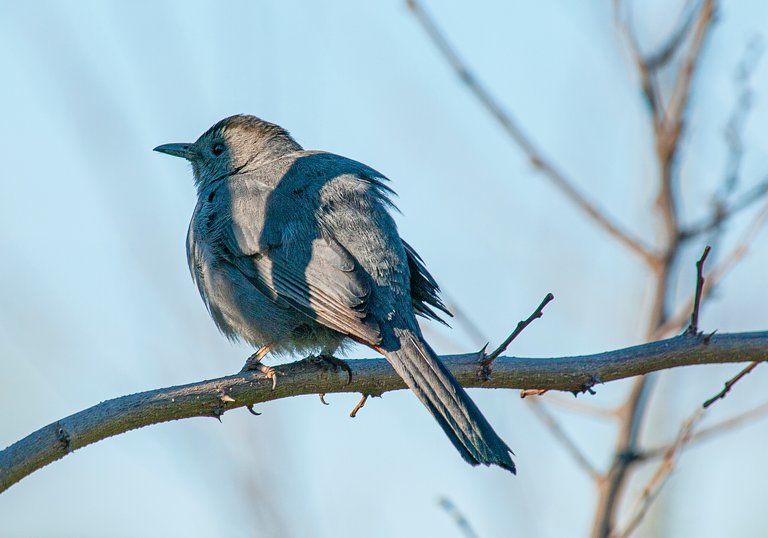 I saw a puffed up catbird trying to warm up in the sun.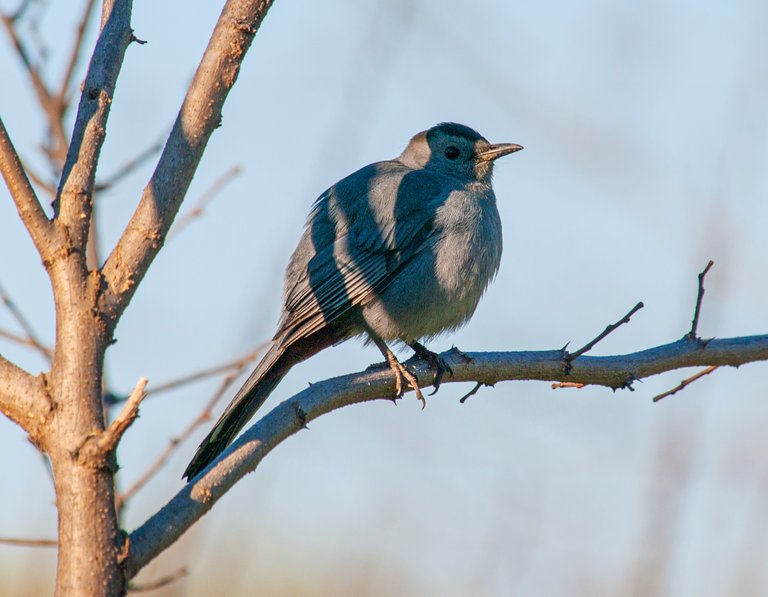 It turned around and looked at me to make sure I wasn't there to try and catch it by the tail feathers.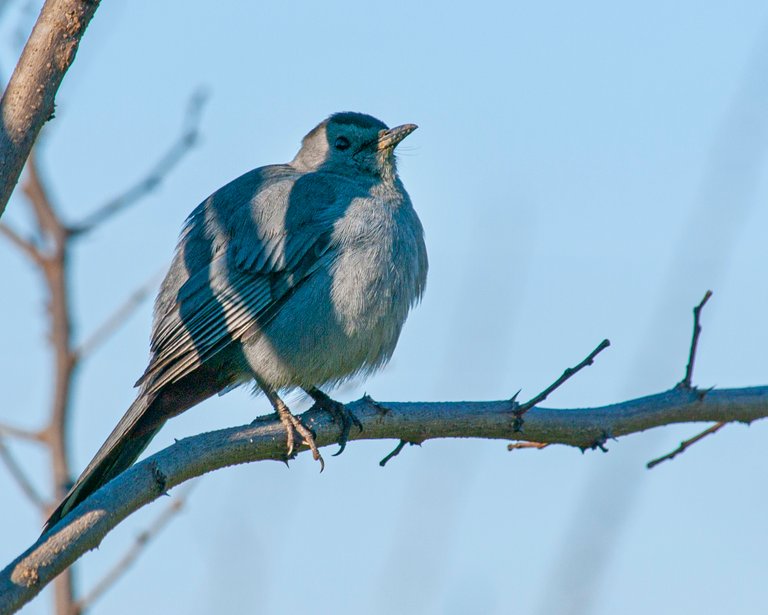 These poor birds have no peaceful moments sunbathing this morning.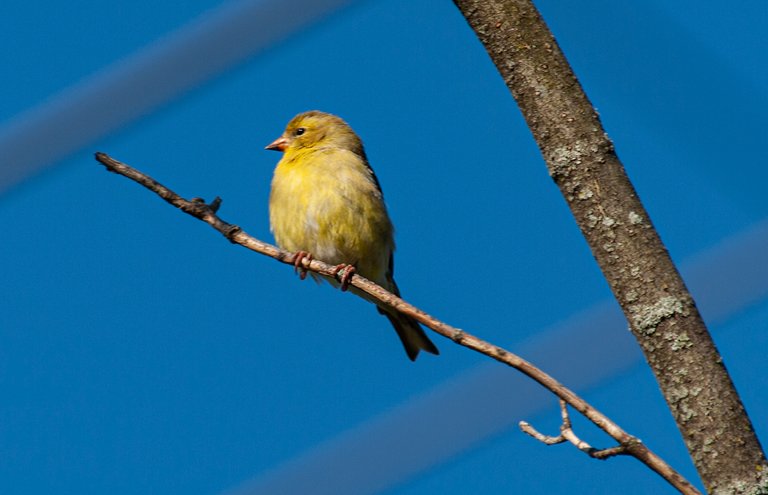 Here's a little American goldfinch trying to warm up. I'm not sure if it is a male that is still molting into his full colors or if its a juvenile male.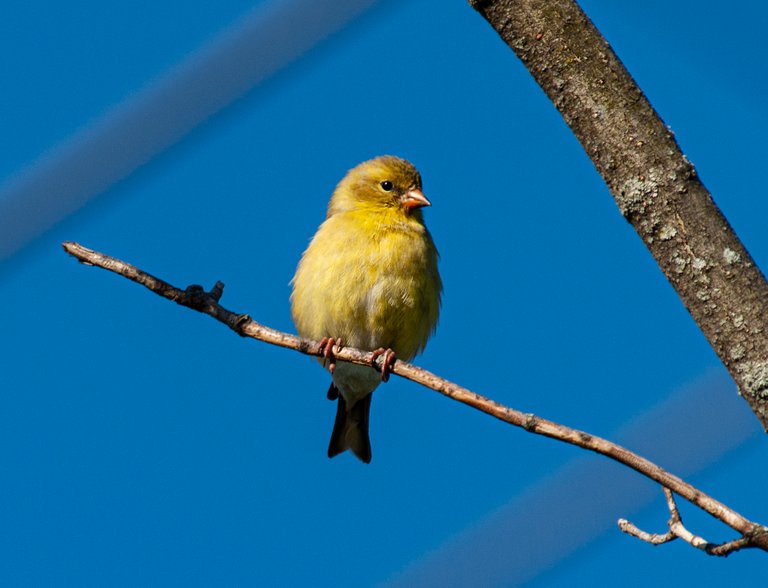 It might also be a female in breeding plumage. She finally noticed me below and took off.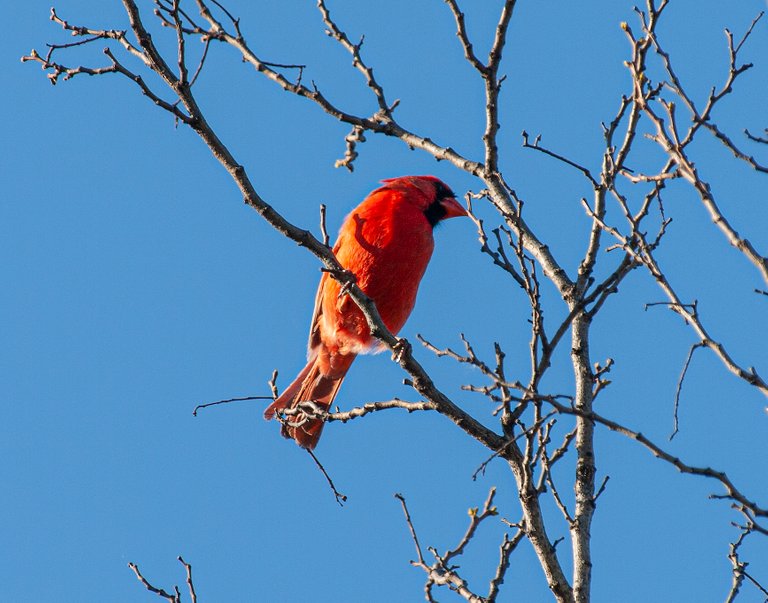 The last guy I saw warming up was this cardinal.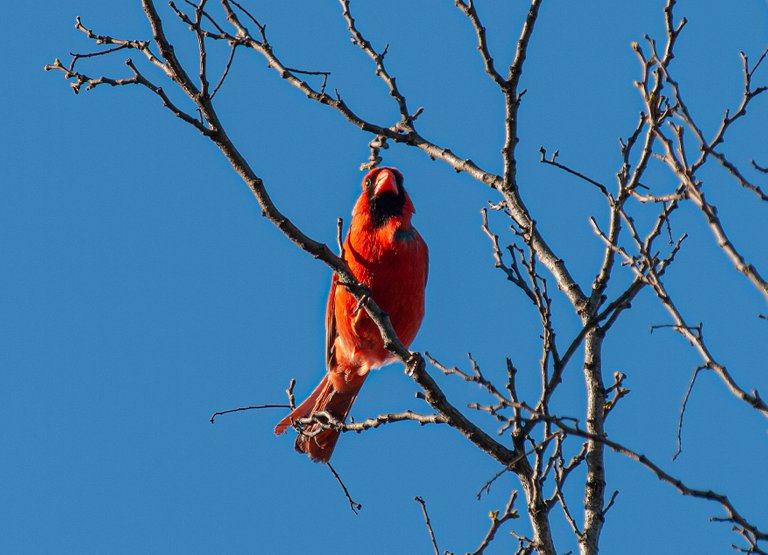 Cardinals are fairly common here but they are another one that is difficult to get a nice clear shot of. They must have taken pointers from the blue jays on how to fly away right when you focus on them.
That's all for now, thanks for looking :-)
---
---