Drunken Cockles With Spicy Fermented Fish Sauce 🇹🇭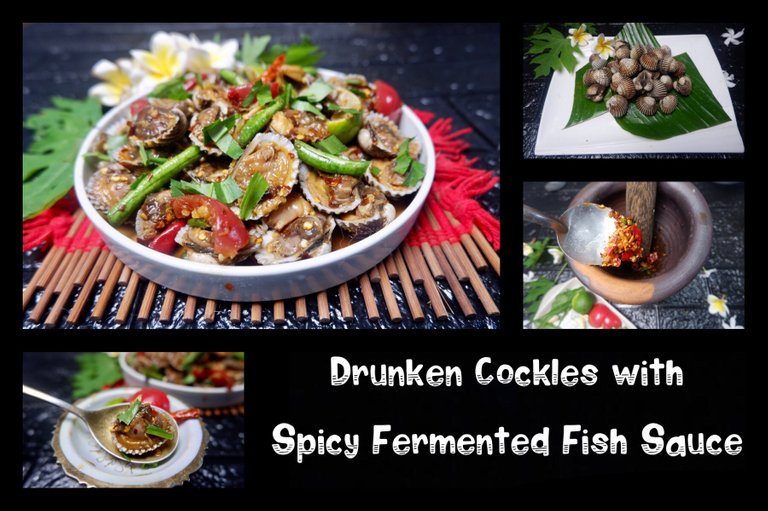 Sa Wad Dee Ka 🙏 Hive community ^^
Today I went to the beach for walking my dog and also visit the seafood market as usual and surprising to get the huge Cockles from local freshly caught and normally the huge size Cockles are rare to find in the markets. 😀
Cockles are sometimes called blood clams because the liquid that seem as raw blood which there are contained high level in iron and perfect diet for people with anemia. The cockles can taste really good when prepared with local spices and herbs.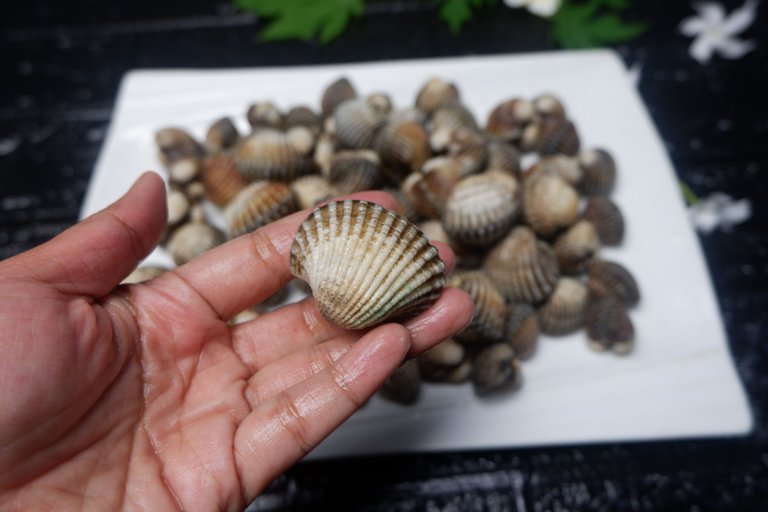 🇹🇭 So today I would like to share with you how to make one of my favorite cockles dish, "Drunken Cockles With Spicy Fermented Fish Sauce". The cockles lives on muddy and sandy seashore so the most difficult part of this recipe for me was washing and try to half shell the cockles. 😄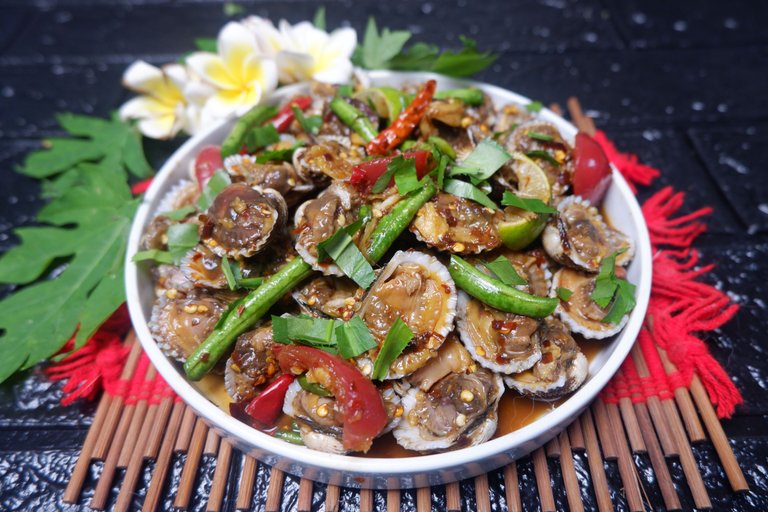 I like the old way of quick blanched and mixing them with various type of chili, lime, fermented fish sauce and veggies by using clay mortar which I also preferred serving these cockles on a half shell and blanched them for 20 seconds will leaves the slightly blood and it's the best way to get the flavorful taste of the cockles.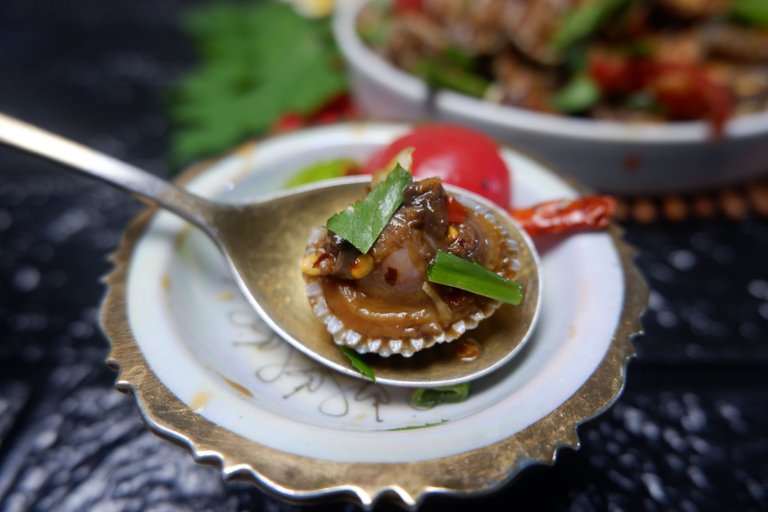 Recipe How To Make The Drunken Cockle with Spicy Fermented Fish Sauce!
1 Kg Cockles
1 Lime
1 Tablespoon Fish Sauce
1 Tablespoon Fermented Fish Sauce
1 Tablespoon Pickle Garlic Sauce
2 Tablespoon Lime Juice
1 Tablespoon Palm Sugar
2 Tablespoon Garlic
3 Tablespoon Mixed Chili
1 Long Green Bean
1 Srida Pink Egg Tomato
1 Tablespoon culantro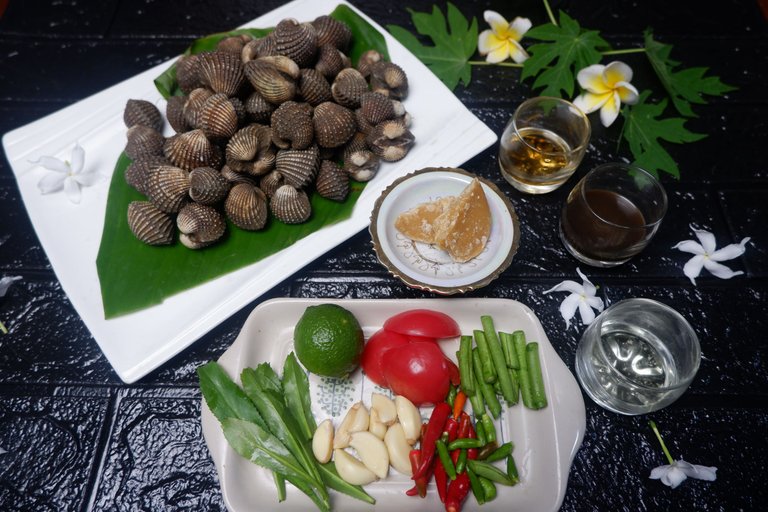 Instructions to Following!
Prepare by rinsing with running water and soak them then scrubbing with a hard scrubber and use a hard toothbrush to clean the shell. Drop the spoonful of salt to soak the cleaned cockles for 30 minutes and rinse them off again.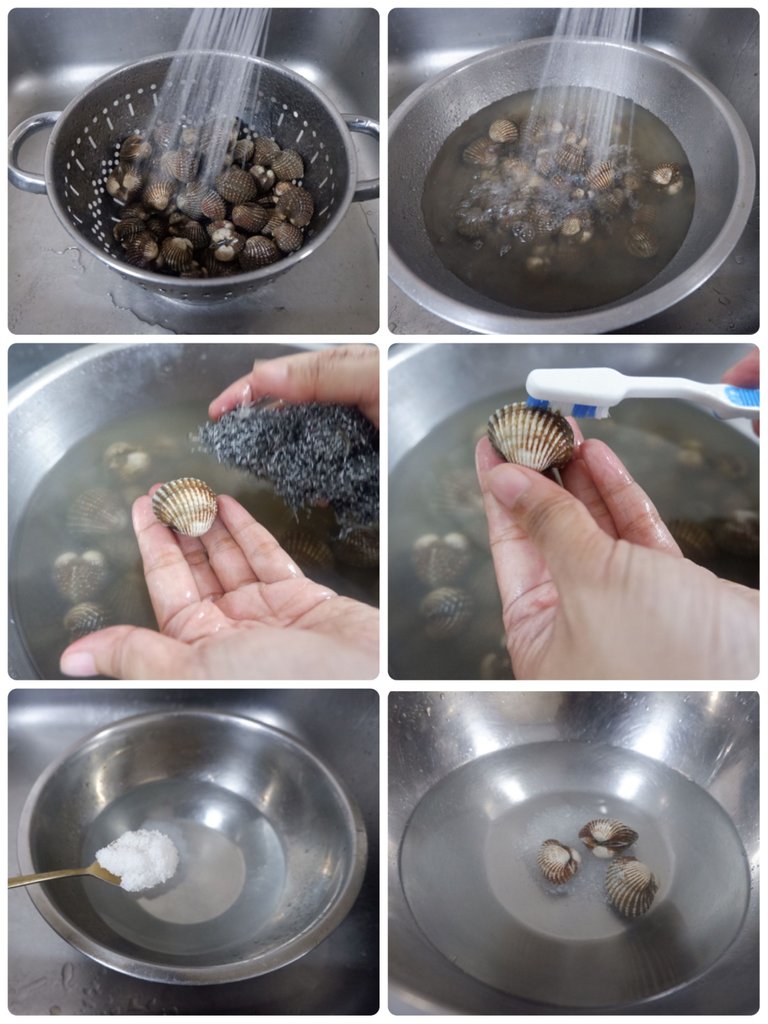 Here the Cleaned Cockles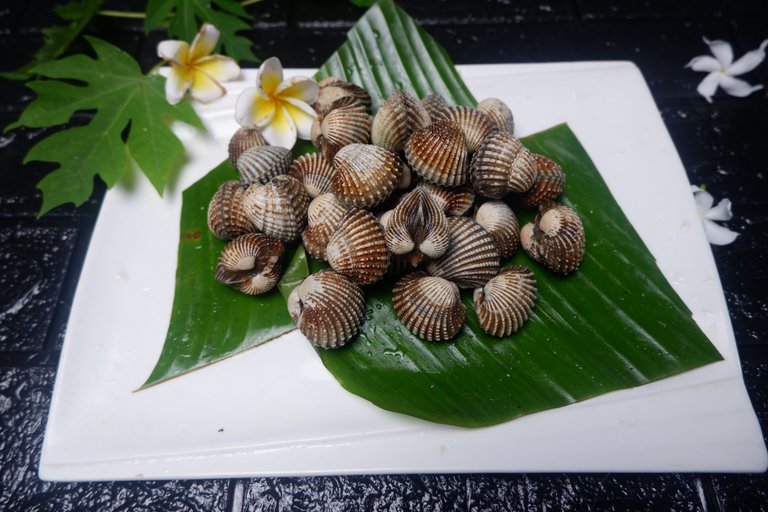 Boiled the water and blanching for 20 seconds and open them by cockles open pincer and take half shell off.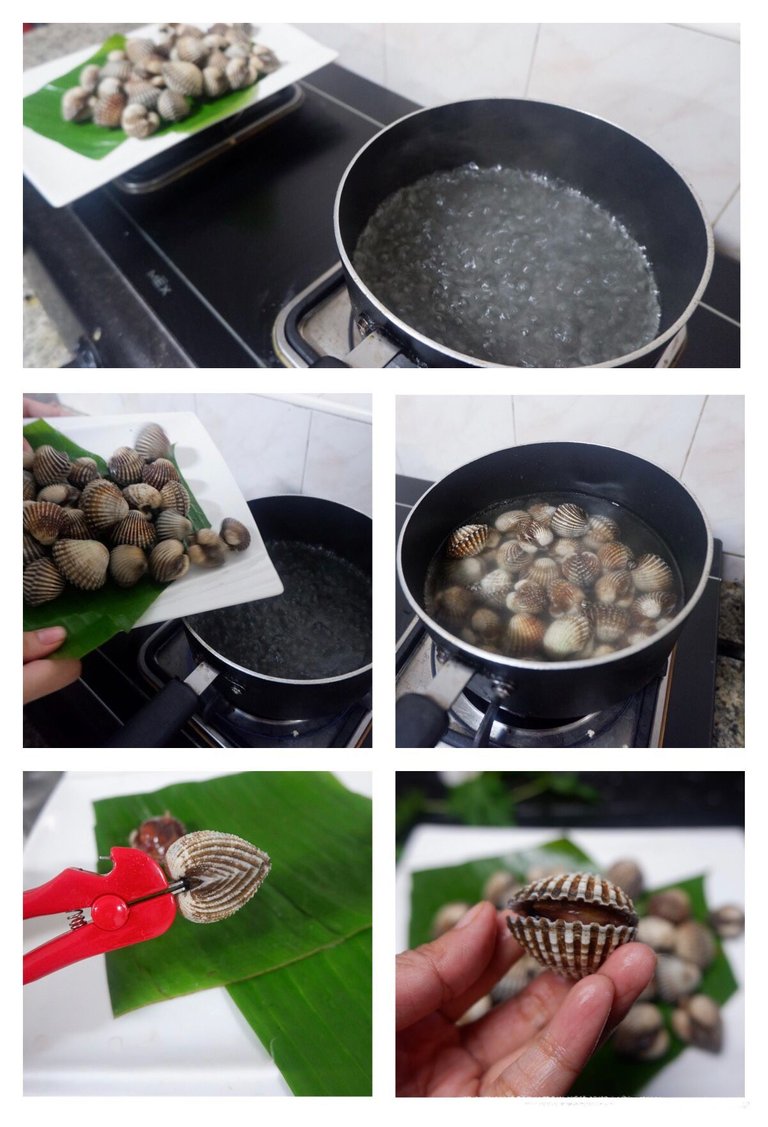 The cockles on the half shell is ready!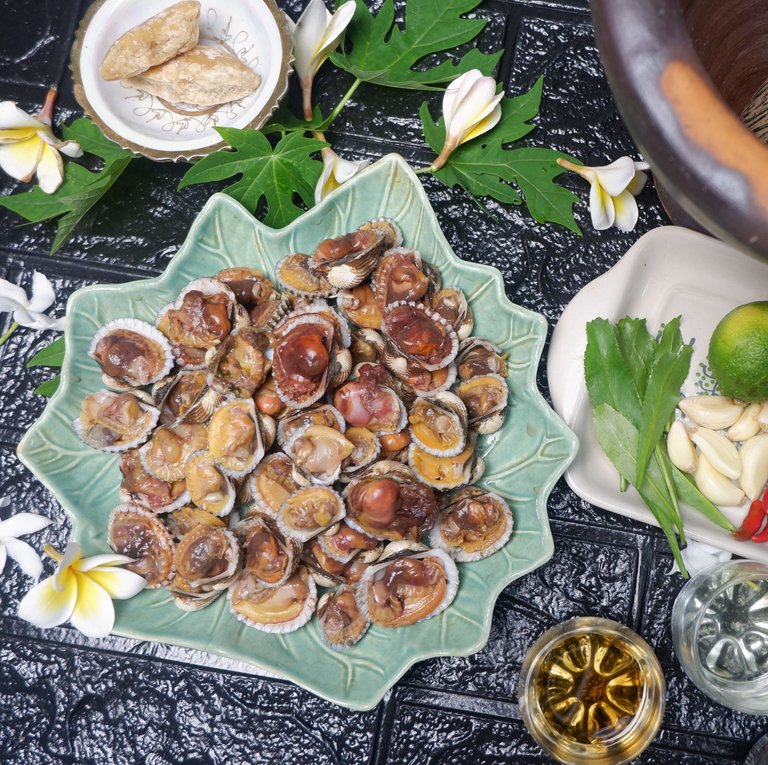 Drop garlic, all chili, plum sugar, all sauce, all veggie then pounding for each step. Then drop the cockles and mixing them by the ladle and put them to the served dish and garnish with the culantro.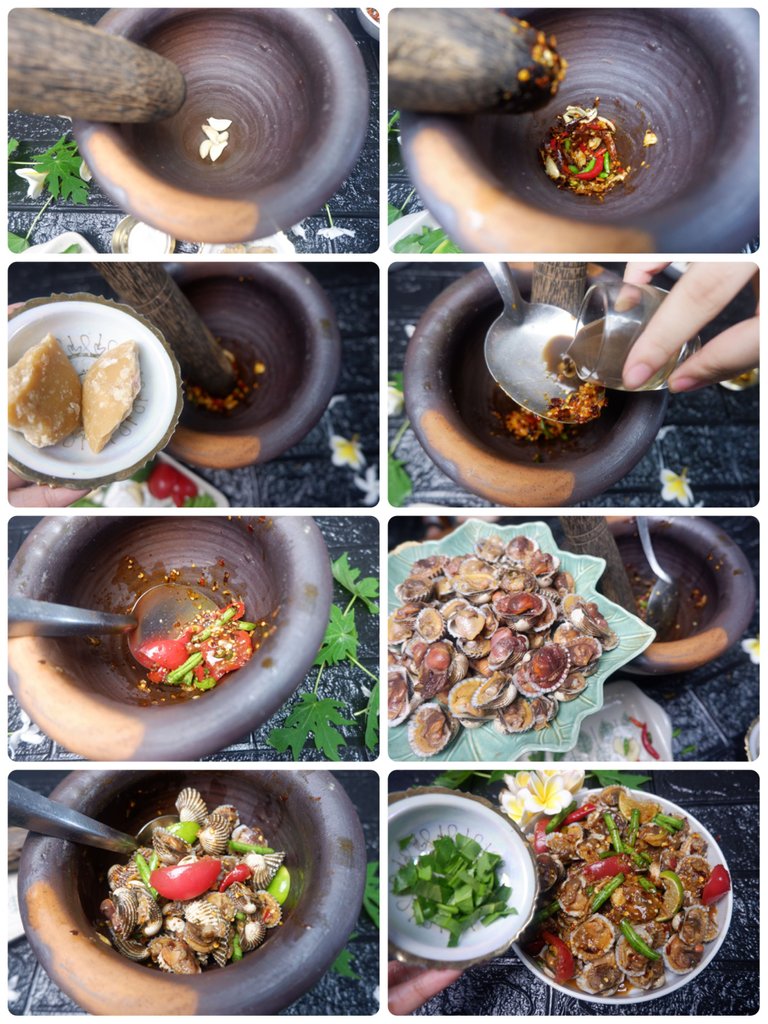 You can enjoy this dish as an appetizer dish or enjoy it on their own as the main dish.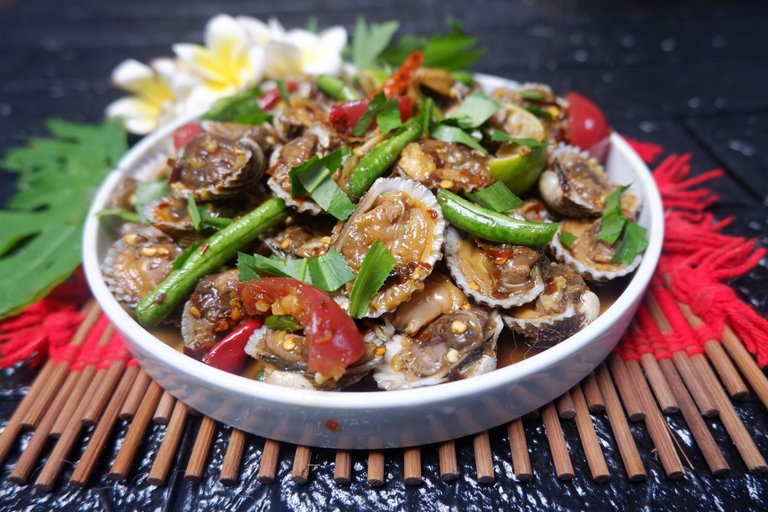 Let's Eat!
It's definitely a different style of food and some of you guys are familiar but some not. 😊 I wish above all things that you guys enjoyed my recipe and wishing you a great day ahead! 😄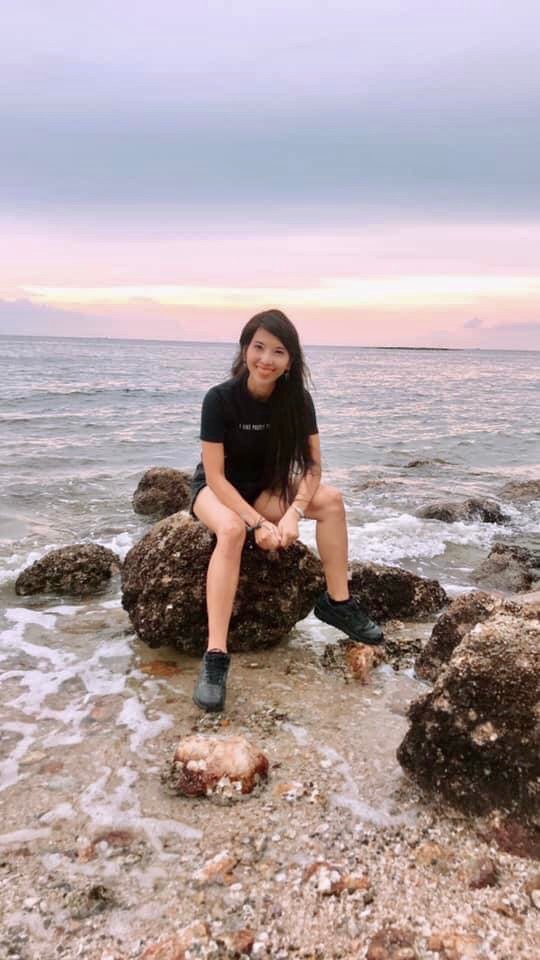 ---
---