Never Trick Or Treat 👻 The Blue Moose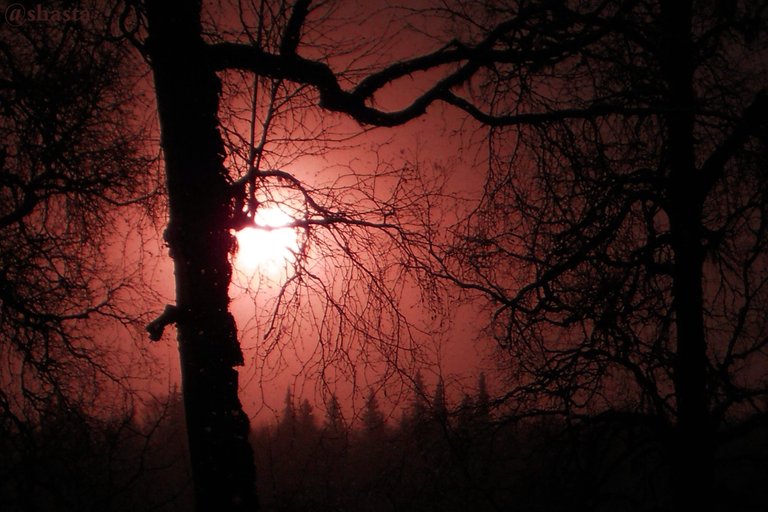 Never trick or treat the blue moose is how the legend goes!
It was late in the day and the fog was blood red, there was a eerie dark foreboding in the forest, the smell was off also, it was more metallic than earthy. Creeping along a trail that kept forking off in many directions I was not sure which path to take! I let my direction be guided by a unseen force. This isn't always the right choice but it was the one being made to find this elusive creature. This rare blue moose.
After some time wandering in the boonies I heard something, something so bone chilling I was shaking from head to foot! There he was, he really was blue, a dark strange blue hue, snorting and stomping he was ready to charge!
He was chasing me down and almost about to run me into the ground when I remember a special word that must be used!
Abracadabra!
It worked! It froze him in his tracks!
And there he stands to this day waiting for the other magic word to be spoken to release him from his frozen stance!
What is that magic word you ask?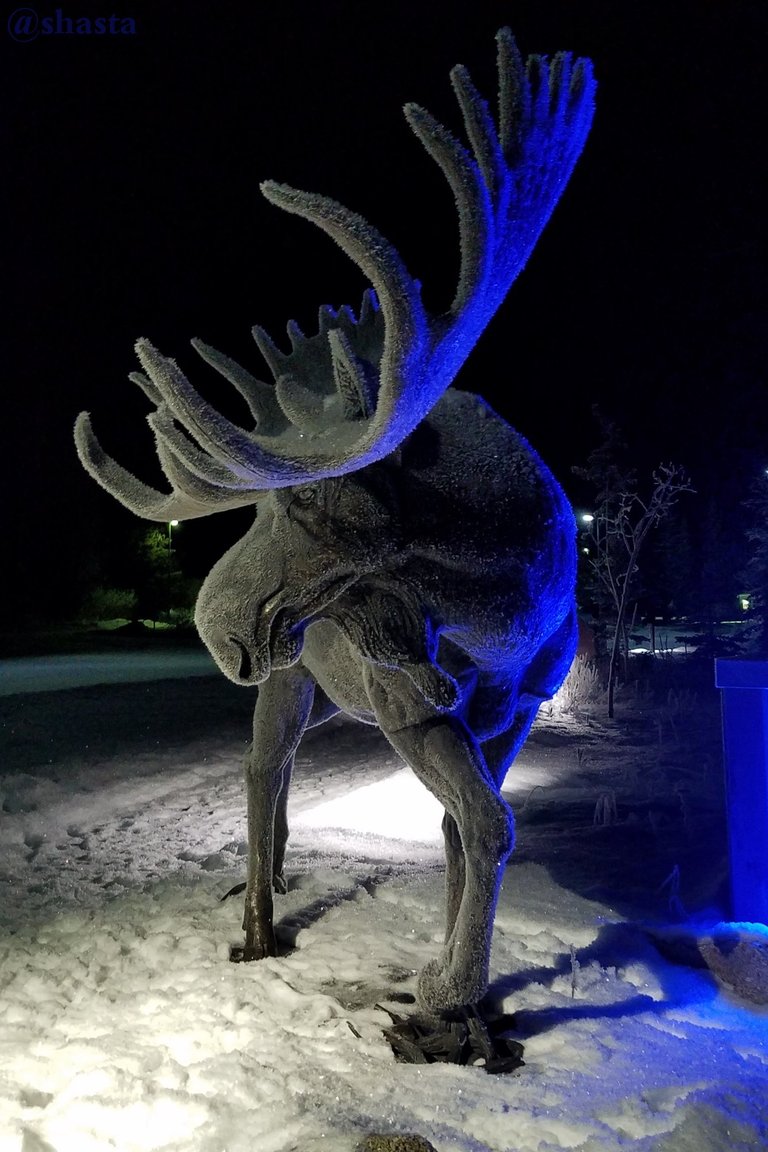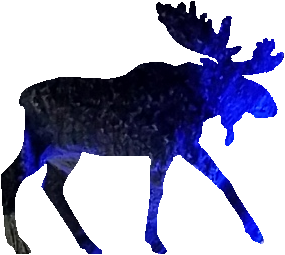 © Photos and words by @shasta
Oct 28th 2022 8:04 PM O'rock Alaska

---
---