Milestone achieved: 5000 Leo Power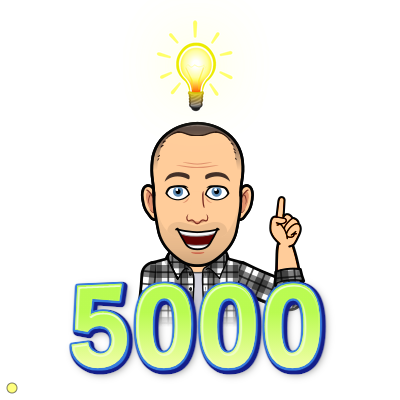 I was already close and then I added another 500 or so
As you can see, I've got 5000 delegated out. These are leases via LeoFi. The percentage on those seems pretty good. I'm going to keep trying to add Leo Power, and maybe I'll eventually keep some for myself. It's easier to let other people vote with it and just earn some Leo for the delegation. I like easy.
I'm dumb for not buying more Leo
There are just so many things I want to spend my funds on, and Leo's only one of them. There's Cub, Splinterlands, Hive, Bitcoin, and a bunch of other things I want to use my funds for. I have also been taking some money out here and there for living expenses. That's necessary from time to time if you're trying to get by without a traditional job, temporarily or otherwise.
Whether or not I return to the traditional workforce certainly depends on how the markets go. If Hive blows up like we all think it will someday, I'll be in a much better place. Adding a lot more value every day. When Leo blows up, I'll also be adding more value every day. I do expect things to get even more exciting in the future, but I would not bet on it, either. We'll see.
Posted Using LeoFinance Beta
---
---