Creative Sunday, Netting of mine House Windows
Good-day, I hope you have had a wonderful sleep, I couldn't say so of mine self thou, mosquito has been a nuisance to me and mine family of recent, I had to treat mine baby of malaria last week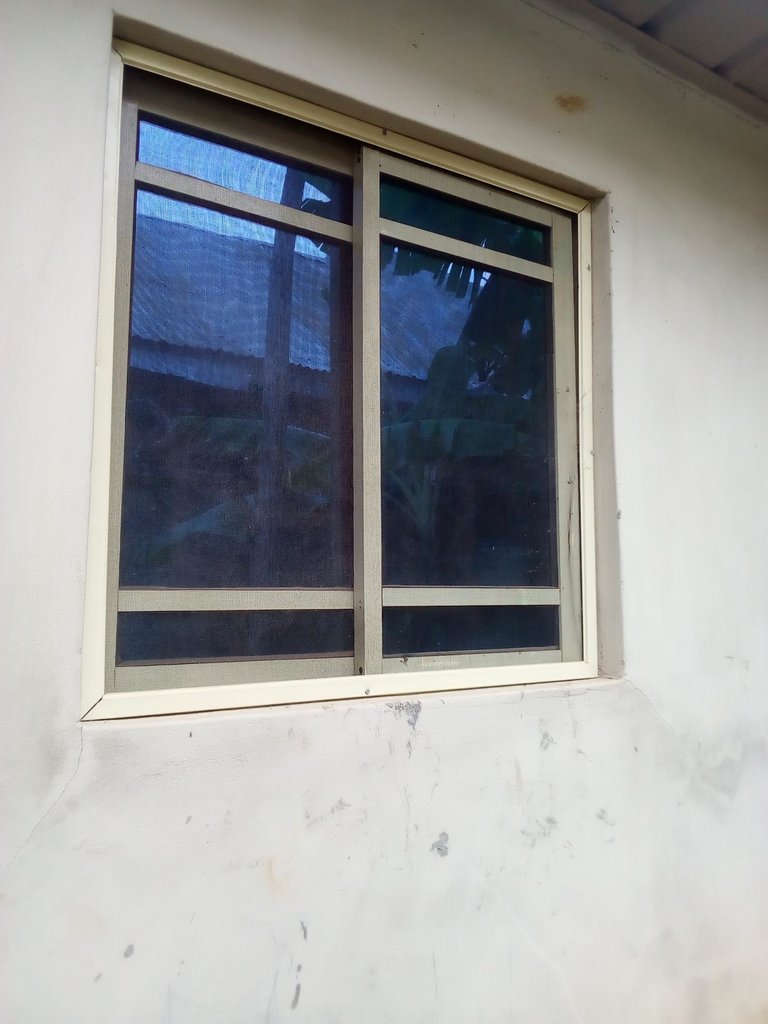 I have tried mine hands on a lot of things alot of things to curb their menace, name it from Mosquito-coils to indoor insect fogger or indoor insect spray but it only curb them for few days and we are back to it again. So yesterday on my way back from work I noticed that the bet attached to our windows has teared in quite a few places, I could note that that was their source entry into house.
Today been weekend I brought out one of the unused Mosquito-net from the store with other materials listed below work done and finally get my house rid of Mosquitoes.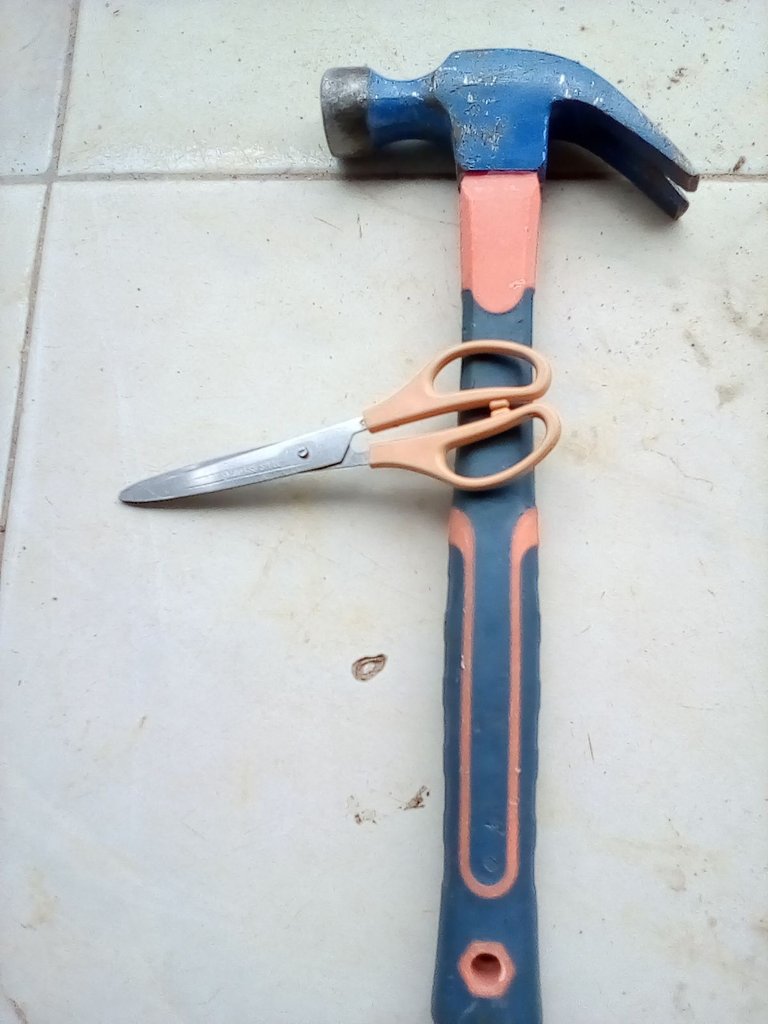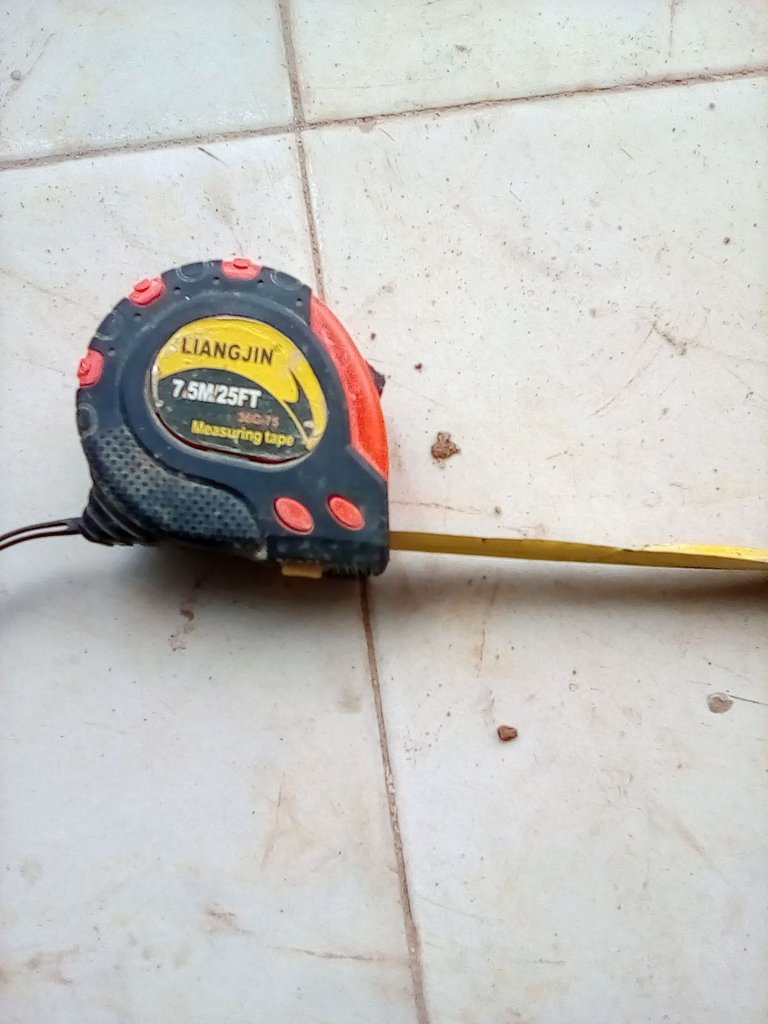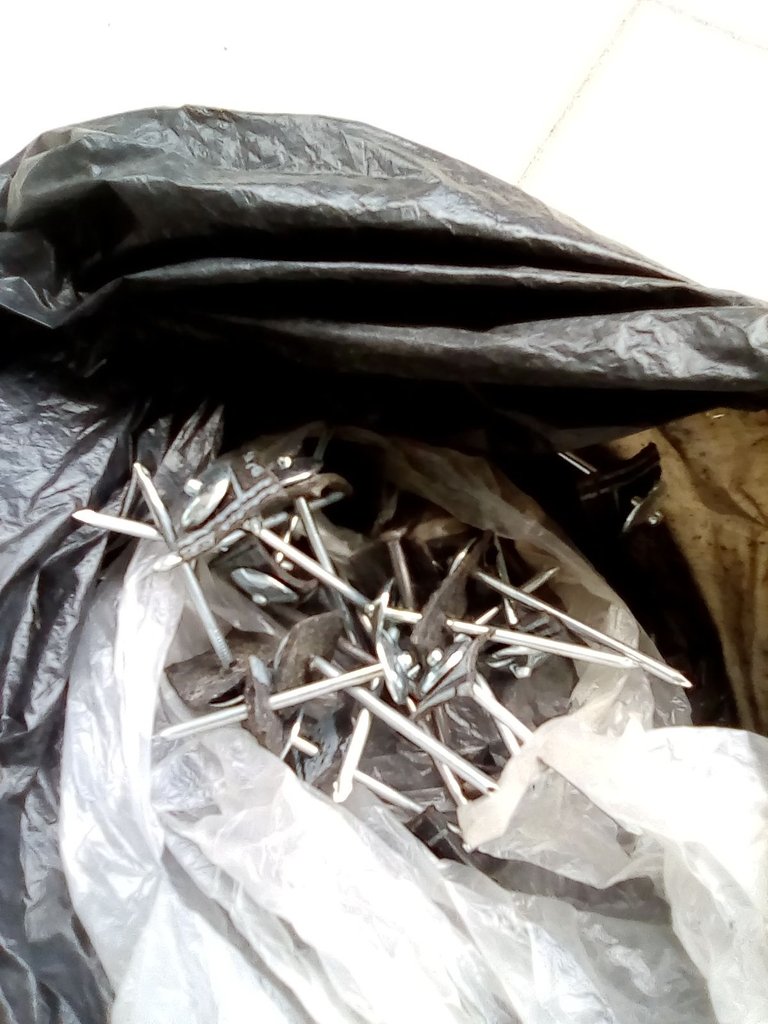 - mosquito net
- scissors
- measuring tape
- 3-inches nails
- hammar
- a stool among other things...
With what the materials I need at hand I started by cutting the Mosquito-net into the right shape for each of the window with thee use of a Measuring Tape to get it's length and breadth.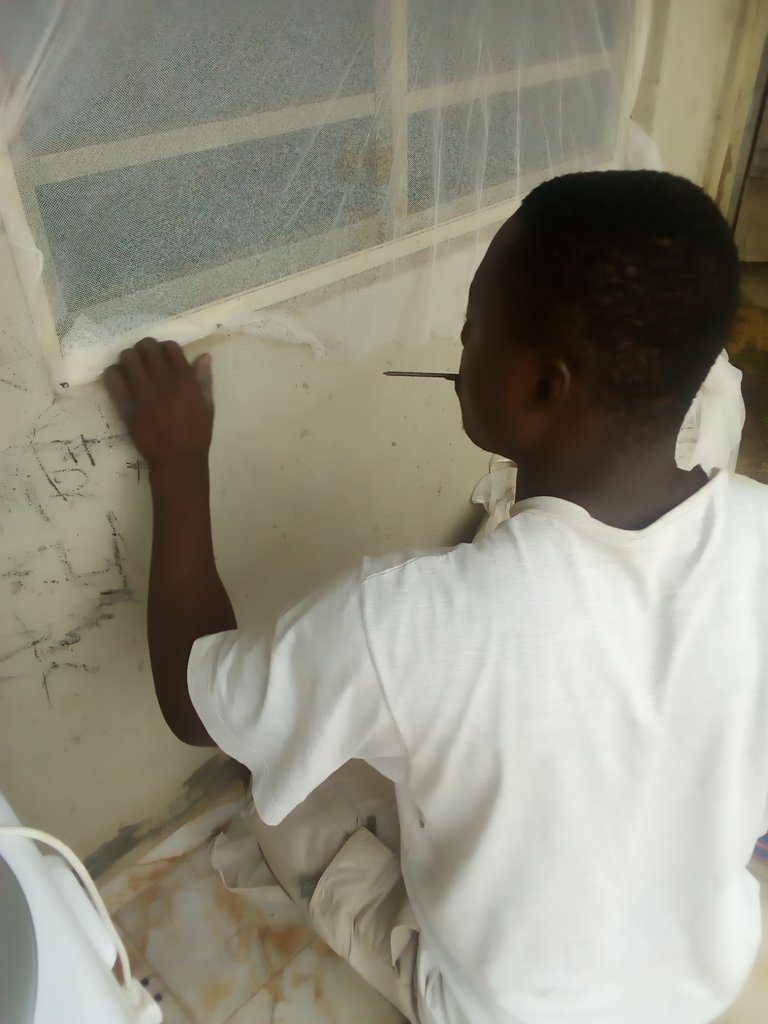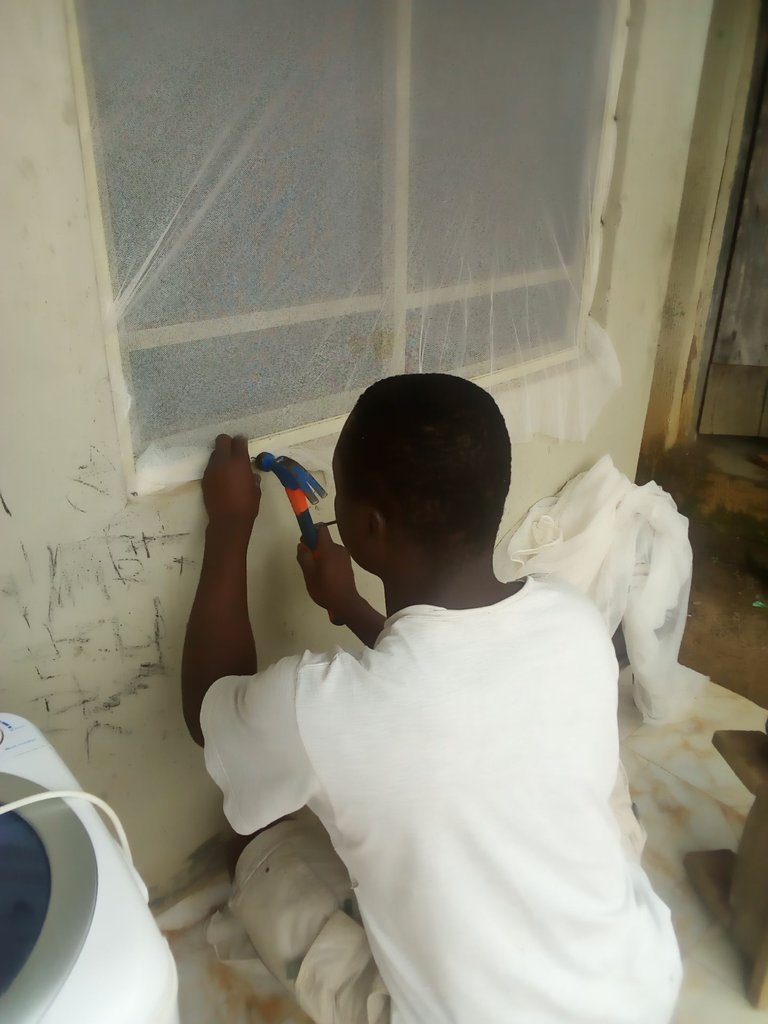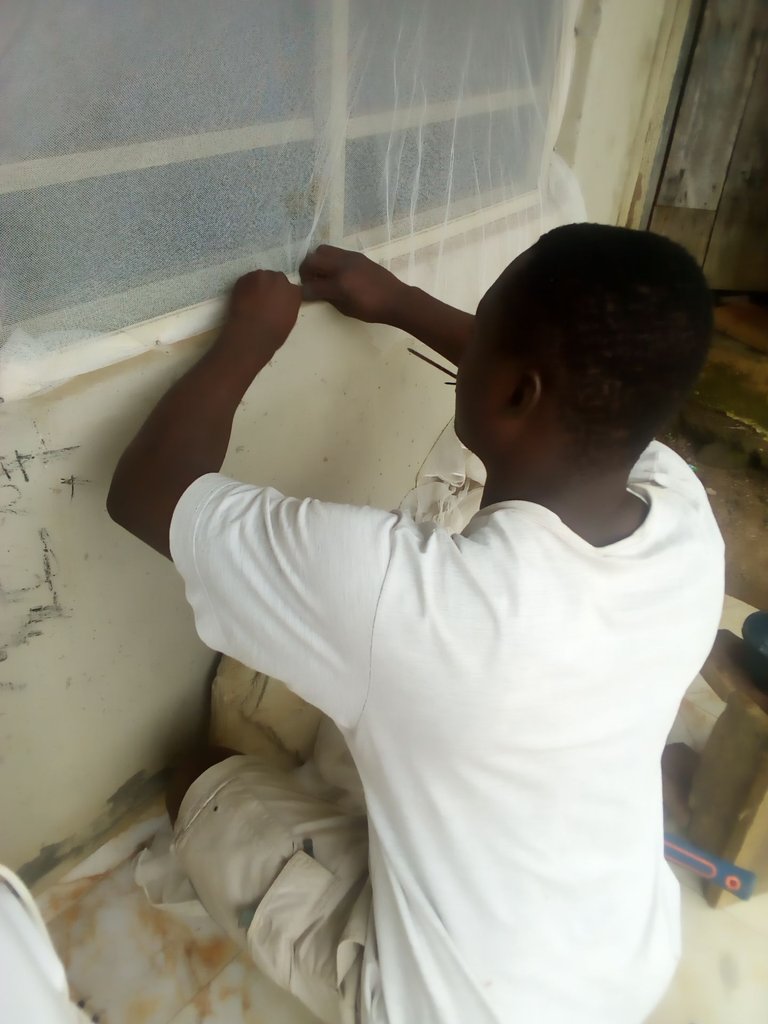 After this I began with Sitting-room window** setting the net at the top-most edge and using the hammar with nail to knock-it in firmly, this I did round about the two 4ft by 4ft window the Sitting-room has.
Then the Bedroom window is 4ft by 4ft in size also, I placed the net to cover up the whole window and nailed it in,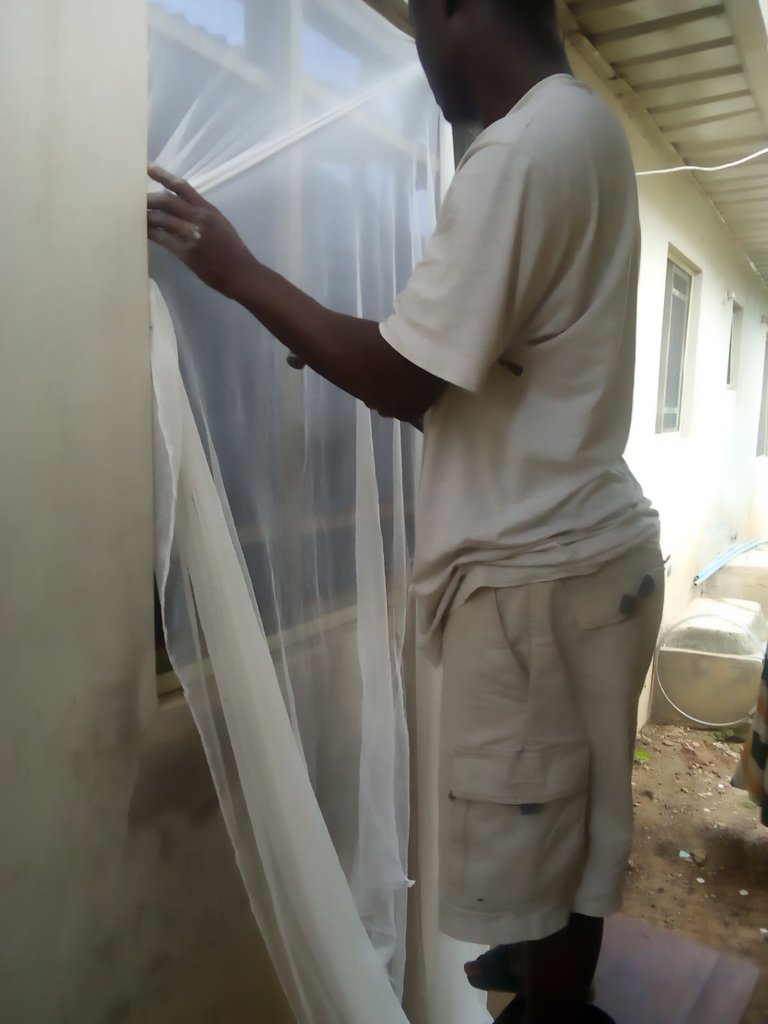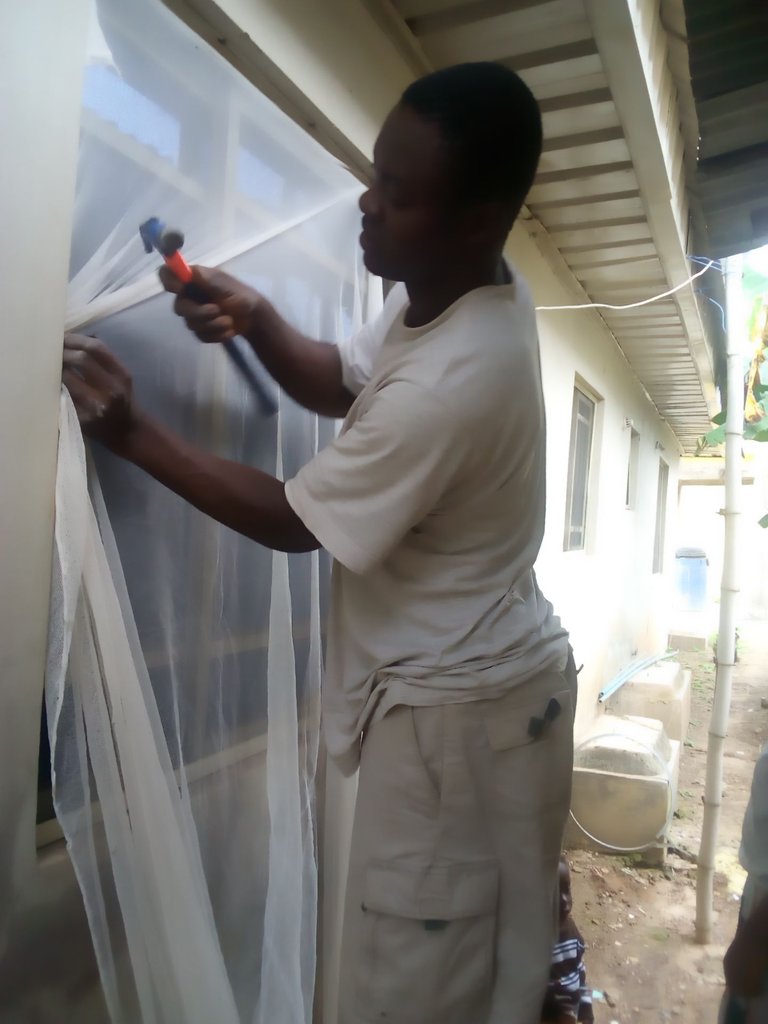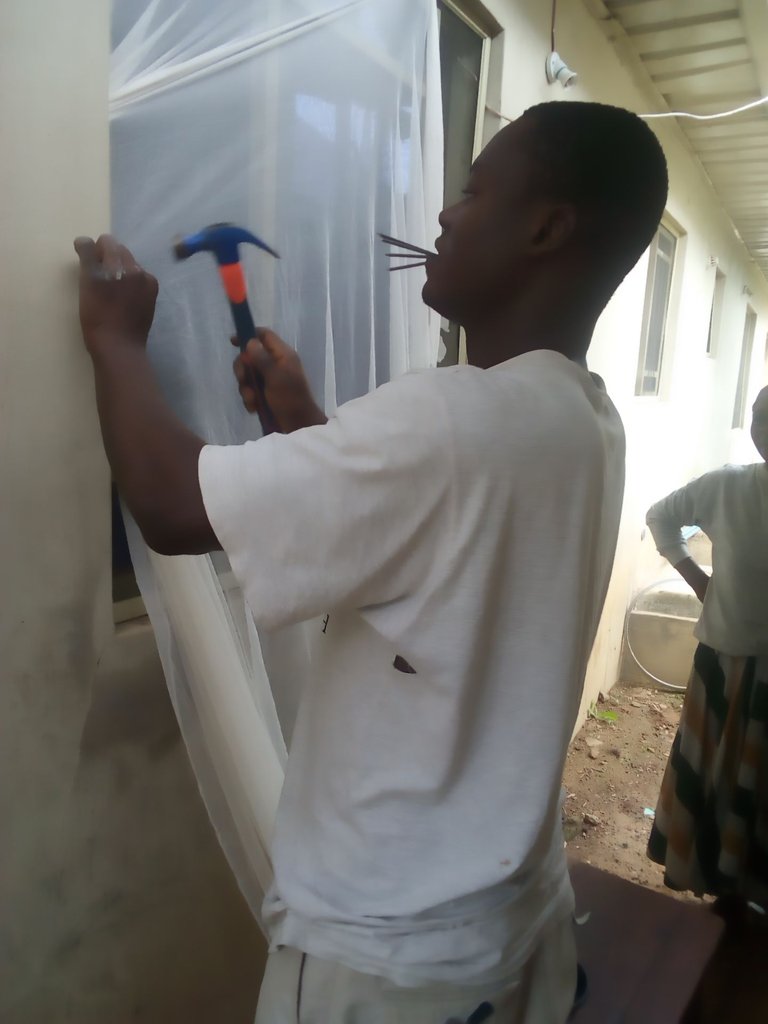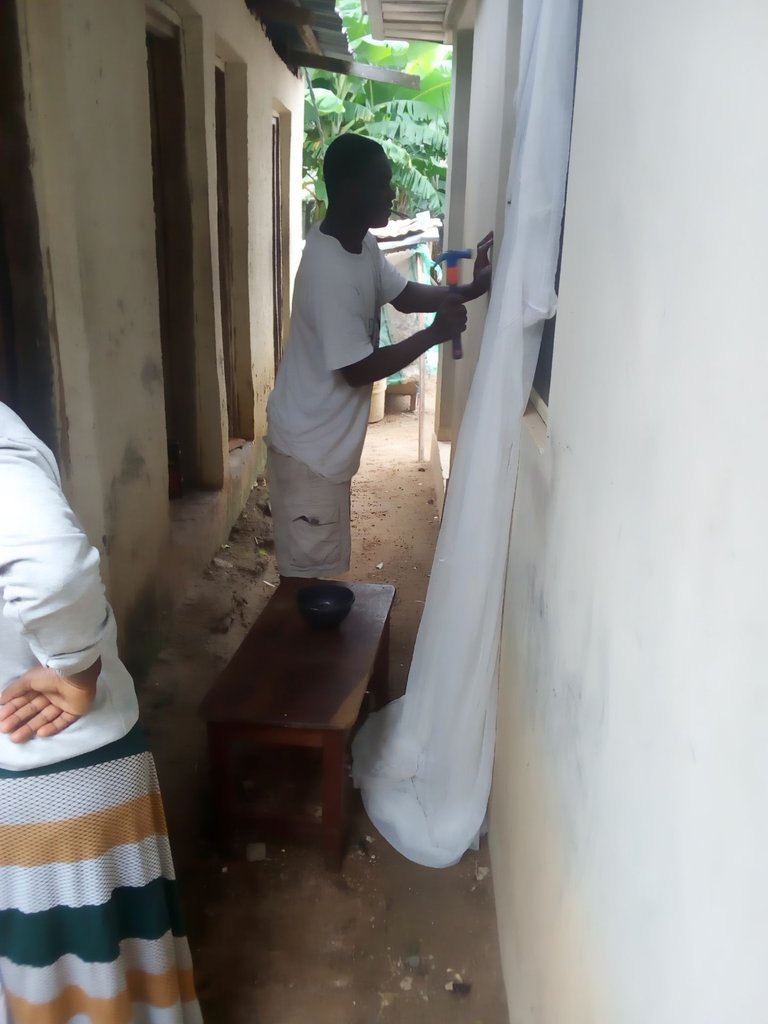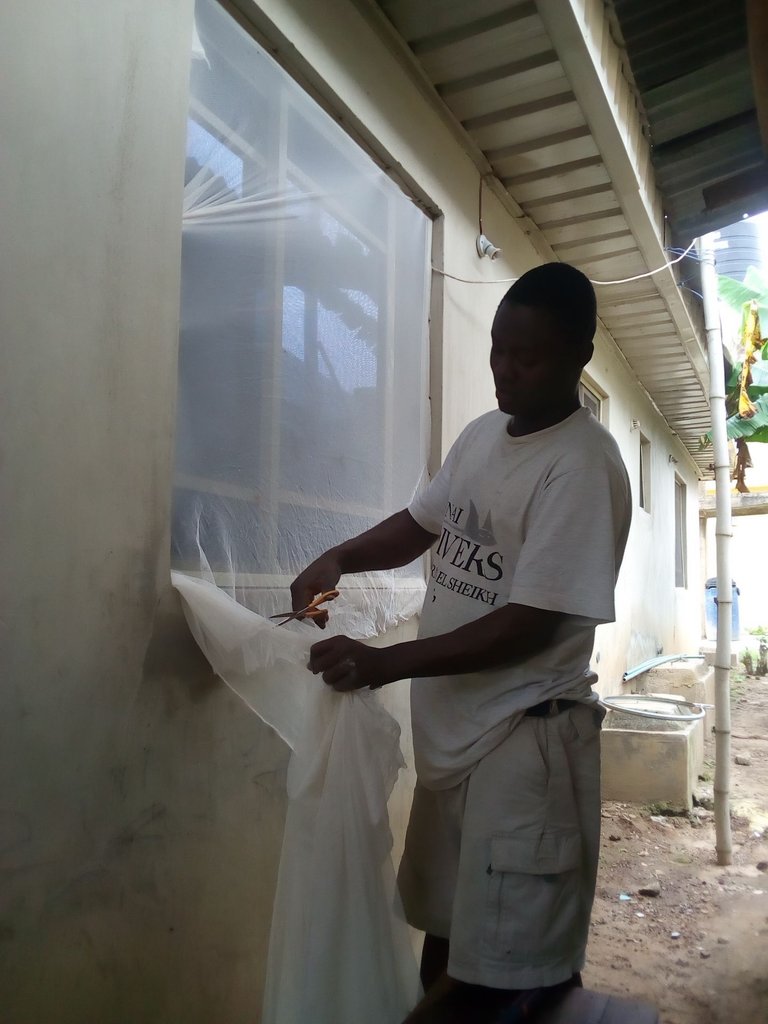 Next in line was the Kitchen window which is 3ft by 3ft in size, I make sure the net is placed evenly on the window frame and held in tightly with a nail.
The Toilet came last, it been the smallest of all 2ft by 2ft, I did it in that order so that the net will go round and also because this would required a smaller net in comparison to the others.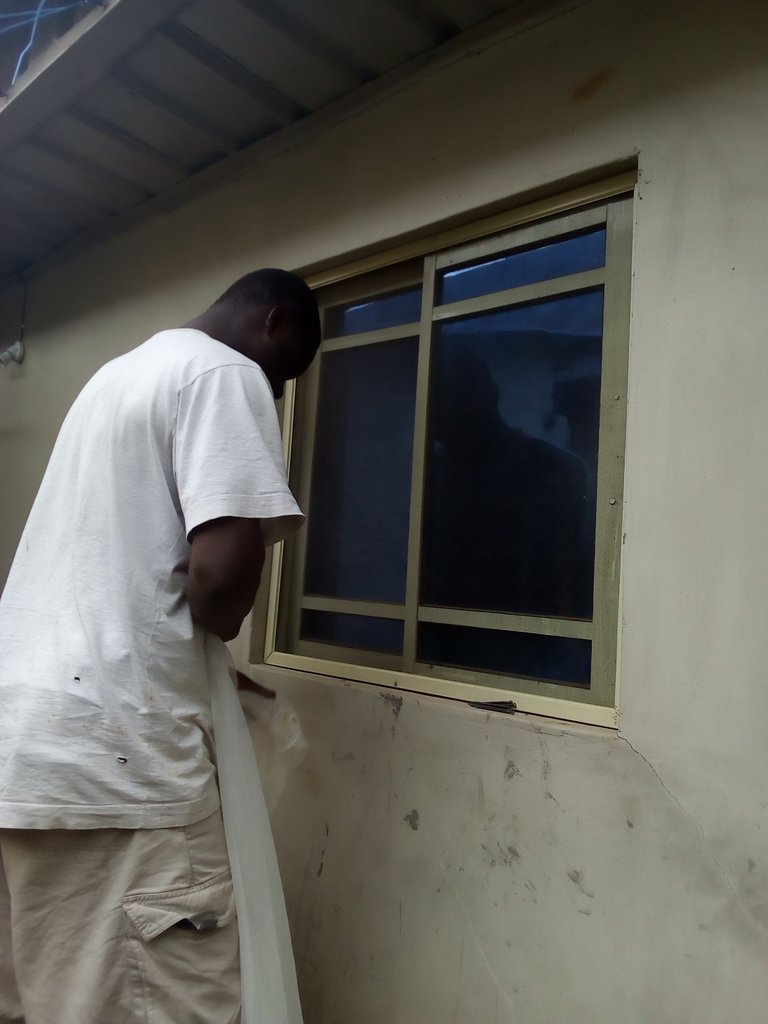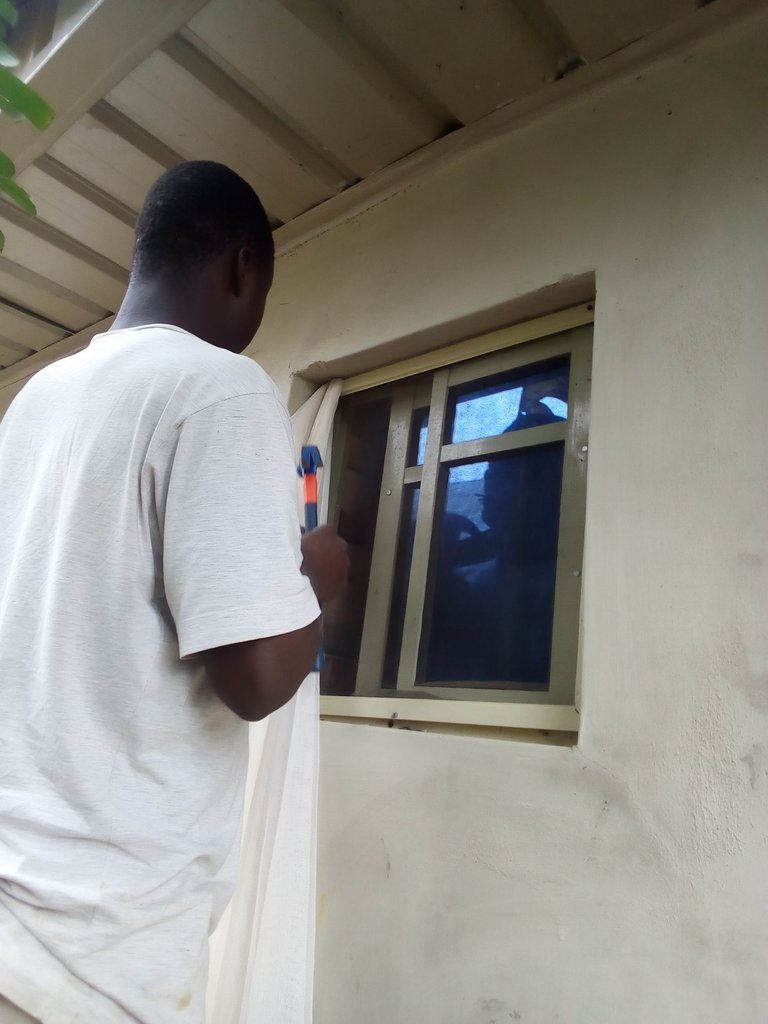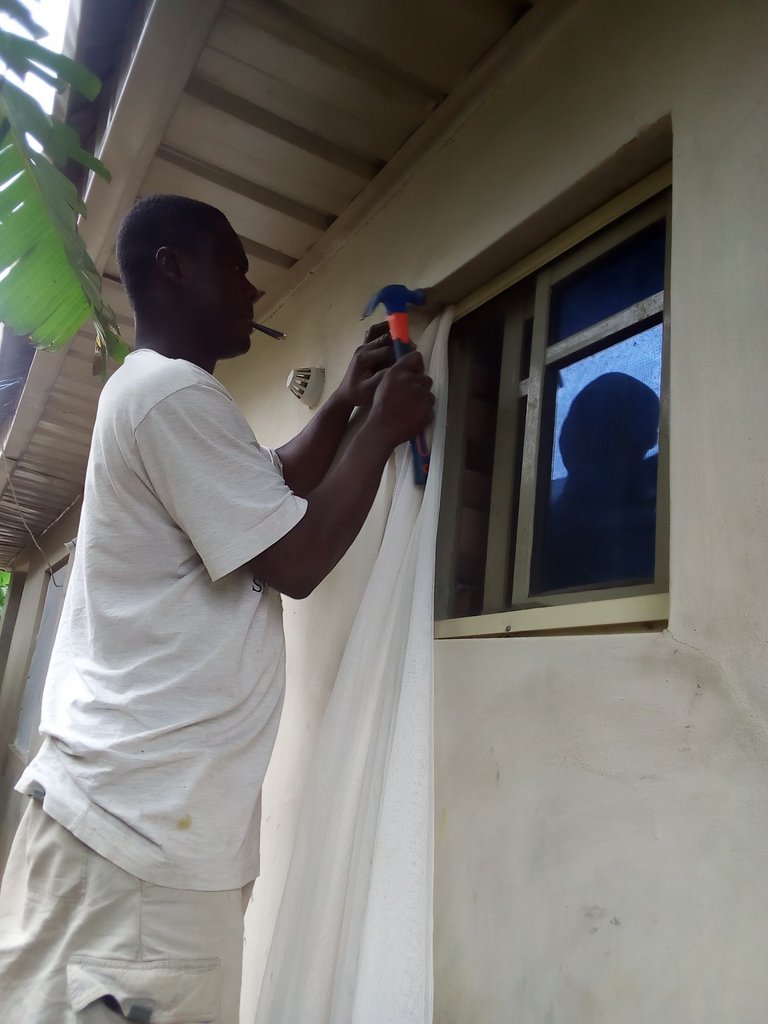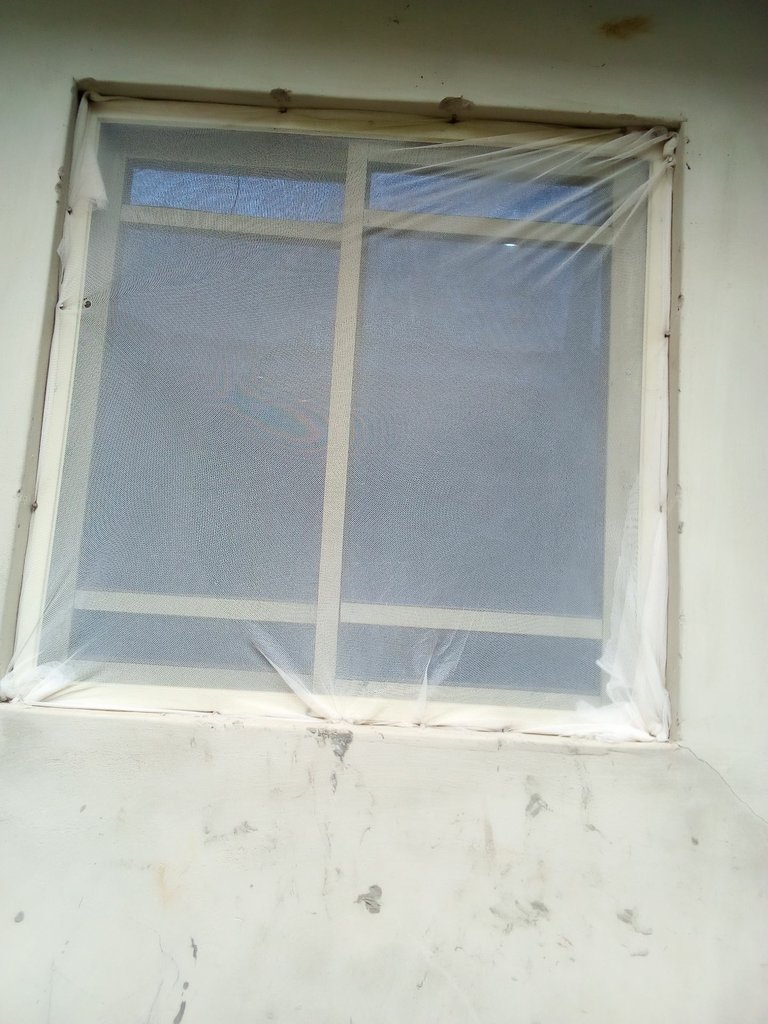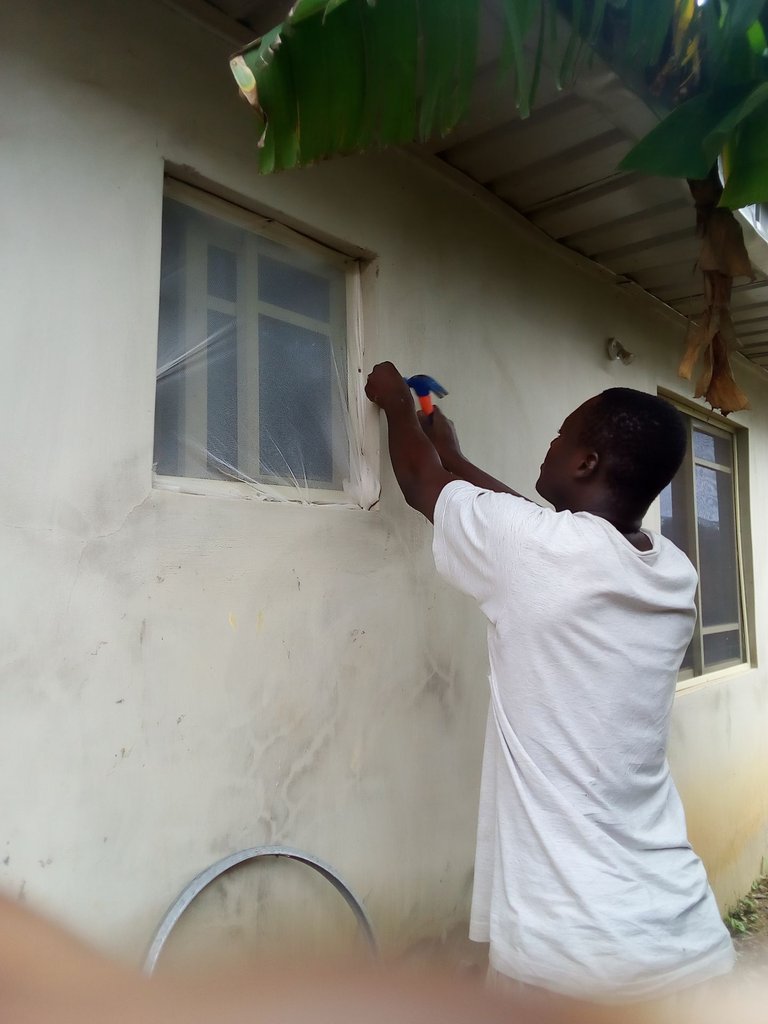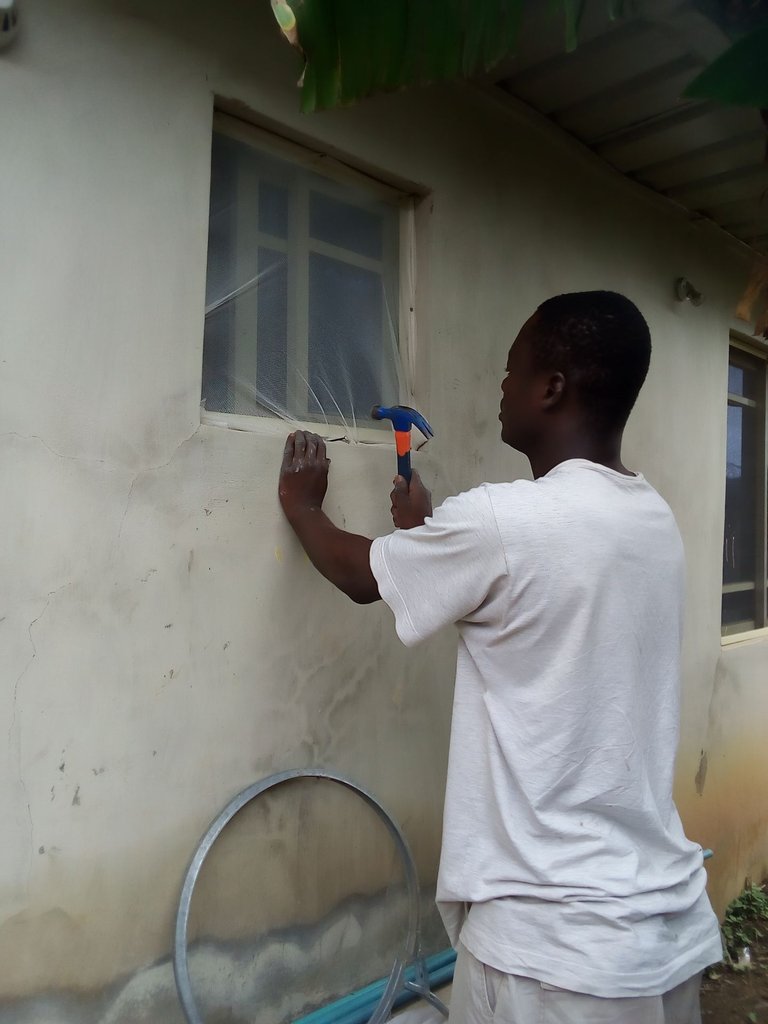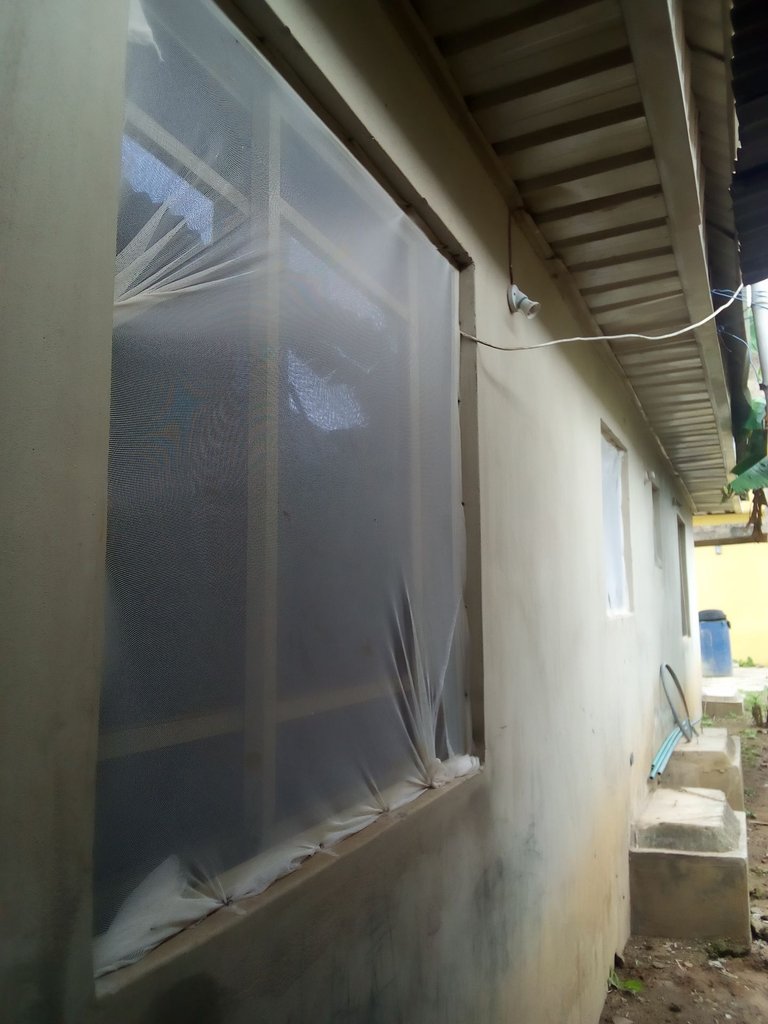 After rounding up the Carpentry work, I cut the grasses around about the house low and flirt it off with herbicide.
After all this, I had a cold shower, eat some fresh fruit and take a little nap.
Thanks.
---
---