Digital drawing // Gabriel the bearer of the message // english spanish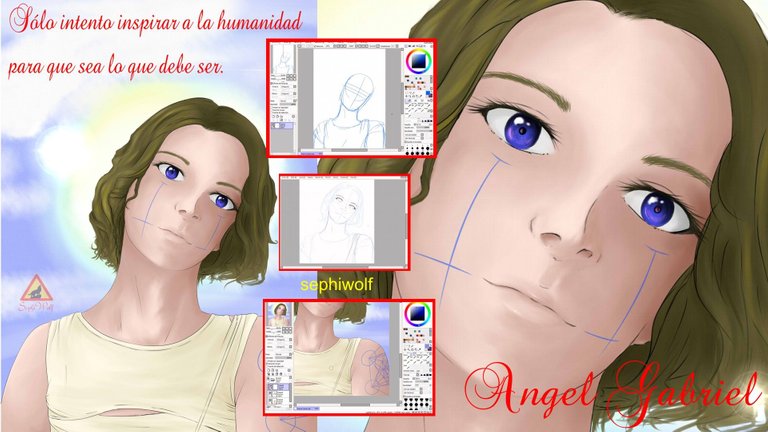 Saludos, mis queridos lectores, siguiendo la temática de los ángeles Hoy les traigo a Gabriel el portador del mensaje, tal vez algunos lo noten, pero siente una gran influencia en el Gabriel de Constantine interpretado por Tilda Swinton, esto se debe a que soy muy fan de su trabajo y creo que esta es la mejor representación de este Ángel sin más que decir les muestro el proceso creativo...
Greetings, my dear readers, following the theme of angels Today I bring you Gabriel the bearer of the message, perhaps some will notice, but he feels a great influence on Gabriel de Constantine played by Tilda Swinton, this is because I am very fan of his work and I think this is the best representation of this Angel without further ado I show you the creative process...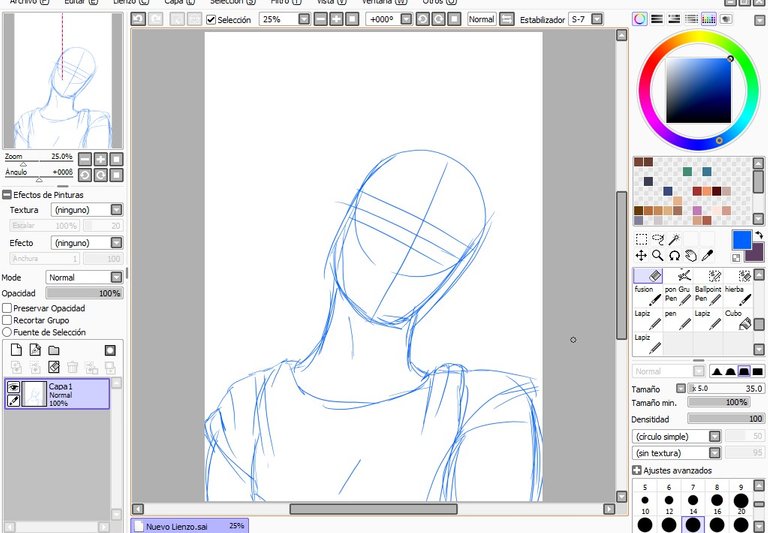 El boceto principal me llevo un rato quería inspirar mi versión en el ya existente, pero sin hacer una copia del mismo, así que fui modificando ciertas cosas, hasta estar conforme con la idea.
The main sketch took me a while, I wanted to inspire my version in the existing one, but without making a copy of it, so I modified certain things, until I was satisfied with the idea.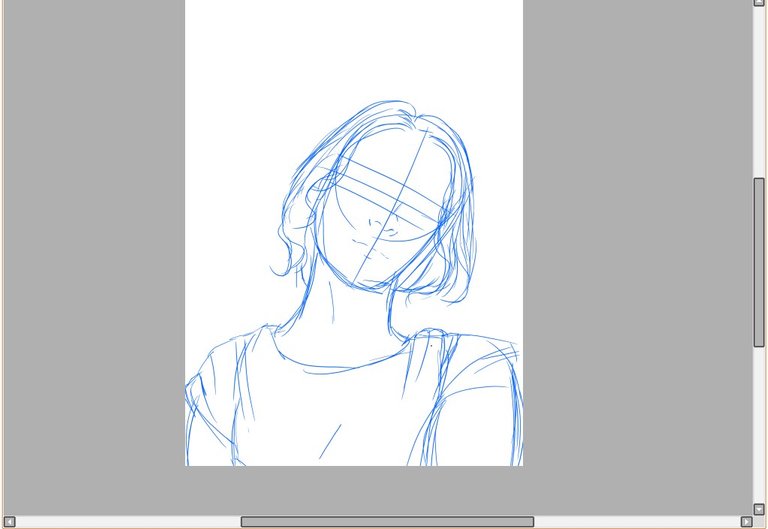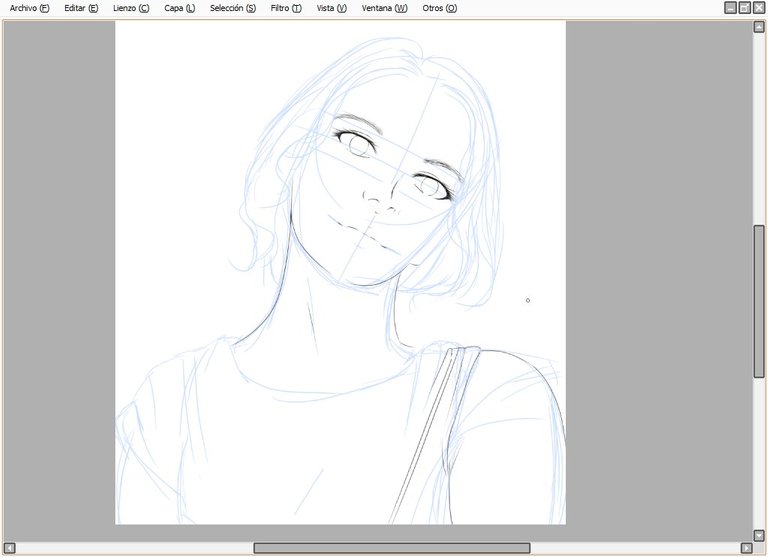 Se puede notar que cambie de idea con respecto a la ropa, había pensado en una simple camisa, pero me decidí por usar el traje original de la película.
You can see that I changed my mind about clothes, I had thought of a simple shirt, but I decided to use the original suit from the movie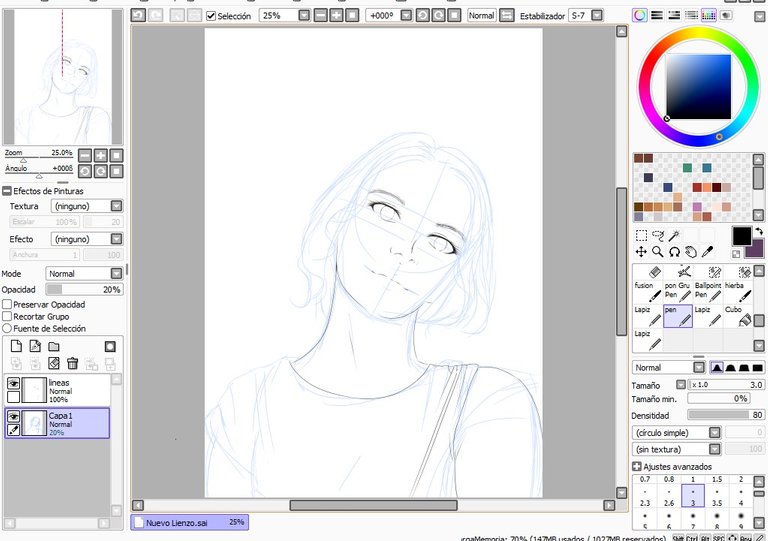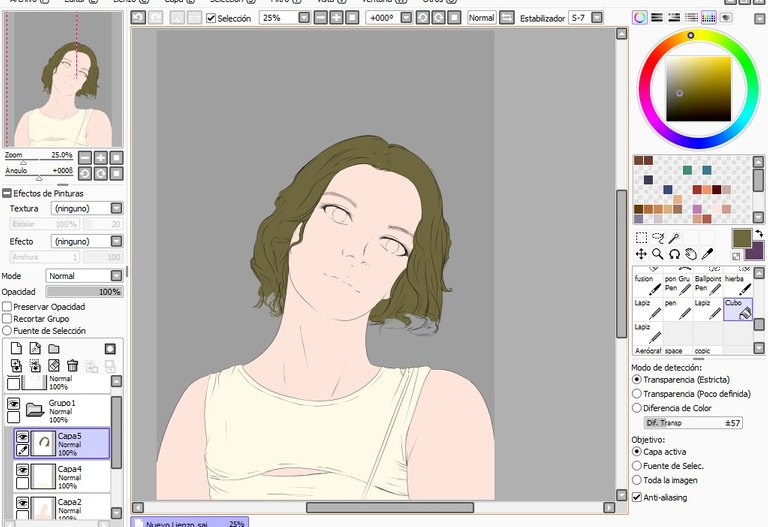 los colores base
the base colors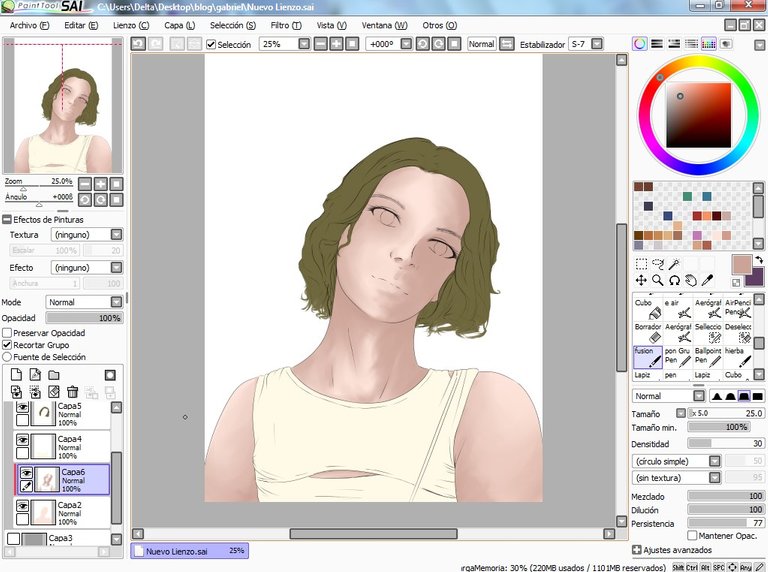 Solo usé dos tonos para la piel y sombra, creo que con otro mas oscuro quedaba mejor pero no quería hacer algo tan cargado
I only used two tones for the skin and shadow, I think that with a darker one it would be better but I didn't want to do something so charged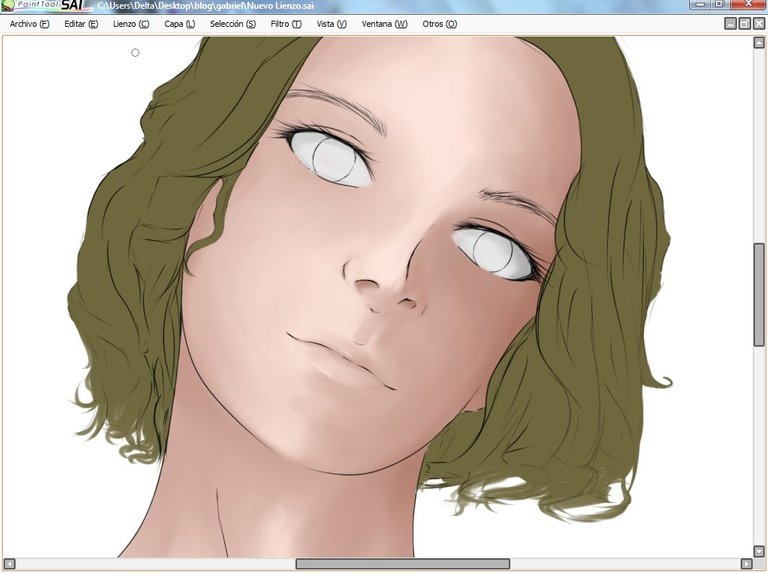 De igual forma en los labios y nariz con los mismos dos tonos de piel.
Similarly on the lips and nose with the same two skin tones.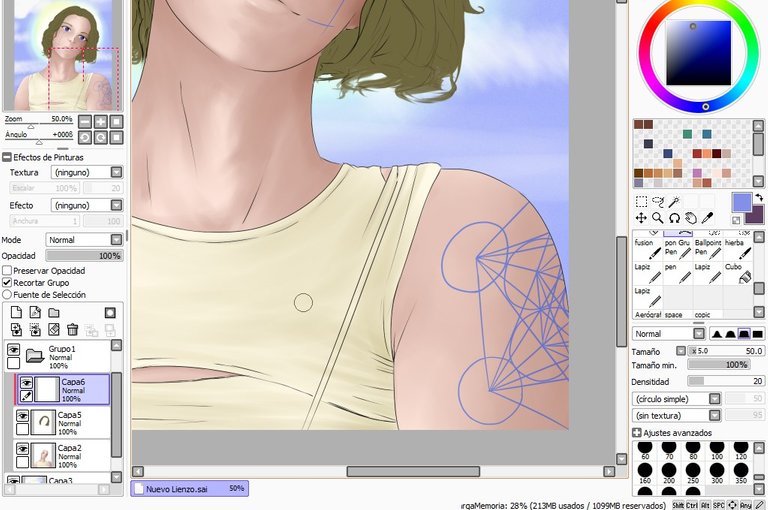 Detalles agregados, El tatuaje del brazo izquierdo es el símbolo de Metatron, para simbolizar que lleva parte de su fuerza
Added details, The tattoo on the left arm is the symbol of Metatron, to symbolize that he carries part of his strength

Los tatuajes de su rostro, ojos omniscientes conoce todas las cosas reales y posibles, y en sus labios la línea simboliza que es el portador del mensaje divino.
The tattoos on his face, omniscient eyes know all real and possible things, and on his lips the line symbolizes that he is the bearer of the divine message.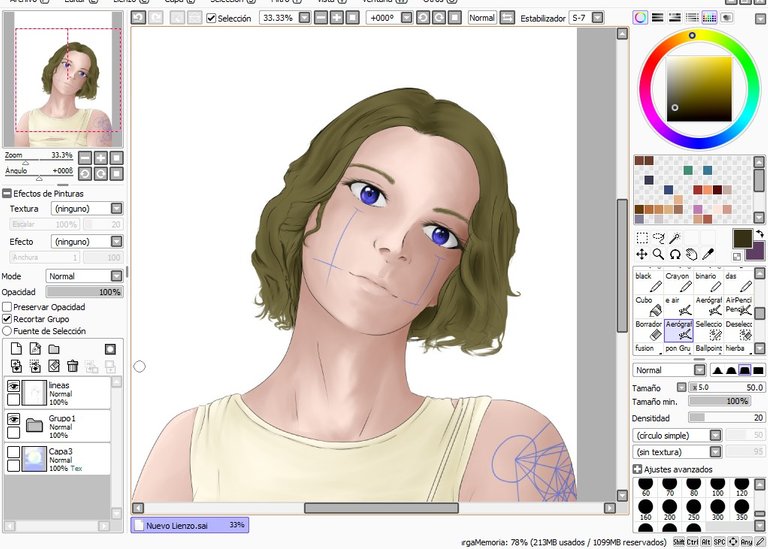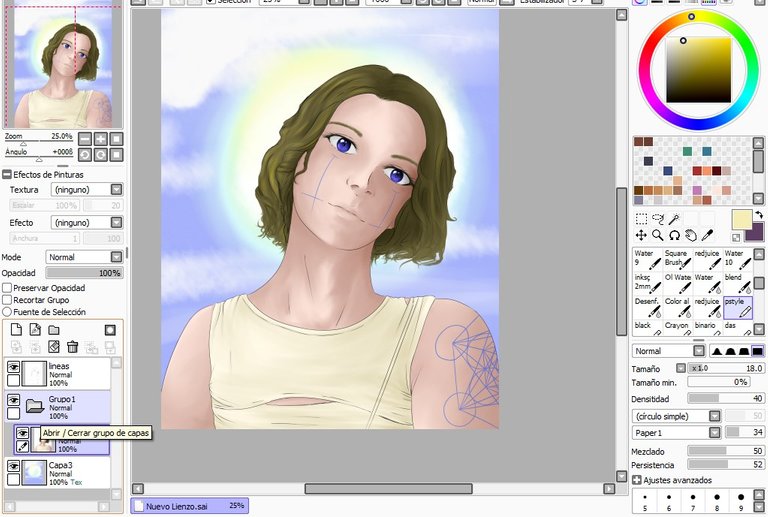 No quise hacer un fondo similar al del otro dibujo así que le agregue uno nuevo y más detalles llegando a este resultado
I did not want to make a background similar to the other drawing so I added a new one and more details arriving at this result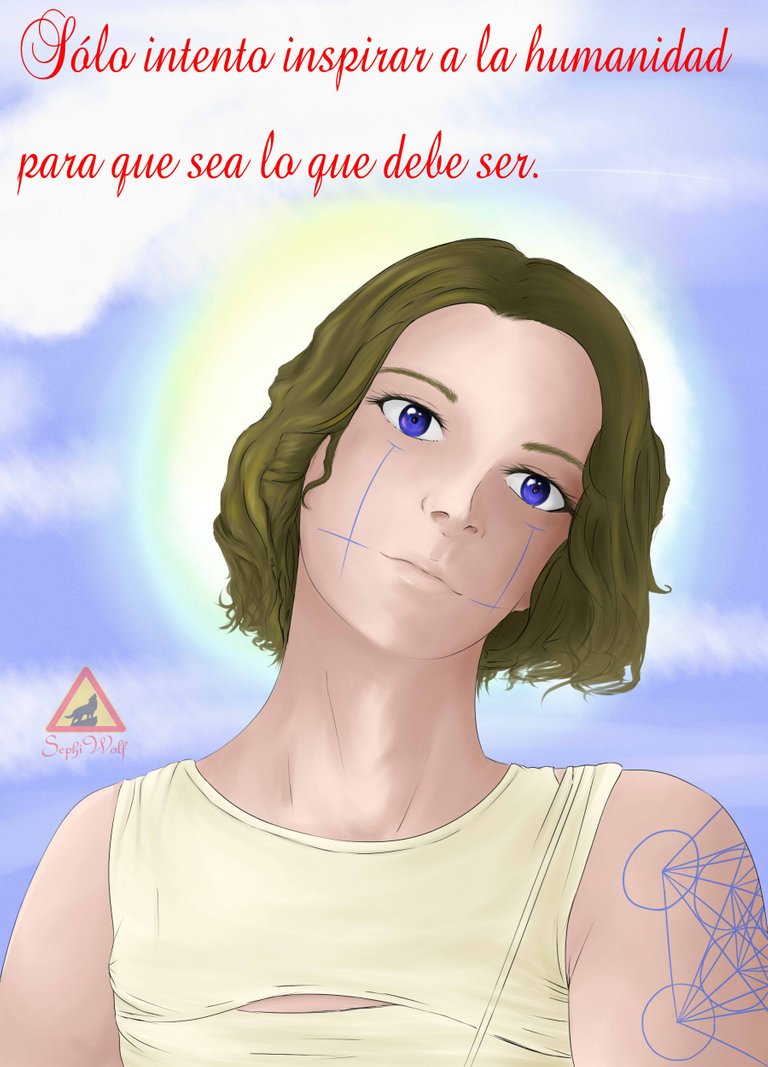 I'm simply seeking to inspire mankind to all that is intended.
Referencia

Thank you for reading
gracias por leer

---
---