A miniature Snow House


Growing up, I never experienced snow, and I always wonder how it feels. So, when our art teacher asked us to do some sculpture with the theme "Christmas season," I was so determined to do this one: a miniature snow house.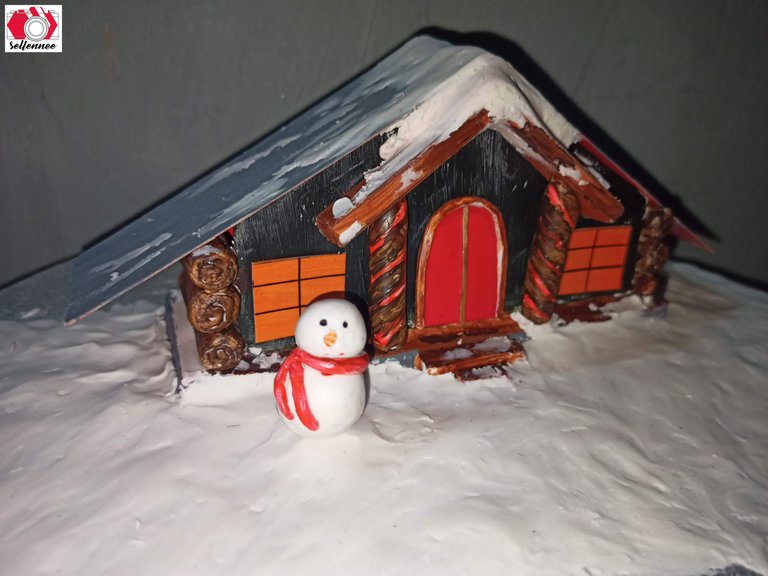 1. Prepare the materials
Mainly, this is a clay sculpture, so I bought two white clays because I would color them with acrylic paints. Buying white clay is much cheaper than buying different colored clays because I had extra acrylic colors at the time of making it.
I use a cake base here, lol. You can use a hard carton if you want, hehe.
Cutter, nail pusher, or any sharp tiny objects
These are for shaping purposes. Remember: Details are so crucial for arts like this.
Clays are so expensive (for me). If you have extra paint, you can use them.
Palette for paint and paintbrushes
Mix your paints here and apply them using your paintbrushes.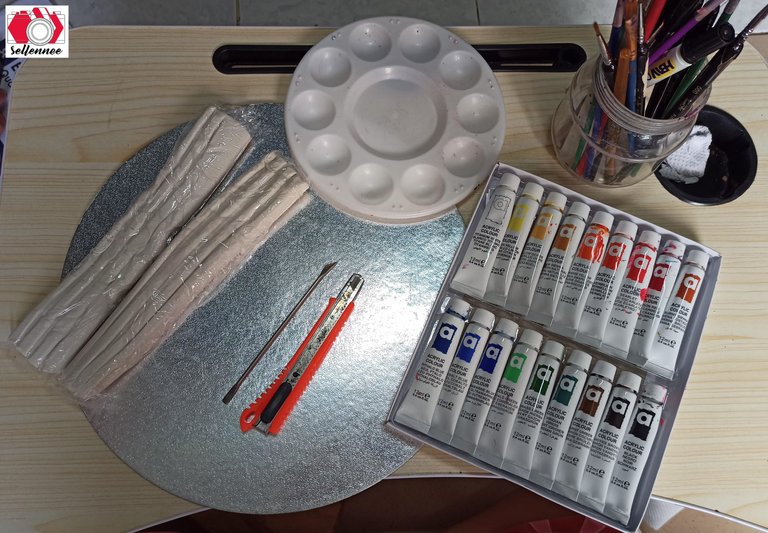 ---
2. Prepare the base of the snow house
I started making log-like shapes of clay that served as the wall of my snow house. Overall, you should prepare eight (8) logs, wherein six (6) are for the left and right side of the house, and two (2) are for the front of the house.
I also cut cartons for other walls (front and back) and the windows and doors.
Note: I'm super sorry for the cluttered surrounding, we're all in the living room having online classes, lol.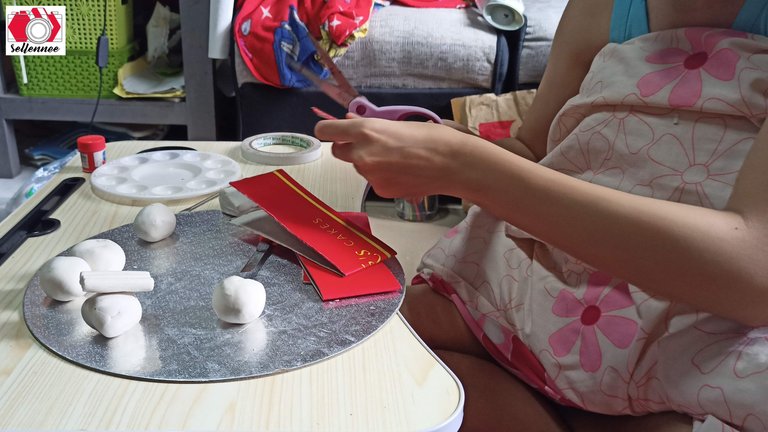 ---
3. Assemble the house and put the roof of the snow house.
Your clay logs and cartons should be assembled like in the photo. I'm so sorry that the pictures are not sufficient. My sister forgot to capture every step :<< You can also look at the very first photo for reference of placement of details.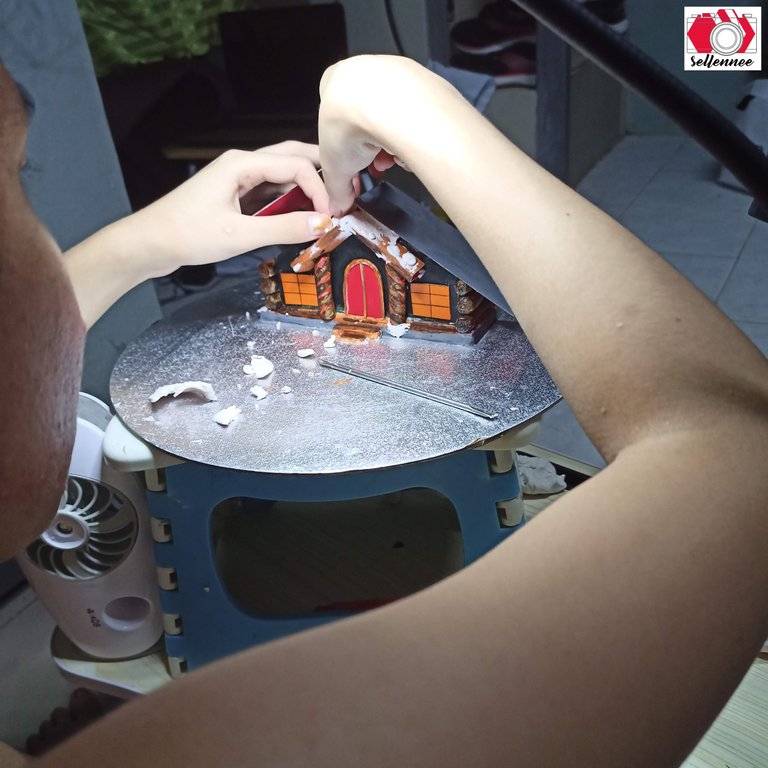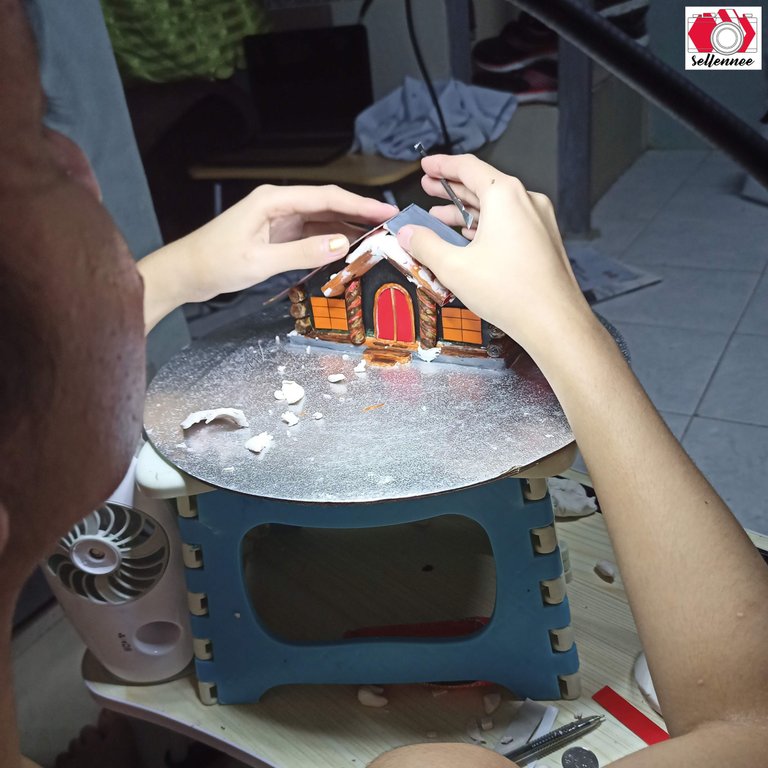 ---
4. Start putting the snow.
Put it everywhere you like (coz that's what I did, lmao.)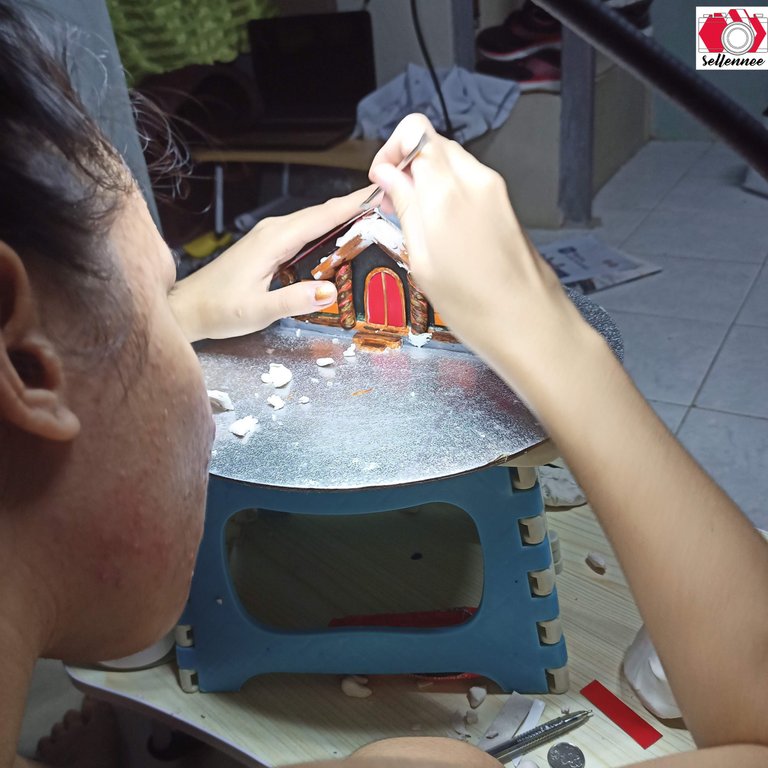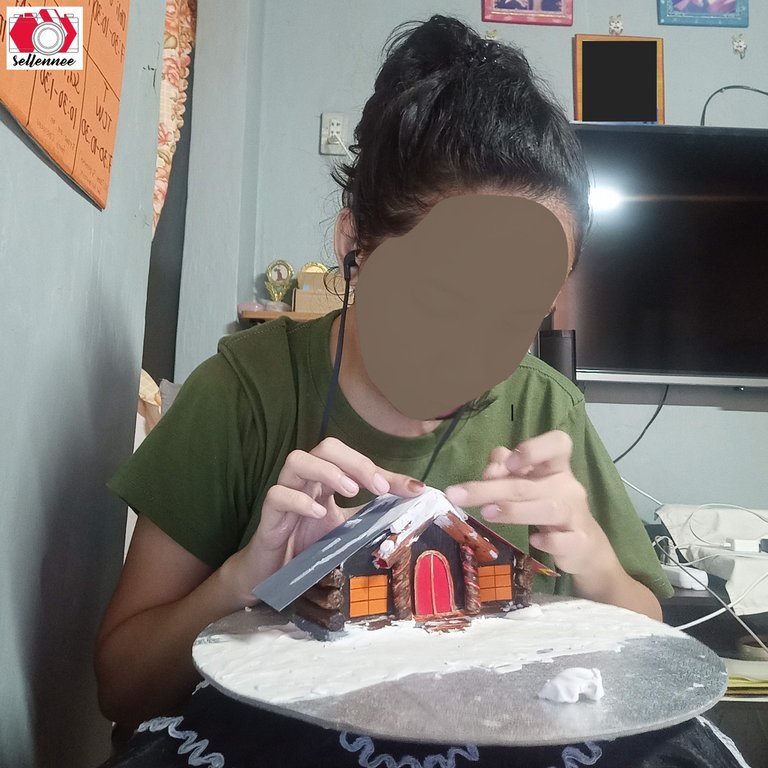 And taadaaah! This is the final product! Just add the snowman, and you're good.
This is a good playtime hobby with your child this Christmas. Have fun!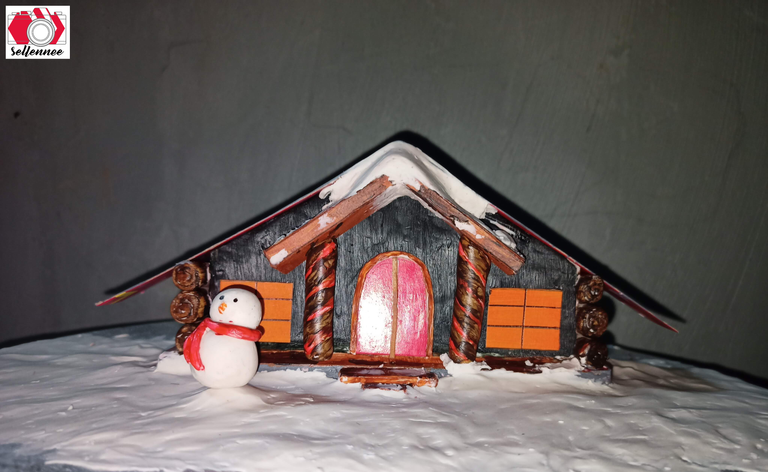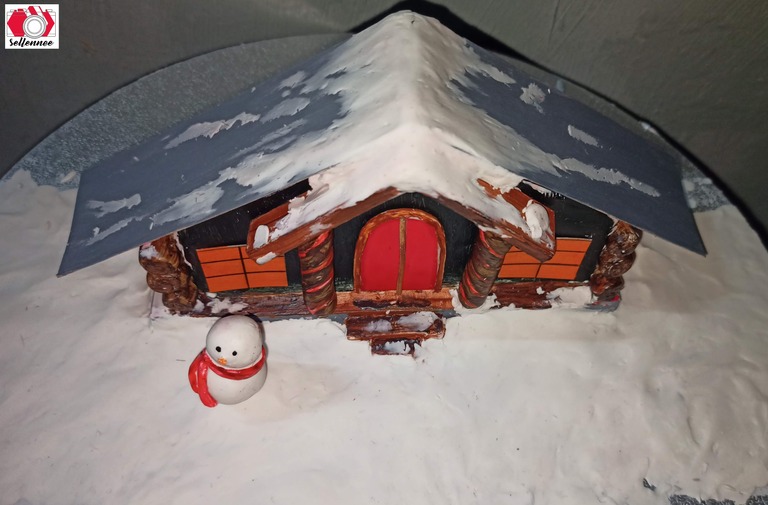 Hope you got a good read here. Have a lovely day, everyone! Happy Holidays.
Note: Some of the rewards here will be donated to my fam in Southern Leyte from the recent onslaught of Super Typhoon Odette.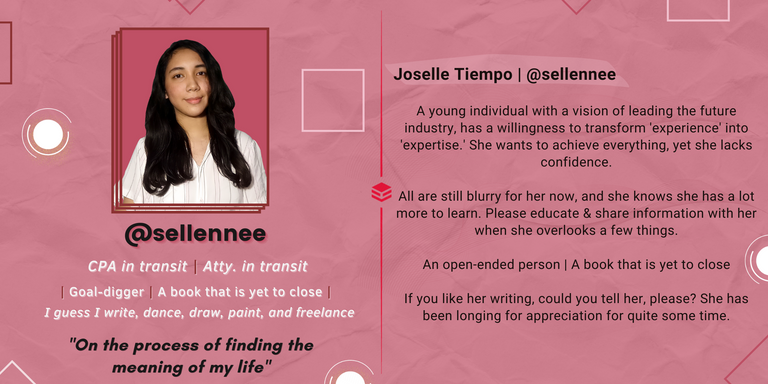 ---
---