BETSY'S GRILL AND RESTO BAR IN MOALBOAL, CEBU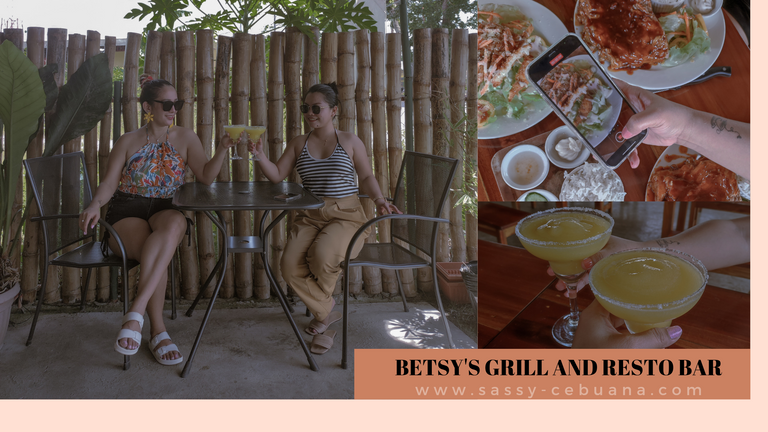 Hello hello hello Hivers! It's been a while. How are you doing guys? I hope you're all doing great! How was your Valentine's Day? I can't wait to read everyone's entry on how did you spent yours. I spent mine traveling outside the City, I get to rejuvenate myself as I enjoyed the beach, food, friends and myself. Speaking of food, we just had our lunch at Betsy's Grill and Resto Bar that was recommended by one of the resident's there who happened to be a friend of my friend's friend. ☺️ It was indeed worth every penny! You know why? Every servings will satisfy your cravings.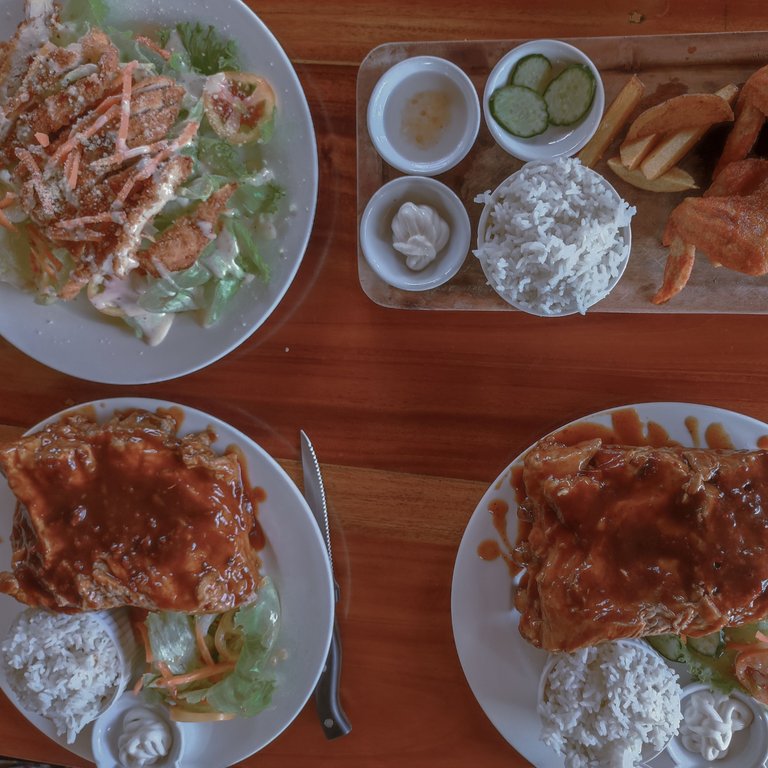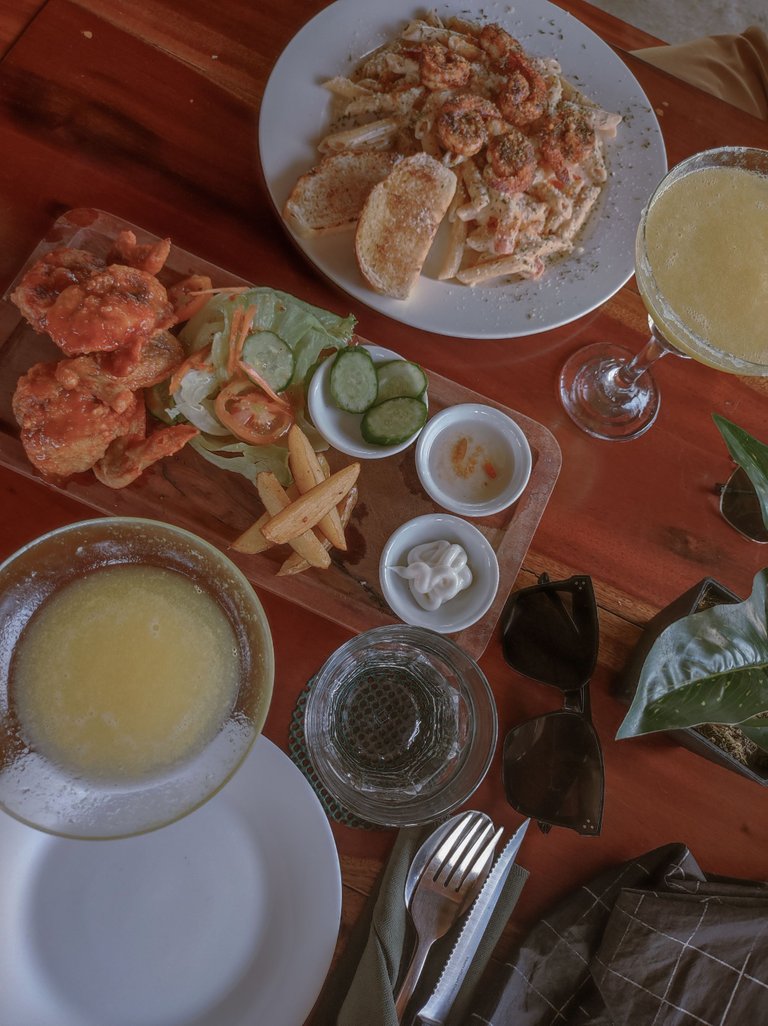 Making this post makes me hungry and crave for it as I remember how it tasted. I love how tender and juicy the meat is, plus the barbecue sauce makes it more flavourful. We also had some chicken salad, buffalo wings and their aglio olio shrimp pasta. In all fairness, it exceeds our expectation.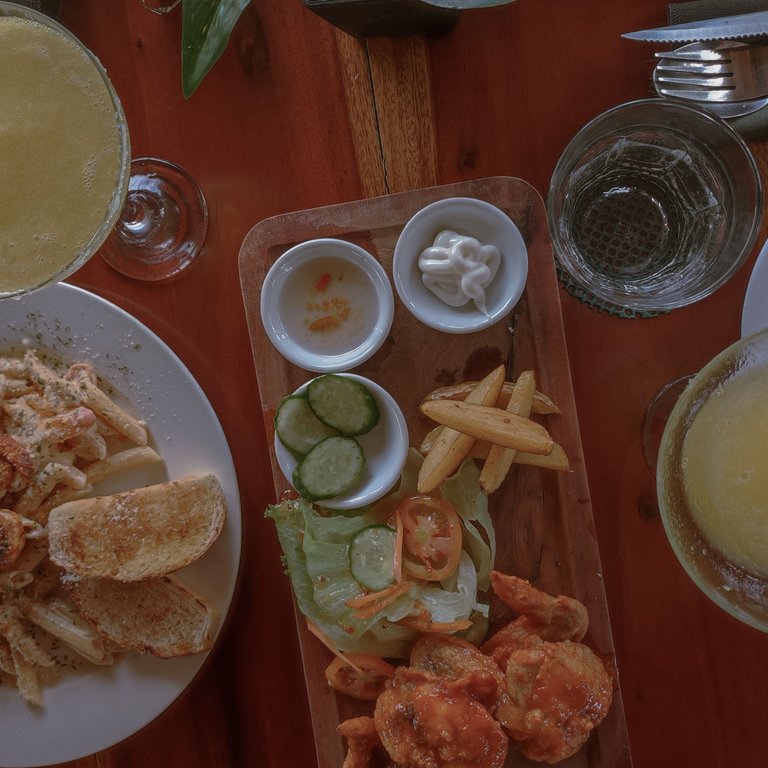 Since I really love chicken and I want it spicy, their spicy buffalo wings gives justice to it. It comes with some vegetables and potato side dish which you can also choose between rice or potato. The pasta? 10/10 ! I am not really a fan of eating pasta with white sauce but with their pasta, I have enjoyed savouring it, especially the juicy shrimps in it. ☺️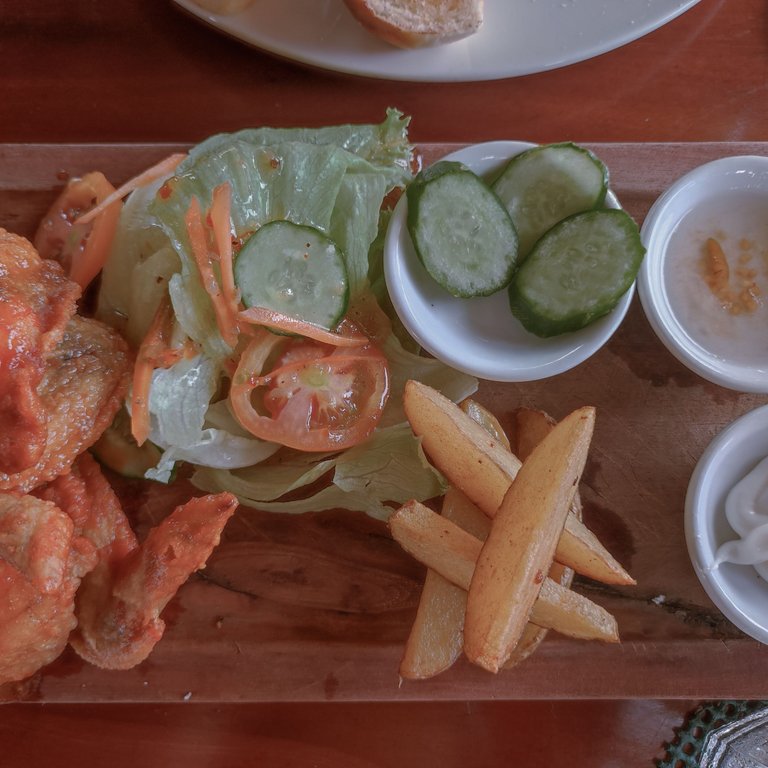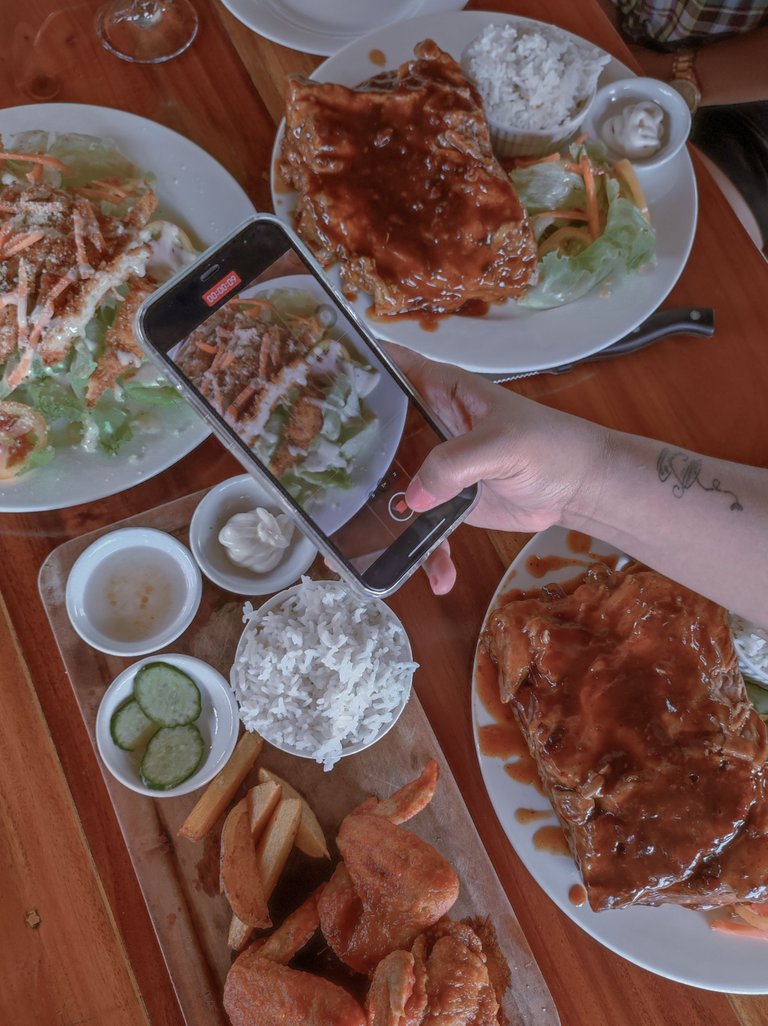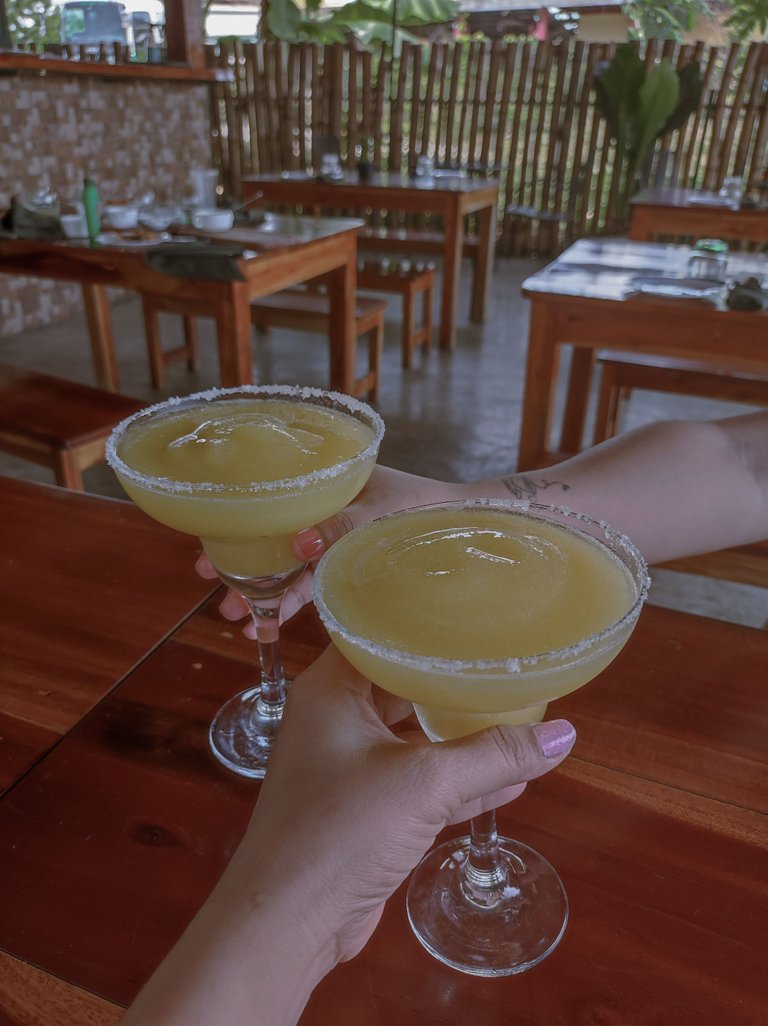 Also, we had some cocktail. Their mango margarita is to die for! It taste really good and we had a good deal since it's buy one take one. How great is that?!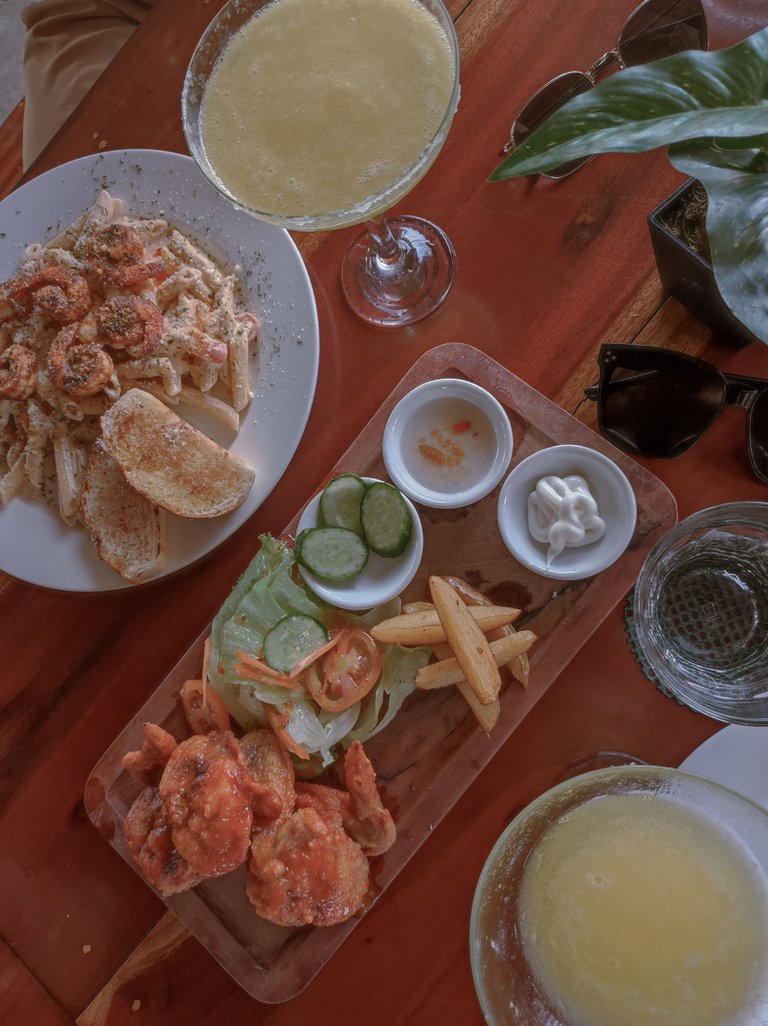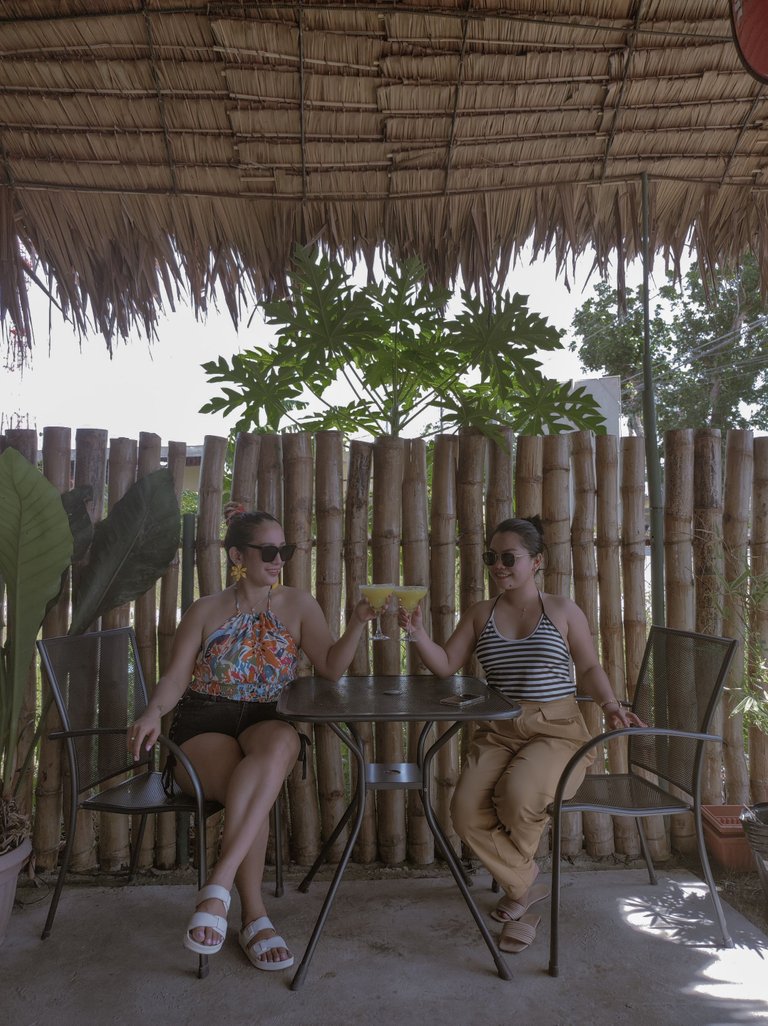 The ambiance is great too. I love that we're surrounded by plants that made us feel that we're really in the province and near the beach. And oh, I love the bamboo fence! I can't get enough of it and I will be back for sure to drink more mango margarita. Maybe this summer perhaps?

Ending our lunch with some chitchat and went to a nearby cafe for coffee☕☺️.
That's it for now Hivers! How about you? Where did you celebrate Valentine's Day?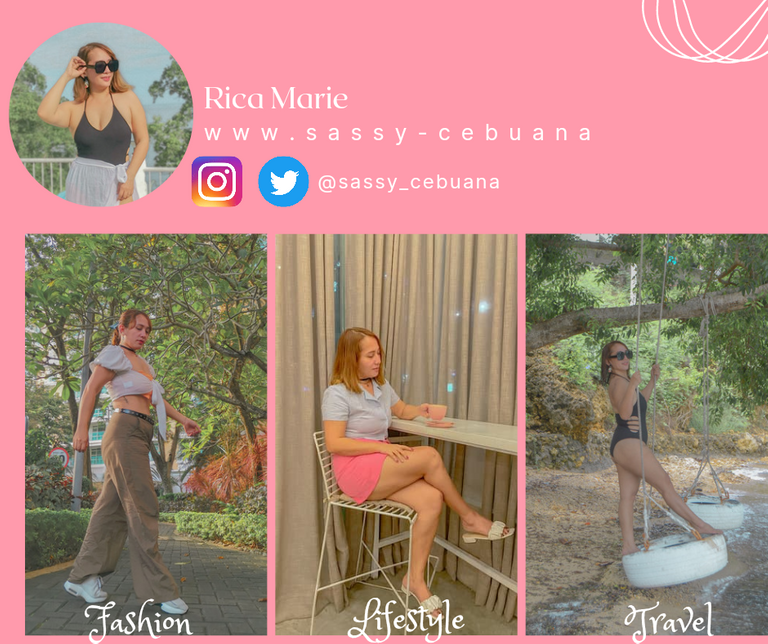 Sassy Cebuana blogs about her personal style, lifestyle, travels, and shares about her experience being a single mom and anything in between. She wanted to inspire others by documenting it here at this little corner in hive.
If you love her content, it will mean a lot if you upvote and leave a comment for this single momma. For blog collaboration or inquiries, feel free to contact her on her social media channels or email her @ [email protected]


INSTAGRAM | TWITTER | FACEBOOK



---
---