My Digital Drawing Using Mobile App
GooDDay My Dear Friends
So today I am going to share with you a digital sketch which I made using AUTODESK SKETCHBOOK APP..
Well this is the simple scenery which I made but it's very simple to make it...
I almost take 20 minutes to make it in my mobile phone.
I think if I should try it in DIGITAL NOTEBOOK,, Than definetly it's amazing experience for me.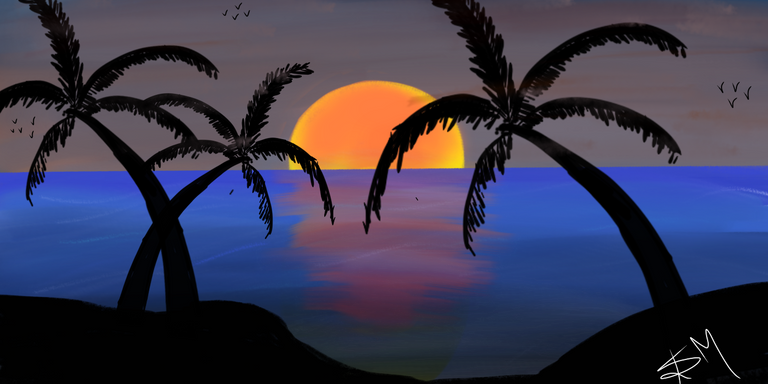 So let's learn how i make this Scenery😊😊😊😊
STEP 1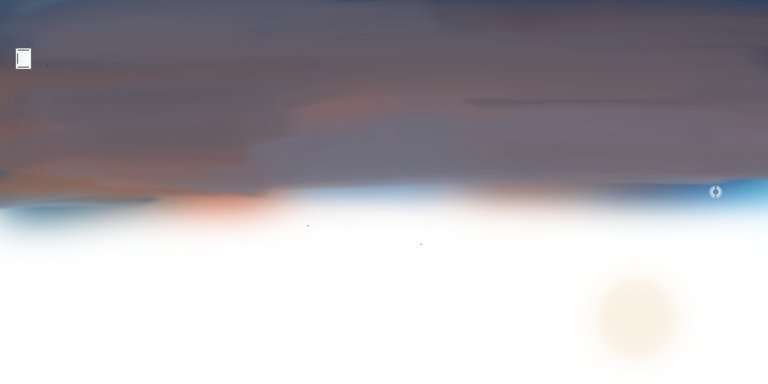 Firstly I draw sky with number of different brushes but mostly the Smudge brush I used for making this sky ..
STEP 2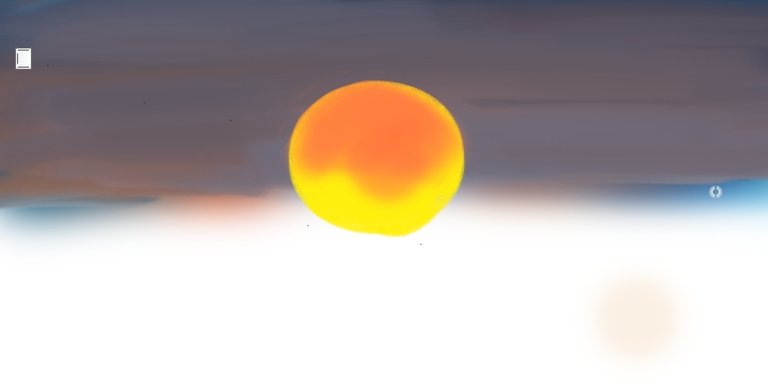 After making the sky ,,I imagine and draw a circle with the help of shape tool and after that I fill two colour in it ,,by using Air brush.
STEP 3
Now I try to draw a picture of sunset ,,that's why I draw the sea and give texture with the help of Smudge and Inking brush.
STEP 4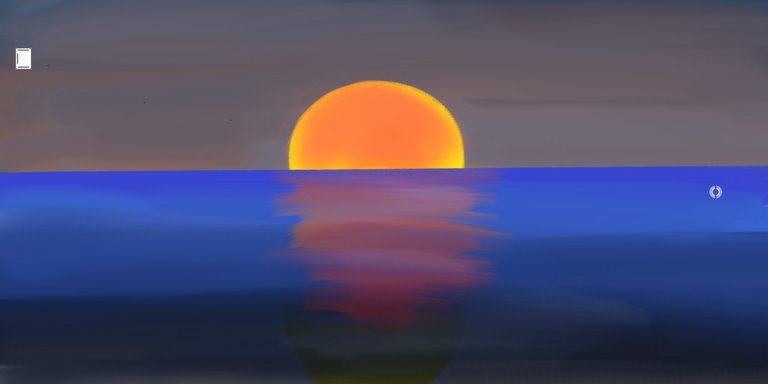 In this step I only try to give real texture of water reflection ,,with the help of different brushes...
It's the most trick part ...
STEP 5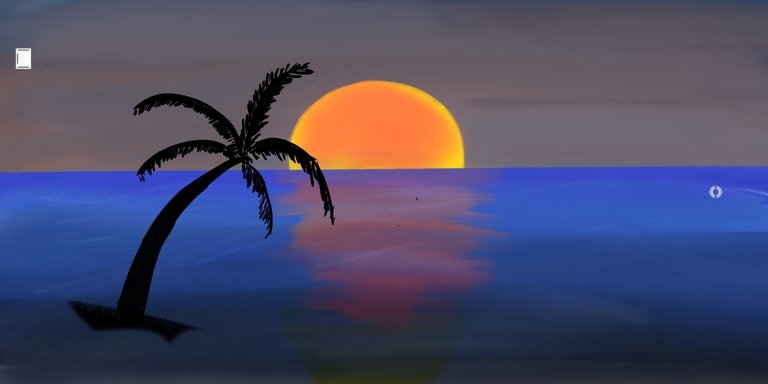 Now I draw a tree of coconut with the help of Inking brush ,,,
It's most easy part of the drawing.
STEP 6
Its very easy step I copied the coconut tree with the help of copy tool ,,and paste it,,At different position and angles.
STEP 7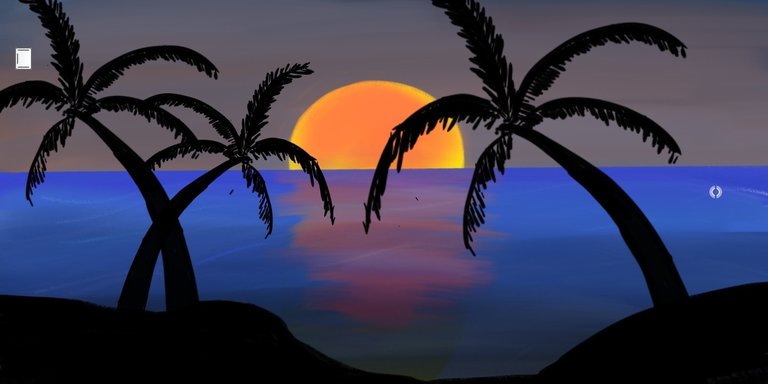 Its final step, I draw the beach and birds in the sky...
And TAN TANA😊😊😊
Drawing is ready😊😊😊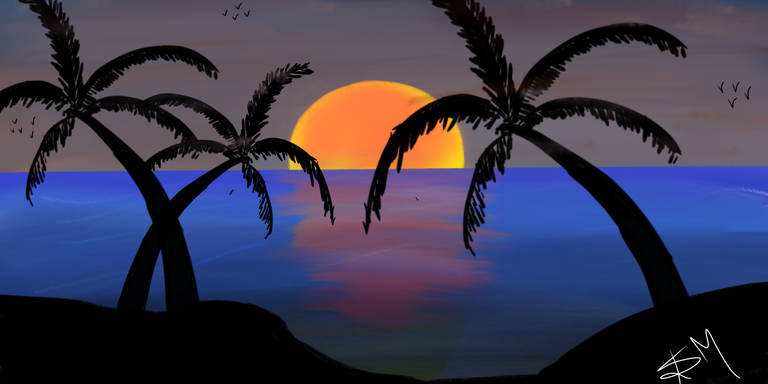 GIVE YOUR THUMBS UP 👍
GIVE YOUR LOVE AND SUPPORT💓💓💓
GIVE YOUR FEEDBACK ☺️☺️


---
---