Inventor of mRNA vaccines banned from Twitter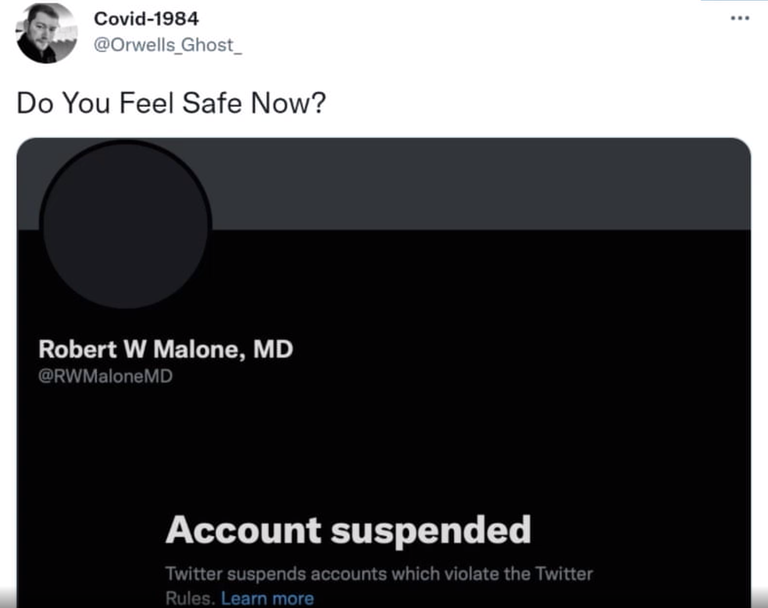 Yesterday I posted a video made by Dr Robert Malone (the inventor of mRNA vaccines) in which he makes a heartfelt appeal directly to parents, begging them not to inject their children with his product because a minimum of five years is needed before we can know if it is safe.
Here is that video now. I do recommend watching it because he makes a number of valid points I don't mention here.
(Unsupported https://odysee.com/$/embed/DR-ROBERT-MALONE-ON-VACCINATING-CHILDREN/059f5b5b2057e422f7bb59e831a6493173fc9aae?r=3K332KHRWAcityT3pFBmfznnFh1VoW5d)
---
Malone used Twitter to reach a lot of people with his message, so his account was yesterday suspended and no more will he be able to speak his truth there.
Thank goodness for the world of decentralised websites where we will always be able to know what the silenced experts have to say!
Just sorry for the rest of the world who are not even aware of the existence of such sites.
Long live decentralisation!
Love & Light everyone 🌱
---
---