5 Hive Questions With Samostically Ep. 5-Selfhelp4trolls "Hive Gave Me Friends All Over The World"

---
"I wouldn't recommend the money (when convincing anyone to join hive),I would focus on the friendships and collaborations they can make"
• Selfhelp4trolls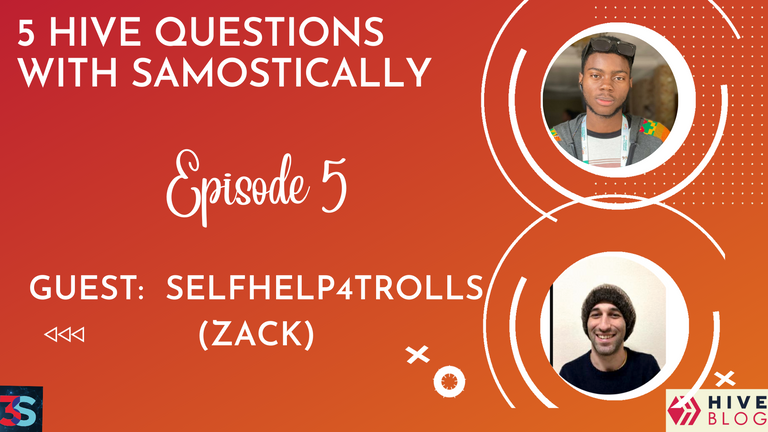 Hello everyone, Happy new year to you. I wish above all things that you prosper in good health.
I'm so happy that after the festive break, this series is set to kick off again. The show would continue it's pattern of releasing new episodes every Thursday, with the only inclusion of audio only episodes.
"5 hive questions with samostically" is a show that hosts experienced and known users of this platform. Below is a summary of what the initiative is all about.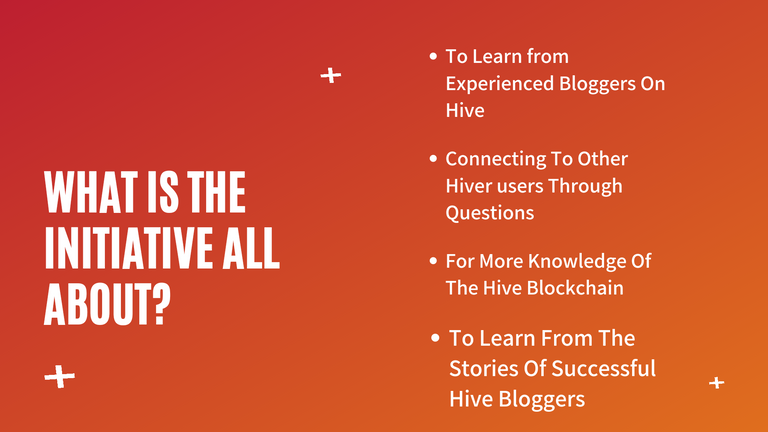 Also, 30% of the HBD rewards on this post goes to the guest.
My guest for this week's episode is @selfhelp4trolls

WHO IS SELFHELP4TROLLS?
Also known as @whatamidoing on the Blockchain, He is the founder of the Crossculture Community, a community which welcomes you to share your world with the rest of the world.
What many might not know is that he is a great leader and am saying this because he doesn't have much time, yet the community thrives.
Pior to the Recording of this video, I was worried he wouldn't have time for me or my questions. However, he was available and despite my connections and other issues, he still made this happen.
I enjoyed talking to him as among many things, he is very funny and interesting to listen to.
According to him, It is his first interview ever and I'm glad it's on the Hive Blockchain!
I hope you enjoy today's episode.

HERE ARE THE 5 QUESTIONS ASKED /TIME STAMPS
IF YOU ARE GIVEN ALL THE RESOURCES YOU NEED, HOW DO YOU ADD VALUE TO HIVE(3:22)

COULD YOU TELL US ABOUT THE CROSSCULTURE COMMUNITY? (5:10)

WHAT DO YOU THINK ABOUT AUTO-VOTES, ARE THEY BEING MISUSED? (8:30)

WHAT CAN NEWBIES DO TO BE SUCCESSFUL ON HIVE? (12:30)

HOW DO YOU CONVINCE ANYONE TO JOIN HIVE? (13:55)

VOTE OF THANKS
Thanks to everyone who supports this show by watching, upvoting and Re-blogging! Special thanks to the curators of
@threespeak
who has helped with their support to promote this show on their platform.
We've had a total number of 174+ views so far in the previous episodes which is encouraging and also I have had a good reception from Hivers willing to share their own story too.
please tag anyone you feel would be interested in sharing their experience via my questions through a video or an audio podcast.
Also,If you have been active on the Blockchain for a long time, and you wish to have a chat, please do contact me on discord Samostically#8674.

On the Next Episode, We would have @josediccus answer some very interesting questions about the Hive Blockchain.

Missed The Previous Episodes?
You can watch the Video Compilation of the Interviews done in November below
This compilation episode features previous guests; @nonsowrites , @dreemsteem , @starstrings01 , @clixmoney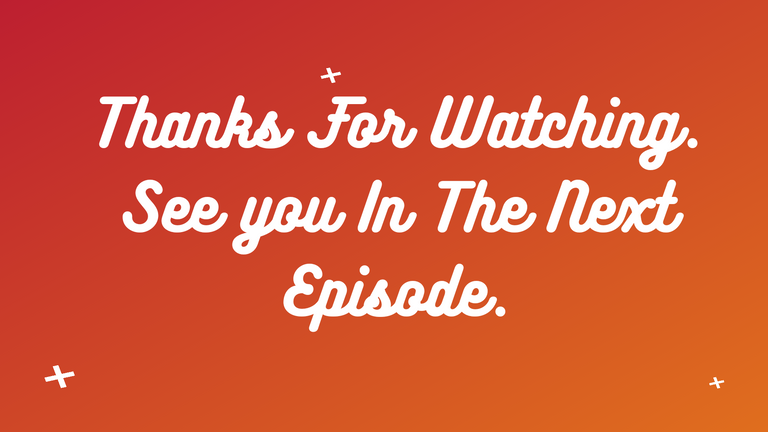 All image rights granted, Image designs done using canva
---
▶️ 3Speak
---
---