Top DeFi Tool With Exploits Free 🚀🚀
The indicator around crypto market today revealed the entry point and for many waiting for dip, I think all crypto at the moment is for sale grab your copy now 😆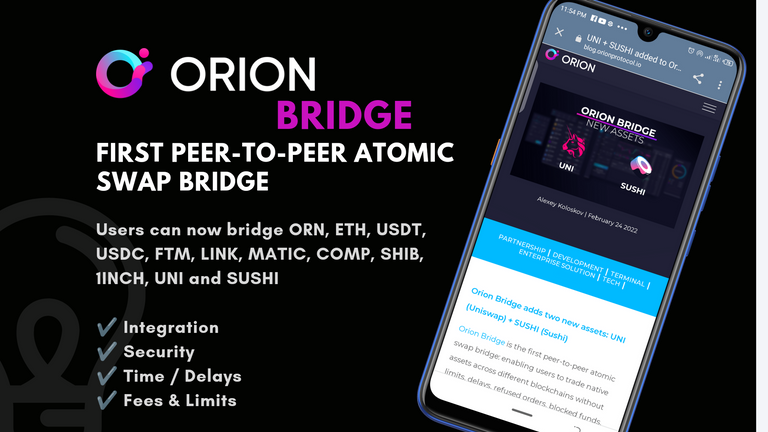 DeFi solution in the space has been covering up losses of investors as many look into DeFi features like staking, lending and many others, still it take a bot of education to understand path to follow when it comes to crypto investment. With s little research about some great tools in DeFi space, Orion Terminal was mentioned among top tools in DeFi as amazing solutions were traced on the platform.
As Interoperability solution as been one of the solutions Orion provides, it's recently announced bridge which is integrated on the trading terminal has welcomed 12 assets namely, ORN, ETH, USDT, USDC, FTM, LINK, MATIC, COMP, SHIB, 1INCH, UNI and SUSHI. UniSwap & SushiSwap happens to be the latest project asset added to the bridge. Read More
How much do you know about OrionBridge?
In DeFi, exploits is not a new information when looking into bridges as many of these bridges are exposure to attacks from hackers following the architecture of the solution. The loopholes around bridges is what Orion Protocol settled via it's newly launched Bridge.
Orion Bridge Features
Atomic Swap
No limit or delay
No blocked funds or exploits
Read More: Orion Bridge V2
You may ask yourself, how do I start with Orion Bridge? Interestingly, it's very simple!!!
Disclaimer: I'm not a financial advisor use this as an educational piece for your crypto journey.
---
---