Quartz: The Untamed Cousin to Unique Network
Are you familiar with some of the events within the Polkadot ecosystem? Parachain Slot Auction is one of the events that incentivise projects to demonstrate their technology and gain community support prior to launch.

In case you want to know how this works, you can leverage on Polkadot Auction Info. The just-concluded is the 14th edition in which Unique Network won via community support, energy, and contributions throughout the crowdloan process - This is a process by which new projects on Polkadot & Kusama Network get the support they require t connect to either Polkadot or Kuysama Network as a parachain.
The Unique (QUARTZ) Close The Deal
With many projects in for the 14th parachain slot auction, Unique Network raised 822,942 DOT with support from over 5150 network stakeholders which places them ahead of others to secure a parachain slot on the Polkadot Network - Emerged 14th Parachain Slot Auction Winner.
Quartz is the project Unique Network placed for parachain auction. This is a user-friendly platform created to test extreme innovation in NFTs. In addition, Quartz is built on Substrate and its feature is of the most versatile options for the discovery and democratization of the NFT ecosystem and marketplaces.
Advantages of Unique Quartz
The evolution of NFTs has brought in amazing projects with a great addition to the ecosystem. Quartz is one of the unique projects within the space.
Let's check some of its advantages:
Accessibility & Scalability
Customization and Flexibility
Sustainable Minting
The utility of the Quartz token ($QTZ) is based on two key factors:
Staking
Payment for transaction
The below figure displays the tokenomics of Quartz Token.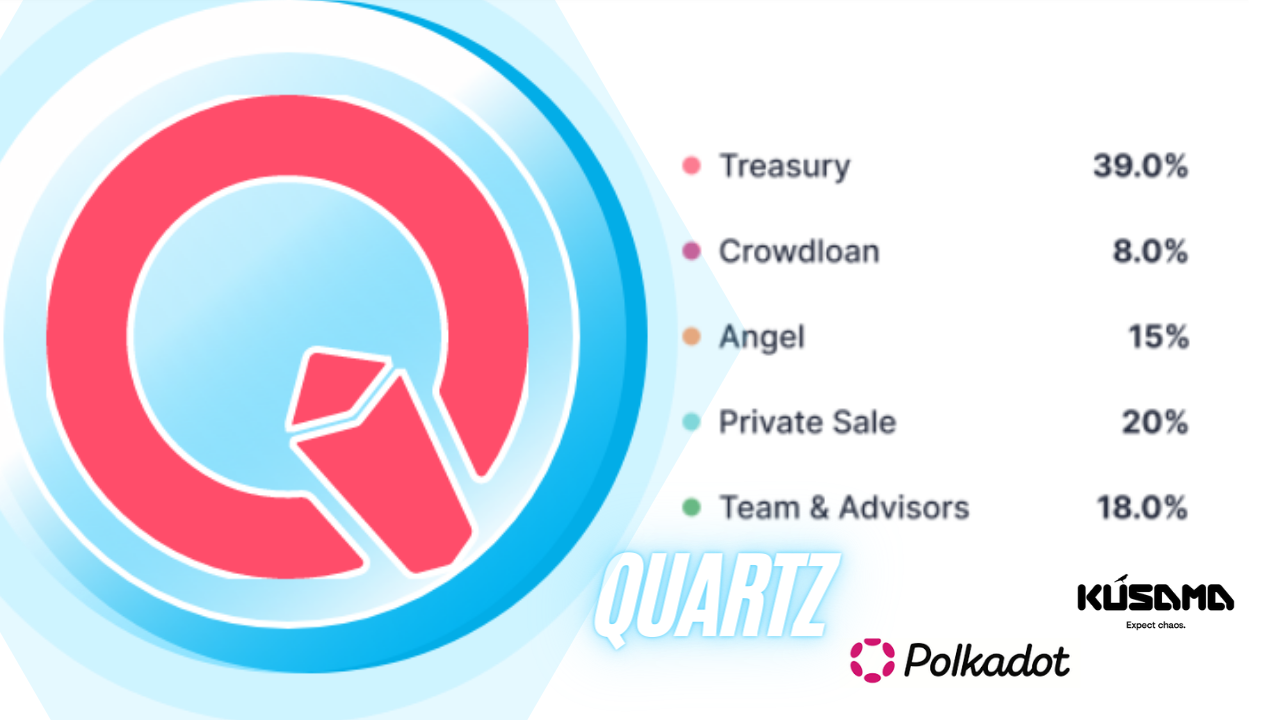 Total Supply: 1,000,000,000
Circulating Supply at Genesis: 36,697,268
Token Sticker: QTZ
Network: Polkadot / Kusama
Inflation: 10% in year 1, decreasing consistently to 4% by year 10
In conclusion, NFTs have greatly stimulated the prosperity of the decentralized application (DApp) market and having Quartz with minimal gas fees during transactions and maximal opportunity that connect many developers that are looking to build NFTsis indeed a welcome gem.
You want to know more?
Website | Twitter | Telegram | Discord | Github
Posted using Neoxian City
---
---