Some words about expatriate brothers
Bismillahir Rahmanir Raheem All Praise be to Allah Ta'ala, Assalamualaikum Warahmatullahi Wabarakatuhu How are you all I hope you are all very well in the infinite mercy of the great Rabbul Alamin Today I will share with you some things about those who have foreign currency numbers in the country and earn money by going abroad.
In fact, sometimes when I think of expatriate brothers, why do tears come out of the corners of my eyes? I don't have any expatriates, but I still know why I have a little love. Payana goes there on an empty stomach and earns money by working hard.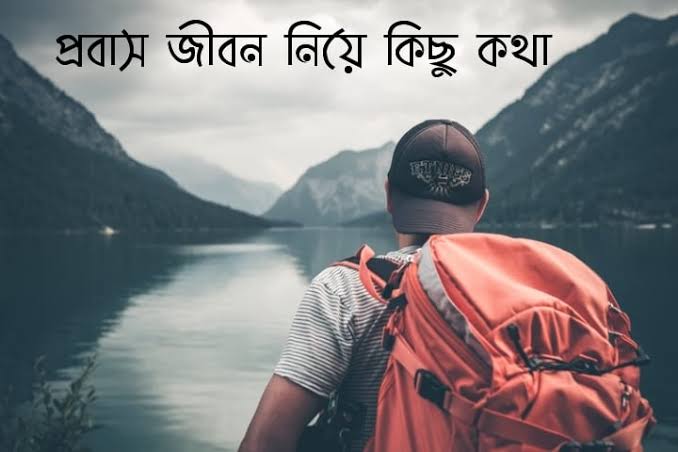 source
Some quotes about the lives of expatriates
Azar Nafisi says, when we move from one place to another, when we leave our home, we do not miss that place, but we are reluctant to feel the emptiness of that place.

No matter where we go, a lot of things take a lot of time to many places and a lot of things don't take a lot of things to many places, but we take ourselves to that place, this thing we may or may not feel at first.

Clifton Fediman He says that when we move from one place to another, that country is not comfortable for us, but that country is comfortable for the citizens of that country and the people of that country.

While in exile, actually loving one's life is not a difficult thing because no one will know you there, you can decide your life there, you are there, no one will come to interfere in your life.

One of the best aspects of living abroad is living with the locals and living with the locals makes life very colorful.

The most effective way to know about our country is to tag our country and go abroad.

Our homeland cannot be selected by just one piece of book or geography or any specific place, it is selected through memory, through various events that happened to the people of the homeland.

As far as I think the most ideal life of human life is to live in exile locally, to live a normal life.

There are two aspects to our culture, one is bitter and the other is sweet, but one thing we must remember is that when we leave our homeland and go abroad, there is a tension in our mind that we will not find anywhere else like our homeland.
Some of the hardships of the lives of expatriates
Loneliness in an expatriate life is an unusual thing. There is no freedom of feeling here but a complication of escape.

When a person leaves his country and goes abroad, he is an expatriate for that country and again he is an expatriate for Bangladesh, I don't think that person is enough for one.

When a person lives in exile for a long time, it becomes a bit reluctant to return to his country. Many people do not want to return to the country, but one thing is that no matter where you live, it is normal that a part of you will be somewhere else.

One thing to note is that life begins where our place of comfort ends.

There are many ways to have more culture such as the way we live may not be the only way we live.

When we go to countries outside Bangladesh, we have to master the language of that country and by mastering this language, we can create another entity within ourselves.

Another issue is language and culture, these are the people who help to build the thinking infrastructures from which people learn to understand the medium of communication, the reality of the present society.
Finally, I will say one thing, even if the expatriate brothers have the slightest opportunity in their lives, the grief is much greater because they earn a lot of money and send it to Bangladesh for their mother, sister, wife and children.
But in today's society, there are some women who spend their hard earned money on bad deeds and spend it on another boy, so the sisters are telling you - it is not right to do this because your husband earns a lot of money and you want to spend it. You spend for his parents, his siblings spend for them, please don't spend for someone else's son.
After my article, if anyone feels bad, I have nothing to do, which is the truth.
Many thanks to everyone for reading my article.
I wish you all the best and good health.
Assalamualaikum warahmatullahi wabarakatuhu.
---
Posted via proofofbrain.io
---
---