A Mission ImPAWssible Journey of Wiswis
It was once a peaceful FurLand, but then, dirty giant birds came and destroy it all. The once peaceful FurLand become a Pawttle Field. Gone the peacefulness that I always wish for my kids, gone the houses, gone all the paw treats, seriously, gone everything. If only I know how to fight, if only I didn't failed on becoming a Pawlice Patrol, surely, I can shoo away those giants ugly birds. This is all my fault. I should be punish right now.
I can still remember the day that it happened, it is still fresh in my mind on how it became so bloody. I am using all my strength and paw to fight back but then, my strength is just not enough. All the sleep that I spent before after eating all of the food that my owner gave to me was all in vain. It didn't help at all. Maybe because I'm lack of exercise, hmmm, all I do was eat, sleep a little with little stretching then repeat.
I do boys hunting too and that's why I'm expecting a kitten again. I think this made my owner got angry to me but I can't really stop it. It's not like I can avoid those Catto who's dying to have me. Ah, I can't blame them because I am too pretty, too precious, too sexy and too perfect not to notice. I am the epitomy of FURfection, I already know that. With my white fur and sexy bum, no one can resist my beauty? I am FURPect!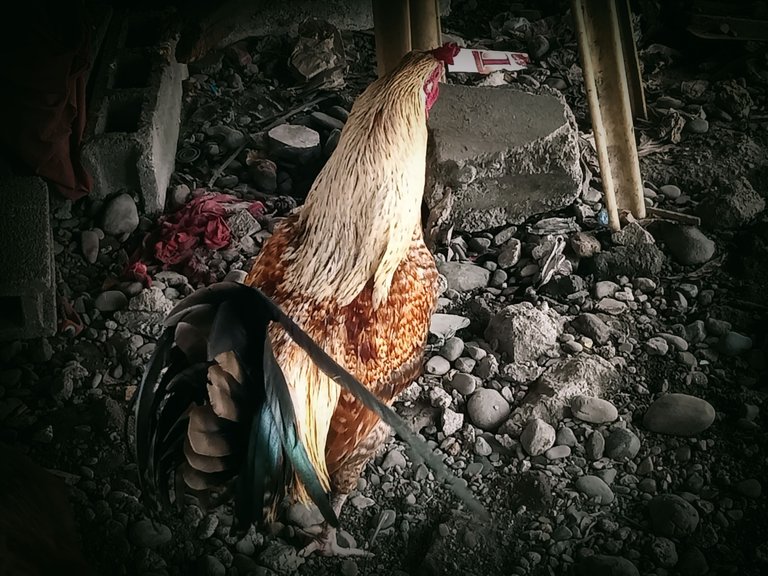 I Won't be stressed out now if only not to this big and ugly birds. It is all their fault but it's partly mine too, I won't deny that. But anyways, after a long journey, I finally found a new place where I can reside and create a new life. Everything is perfect again. I just hope that no more giant bird attack my FURland. But if ever, I'm ready. I will make sure to practice my PAW so that I can join into the PAWttle Field. Hiyah! Hiyah!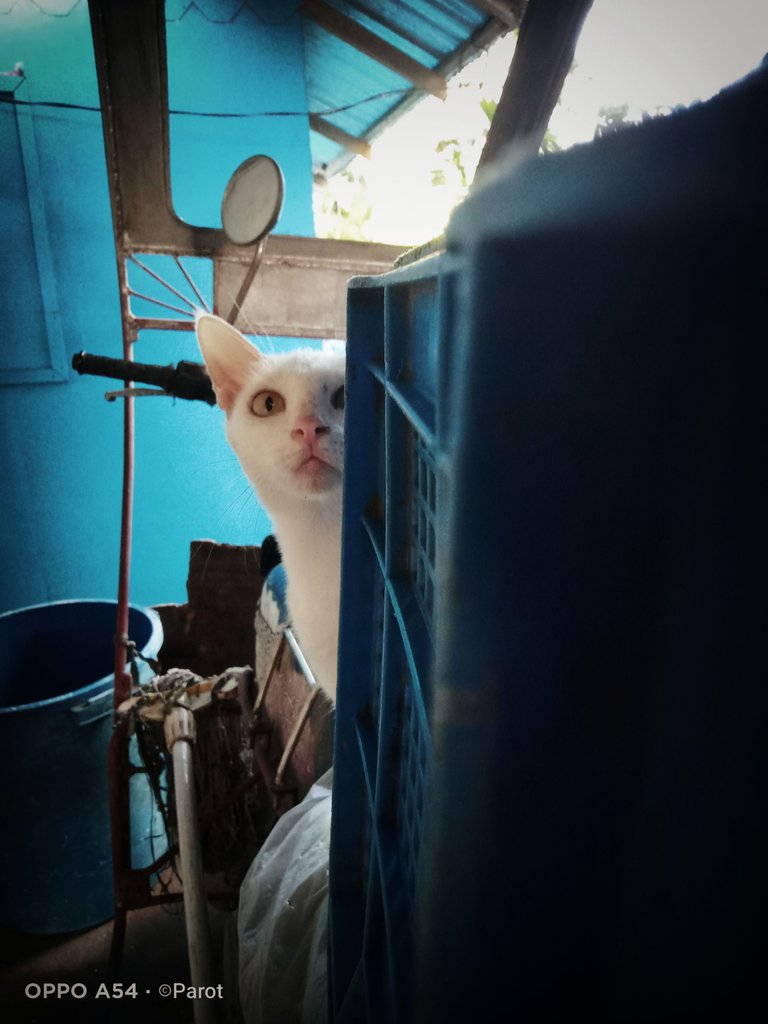 And this is the start of most secured life. I'll go practice my stamina and strength while I do some thinking. We need to be wise on every battle. As of now, I am thinking if I can jump into this plastic box without doing any sound. I am seriously contemplating if the impact will not make me drop into the hard ground that is made of concrete. I might die by doing this so I have to be very careful.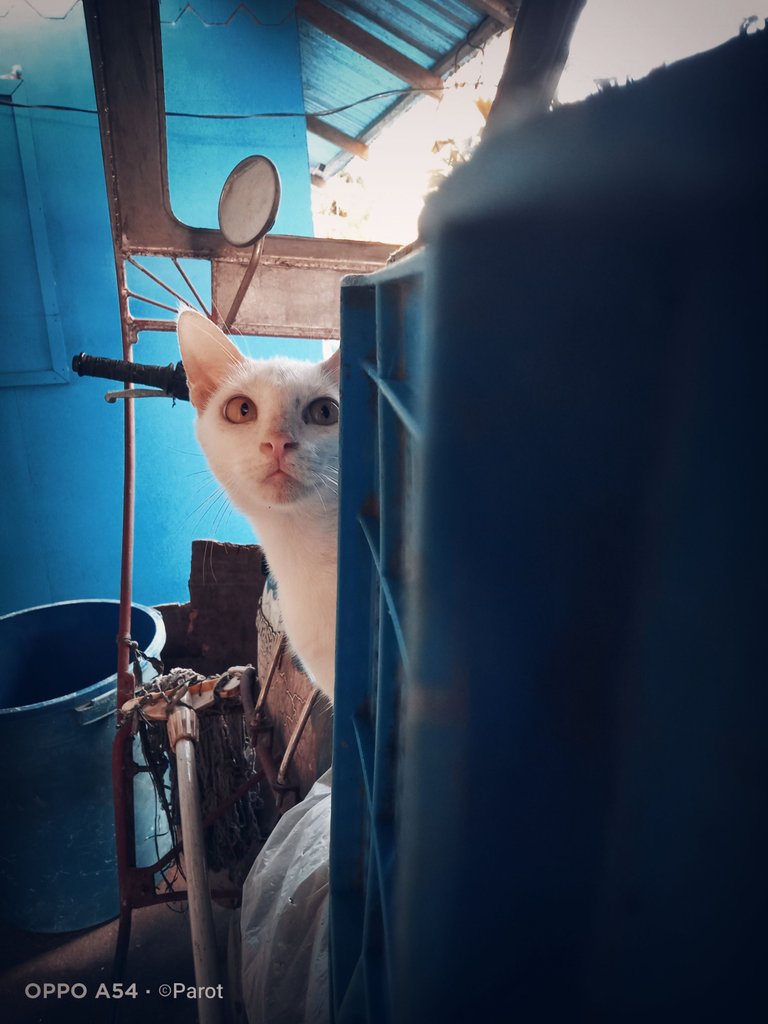 This is a suicide and an imPAWssible mission but I have to be stronger to make it. Sniff, sniff, booing! I have to use my every senses to check if I can do this because if not I'll do a rain check and just let it pass and do other thing, errr, oops, no, that's not how a brave warrior should act. I have to do this and backing down is never an option! Ever! But, I can make an exception and errrr. Shut up your stup*d cat! Arghh, the coward version of myself is intervening.
Holy Mother of Kitten! I have to act now before I shit myself and back out. Let me see, let me check, let me calculate the move I have to do. I have to find the X and Y first before I go on. Without that I can't solve this. But what's the right formula oh Jesus help me! Base on the formula I have to jump 10 centimeter high and do some backflip to make my landing perfectly. Using my laser beam eyes everything will run smoothly if I follow this trail. Its now of nevahhh!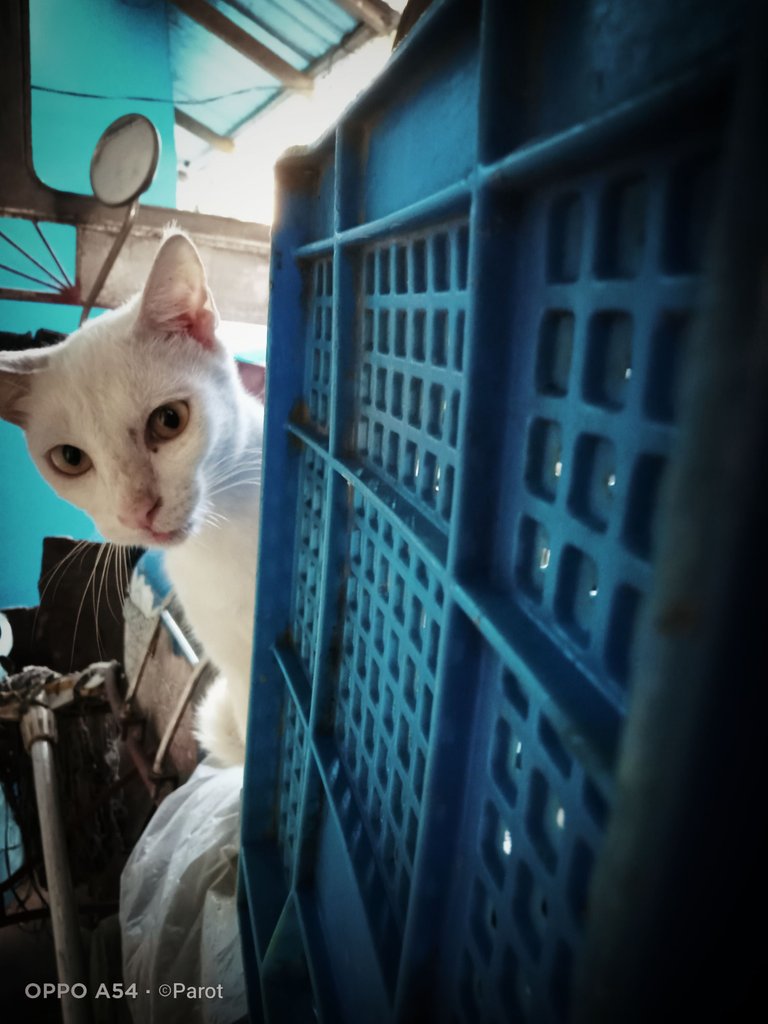 But wait, wait, wait, let m3 just check again this side. I think I haven't check this yet, we don't want to miscalculate everything so we have to be careful on planning. Although I know that the time is running still, we don't want to die in the PAWttle Field without a solid plan. I have to do this again, just let me check on something. Uh-huh, uh-huh, I knew it something is wrong with this. I almost jump into it without and die because of my carelessness. Oh heaven!
See, I almost miss the chips, this is my favorite so y'all can't blame me. Nyom, nyom, nyom, seriously, this is the best! And about the battle? Hmmm, I'll leave that to the other cat. For now, I will just enjoy this feast and have a long and good sleep later. Oh yeah, this is the life bro!

---
---