A Battlefield for Vendors and a Paradise for Buyers: Tiangge-an every Sunday 
Happy Sunday! It should be a happy one, even though it is too hot to even enjoy the day. I am actually craving cold drinks, and I want a melon juice with lots of condensed milk. Ahhh, I can imagine it, the smell, the taste, the sweet fragrance from condensed milk, and the cold juices of it, enough to have a refreshing day! If only. I wanted to buy some this morning when I went to the market with my mama to buy our vegetables, but then it was so expensive for me that I just forgot the thought of it.
It's hard to budget the little money we have because this kind of craving is already a luxury for us. And today is really just the worst because going to the market gave me more cravings with other fruits in sight everywhere that are really good every summer. I haven't even satisfied my cravings for melon, but then another fruit appears, and voila! Ahhh! really not a lucky day, lol. While Mother wants avocado, I, on the other hand, want melon and watermelon. I'll satisfy my cravings for these one day!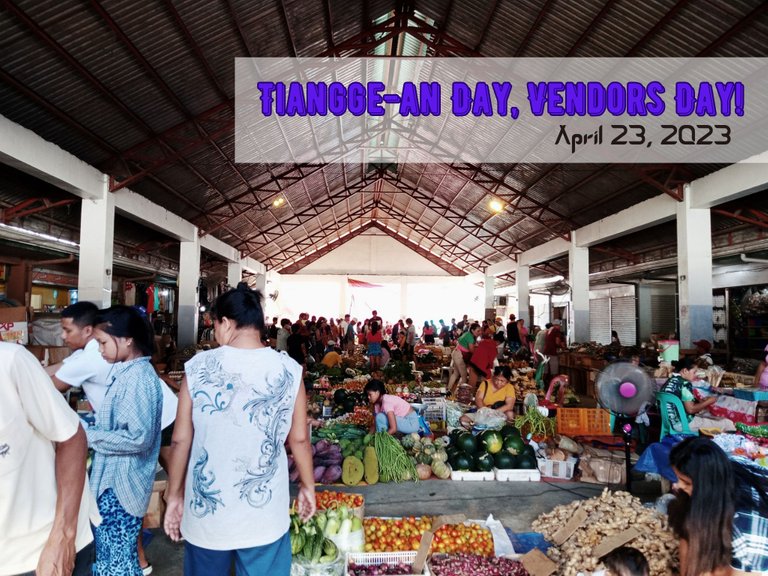 Image Edited in Canva.
Look at the people! I wanted to run away while in there, but then I thought I had a facemask and a cap, so there's nothing to worry about, lol. My introverted side is showing in this kind of occurrence, lol. So as you can see, Sunday is one of the big days for every vendor here at our place. They display all the things or products that they can display that will surely catch the attention of buyers. As for the buyers, they will really have a hard time choosing the best because there's really a lot to choose from.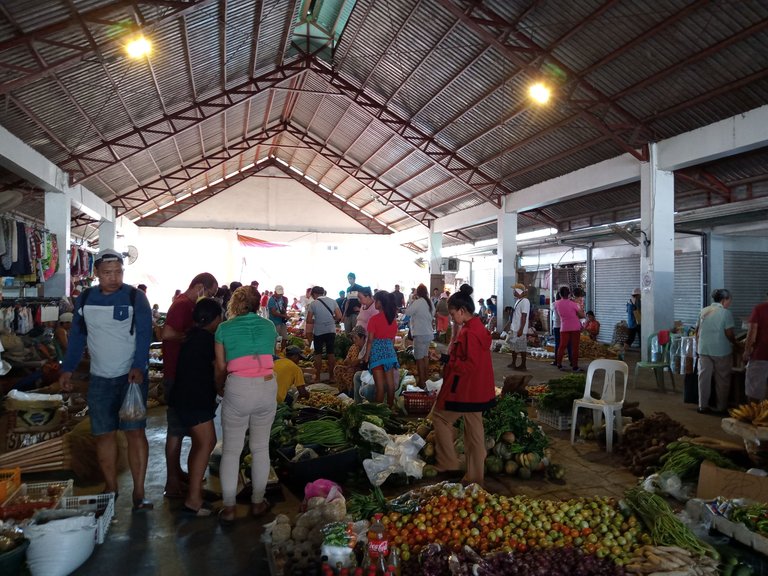 Some have their own ways to get more buyers, but some just sit still and wait for people to visit their space. But well, with lots of people visiting here, surely everyone can earn, if not that much compared to others. This market has become a battlefield where the people are the target. This is sure a little bit tiring, but I know they enjoy doing it too. I mean, if not, I will never see the same people here selling their goods every weekend.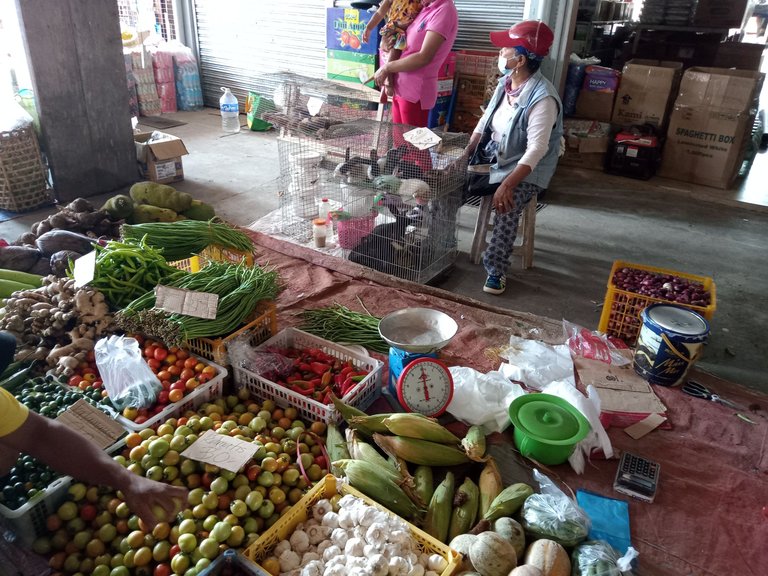 Patience, this is what they need to be able to succeed in their chosen job. It's like sometimes this job has no guarantee that it will give you a return, but even so, life must go on. They can all just wait, or maybe do a little trick too. This shows how dedicated they are to what they love to do. It's not just a job for a living, this is their life, to some it is their evwrything, which helps them in so many ways. So, it's always fun to buy for these people because the joy on their faces whenever they have a customer is just priceless.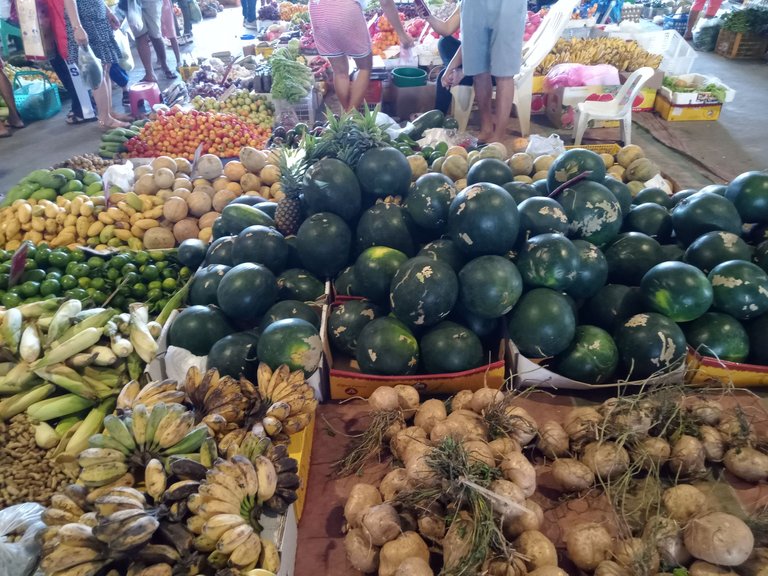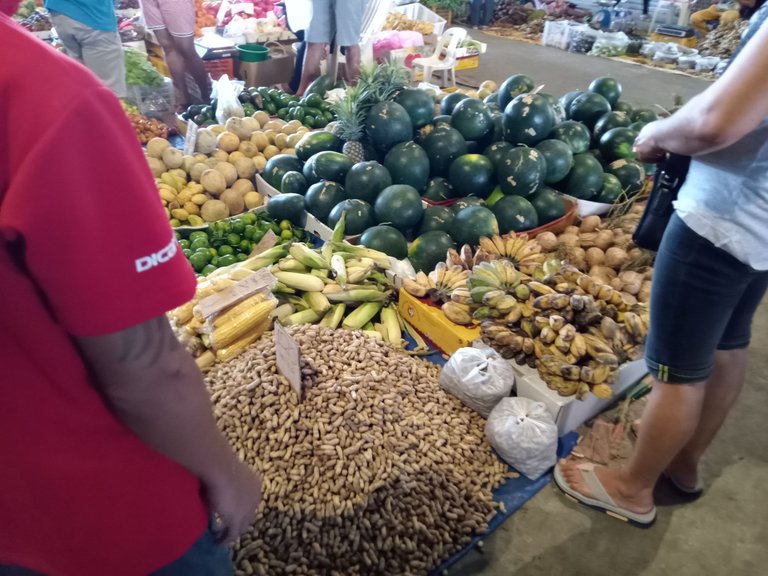 By the way, here's the watermelon that caught my attention this morning and the reason that I craved it so much. Just look how beautiful they are. And they are really big, enough to satisfy maybe five people. I didn't bother asking for its price because it's not on my list to buy some. And for sure, after knowing it, I'll be forced to buy it on impulse, lol. I especially brought a big amount with me, lol. If that happens, the allowance for 10 days that I have will be cut in half for sure.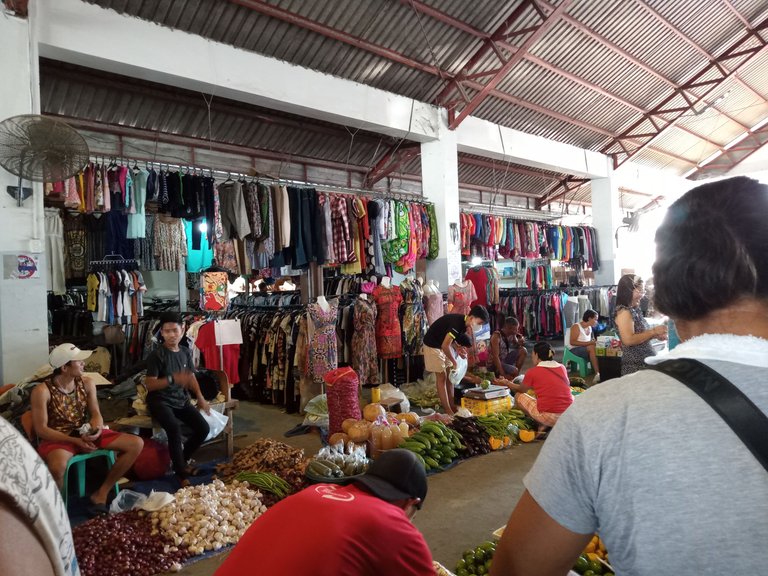 And here's another temptation that I purposely avoid: a thrift shop! Whenever we pass by here, I always leave a gaze on this store just to look for a good item. When I see something that catches my eye, I'll drag my mama in there and look into it for a short time. The only reason I am not buying there right now is because of the higher price they put on every item. I mean, it is supposed to be a thrift shop, but why is the price like a brand new one? But well, it's understandable considering that they are renting the place. It can't be helped. ƪ(˘⌣˘)ʃ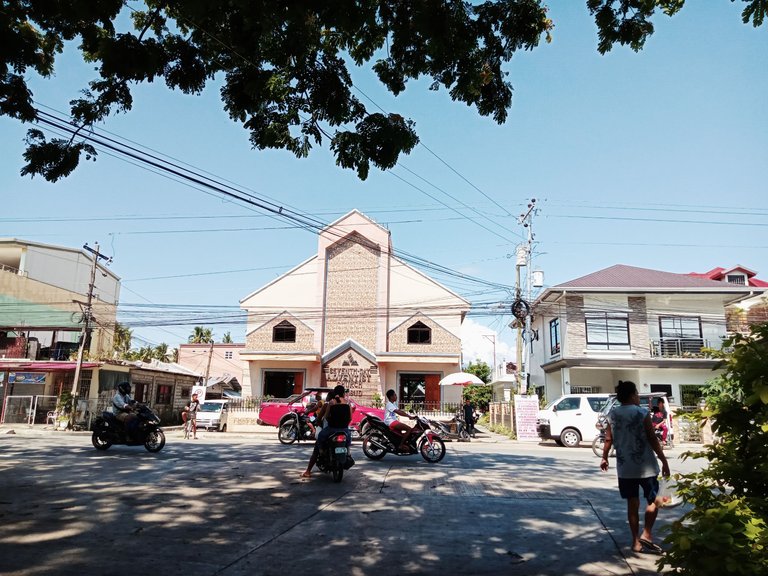 Even if it's hot today and it gets even hotter because there are too many people in the market, I still enjoy it, even if I get home in sweat (◍•ᴗ•◍)

---
---