Life is a choice, destiny and karma?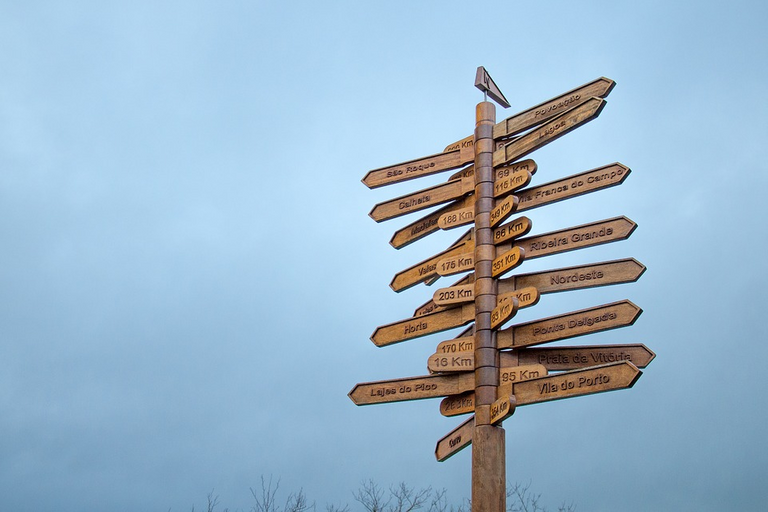 source
Dear all my friends,..
Answering questions about destiny and karma will certainly be a hot conversation. There could be pros and cons to many people. Some will say destiny and karma are real. However, of course there are others who say that destiny and karma do not exist.
For those who believe in destiny and karma of course it will be easy to say that it is all written down. We can't avoid it and just live according to a predetermined life line. Likewise, when someone experiences bad things, it will be associated with past actions that result in karma.
For those who do not believe, of course, they will say that all actions will have consequences that must be accepted. Everything that happens is of course at the personal will of each person, because every human being is given the free will to determine his destiny. When people say destiny they will say what happens is a collection of causes and effects. When the results are satisfactory, it is certainly a hard effort and if it fails, of course it is the result of not maximal efforts and targets achieved.
Life is a choice, towards destiny.
In my opinion, destiny is a pattern of life that must be lived by humans. God provides various opportunities that will be chosen by humans in living life. God provides many alternatives that can be chosen by humans. All choices made by each person will go through a different story, although the result may be the same.
For example, when a chicken is lost at night, it is searched for in different ways. There are those who search in all directions without using tools, even though it took a long time to find them. Some use lights and can find them more quickly. Others are looking for it by burning the suspected bush where the chickens are hiding. He also managed to find the missing chicken. Or there are others who do not want to search at night and wait for the morning until finally the chicken is found again.
All of this shows that in life we ​​can choose what we want, of course with various logical consequences that must be accepted. Anything can happen for good or bad. In good things, God also provides various paths that can be chosen to achieve results or not achieve results.
Logically, if man does not give up he will succeed. If when trying a business, he failed once, he should not give up until he would achieve the desired result.
However, many people see business failure as the end of everything. It's too easy to give up and blame fate. "This has been ordained by God." This kind of nature will certainly assume all badness is also predestined. All failure is the end of destiny for him.
In fact, if we look deeper, we will know that God's will is that all humans can succeed. It's just how much effort is made. It's all up to each individual.
We need to realize that what we choose will have a good impact as well as a possible bad impact. When failure in one business occurs, we must believe that there are still many ways that can be done to succeed. we can choose the same business with a different strategy. We can also change course by choosing another business.
Planting and harvesting, form of karma or consequences?
In this life we ​​often encounter events that happen as if they were a form of retribution or which are considered as karma. In this view I see every deed or event as a harvest for all that has ever been done.
All good deeds will bring good results. Bad deeds will result in bad events as well. Although we also have to remember never to think that good deeds will always be rewarded with kindness right away. It may be returned at a later time. When we no longer remember the seeds of the deeds we did.
For example, if we are diligent in helping others, it is customary for us to get goodness everywhere. Likewise, if we like to commit crimes then our presence in a community will be a burden that will disturb them. As a result, we will be in trouble because we are not accepted in their midst.
This is a form of learning for us to always plant good deeds. good seeds will produce good. Likewise, the seeds of bad deeds will have a bad impact on others and themselves.
Thus all my writing this time may useful for all of us.
Best regard from Indonesia.
@rokhani
Thank you for stopping by and reading my post. I hope you enjoy it. Upvote, comment, reblog and other support are highly appreciated.
---
---