And Then There Was Flood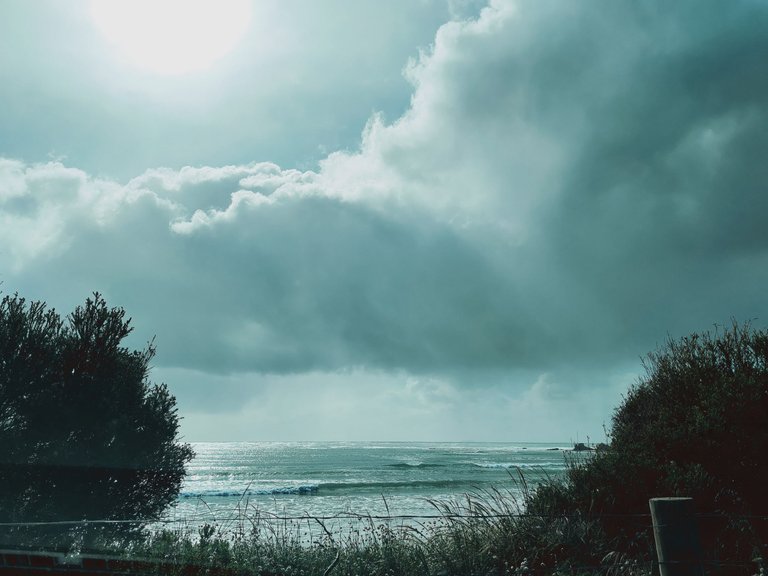 This week is set to break flood records set in 1952 in NSW as this wild and unwelcome weather hammers the east coast of Australia. We are nearly in December and it should be summer - this morning it's 6 degrees and I'm snuggled up with a hot water bottle listening to the rain.
Yesterday, picking up plywood in town, I have to detour as the Barwon River floods across a major road. The guy who serves me shakes his head and drawls that he hasn't ever seen anything like it. He has a caravan up on the Murray he hasn't been able to access for weeks, nor the insurance people. The park is underwater, shut for the forseeable. Yesterday a cargo train derailed in the next town from us, we presume from a flooded line, containers crushed against each other and crumpled. Lines are affected everywhere, transport disrupted, post delayed, businesses closed due to flooding or access. Little spot disasters everywhere.
In one town in NSW with a population of 700, more than one in five residents have been rescued by helicopter or boat, often by rooftop. In that state they are in the 62nd day of this flooding event. In South Australia students that were meant to sit exams today couldn't - schools were without power after savage weekend storms which generated more than 100,000 lightning strikes and winds of up to 106km/h.
Jamie loves weather events and is constantly checking his phone. The rain band on the weather app covers the entire east coast often - that's massive rain band measuring more than 3000 odd kilometers.
Meanwhile, it's snowing in Tasmania.
May I repeat again that it's summer?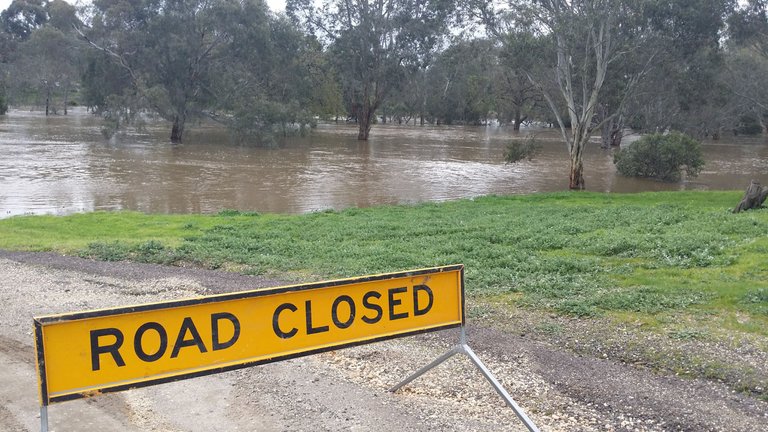 As I write this it feels like deja vu. We have experienced this kind of weather before. We are a country of extremes. But all over the world it seems, people are experiencing floods of unprecedented levels, or at least close to extreme precedents. In Pakistan, a third of the country was hit by heavy rainfall in the second part of the year which killed more than 1,000 people. In Nigeria more than 600 people died in record floods, and thousands displaced. In Venezuela, a dam collapsed, washing away everything in it's path. There's been floods in Asia too. Here on Hive I notice it because people are writing about the impact of rain on their gardens, and for some it's a greater concern than others as it's a primary source of extra food for their family.
We can argue against climate change but this is appearing as a fairly strong pattern. Sydney, for example, isn't just experiencing unseasonable rain. Data shows that short-duration rainfall events in this city are increasing by 40 per cent in the past 20 years. This isn't usual climate variability. This is change.
Here, I listen to the frogs and check the flooding in the lower field. There are mosquitos everywhere. They enter the house on washing and in clouds around children and family pets. The stores are selling mosquito zapper racquets - thank goodness we picked one up or I'd be cleaning blood splatters from walls and ceiling. There are trees down - the soggy soil causes them to lose their grip on the earth.
Dare I say it, but this all feels apocalyptic?
There's not much we can do against this. I buy a few extra food items and stuff them in my stores. But in the end, this is what it is. We have to adjust, over and over again, as the levees of our prior experience break.
With Love,

Are you on HIVE yet? Earn for writing! Referral link for FREE account here




---
---