Bubble bath anyone?!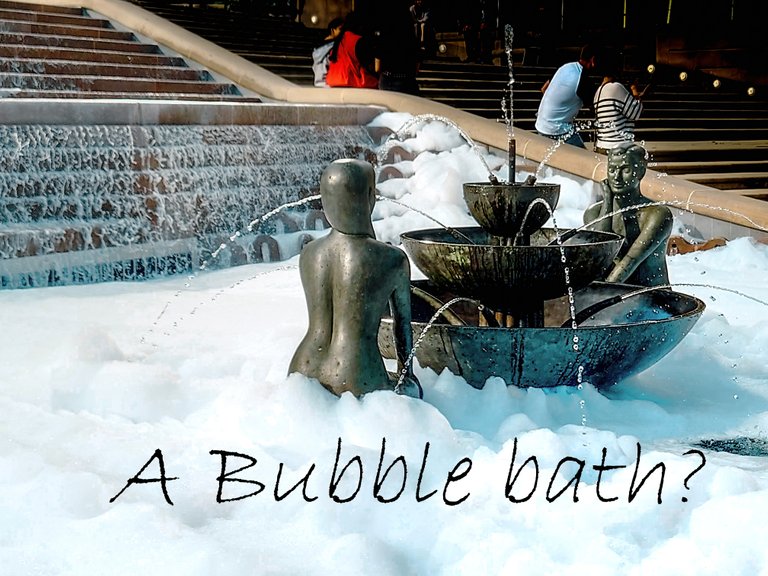 Last Thursday I went into the office after a while. The day was sunny, and the traffic was pretty great, considering I travelled by train. Passing by the River (an official fountain name) locally known as Floozie in the Jacuzzi on Victoria Square, Birmingham, I finally saw running water behind the fence.
It has been so long since the construction work began around Victoria square. They have changed the stone here and there, tidied up a bit and, of course, worked on the fountain which was previously filled with soil.
It is quite a joy to see Birmingham looking like a city again.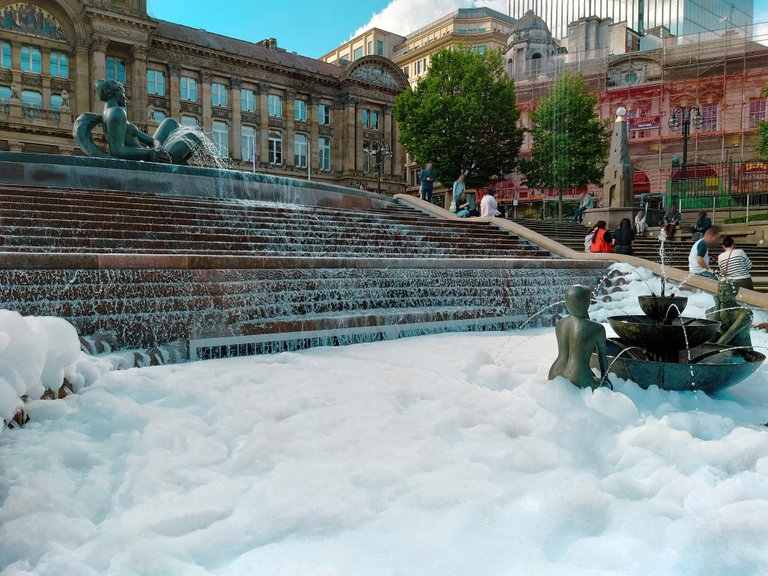 So going back to the story. At lunchtime, we went out and the fountain was already open to the public. People were sitting around it and it seemed like a great idea to have lunch here next time.
The evening came and we left the building. While slowly walking toward the train station and chatting away with a colleague, I saw a chunk of foam floating in the air. Ermmm, well that's new... or Not!
The Floozie in the Jacuzzi was yet again filled with washing up liquid. This happens often, but you don't expect it on the day of the opening. Clearly, someone had his/her hands itching.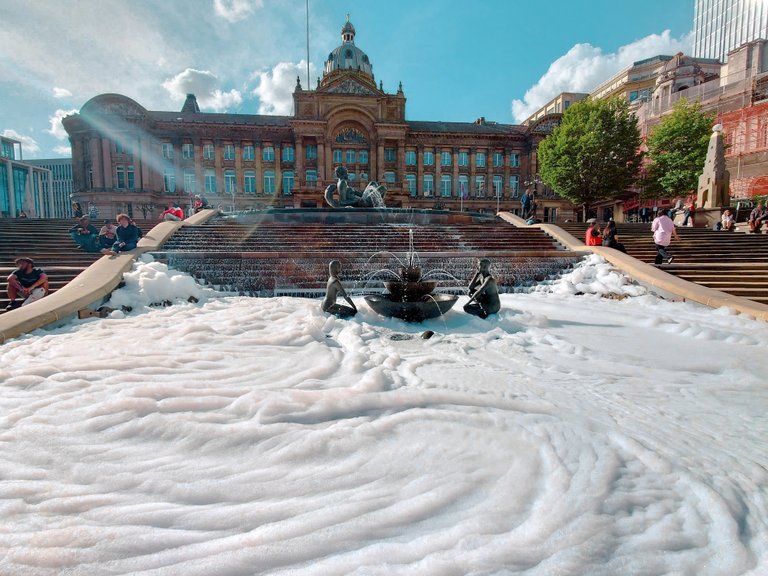 I find it a little funny and also quite pretty. And the aroma in the air was lovely!
What do you think?
---
---