Monomad | Two species of beautiful little mushrooms this morning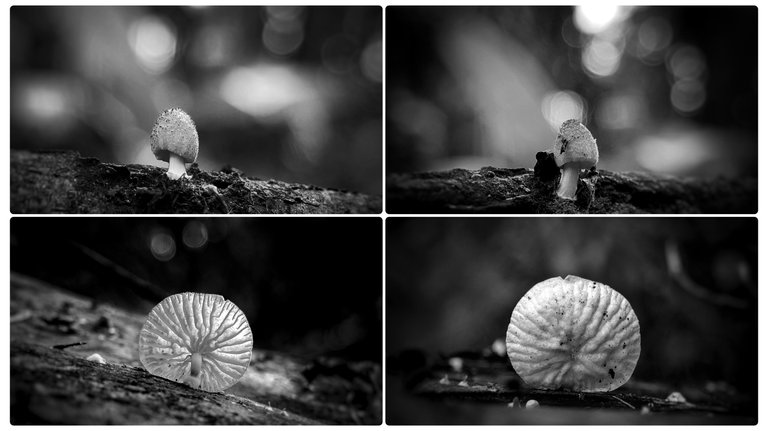 ---
This is my entry for the #monomad challenge curated by @monochromes today.
This Wednesday morning I went back to looking for mushrooms around the cocoa plantation, and before leaving I didn't forget to bring a smartphone camera and macro lens in my bag wherever I went, and when I got there I immediately circled around the cocoa plantation.
Not long after I walked and looked at the pile of rotten wood, a few minutes later I found this Coprinellus domesticus mushroom growing abundantly on this pile of wood, and this mushroom looked very small, maybe this mushroom was still a small seedling just growing.
And at that time I immediately took several picture poses of this tiny mushroom which looked very beautiful and elegant, and all my friends can see it below.
Coprinellus domesticus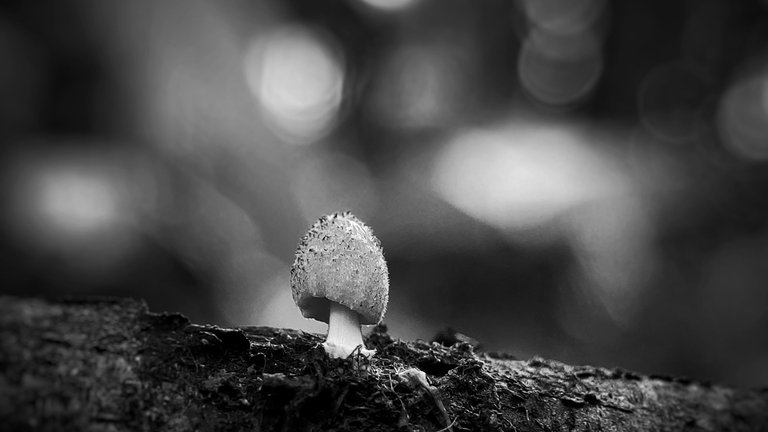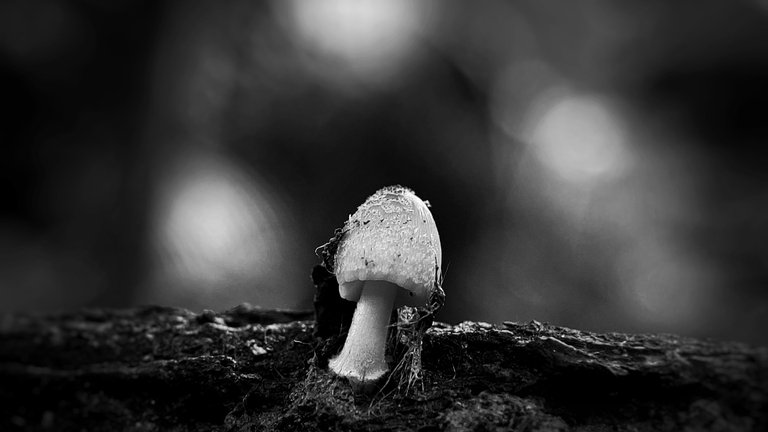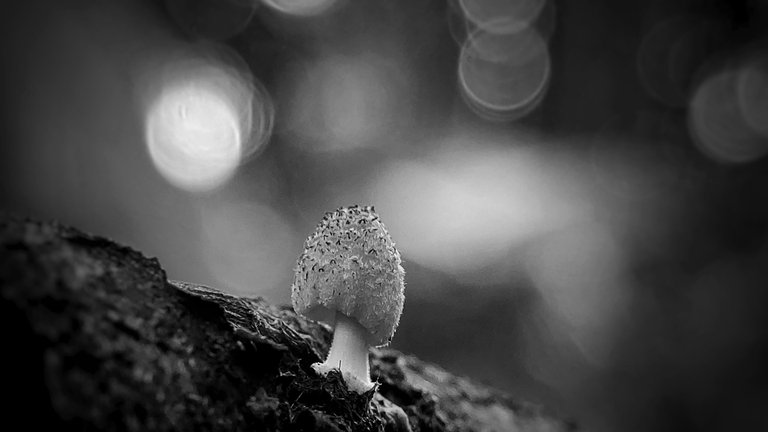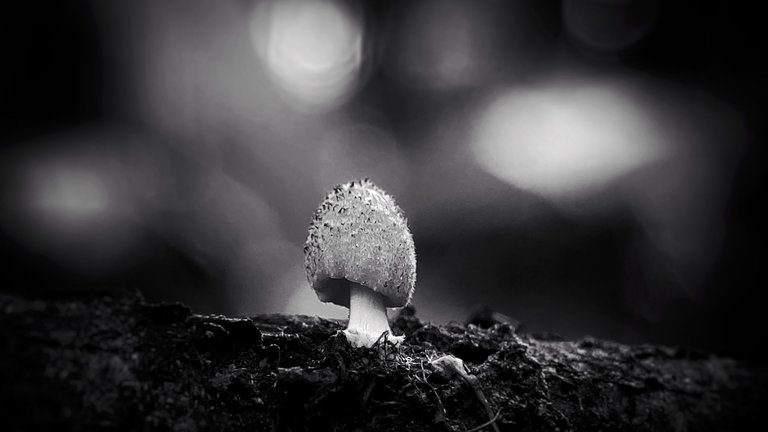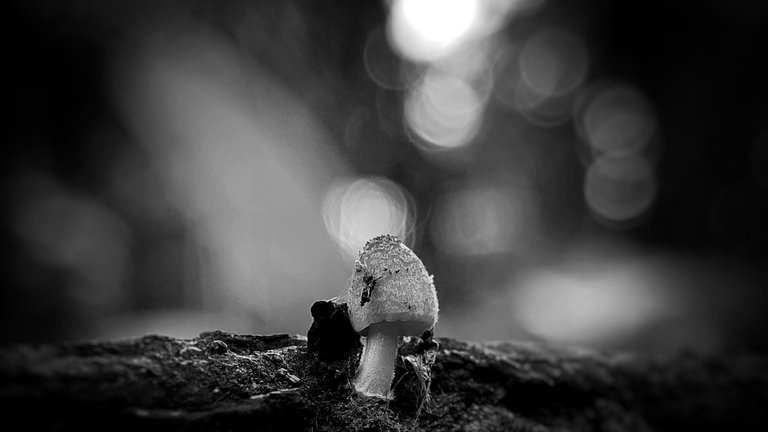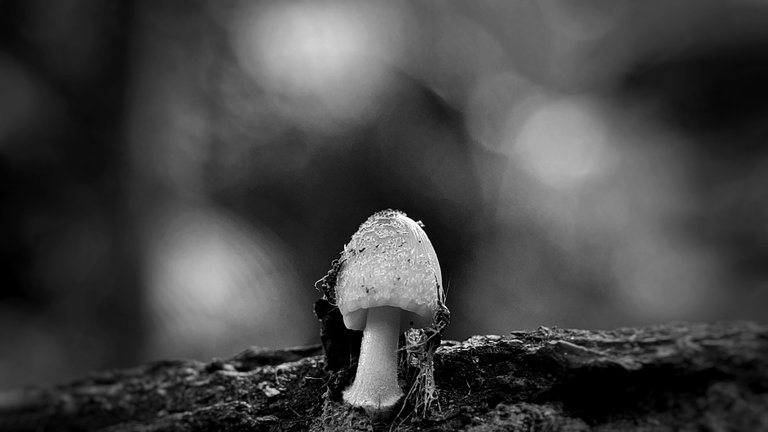 ---
---
After I photographed this Coprinellus domesticus mushroom, and then I continued my journey in another direction but it was not in vain that I got this Delicatula mushroom which was growing well on a pile of dead wood and as soon as I found it, I immediately took several portraits of this mushroom which looks very beautiful.
This mushroom has a very attractive shape and has a very bright white color, and you can see below several photos of this Delicatula mushroom.
Delicatula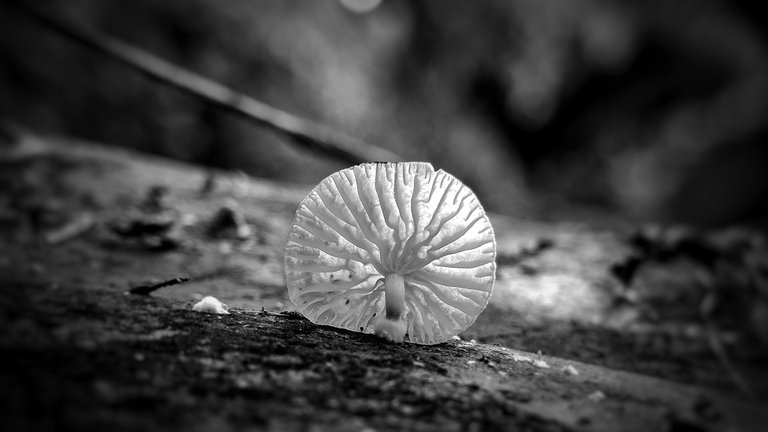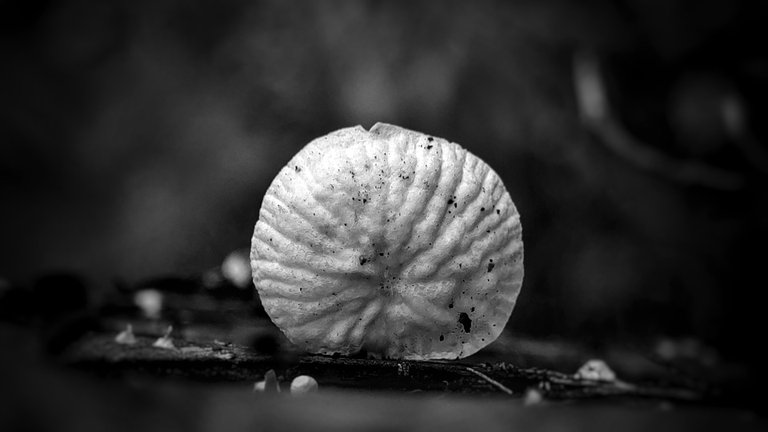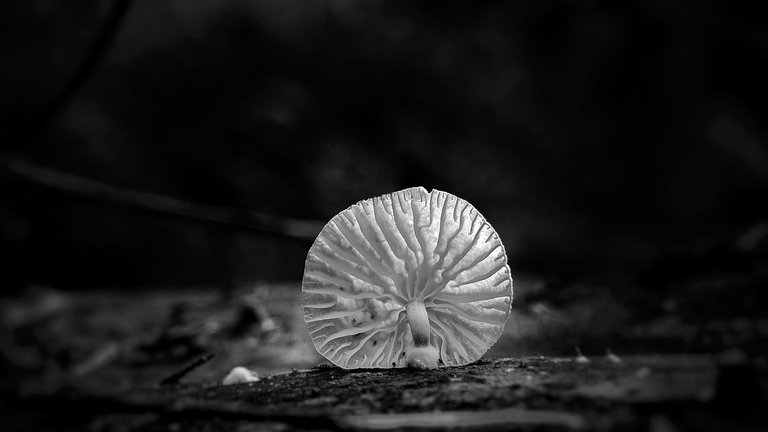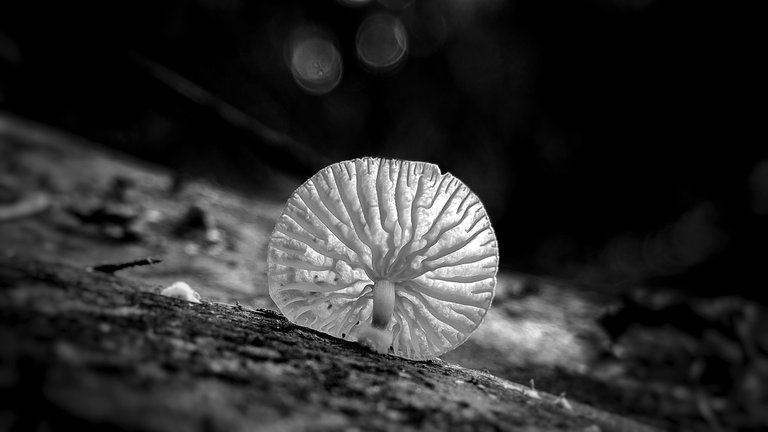 ---
| Camera | Smartphone & Macro lens |
| --- | --- |
| Location | Aceh, Indonesia |
| Category | Mushroom |
| Editing | Snapseed |
| Photographer | @ridor5301 |
---
---