Hunting a beautiful species of Crickets in the forest today - Animal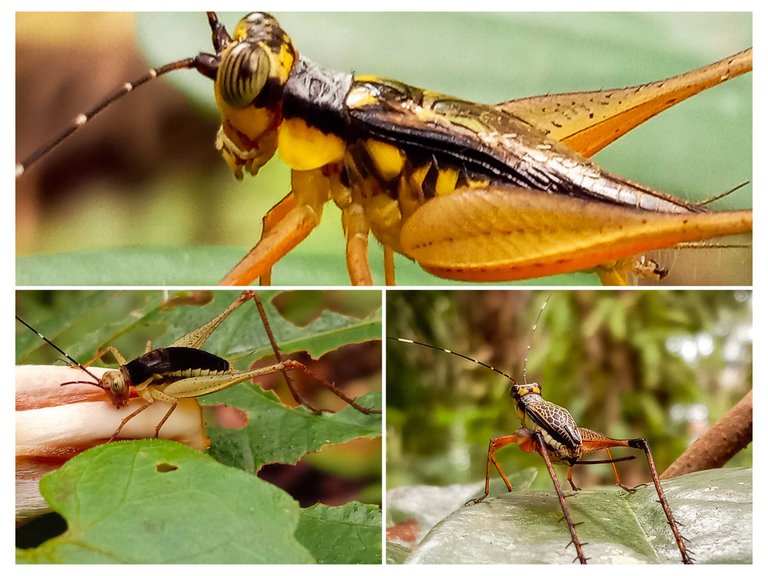 Hello everyone, I hope you have a nice day, on this occasion I have a beautiful and interesting Cricket species, a family with grasshoppers because today as usual I will return to the Aceh forest to hunt some small macro objects for me to make my post today.
and luckily got one species today namely Crickets are Orthopteran insects which are related to bush crickets, and, more distantly, to grasshoppers. In older literature, such as Imms, "crickets" were placed at the family level Gryllidae, but contemporary authorities including Otte now place them in the superfamily Grylloidea.
and on this occasion I will show you some angles of this very beautiful Cricket species and you can see it below are some macro pictures that I took today using a macro lens and I hope you like it.
---
#Crickets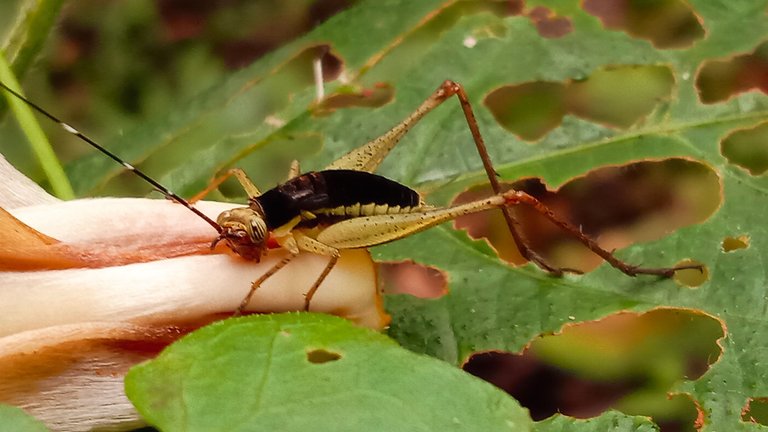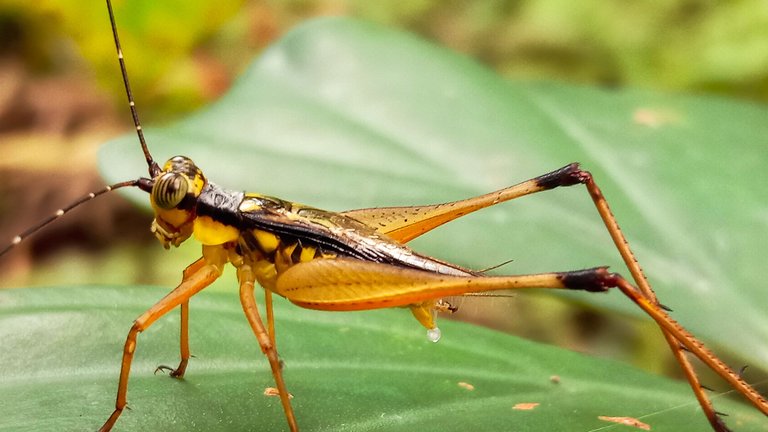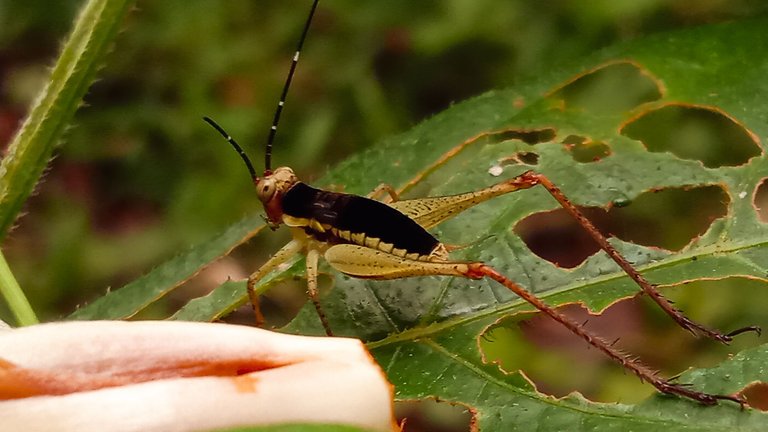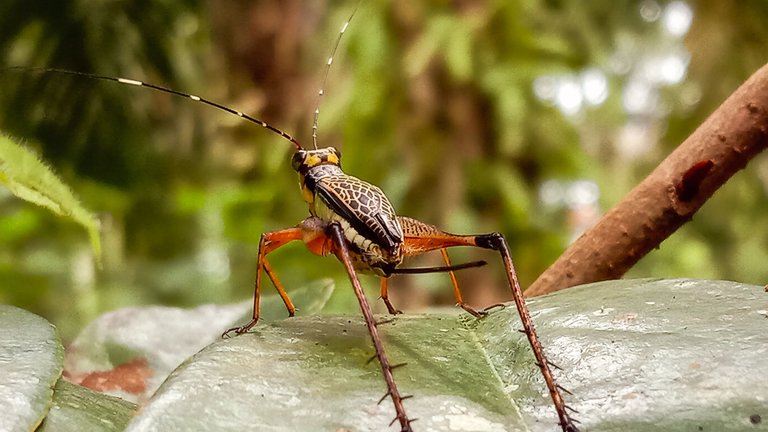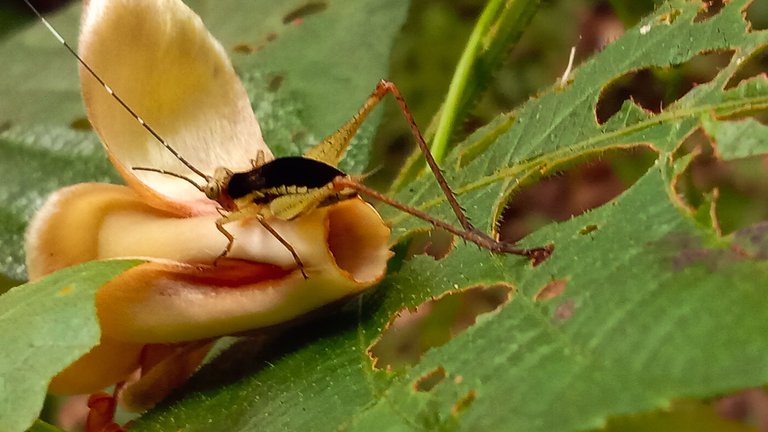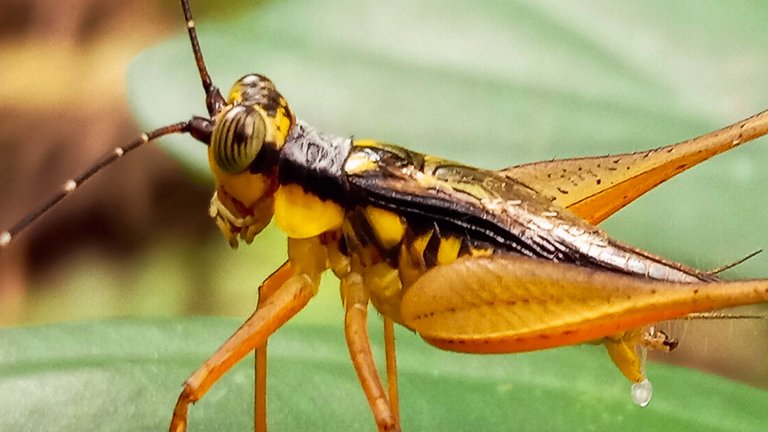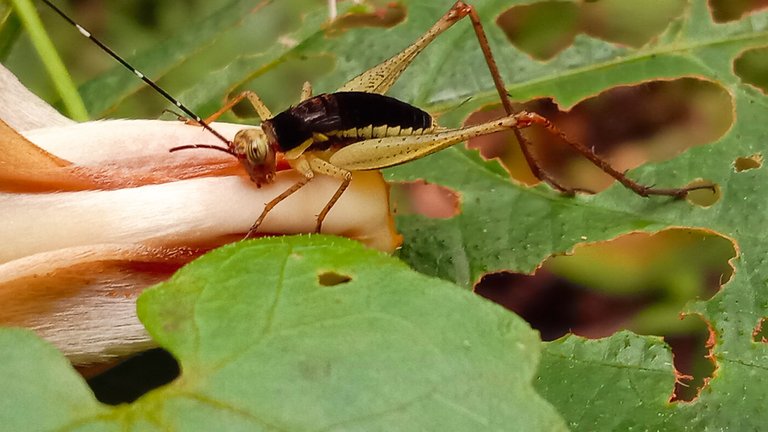 | Camera | Smartphone |
| --- | --- |
| Location | Forest Aceh, Indonesia |
| Category | Crickets |
| Editing | Snapseed |
| Photographer | @ridor5301 |


---
---