[ENG/ESP] A strategic collaboration: "My universe" by Coldplay and BTS.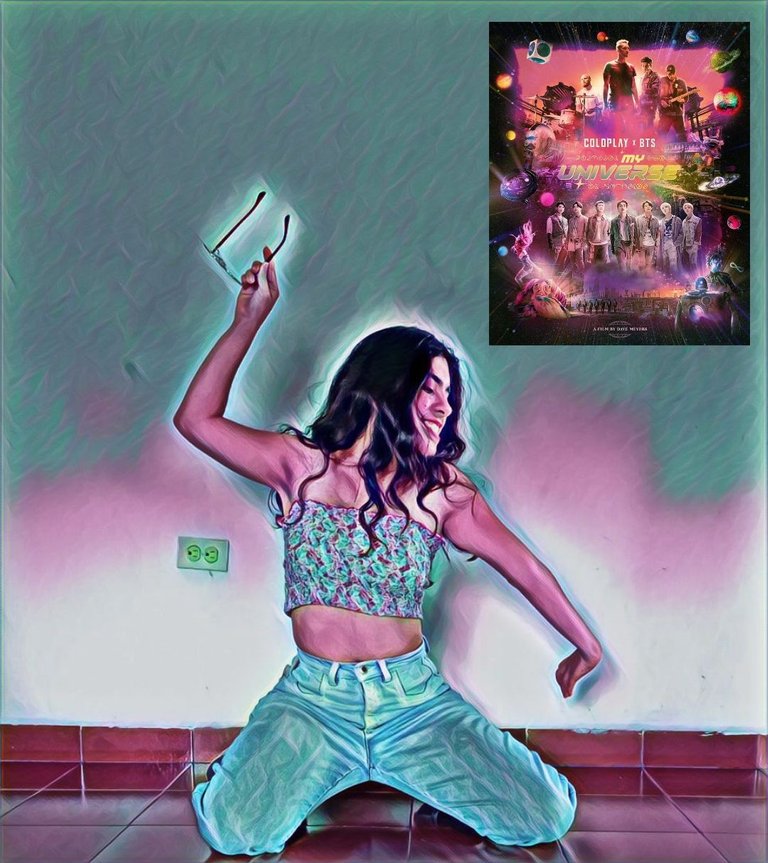 Una colaboración estratégica: "My Universe" de Coldplay y BTS.
Hello everyone! Welcome to a new review. This time I want to comment on Coldplay's new song in collaboration with BTS, the record breaking South Korean band.
First of all, I want to let you know that I am a fan of BTS and besides, in my teenage years I was obsessed with some Coldplay songs, so this collaboration made me very happy.
¡Hola a todos! Bienvenidos a una nueva reseña. En esta ocasión quiero comentar la nueva canción de Coldplay en colaboración con BTS, la banda sur coreana rompe récords.
Ante todo, quiero que sepan que soy fan de BTS y a parte, en mi adolescencia me obsesioné con algunas canciones de Coldplay, entonces, esta colaboración me hizo muy feliz.
---
Integrantes:// Members:
BTS.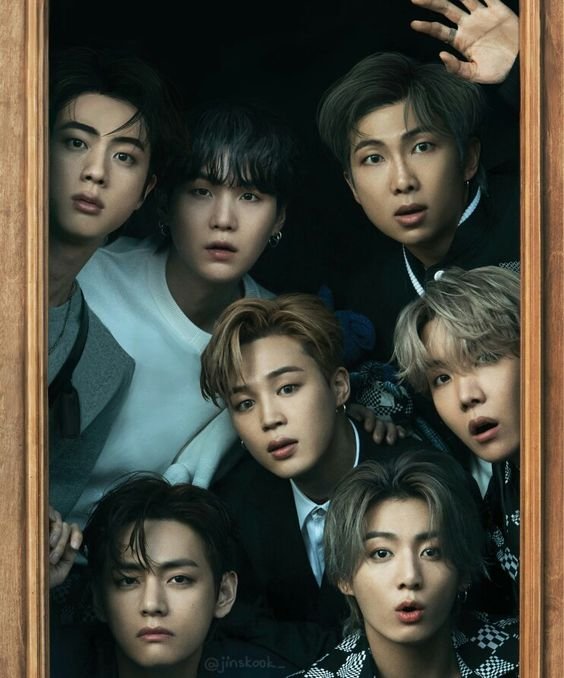 Source.
RM. (Kim Namjoon) Rapero y líder. // Rapper and leader.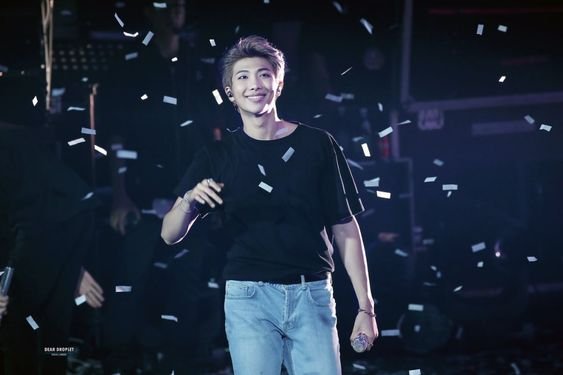 Source.
JIN. (Kim Seok Jin) Vocalista. // Vocalist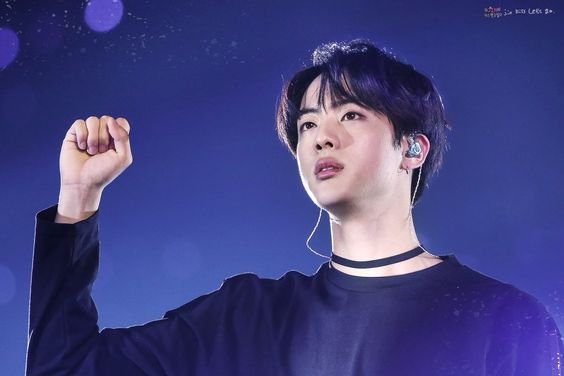 Source.
SUGA.
(Min Yoongi)
Rapero.
// Rapper.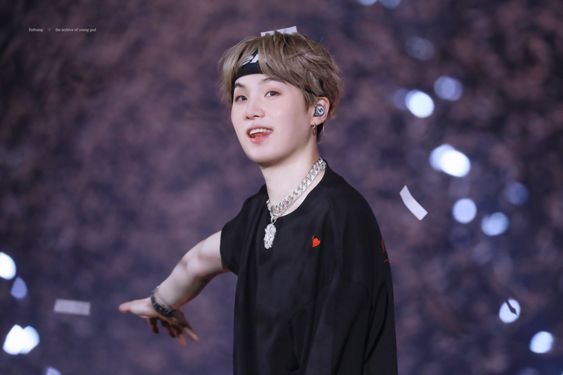 Source.
J-HOPE. (Jeon Hoseok) Rapero. // Rapper.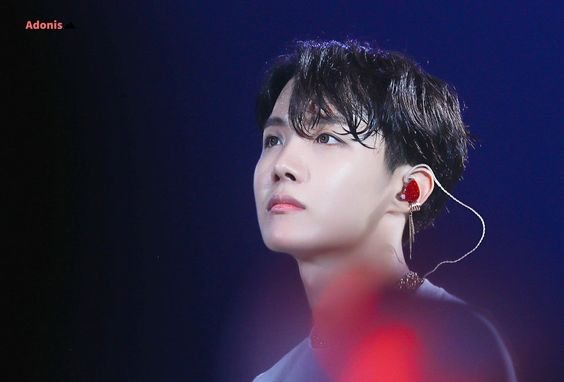 Source.
JIMIN. (Park Jimin) Vocalista. // Vocalist.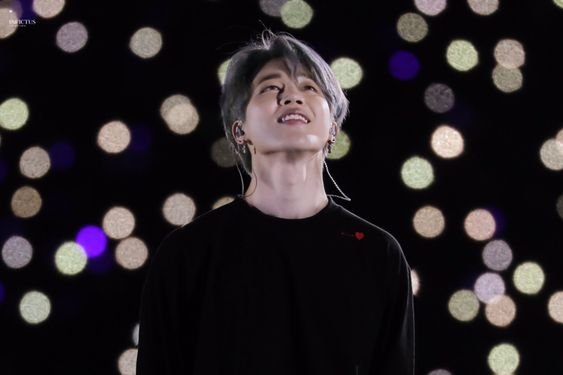 Source.
V. (Kim Taehyung) Vocalista. // Vocalist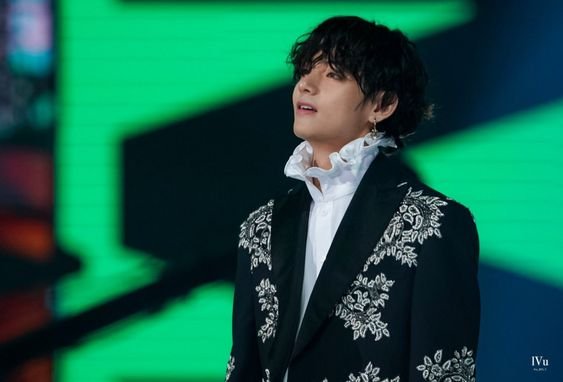 Source.
JUNGKOOK.
(Jeon Jungkook)
Vocalista principal.
// Lead Vocalist.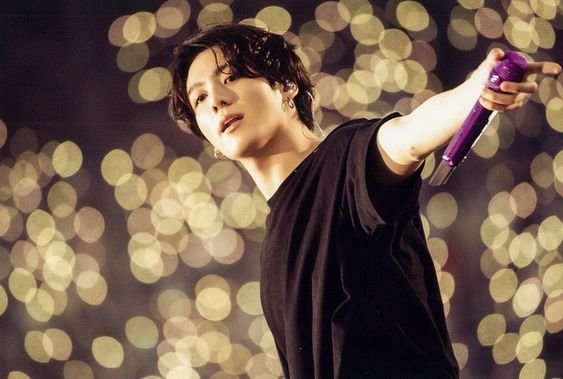 Source.
---
COLDPLAY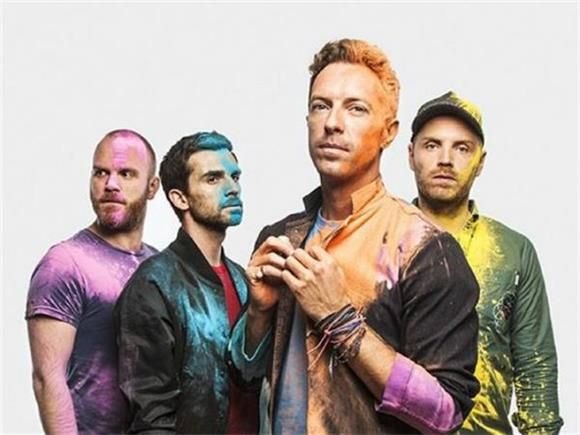 Source.
Chris Martin. Cantante principal. // Lead singer.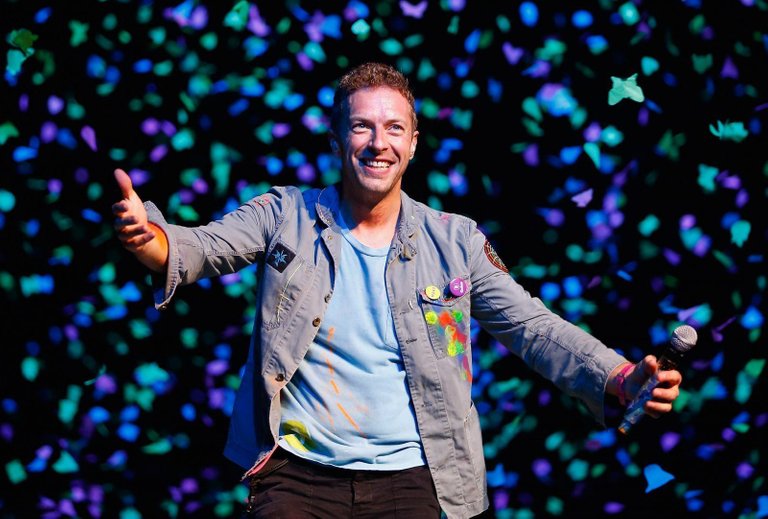 Source.
Jon Buckland. Guitarrista principal. // Principal guitarist.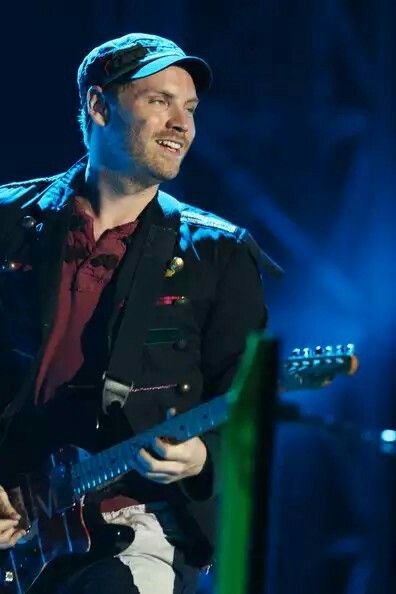 Souce.
Guy Berryman. Bajista. // Bassist.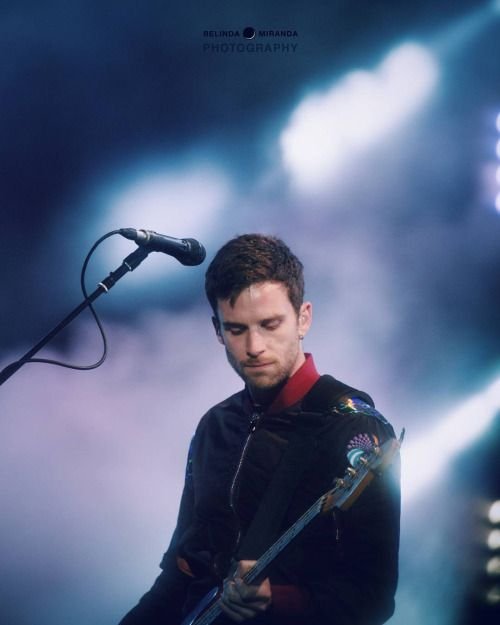 Source.
Will Champion. Baterista y voz secundaria. // Drummer and secondary vocals.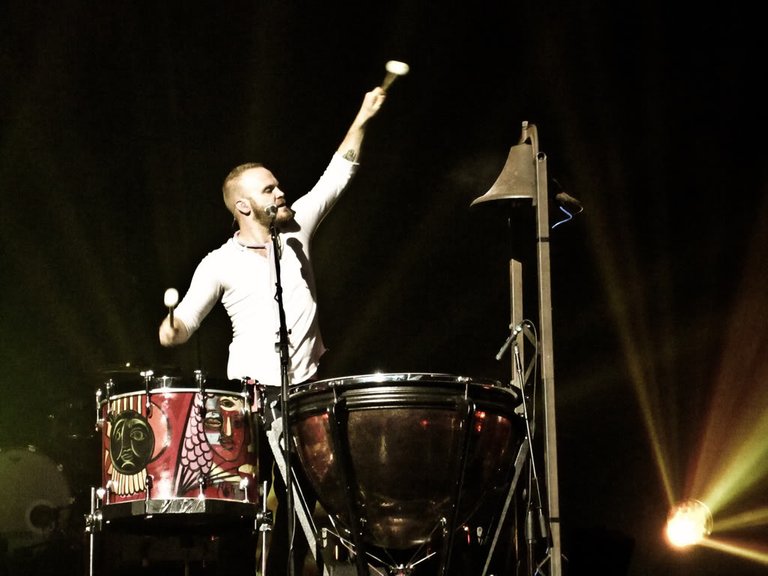 Source.
---
About the song: My universe.
The song was written by Chris Martin (Coldplay) and RM, SUGA and J-Hope (BTS), it is said that hitmaker Max Martin also participated in its production. It was revealed on September 24, 2021. It is of Pop genre and will be part of Coldplay's new album "Music of the Spheres". The song is in English but has some parts in Korean.
From my point of view, "My universe" is a moving song but. at the same time, sentimental. And if you listen to it while watching the lyric video clip (Official Lyric Video), it can take you on a journey through the Universe. Just like the official music video.
The lyrics have a lot to do with the feelings the song generates, as well as its shouted chorus arrangements. It's like a song to shout to the four winds that you love someone and it doesn't matter if people accept it or not. It reminded me a lot of one of my favorite Coldplay songs, "Paradise".
Sobre la canción: My universe.
La canción fue escrita por Chris Martin (Coldplay) y RM, SUGA y J-Hope (BTS), se dice que también participó el hitmaker Max Martin en su producción. Fue revelada el 24 de septiembre del 2021. Es de género Pop y será parte del nuevo album de Coldplay "Music of the Spheres". La canción está en inglés pero tiene algunas partes en coreano.
Desde mi punto de vista, "My universe" es una canción movida pero. al mismo tiempo, sentimental. Y si la escuchas a la vez que ves el video clip de la letra (Oficial Lyric Video), te puede hacer llevar a un viaje por el Universo. Al igual que el video musical oficial.
La letra tiene mucho que ver con los sentimientos que genera la canción, al igual que sus arreglos de coro gritado. Es como una canción para gritar a los cuatro vientos que amas a alguien y que no importa si la gente lo acepta o no. Me recordó mucho a una de mis canciones favoritas de Coldplay, "Paradise".
---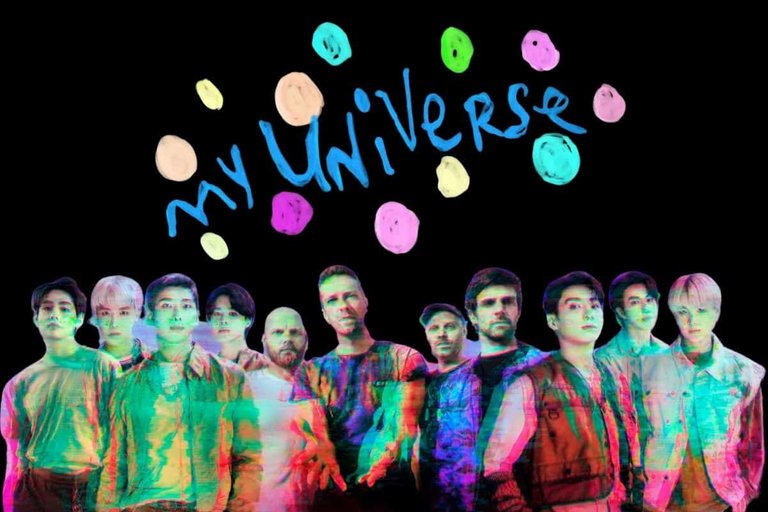 Source.
The strategic collaboration.
BTS is a South Korean K-Pop band. In recent years, they have had hits in the music charts, breaking records in streaming and album sales, both in their home country and internationally.
On the other hand, Coldplay is a British band formed in 1996. It had great successes in the 2000s, their albums appear as the best-sellers of the time, and their single Yellow, is iconic. They had banned any artist from using their songs for covers, however, they granted BTS permission to sing "Fix You" on MTV UK in February this year.
This collaboration had been brewing for a year, as Chris Martin demonstrated in the recording documentary of "My Universe" with the statement: "11 months ago we said 'how cool it would be to write a song for BTS. Initially, the collaboration was planned for Coldplay to write a song for BTS, however, they made the decision to perform it together with the South Koreans for their upcoming album.
Joining two super successful bands, with a good song made for the voices that perform it, bands from "different eras", but with the same power of influence and with the same message.... It's extremely powerful, for the music industry. It was definitely a very well thought out collaboration.
La colaboración etratégica.
BTS es una banda surcoreana proveniente del K-Pop. En estos últimos años, han teniendo éxitos en las listas de rating musicales, rompiendo records en streaming y ventas de discos, tanto de su país natal como internacionalmente.
Por otra parte, Coldplay es una banda británica formada en 1996. Tuvo grandes exitos en la década de los 2000, sus albumnes aparecen como los más vendidos de la época, y su sencilo Yellow, es icónico. Ellos habían prohibido que cualquier artista usara sus canciones para covers, sin embargo, le concedieron el permiso a BTS de que cantaran "Fix You" en MTV UK, en febrero de este año.
Esta colaboración se venia cocinando desde hace un año, como lo pudo demostrar Chris Martin, en el documental de grabación de "My Universe", con la declaración de: "Hace 11 meses dijimos 'qué genial sería componerle una canción a BTS". Al principio, la colaboración se planeó para que Coldplay le escribiera una canción a BTS, sin embargo, tomaron la decisión de interpretarla junto a los surcoreanos para su próximo album.
Unir a dos bandas super exitosas, con una buena canción hecha para las voces que la interpretan, bandas de "diferentes épocas", pero con el mismo poder de influencia y con el mismo mensaje... Es sumamente poderoso, para la industria musical. Definitivamente, fue una colaboración muy bien pensada.
---
The video.
The videos that have thematic and narrative, are my favorites and this time we find one like this. The music video of "My Universe" shows us a parallel universe, where music is forbidden... However, three bands from different planets come together through an intermediary, who hides them from the authorities and connects them with each other.
We are introduced to the band Coldplay who seem to be on a kind of planet earth, abandoned; on the other hand BTS seem to be on a dark and apocalyptic planet; and the other band, which is made up of a kind of aliens, are like on another dark planet in space. They are all playing the same song "My Universe", and they seem to be connected by holograms.
Coldplay and BTS being on different planets represents how even though they are separated by a different culture, language and audience, they can come together to make good music. I thought it was a good video, I wouldn't watch it to death, but it's great.
El vídeo.
Los vídeos que tienen temática y narrativa, son mis favoritos y en esta ocasión nos encontramos con uno así. El vídeo musical de "My Universe" nos muestra un universo paralelo, donde está prohibido la música... Sin embargo, tres bandas de diferentes planetas, se unen mediante un intermediario, que los esconde de las autoridades y los conecta entre sí.
Nos presentan a la banda Coldplay que parecen estar en una especie de planeta tierra, abandonada; por otra parte BTS parecen estar en un planeta oscuro y apocalíptico; y la otra banda, que está conformada por una especie de alienigenas, están como en otro planeta oscuro del espacio. Todos están tocando la misma canciòn "My Universe", y parecen que estàn conectados por hologramas.
El que Coldplay y BTS estén en diferentes planetas, representa el cómo a pesar de que están separados por una cultura, un idioma y un público diferente, pueden unirse para hacer buena música. Me pareció un buen vídeo, no lo vería hasta morir, pero está genial.
---

---
I'll give this song 4/5 because the excitement of the first few days has worn off, however, I think it will remain as one of my favorite songs.
That's all, thanks for reading, I'll say goodbye!
A esta canción le daré 4/5 porque ya se me bajó la emoción de los primeros días, sin embargo, creo que sí se quedará como una de mis canciones favoritas.
Esto fue todo. ¡Gracias por leer! ¡Me despido!
---
Portada de post:
Fuente de Portada "My Universe" utilizada.
La foto de fondo es de mi propiedad.
Editada con PicsArt app.
Translated with www.DeepL.com/Translator (free version)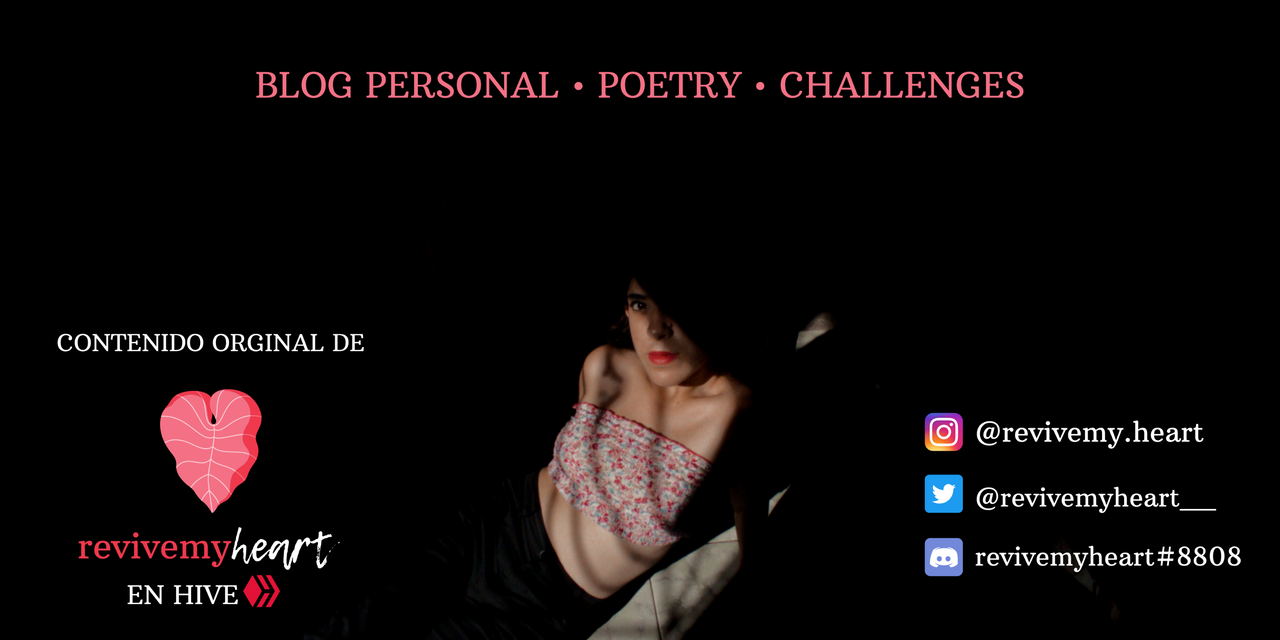 ---
---