Speak Network Snapshot/ Ragnarok Snapshot (Are You Ready?)

Ladies and gentleman the moment we all been waiting for, "IT"S (almost) TIME" for the main event of the evening. In this corner we have the Speak Network and its airdrop for those holding HIVE tokens. Folks this airdrop is just hours away. This scheduled event will take place at 8 A.M. GMT Thursday January 6th, 2022. That's not all folks because this is a dual main event where the only one who loses is those who don't participate. Our other main attraction of this evening is the Ragnarok airdrop. That's right its a two for one deal. Two amazing airdrops being completed on the same day January 6th, 2022.
---
The tale of the Tape
---
Speak Network Airdrop Details:
1-1 snapshot of all the Hive/Hive Power in existence
January 6th is the drop date
HBD is not included
You are not guaranteed a drop for your Swap.Hive
Drop must be claimed (Speak App)
12 month claim starting in Feburary
Lets break the above down a little. The 1-1 snap shot includes all Hive/Hive Power in existence, this means Hive on exchanges. As everyone knows in cryptocurrency land, "Not your keys, not your tokens". Its likely the exchanges are not going to give you this drop so moving your HIVE that you have on any exchanges to your HIVE wallet is the best move to secure max value from the Speak Network Airdrop. HBD is not included so converting to HIVE is your best option if you are looking to maximize airdrop value. This same logic applies to any Swap.Hive you own. While the chances of getting your airdrop value from Hives native exchange (Hive-Engine) is high its still not guaranteed. Its best to exchange your Swap.Hive for Hive if you want to 100% guarantee you get its airdrop value. This airdrop will be completed over 12 months with the first claim being available in February of 2022. Tokens must be claimed on the Speak App.
---
Ragnarok Airdrop Details:
Hive Gaming
Game financed by @theycallmedan
100% open sourced
100% total capped supply airdropped to HIVENS
The snapshot will take place on January 6th/2022.
Airdropped amount based on Hive amount you hold
Ragarnok is An NFT based P2E strategy game. The games design document can be read HERE. There is allot of information to unpack in that document I just linked but to sum up the game in one sentence, its going to be a chest like battle game. I do suggest you click the document link and read all the juicy details for yourself. As I previously mentioned, if you want to make sure you get max value for your HIVE holdings don't forget to move all your HIVE token holdings (Including Swap.Hive) to your main Hive wallet(s) for max airdrop potential. For move information about the Ragnarok game and additional information of how the Ragnarok airdrop is going to work visit the topic titled, Ragnarok-Is-Upon-Us.
---
That's it for today folks. We hope you enjoyed your evening that was filled with receiving FREE airdrops. There was no losers in this battle, just winners. Thanks for tuning in and collecting your FREE AIRDROPS we will be seeing you on the Ragnarok battlefield once its time to rumble!
---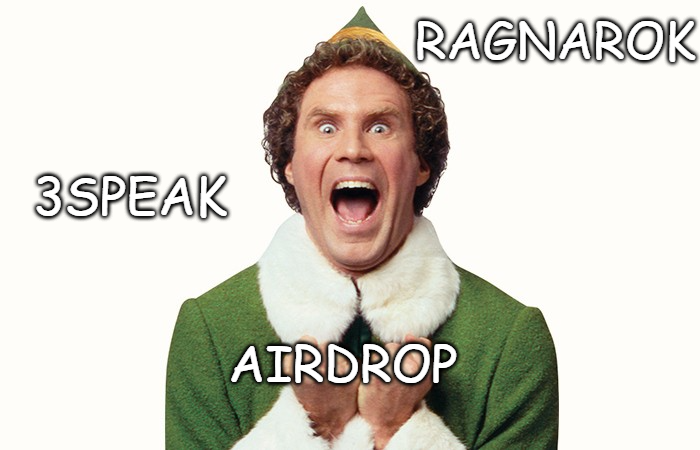 Speak AMA:
Skip to 20 Minute Mark For Airdrop Info
---
---