An advantageous rainy day at Mohipur River port.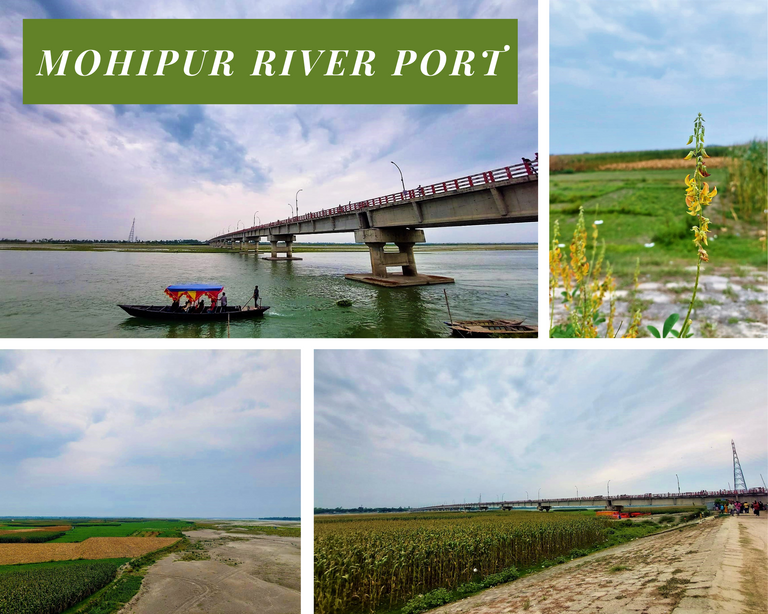 Who would mind spending a day at the river bank while raining? If you are in the mood to soak the vibe of nature and enjoy a day out wrapped in the best natural experience, then this must be it!
We went to the Mohipur River port for fresh air and the river view. We didn't expect the soak in the rain although it was a rainy/gloomy day. But it was a win for us. We loved the rain on that hot summer day.
Let me share my adventurous experience.
---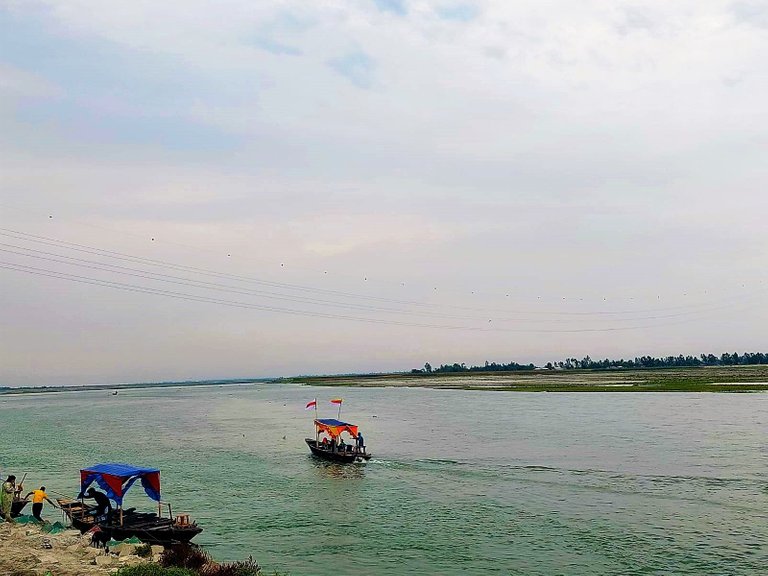 Mohipur Ghat/port is a well-known river port located in Rangpur, Bangladesh. It serves as a crucial transportation hub for goods and passengers traveling by river. The ghat provides access to the Teesta River, which flows through the region.
This ghat/port is likely to be a bustling place with activity and serves as an important point of interaction between land and water transportation systems. It's a significant landmark in Rangpur for people relying on river transport or interested in experiencing river journeys in the area.
In recent times this became a major tourist attraction in this locality for its breathtaking view. The river would look much fuller and more beautiful during the rainy season, after a few days.
It was only half an hour's ride from our hometown. We went there before but not like in the rain.
---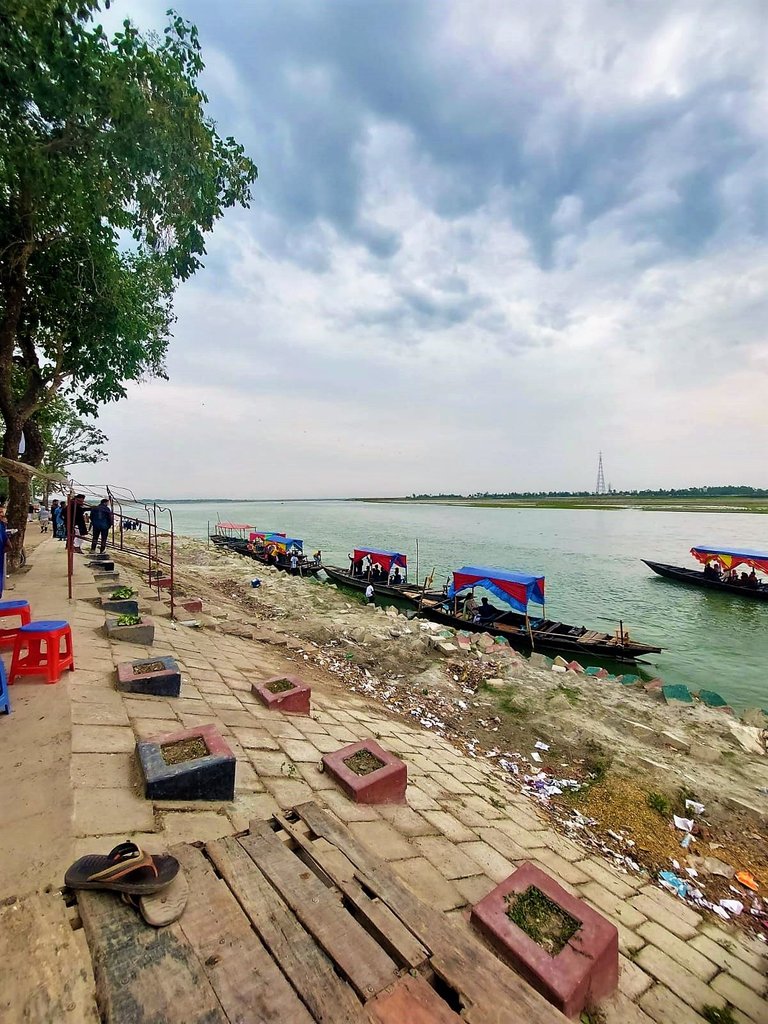 Both sides of the river were full of tourists. Fortunately, because of the rain, we got to observe the crowd-free view for a while.
On this left side, you can hire a boat, ride on the river and even swim if you want. The boost ride only costs us 200 taka / $2 for half an hour.
We couldn't take pictures of the ride because we had to leave all our mobiles as it was raining.
---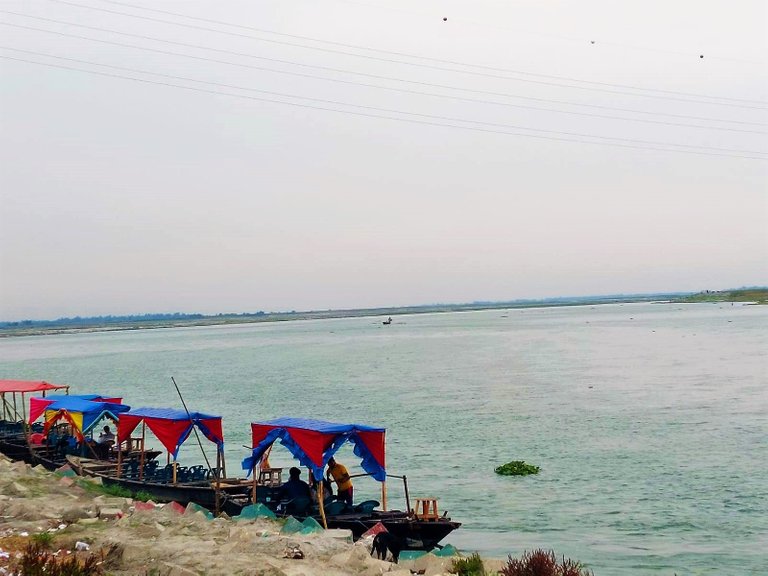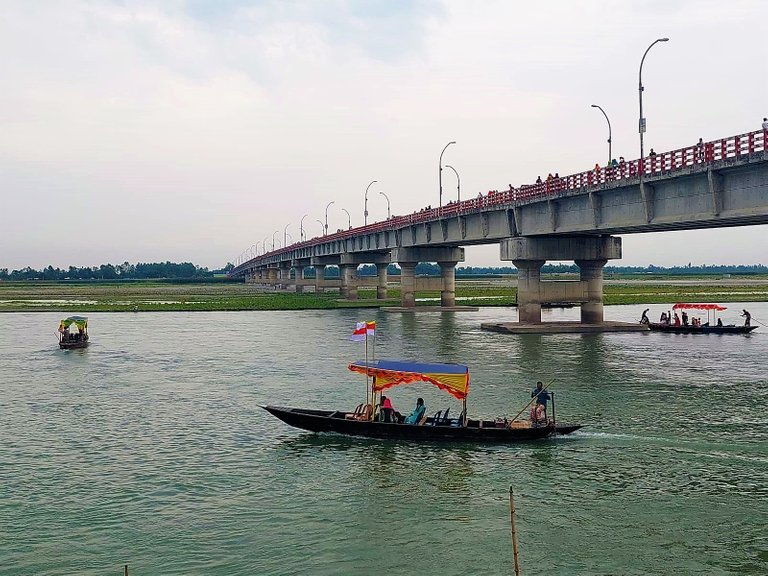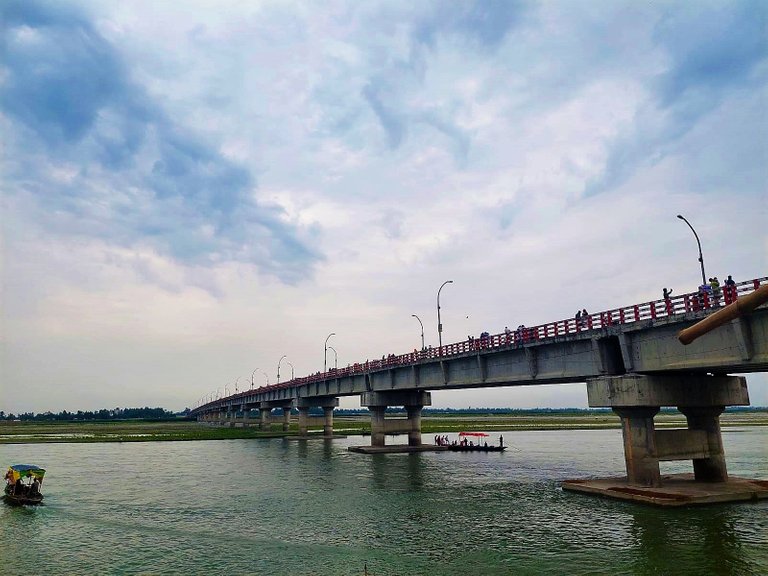 At Mohipur Ghat, you can find various types of river vessels such as ferries, cargo boats, and smaller boats used for local transportation. These boats play a vital role in connecting different parts of Rangpur and neighboring areas, facilitating trade and commuting.
Moreover, the traffic is very minimum in this area with only a few local transport. So you can free-ride or walk over the bridge; as you can see many were doing the same.
The crazy wind before the rain blew our minds away. It was so refreshing and we felt crazy during that time. We walk around, my son was running with joy, we all were waiting for the rain to pour into our souls.
---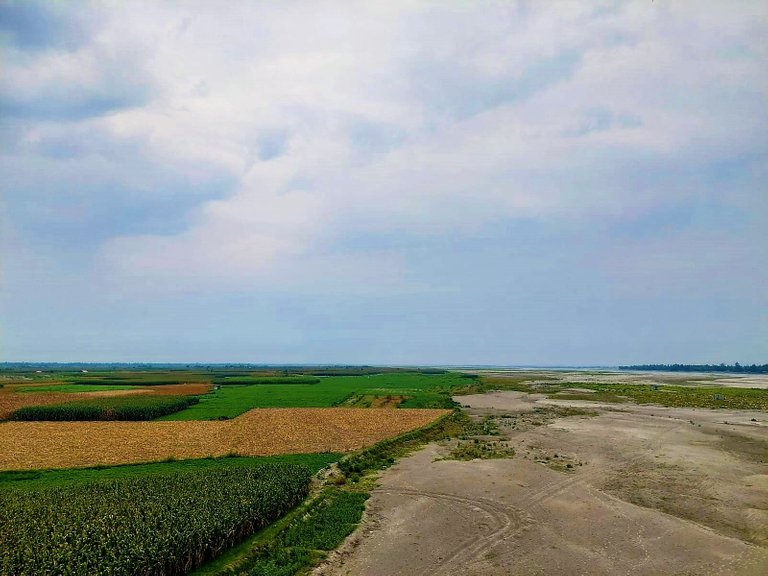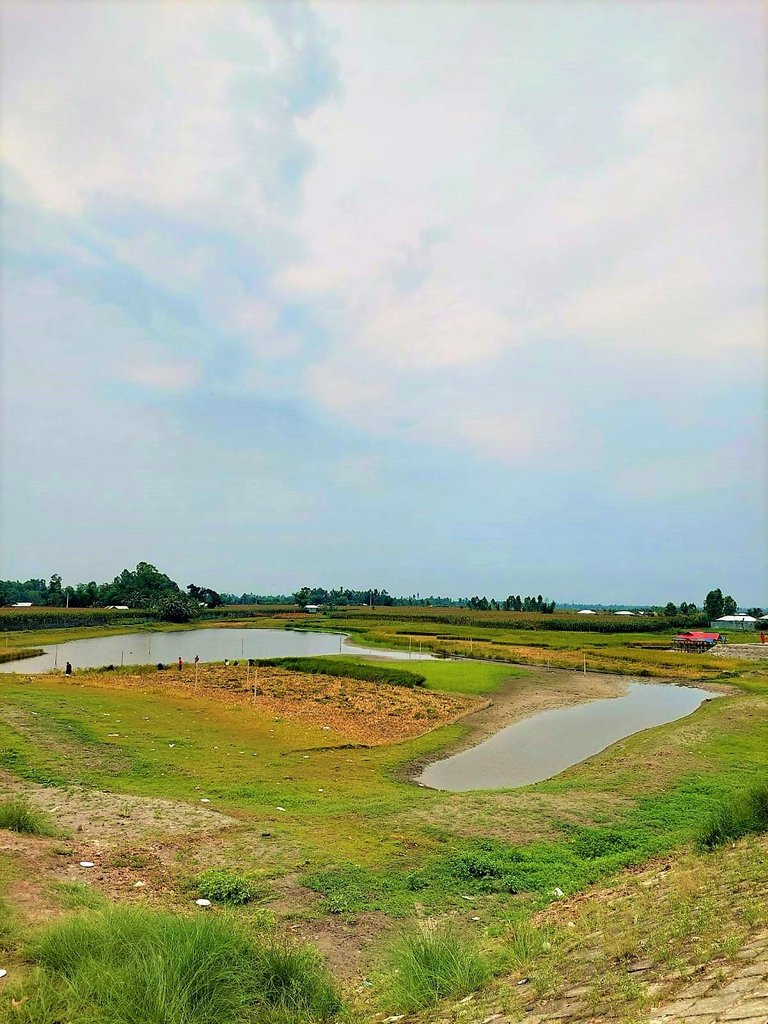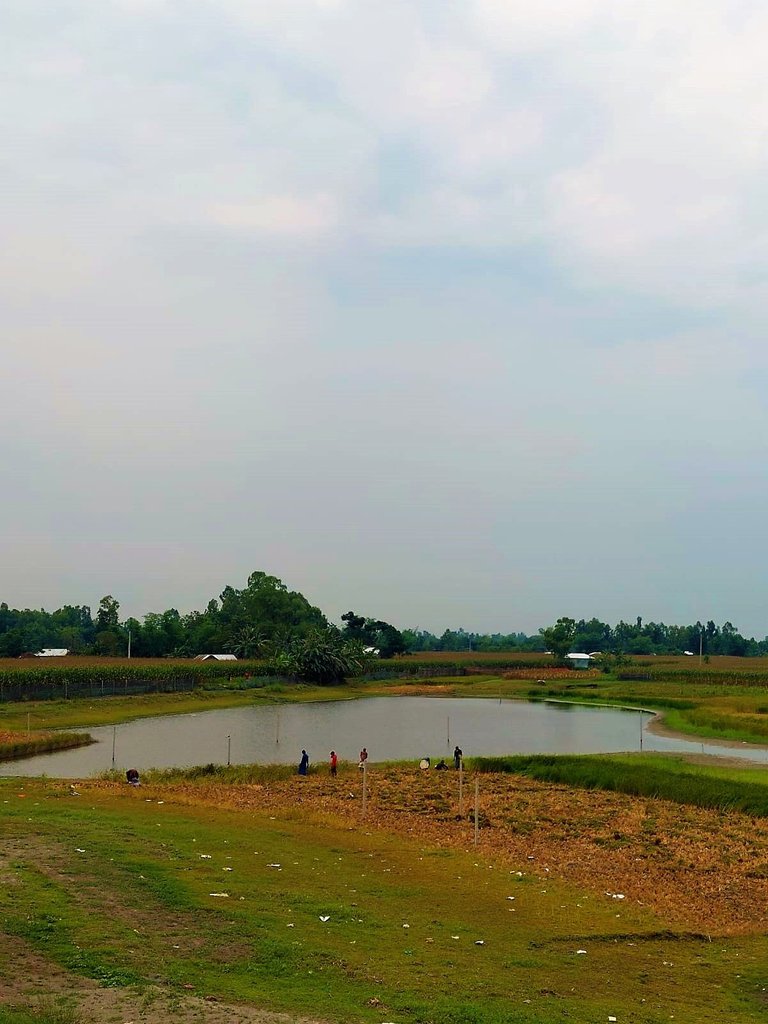 The other side of the river looks way more different.
There was not much water, the river looks a lot dry out. Although I have heard that during the mid-rainy season, both sides of the river got overflowed.
Also, I got to know that the farmers take leases of the land to plant different crops during this dry time, as you can see in the photos.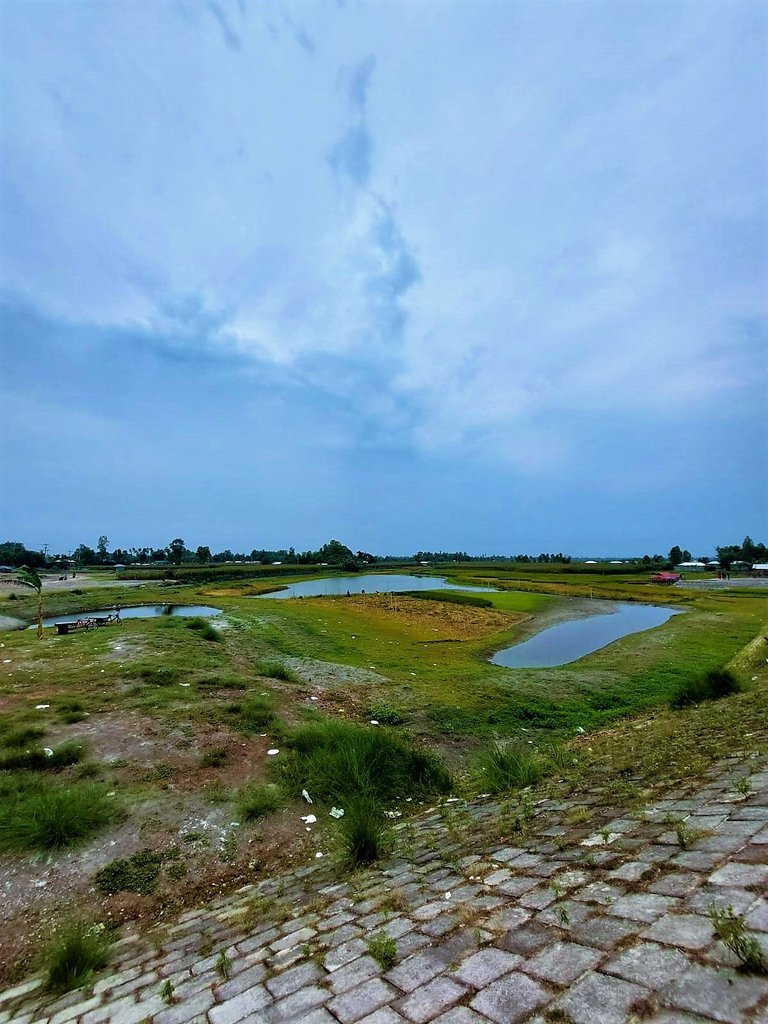 The mini ponds used to be part of the river and once the rain hits, this will again look like a fertile river.
There was a long concrete barrier on this side of the river to stop river break. People take a bike ride over this road and it looks fun.
---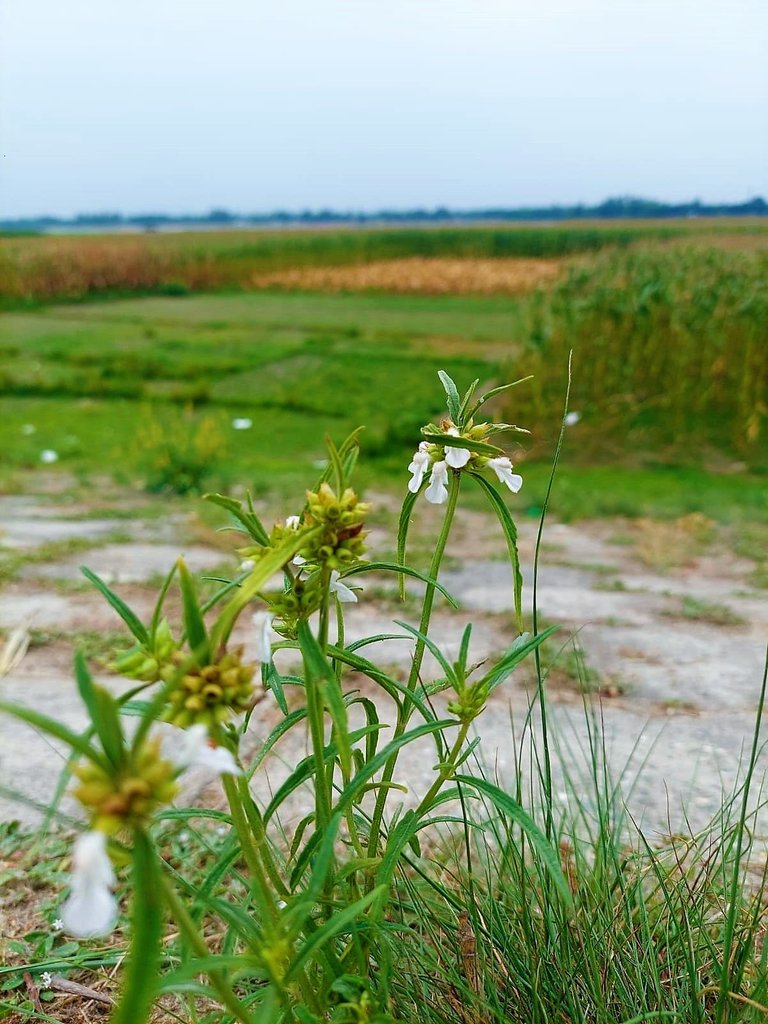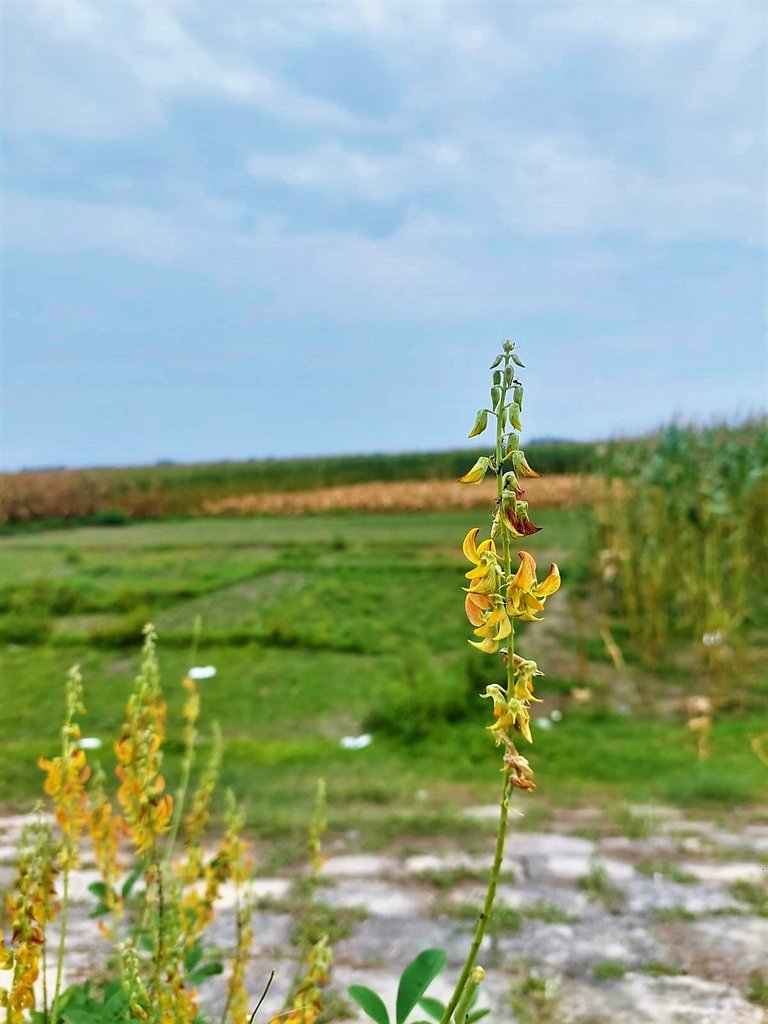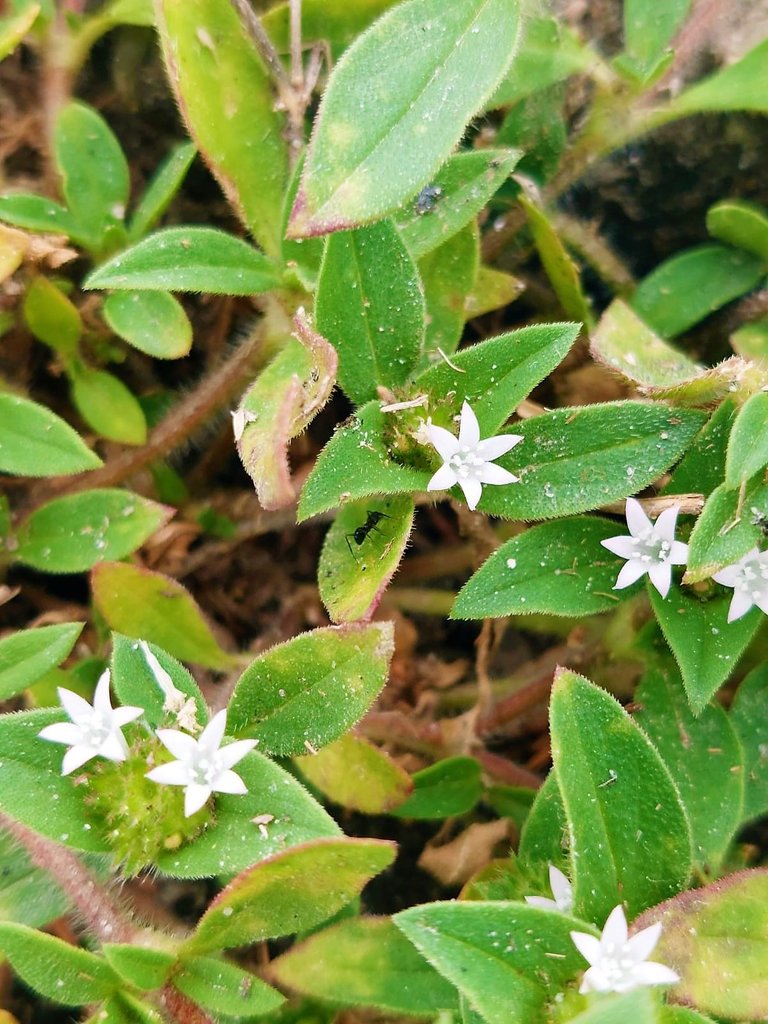 What I love most after the rain is the wildflowers. They were so random but looked so beautiful and fresh, it really attracted me.
If I say honestly, then this was one of the best days of my visit to my hometown. There was nothing significant but the rain, the view, and everything surrounding this place amazed me.
I would definitely revisit this place whenever I get the opportunity.
---
---
---