Agar-Agar Marble Pudding | Eye soothing and delicious.
It's a surprise that I don't make Agar-Agar jelly that much, maybe a few times a year. But they are always in my kitchen. That's why I thought it was time to make something with the Agar-Agar before the date expires. lol. And guess what? As always I came up with my own recipe.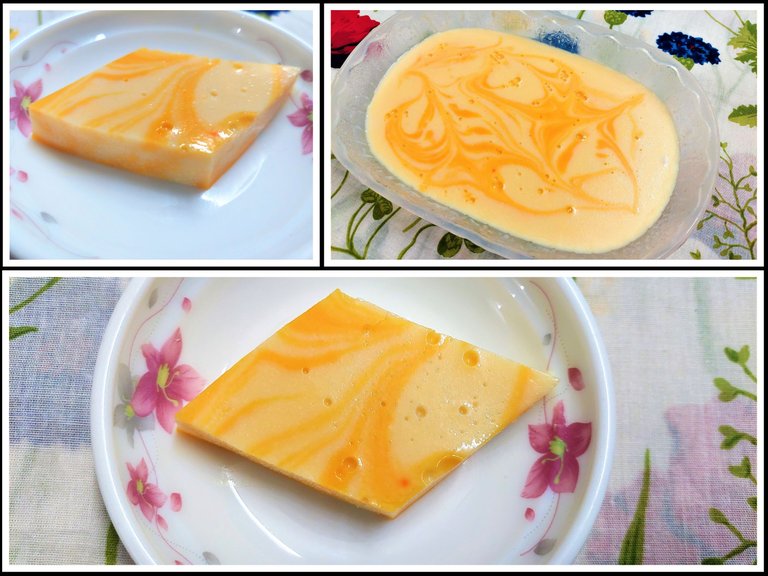 Doesn't it look super eye soothing? I loved how it turned out.
Let's see what we need to make this jelly/pudding.
1.5 teaspoons of agar-agar powder
Two cups of evaporated milk
1/2 cup of water
1/2 cup white sugar
A pinch of saffron color/ any food color you prefer.
I think adding any kind of fruit pulp like mango will be much more delicious. I would try that next time.
Let me share the detailed process.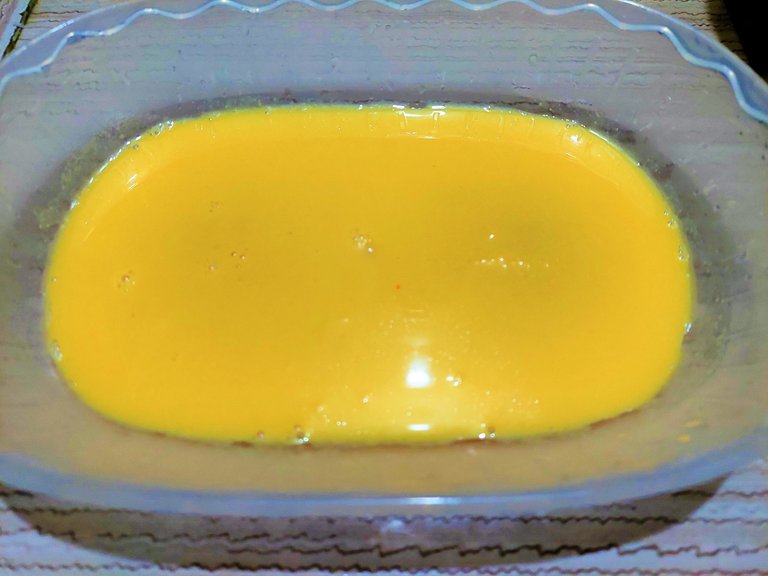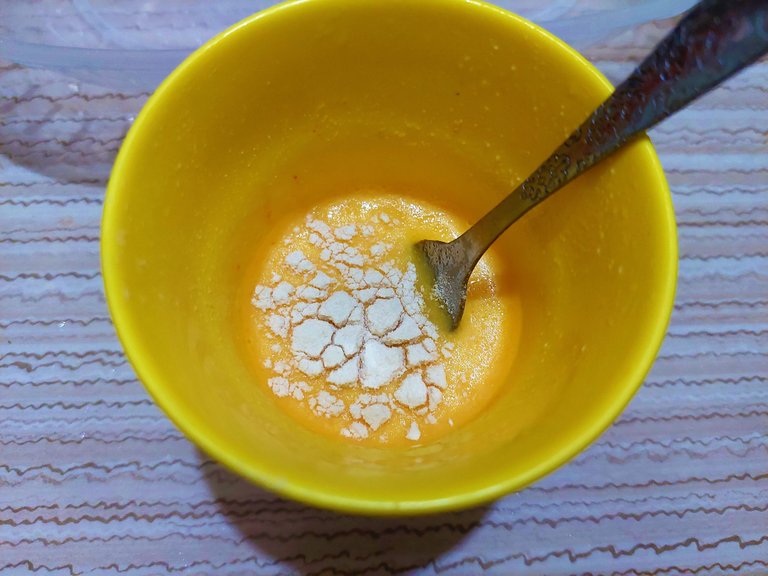 I added the agar-agar power to the warm water. Then added a pinch of saffron color. saffron usually gets bitter if added much so be careful. Also, you can get the color with raw saffron if you want.
I let it sit for a while. And then added the evaporated milk. Before that, I added sugar to the milk. You can use UHT milk to make the mixture thicker. I turned 3 cups of milk into 2 by boiling.
When the milk cool down and the agar-agar was also set then carefully I poured the milk slowly over the pudding.
This will make white lines in the pudding, use a fork or a thin stick to make the pudding-like marble design.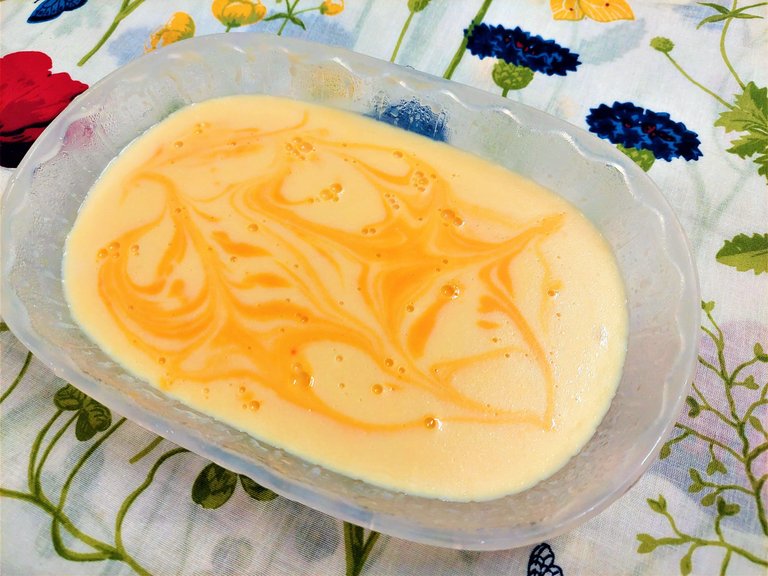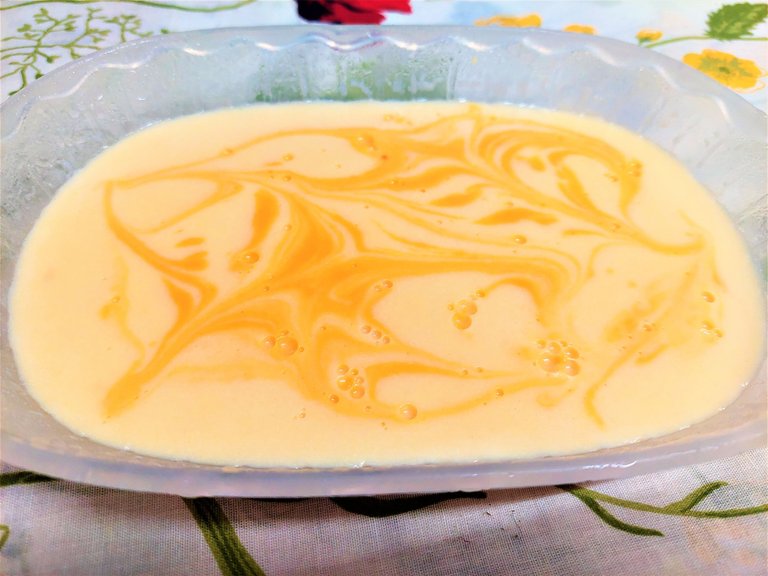 This is how it turned out.
Keep it covered and chilled in the refrigerator for at least 2 hours and serve. It will be good to eat up to four days.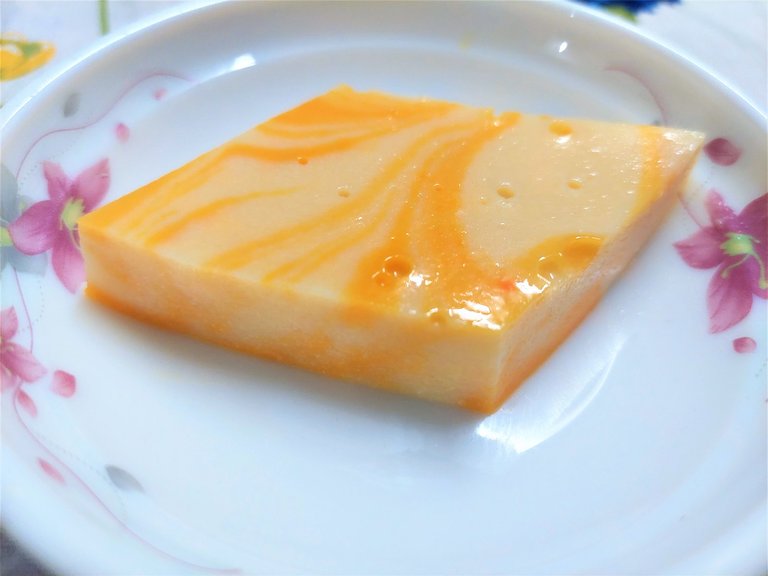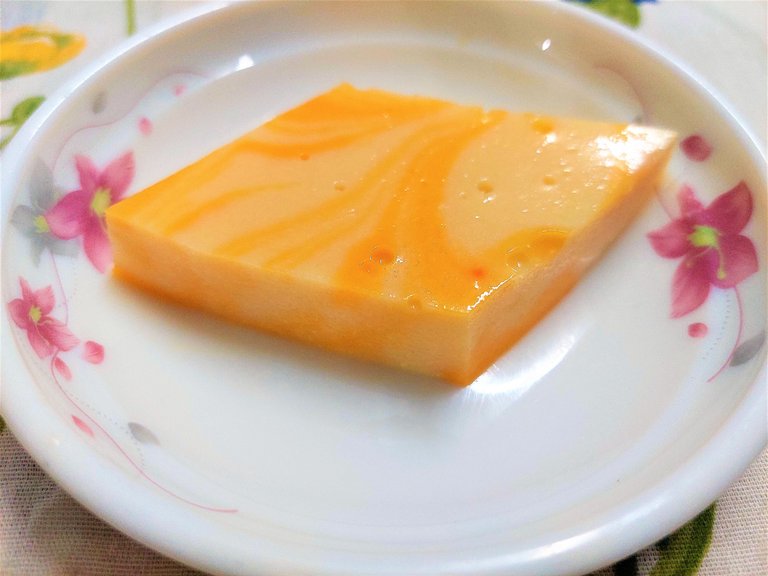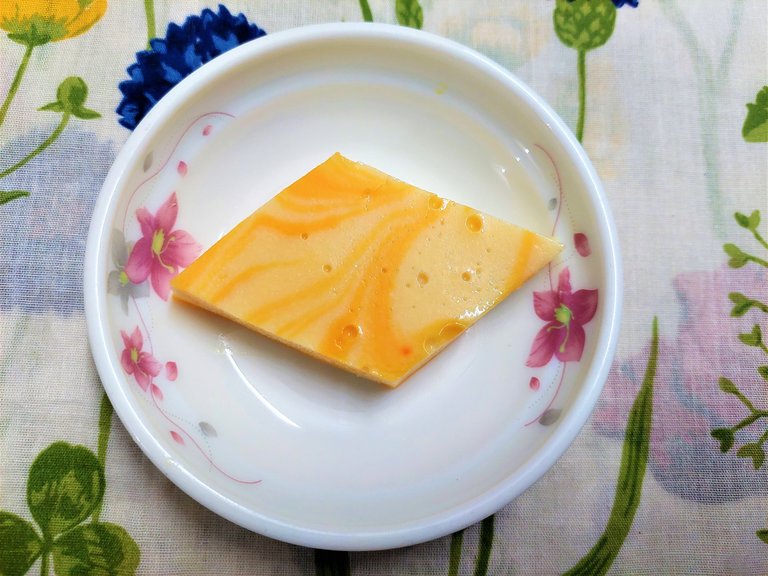 This soft, fluffy, slightly custardy-aftertaste jelly pudding is what I need after a nice meal.
You can add egg to this also and maybe some fruit pulps. I would do some experiments with this recipe later for sure.
Try it, you will love it.

---
---