This Is The Time You Wished You Saved Some StableCoin
It's the best season, it's about that time of the year where everyone will be talking about the market's bearish movement. All the coins are having a blood bath, no one is left untouched except the stablecoins.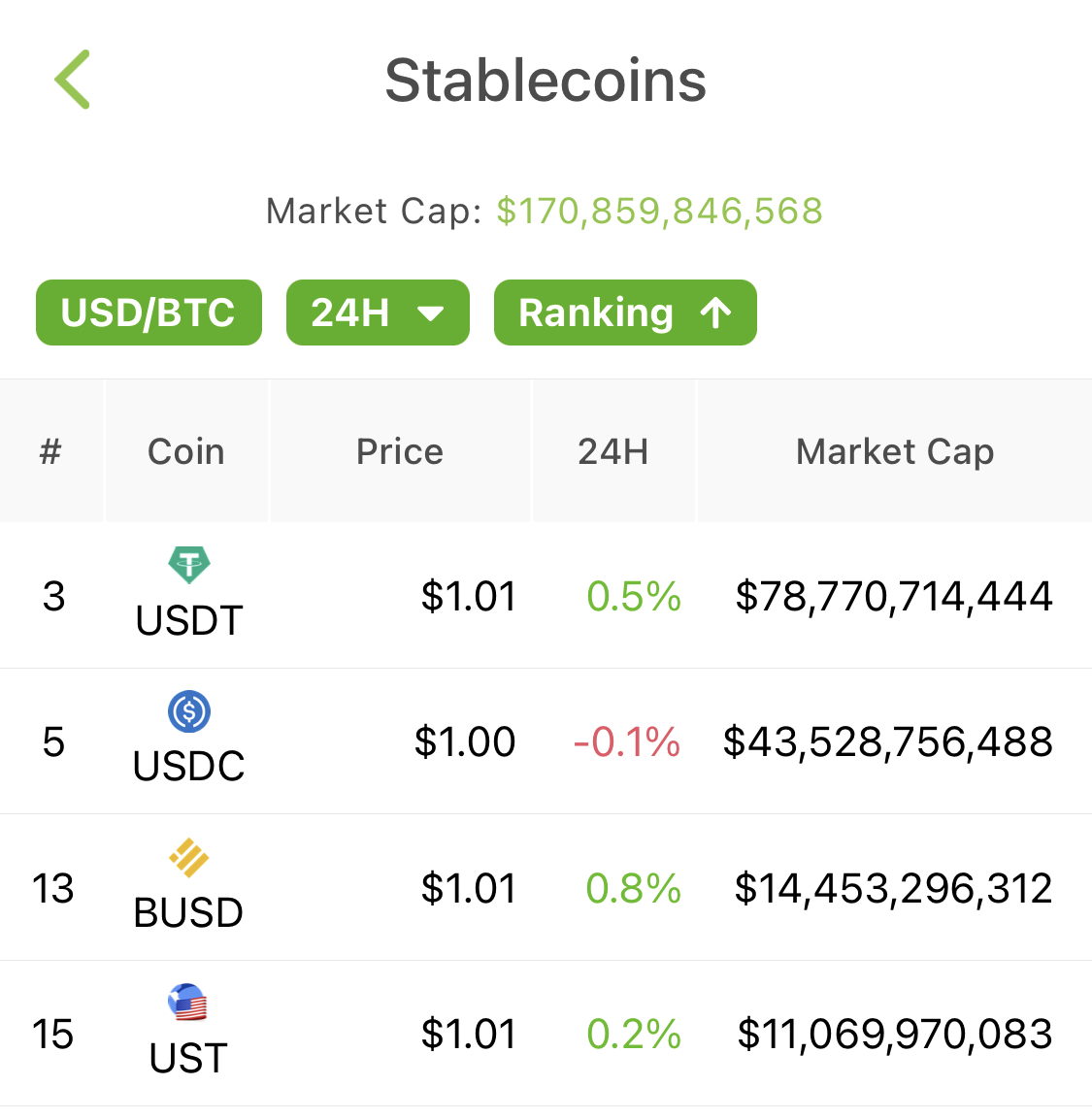 During high volatility period where we are seeing all the coins go down in value, most of us are wishing we had taken profit. We hear about Fear and Greed all the time and how to identify those periods, but honestly, I don't know when and how to perfect them yet. 3 days ago I decided to take profit from my CAKE, Merit Circle and Fantom, I converted them to BUSD, it's like I saw the dip from afar. I have never been so glad of taking profit like this before, the CAKE token I sold for $10 is worth $7, FTM I sold for $3 is worth $1.7 now. I feel like buying them again to have more tokens but I want to wait.
This is the beauty of stable coin, most stable coins get their value pegged to the value of the US dollar. But stablecoins like HBD have their value pegged to the value of Hive, that's the reason you see a fluctuation in the price of HBD. But that aside, I guess this must have taught the newbies lessons on why they need to always have stablecoin set aside for opportunities like this. Most people will choose not to leave their money in stablecoins because they are less volatile, they think it's idleness is boring because it's not bringing any gain, well you can earn passively. Binance has a lot of earning programs where you can earn interest for leaving your stablecoins in your wallet. This way you earn while waiting for the dip. You can also utilize Hive's HBD savings and earn 12% APR.
If you had some stablecoins right now, while others are seeing red you will be seeing opportunities. You will be buying dips and waiting for correction so you can take your profit. Stablecoins are like a safe heaven from volatility. Well I have exhausted some of my stablecoins buying the dip, I wish I could buy more of the dips but unfortunately, offline problems also matters.
As humans we always have emotions no matter how much we think we have mastered it, seeing the value of Hive decline is making me wish that Hive was a resistant coin this moment like it did few months ago. Few months ago, while other coins were dipping, Hive was mooning, but today Hive is dipping as much as other coins. Although the beauty of this dip is that, as long as you are creating content on Hive and you are being curated, you are going to be getting more HP and less HBD. This is something I have noticed, and my good friend @samostically also talked to me about it. Hive is so great that we have opportunities both in bullish and bearish season. During the bullish season we have more HBD and less Hive(HP), during the bearish season we have less HBD and more Hive(HP). It's kinda a win win situation for us.
It's great that the blockchain was programmed to reward curators in HBD and HP, you are also given the opportunity to choose 100% power up from curation reward meaning that all your curation rewards will be automatically powered up. This way we give ourselves hope that even if the market is dipping, at least we are getting more Hive as HP in rewards.
Posted Using LeoFinance Beta
---
---