Halfway to a Hive Dolphin on Christmas Eve || An IRIE Christmas filled with Positivity to You and Yours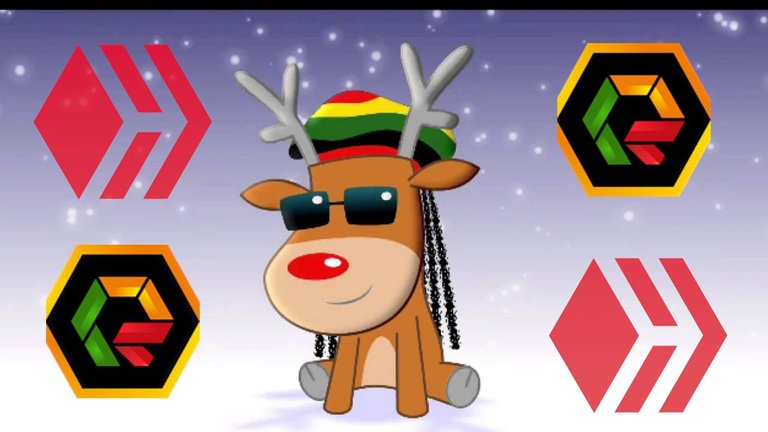 It's Christmas, the most wonderful time of year, according to that one song. And that's supposed to bring me happy Christmassy vibes. But to be honest it doesn't. Now I'm not going to go all Grinch on all of you, but what I mean is that today is not that different from any other day of the year. Within the past 2 years of living with that thing we don't speak of today commercial holidays are starting to lose their touch. Nowadays each extra day we spent with our family and friends is s treasured one. And each time we go out to have fun, we have the most fun we have and try to live in the moment.
But that doesn't mean these days have to lose meaning completely. Even though we cherish every other day more, we can use these "special" days to reflect and cherish our loved ones and our memorable moments just a bit more. The spirit of Christmas is still there in terms of not fighting with each other, leaving negative thoughts aside for once and focusing on relationships and positive vibes.
With that being said, I would also like to focus a moment on reaching 2500 HP here on Hive. Not to mention it being on the "special" day of Christmas Eve. Nothing will change beyond this point, as I will keep on Hiving forward the same way I have up until this point. But it is still good to reflect on how far I've come, and how far Hive as a platform and as a community has come.
I won't keep you any longer from your festivities, as I have some to attend to myself. So I wish you good feelings, good food and good days to come, and above all good vibes all around for everyone.

[ Uniquely Clever Sign Out Message Goes Here ]



Discord | Hive Community | ReggaeJAHM Interface
---
---