"The 59 Cafe" - Coming to this place you don't need to catch a bus to return to your childhood because this is home
I'm happy because after 2 weeks of being infected with covid, I'm stronger and mentally stable to come back to my dear friends on Hive. Hope you are all well and the epidemic will pass quickly, especially please pay more attention to your health😊.
It can be said that I used to be very aware of the danger and complexity of the pandemic, especially when I had severe symptoms when I was infected. I had cough and shortness of breath continuously for two weeks with a high fever and my body was so tired that I couldn't even get out of bed. And of course I can't have enough health to work, study and lock myself in a room to isolate from everyone. Thinking of the people who have died from the disease makes me more motivated to live and be happy every day. Hope you, those who have been infected with covid or have a loved one die from the pandemic, cheer up because today you are still alive and reading this post of mine❤️.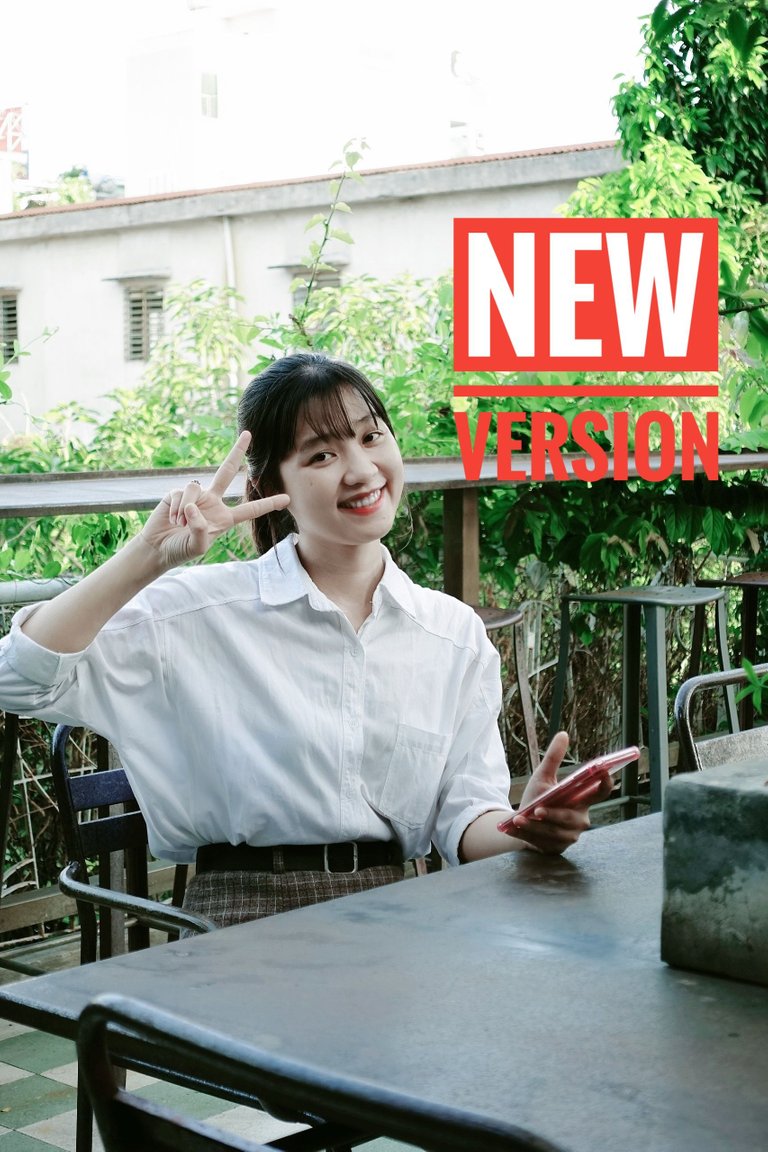 Leaving aside the unpleasant things, today I will take you to relax in a place with an extremely chill space and closer to nature than ever. It's great to be able to enjoy the atmosphere of nature in the heart of a bustling city like this.
Tadaaa......What do you see? That's right, this is "The 59". It's not really a coffee shop, it's more of a home garden coffee 🌻.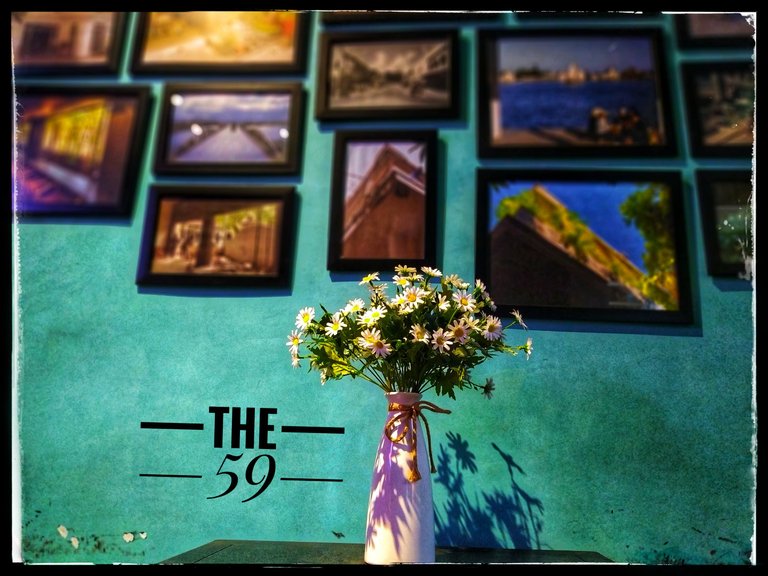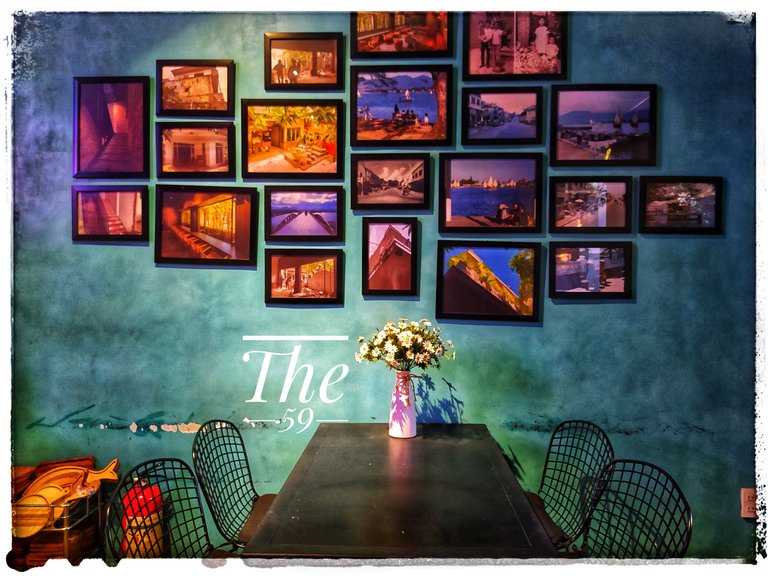 1st FLOOR
It really attracts me at first sight because of its airy space and warm colors. Paintings from the 70s, 80s with classic tones are always the perfect choice in the interior of the cafe. I think that the perfection of wherever you go is always in your feelings, so giving visitors the most complete feeling right from the first time will leave an unforgettable impression.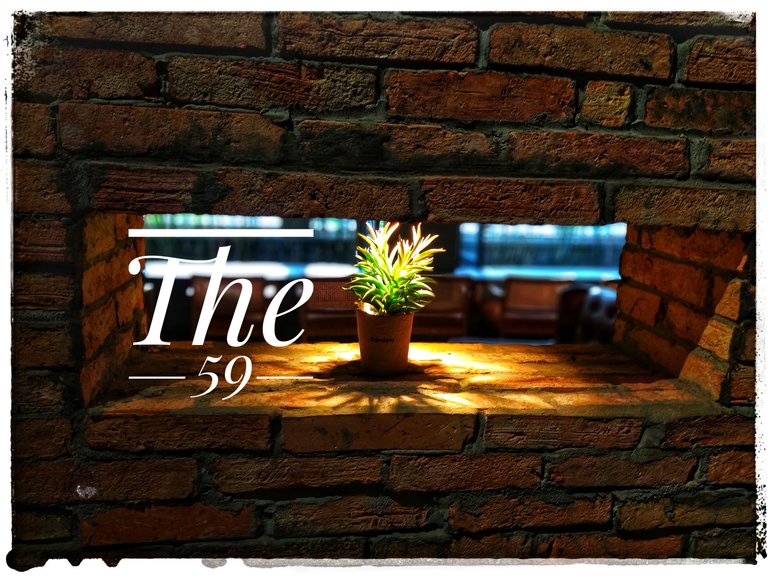 In that space, I captured this moment, a beautiful little tree shimmering. It turns out that everything has a hidden beauty inside it, just waiting for the right place at the right time to shine. Me and you too, maybe we are just a grain of sand in the desert, but it is those tiny grains of sand that adorn the color of the desert.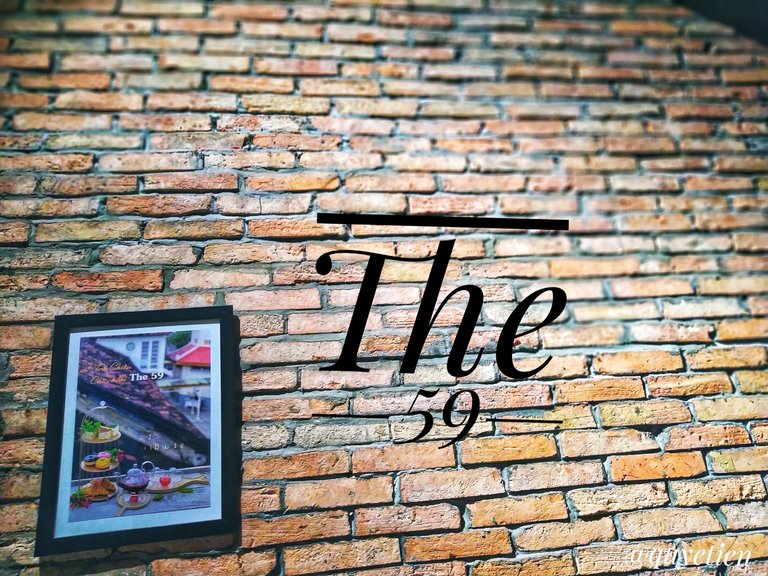 You know, we have 2 ways to see life with an open mind, that is to go to a high place to see far and wide, and to look down from above to see how small we are. The other way is, put yourself in a small room, then open the window, the window will open a wide open world in front of you. If you're feeling too much pressure in your head, there's so much to think about and think about. Then don't hesitate to try the above 2 methods. Hope it will be useful to you 😊
I have been sitting here for a long time, from the window I can see the space outside with the scenery and people seem to be in constant motion. I and the outside world are only separated by that window. So, the gap between what you think you can do and what you can't is only separated by an invisible window in your subconscious that only when you open that window will you find yourself..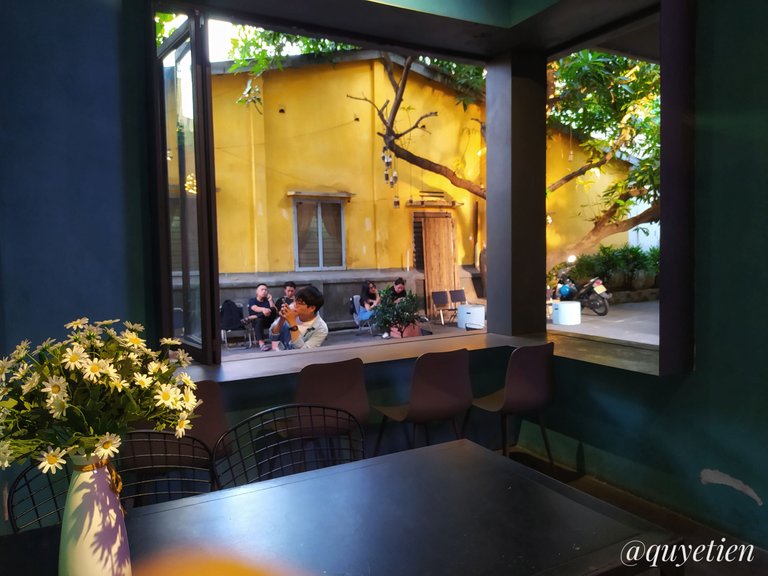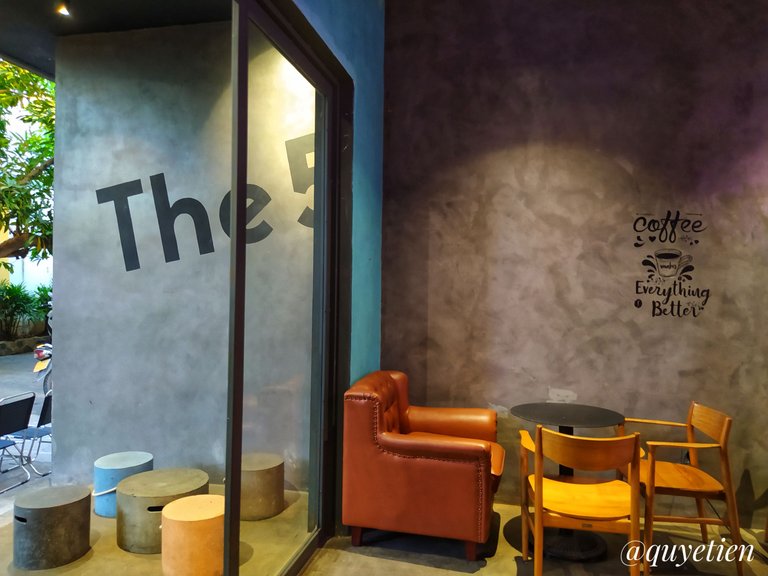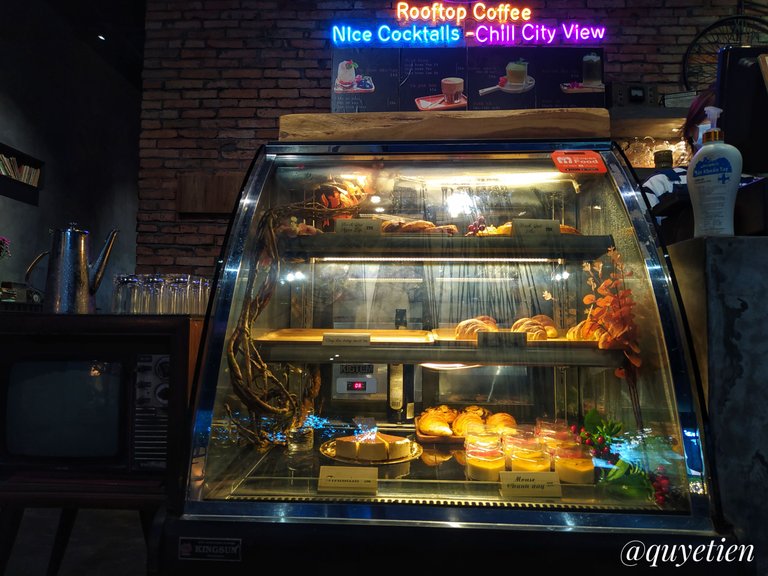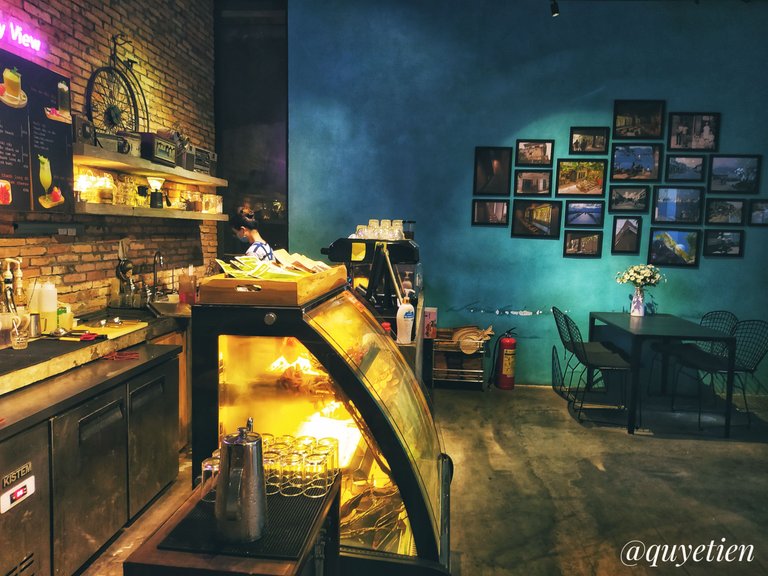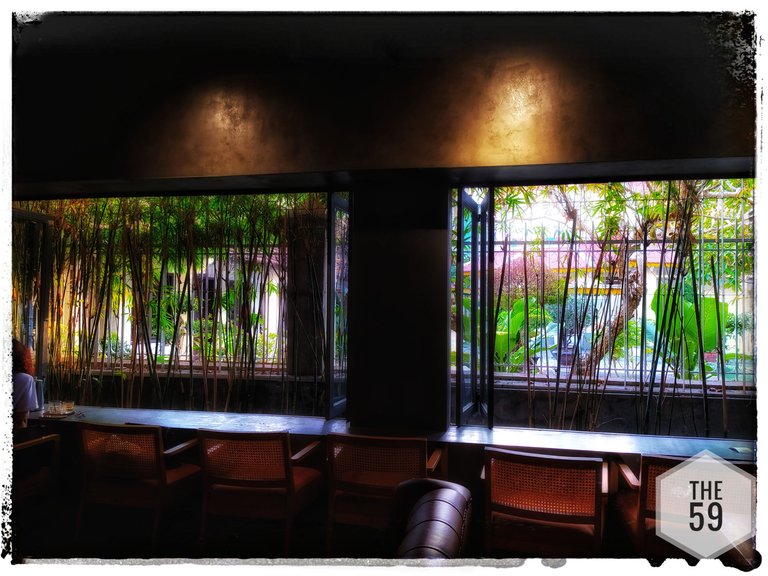 Here is the space of the 1st floor, there are many surprises waiting for us on the 2nd and 3rd floors. Don't forget to order your favorite drink at the 1st floor, there are cakes and a variety of side dishes to choose from.
The structure inside really makes my eyes very satisfied, each step of the stairs I experience new spaces.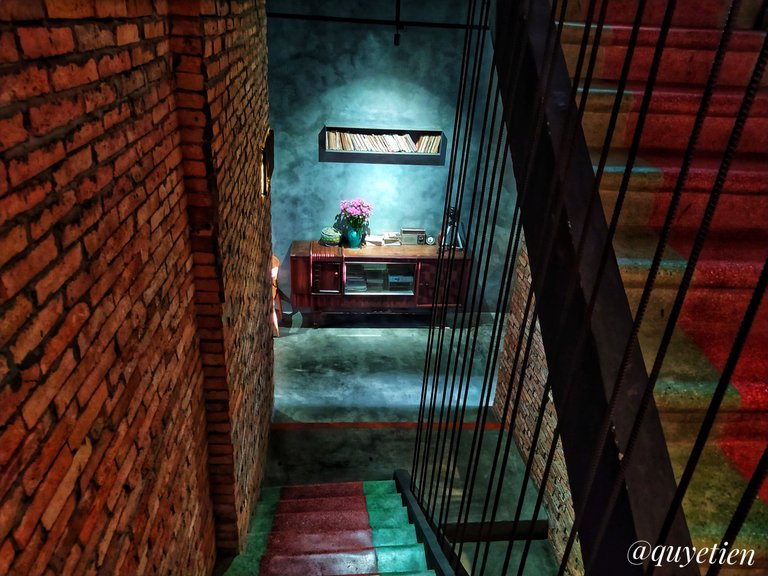 2nd FLOOR
It's really more desirable than the statue itself, you can see the paintings on the wall are really alive with their own lines.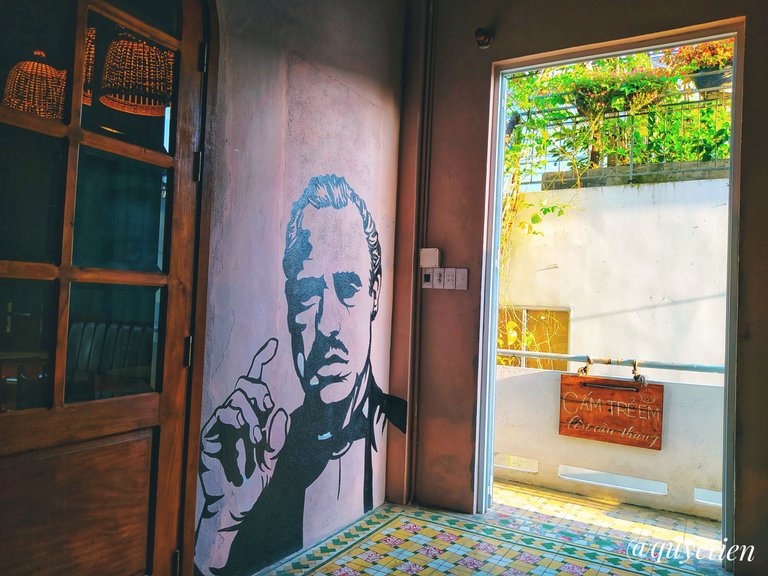 The old black-and-white papers on artists of the past decades are equally captivating. I don't know about your country, but artists from decades ago had cool outfits and hairstyles that still leave an impression on young people today. There are old outfits that have become the trend of the genZ generation.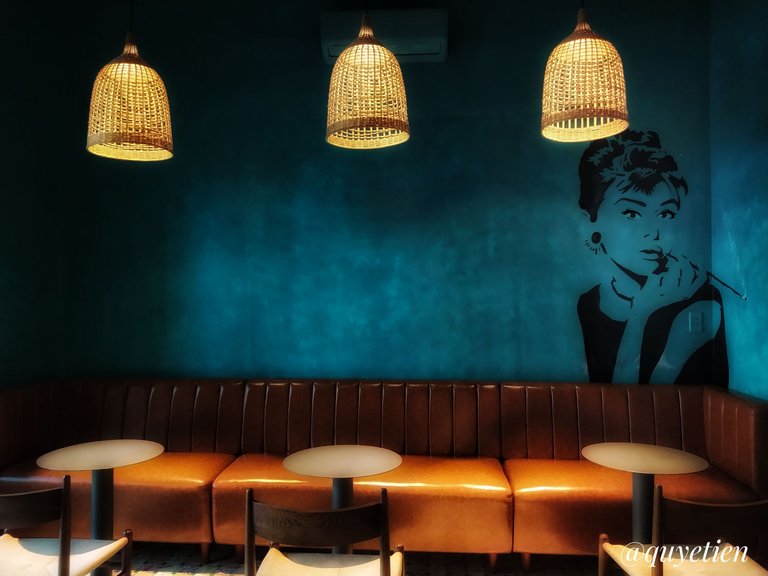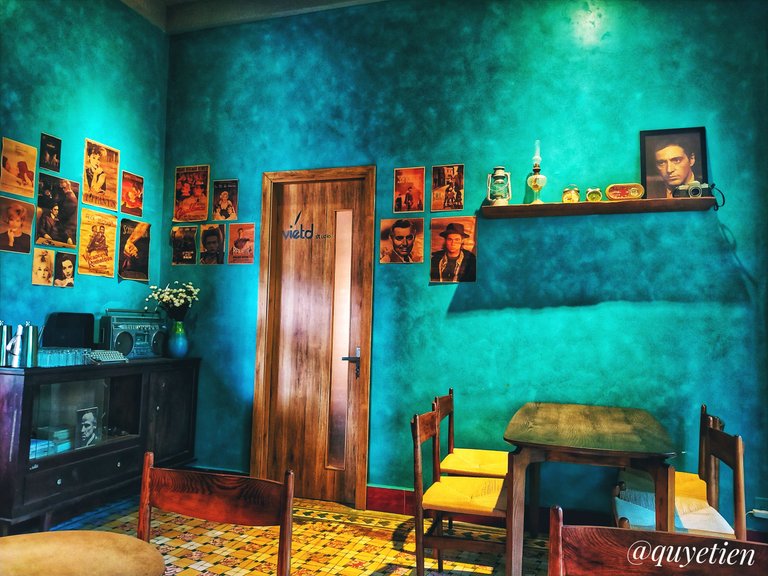 Every door that opens, I feel welcome to another world. It's hard to reveal all the beauty of this place to you because everyone's feelings and vibes are different and there are beauties that only you can feel according to your worldview 😊 .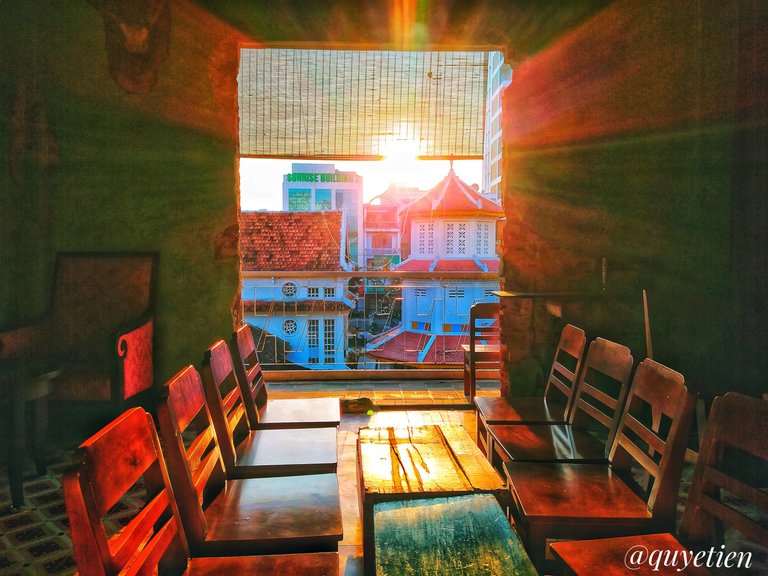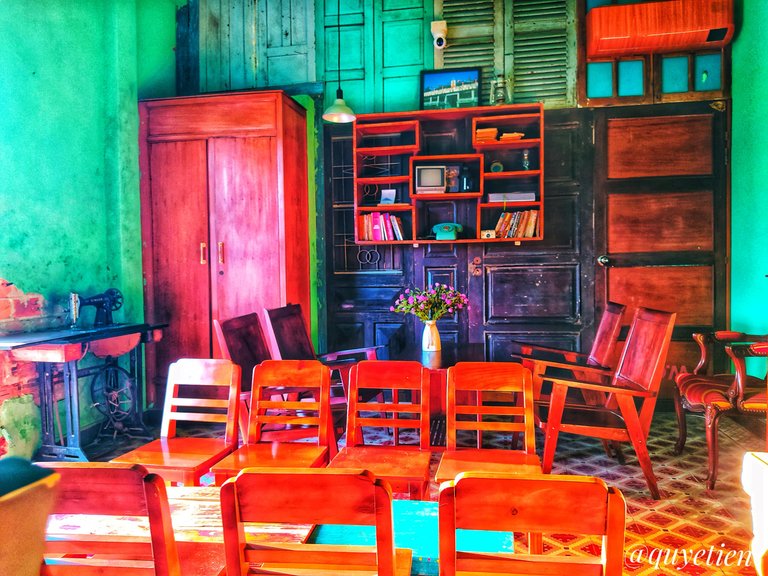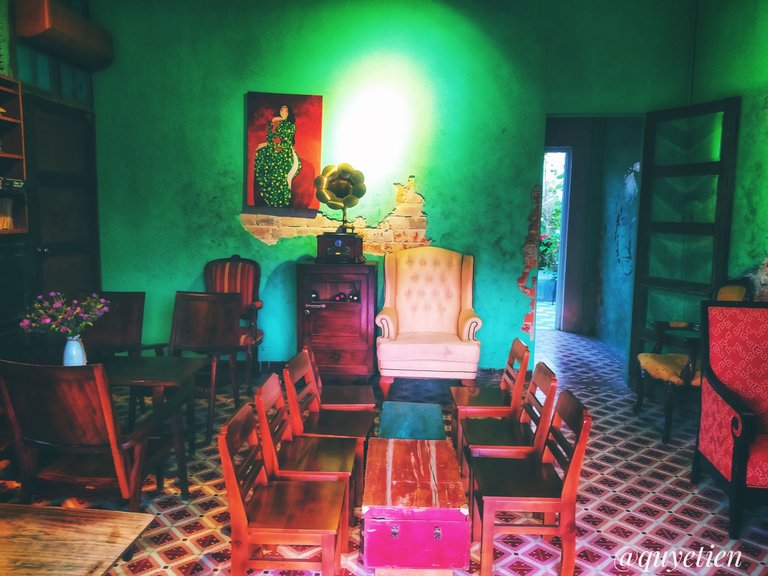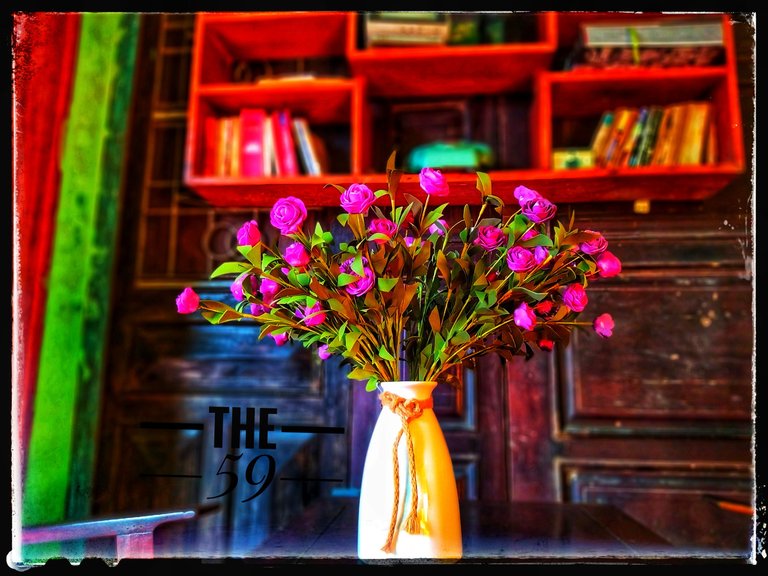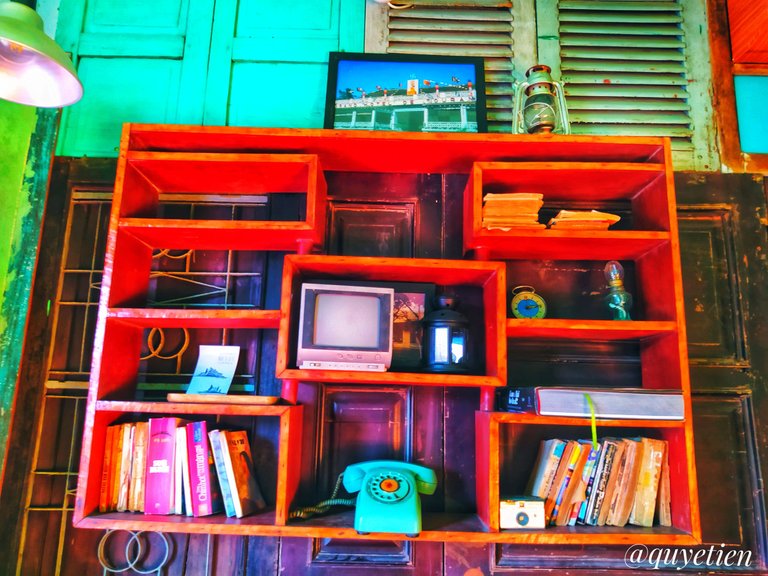 Looking at the books I had read, the desk phone lying on the bookshelf that day I and the children in the village wished to use, even the black and white screen TV that I saw from my neighbor,..everything was my dream. But today, everything is here, at this moment, it makes my childhood memories rush back, the emotions in my heart can't be suppressed anymore. I am happier than ever❤️.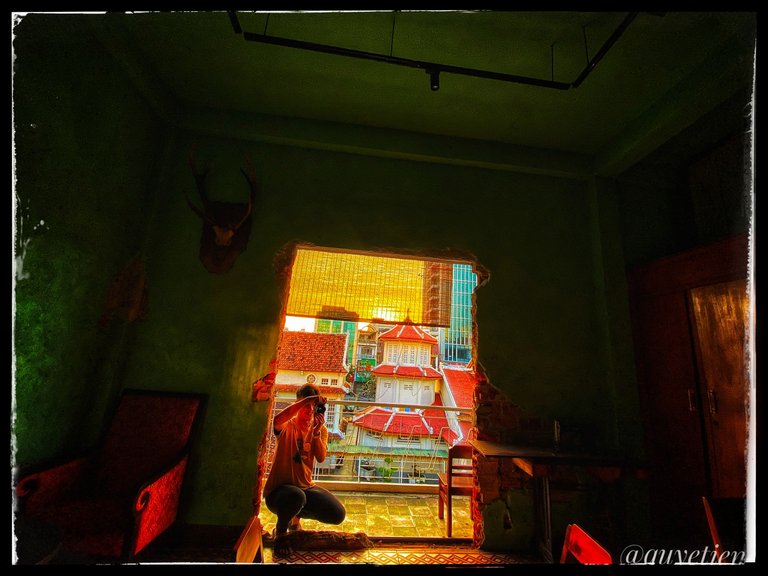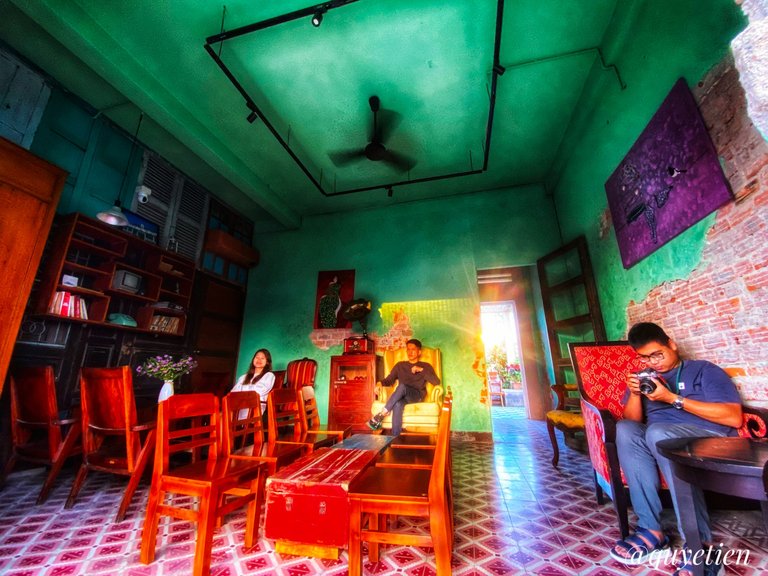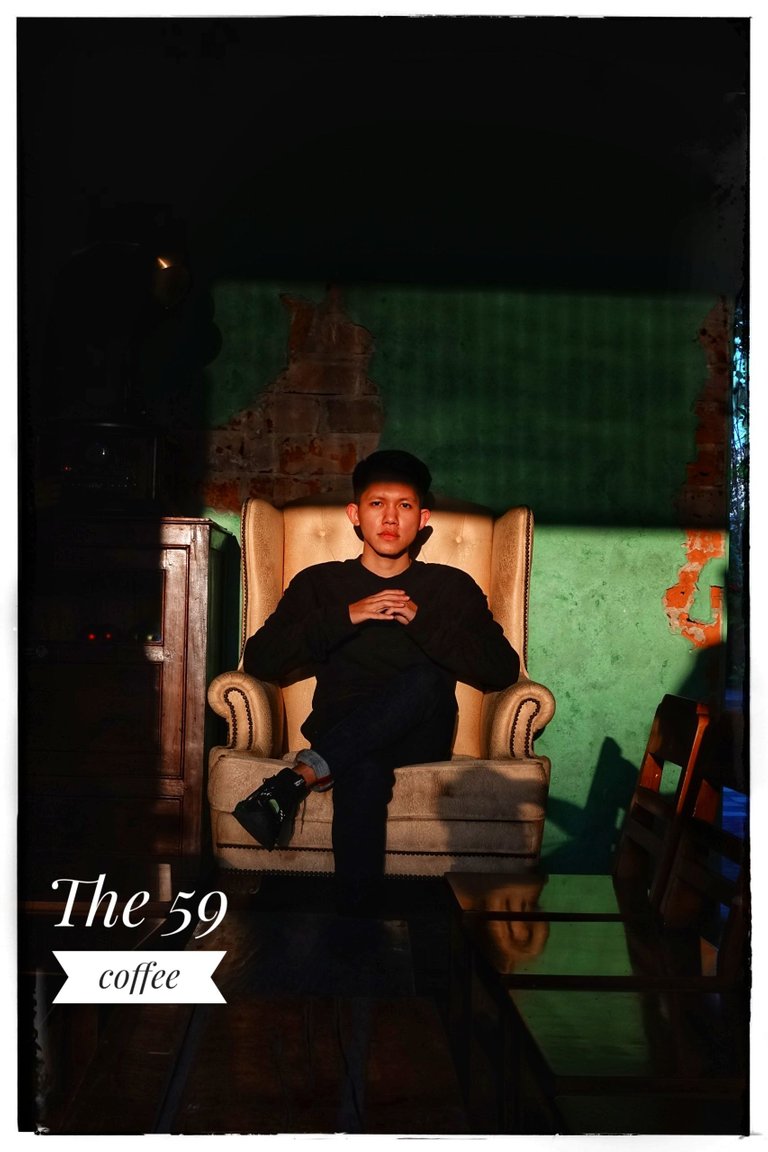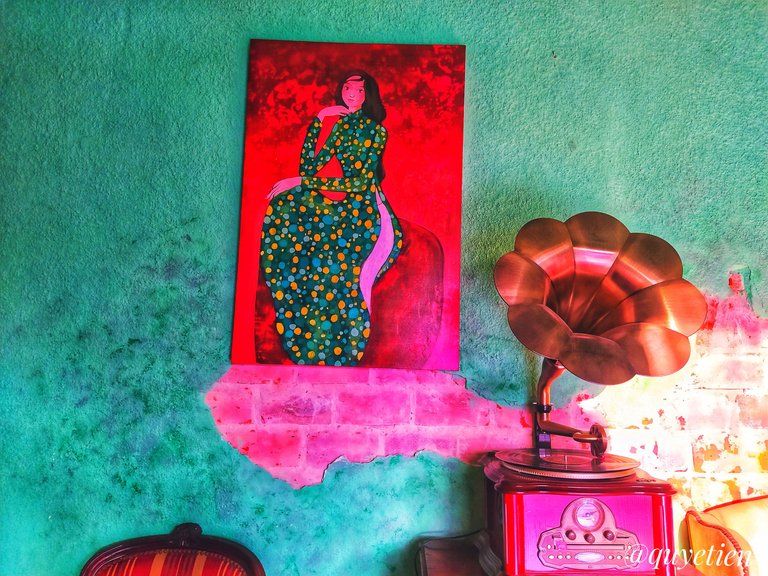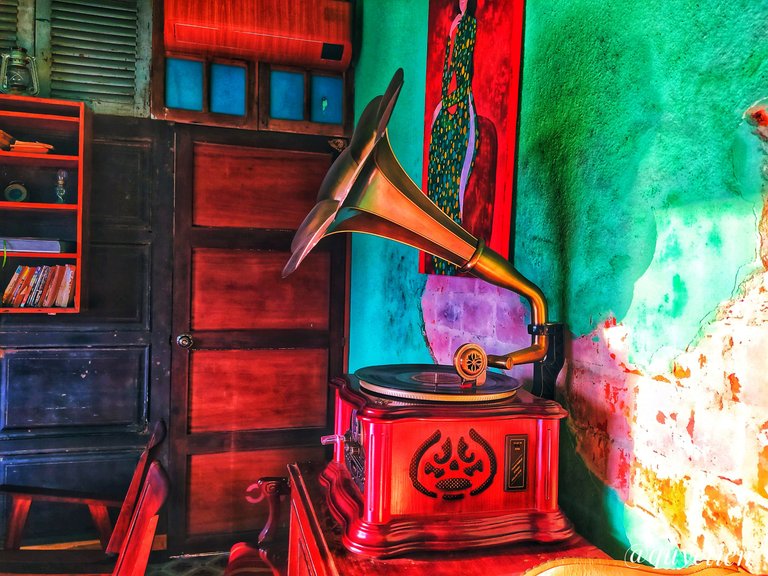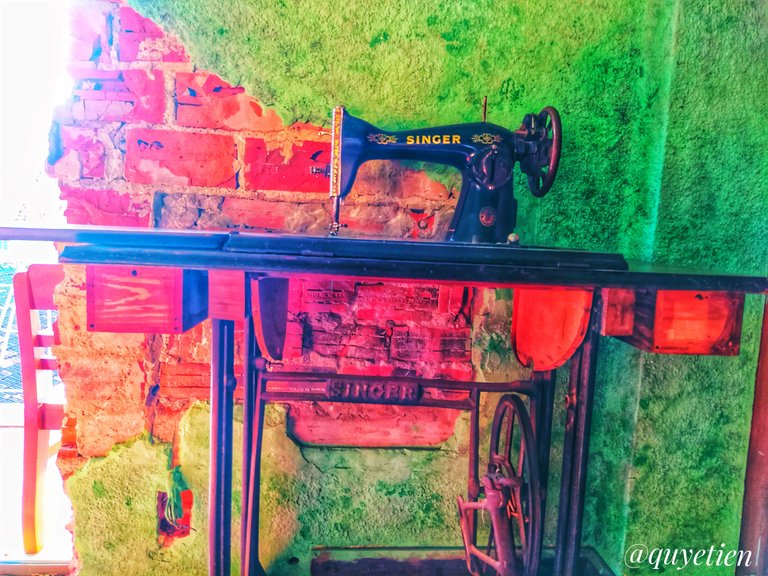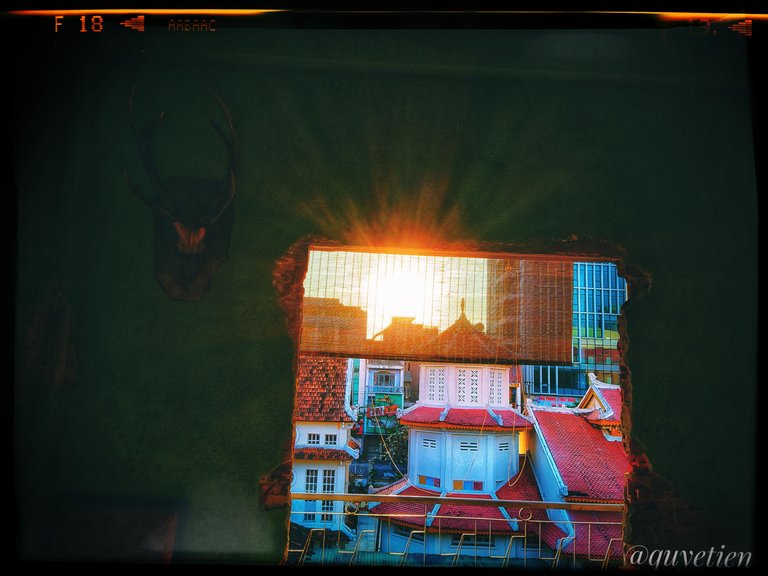 Along with a little old music in the cozy room, I immersed myself in the world of childhood where a small kite flew up from the field, and then went up to the blue sky. My friends and I kept comparing the kite who flew higher until sunset, the light sunset fell on the kite and then passed through the gap in the door, all the way to this small room - where I was sitting.
3rd FLOOR
As I said above, this is not just a place for you to enjoy coffee or regular drinks. But this is the home, the garden and the place where childhood is stored. We are growing up and constantly moving with the rhythm of life, only love and feelings are not easily changed. And nature is always the emotional heart in everything I do and aim for.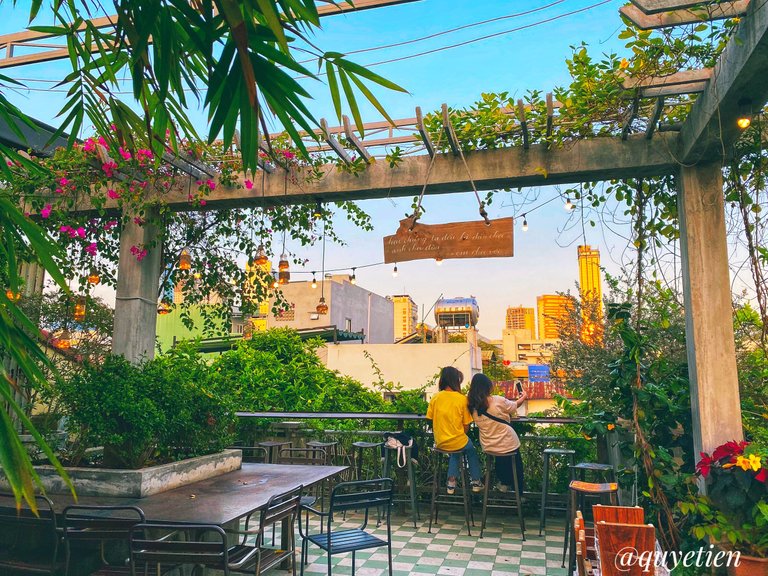 The impressive point here is a space between the sky with green trees and flowers, feeling like a narrow natural garden above 🌼.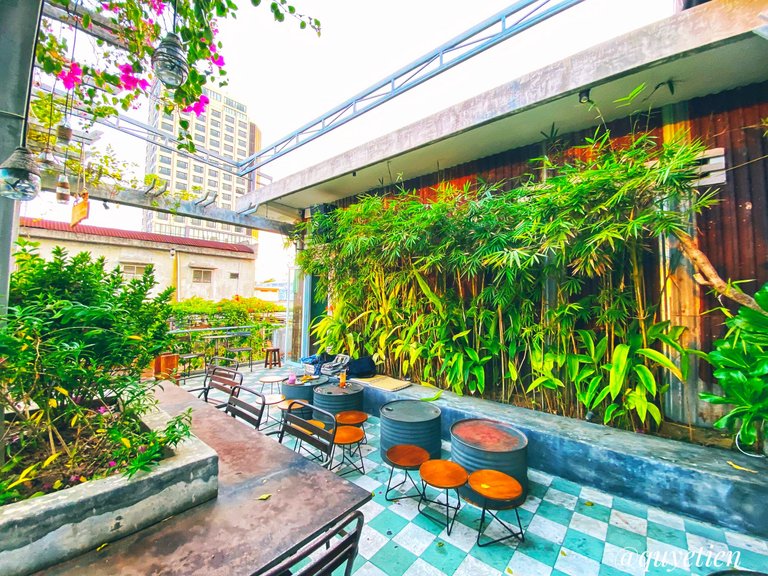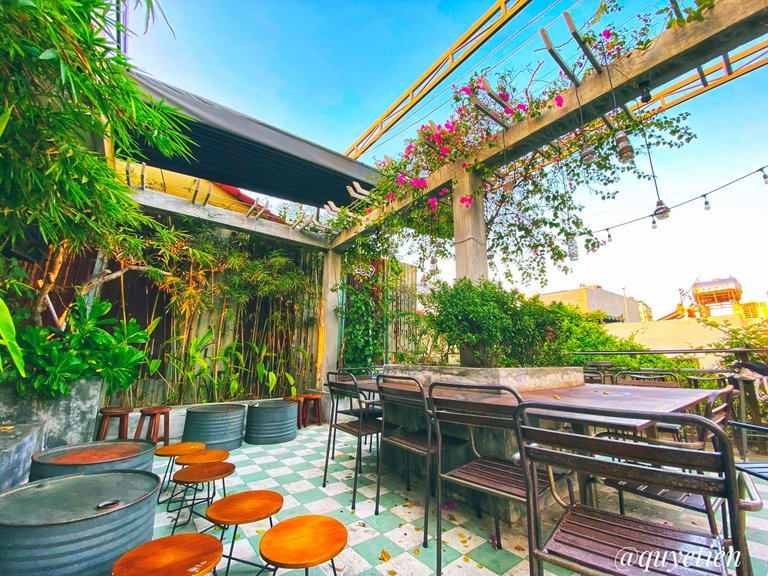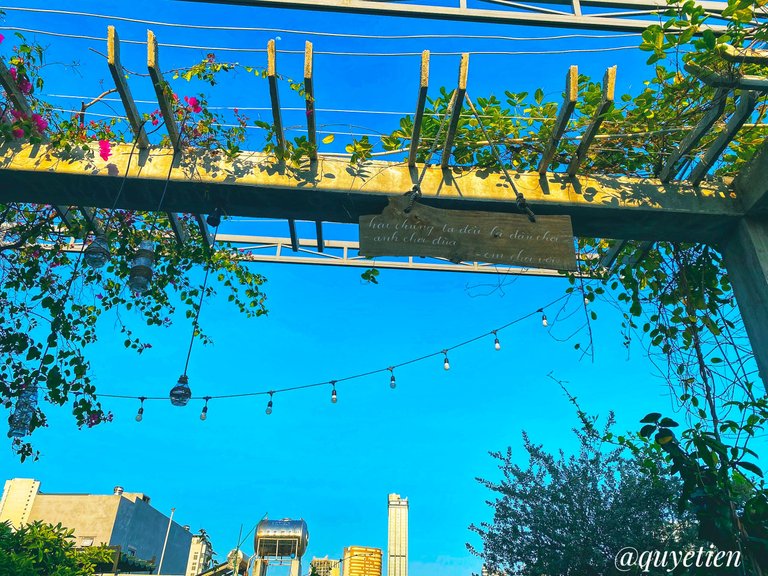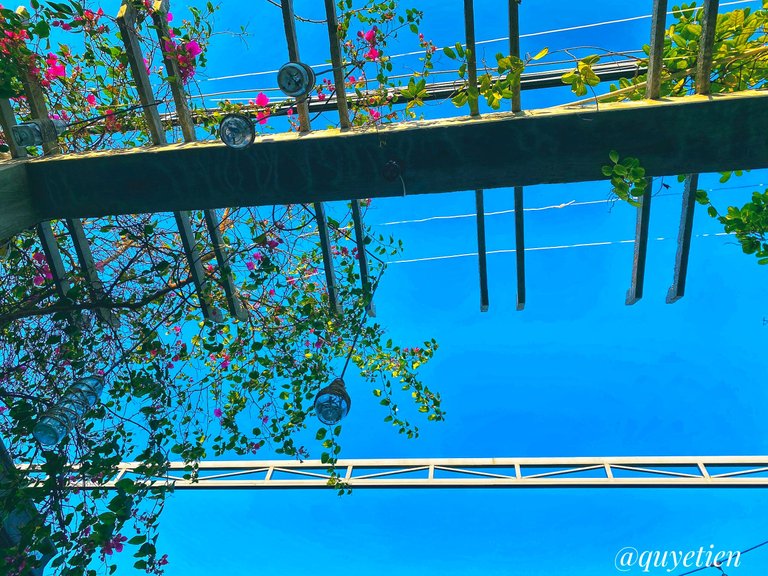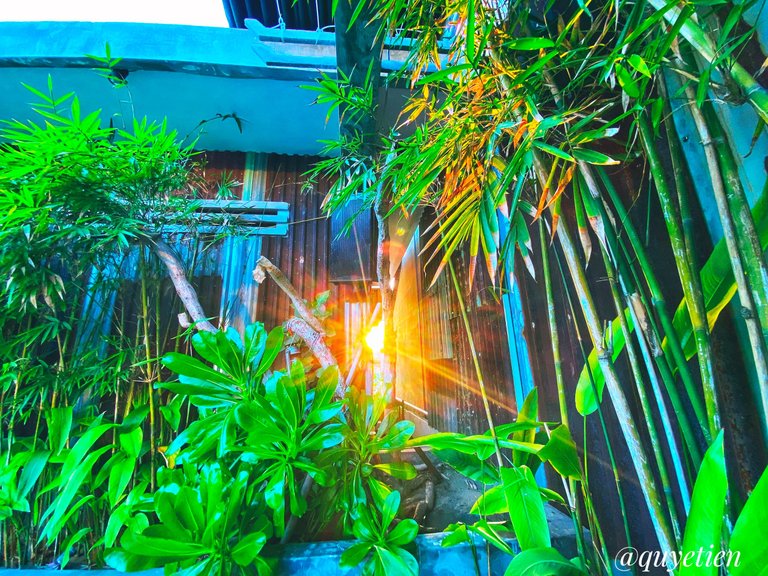 Don't forget to admire the scenery forever and miss taking pictures of yourself in this beautiful place, especially taking beautiful photos of your friends like this will help your friendship become closer 😅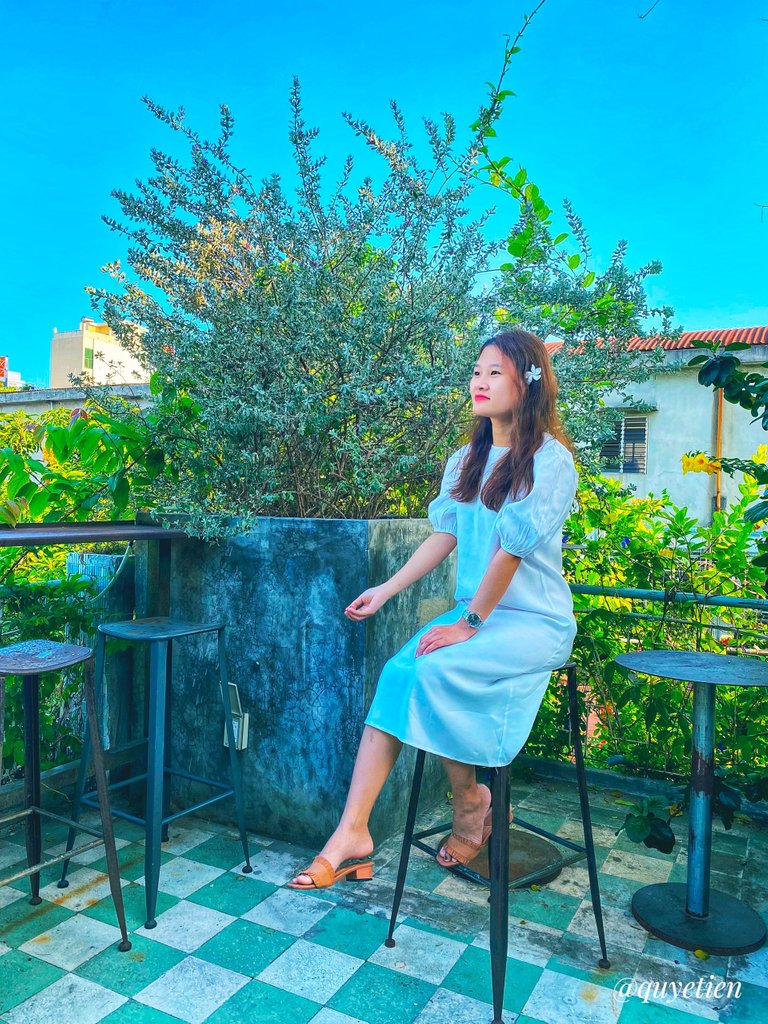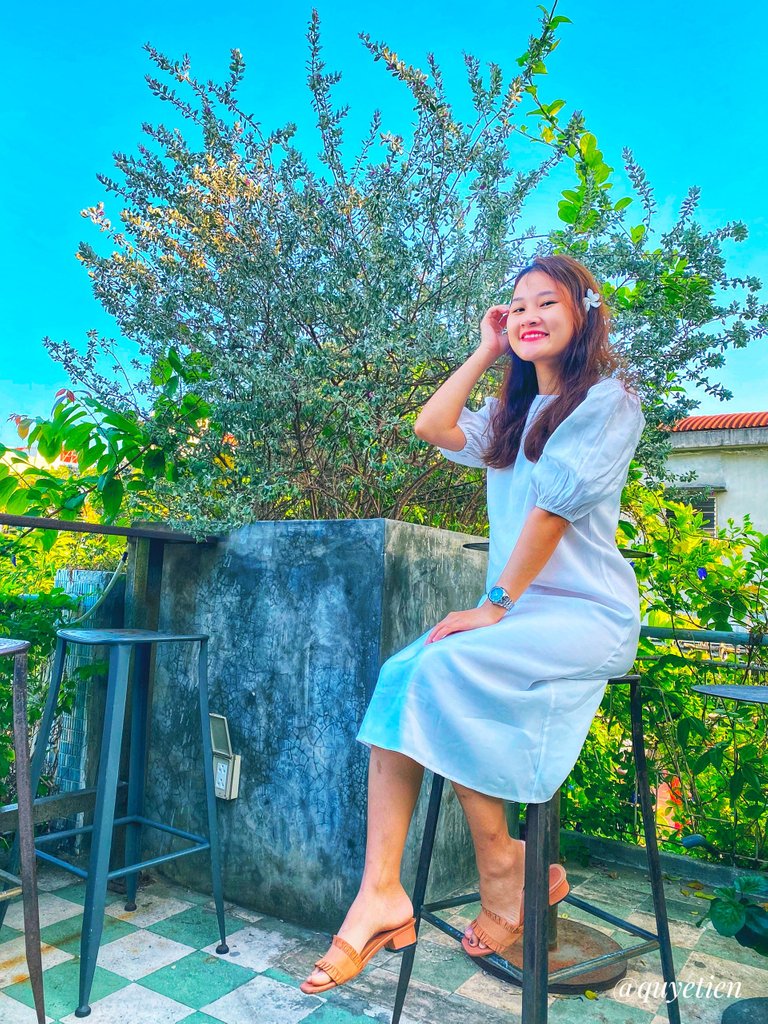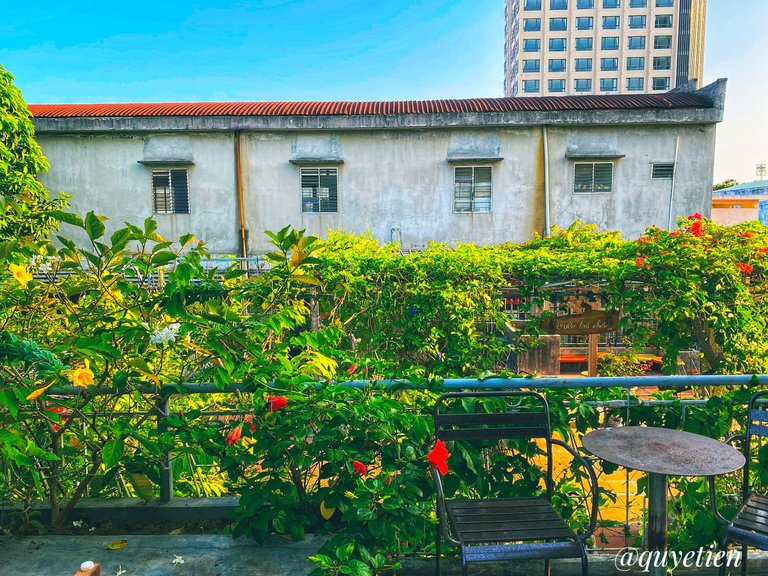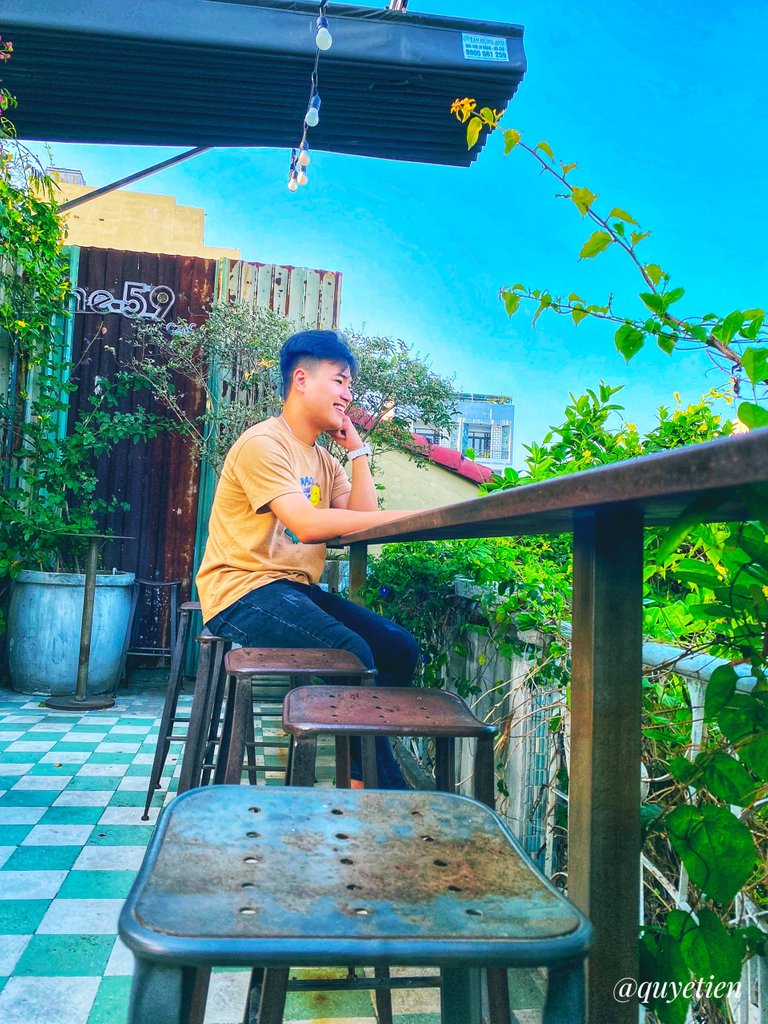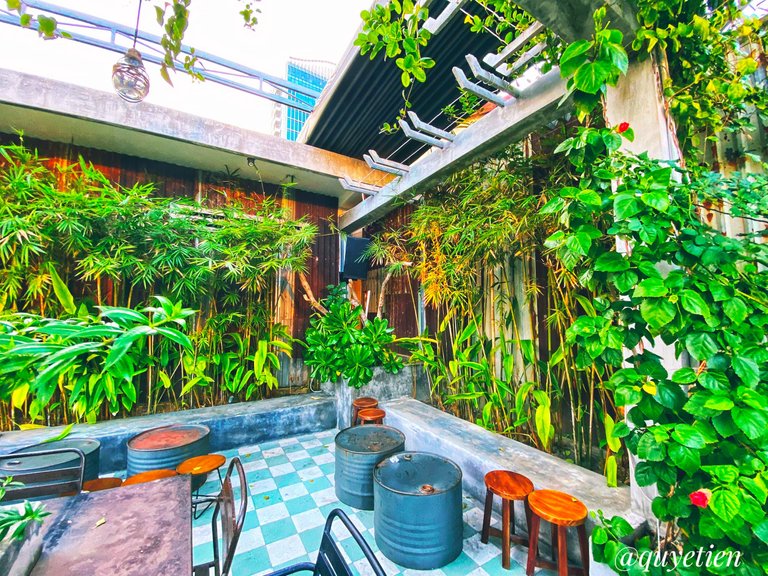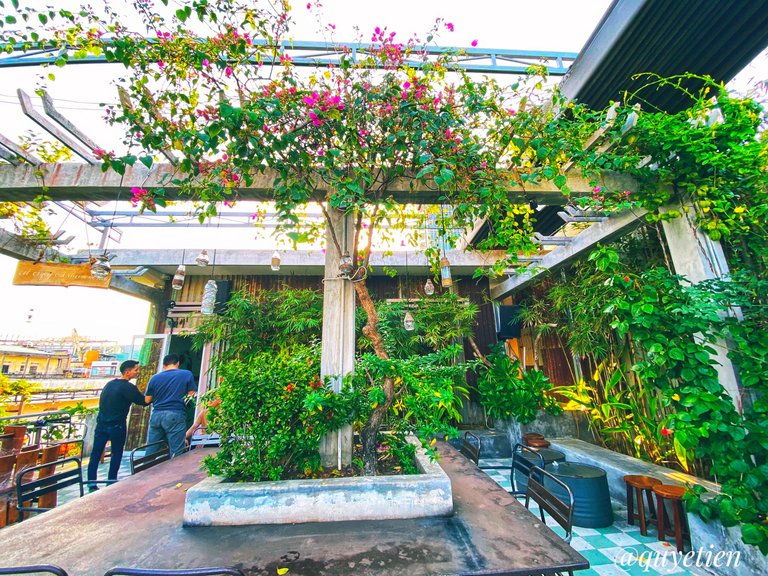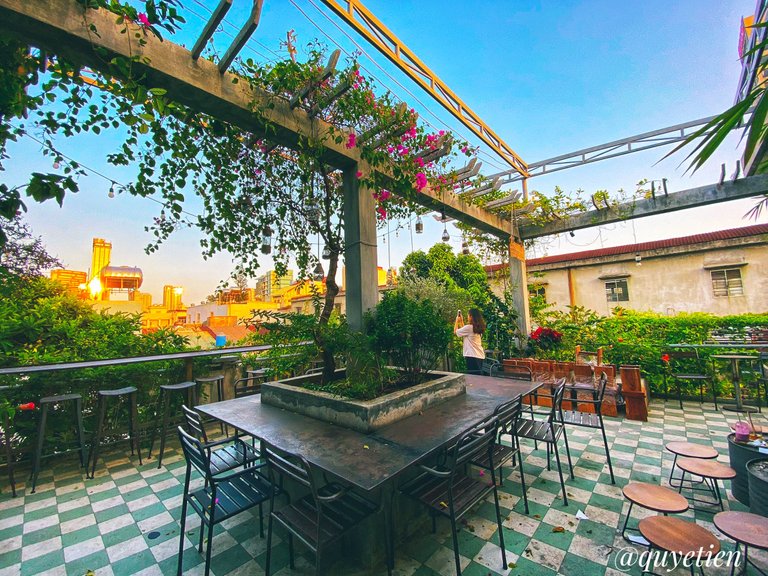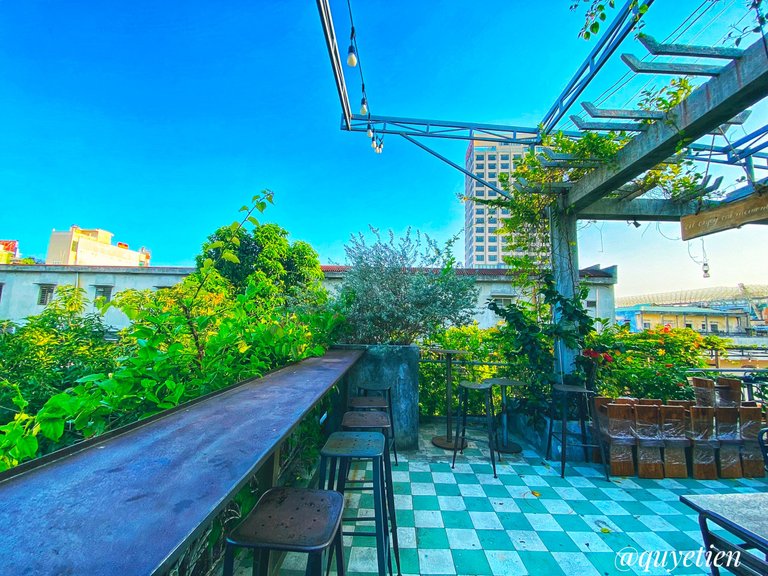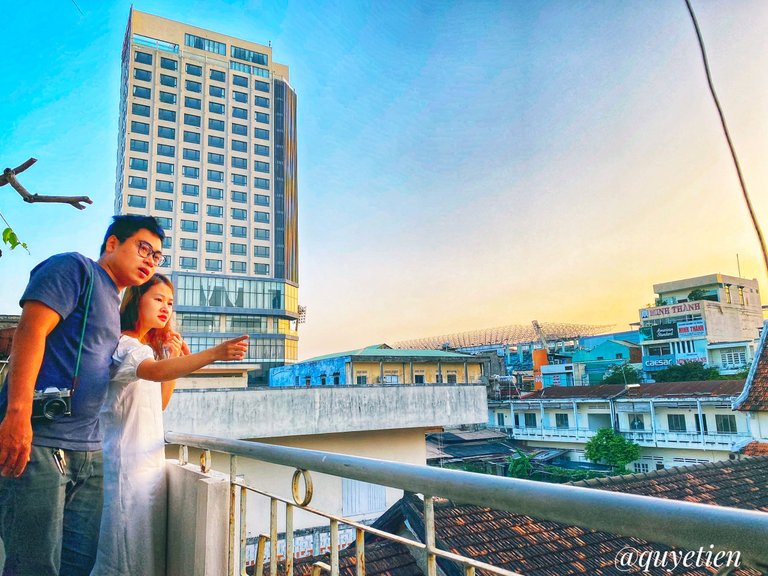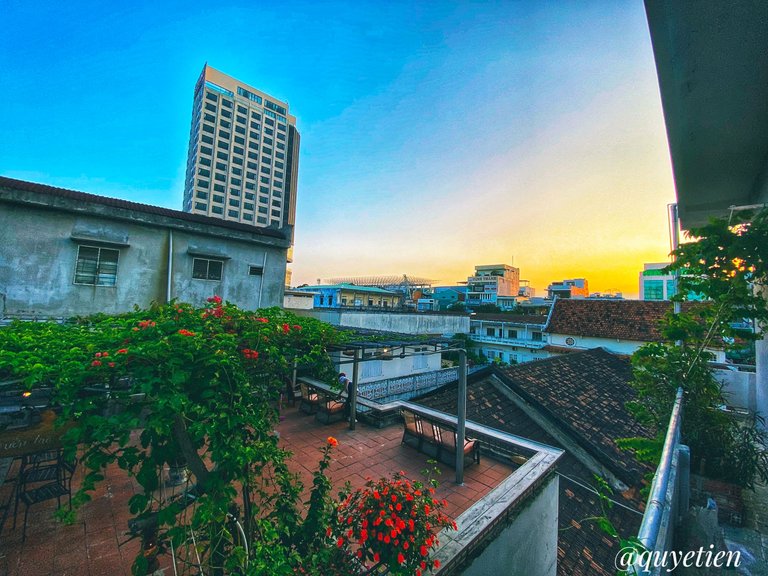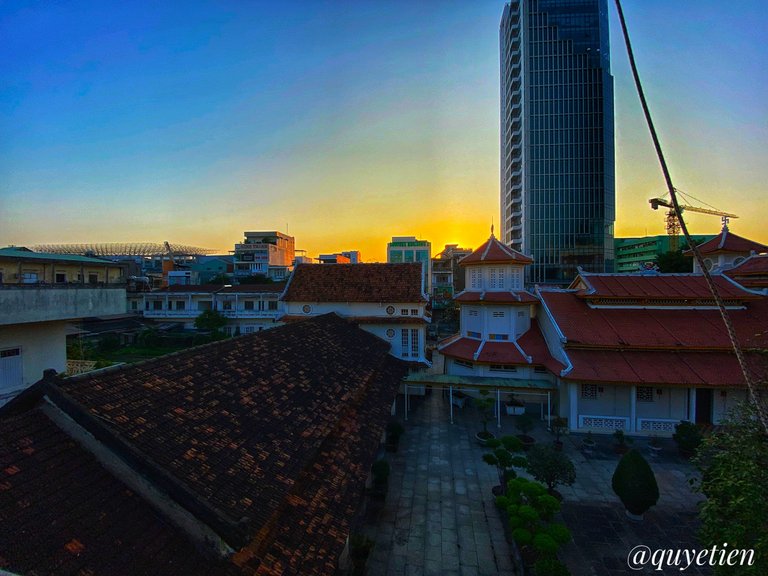 Hope everyone has had interesting experiences from my article, the color green will help you dispel thoughts, anxiety and energize.
Thank you everyone for reading my post. See you all in my next post❤️
---
---