Jogging at "Car Free Day" in the morning at Central Jakarta (Metropolis City), Indonesia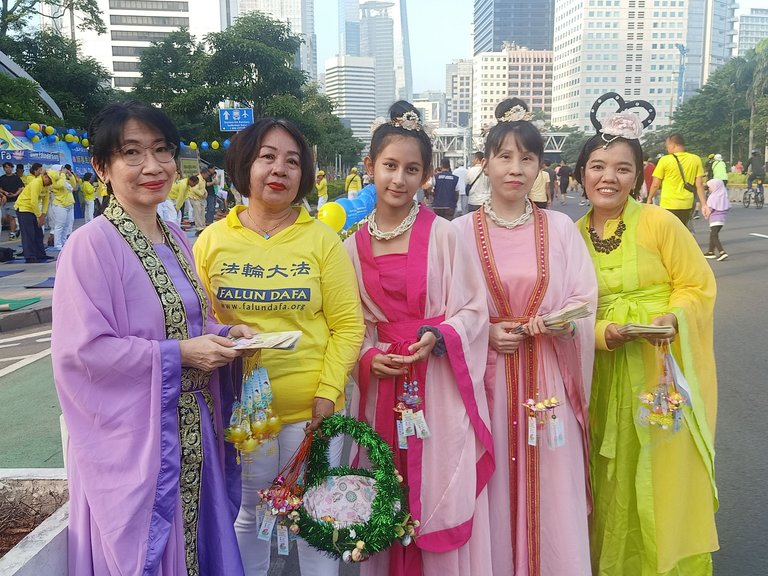 ~ 😘 Hello Pinmapple Community around the world 😘 ~
Welcome back to my post
@queen-silvia
. Today is Sunday and this morning, I went to Central Jakarta to do jogging in the Car Free Day at Sudirman Street in Central Jakarta. Do you know that in every Sunday, started from 06 AM until 10 AM, no motorized vehicles (like motorcycle and cars) allowed to passed some roads which have been designed for Car Free Day area. This is to allow people to do exercise like jogging, sprint, push up, and etc. to make them stay healthy. Sudirman area is chosen because it's a metropolis city which has so many great, huge and wonderful buildings like in New York City, USA. I have taken lots of wonderful pictures which I want to show to all of you guys.
---
I came to Sudirman roads at 7 AM and this is the first view I saw. Lots of people from Jakarta, like East Jakarta, North Jakarta, South Jakarta and West Jakarta having regular exercise in this roads, some people are doing jogging and some other are riding the bicycle.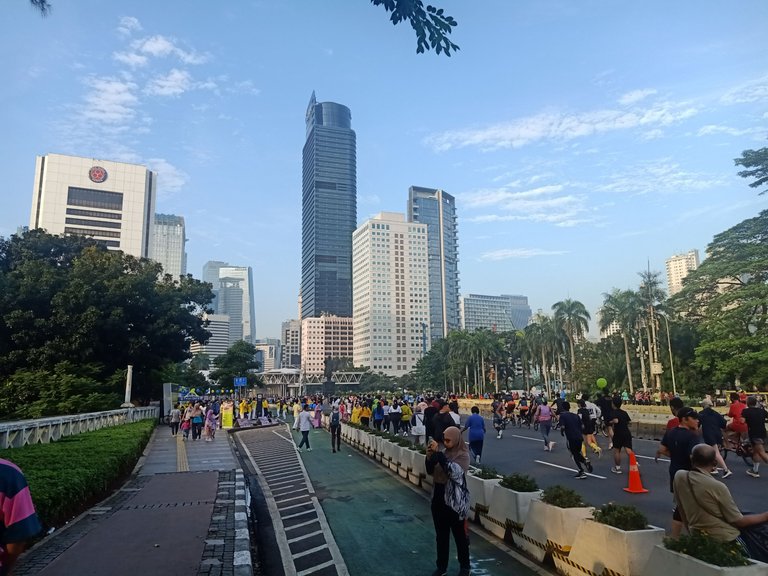 ---
This is the first event I saw in Car Free Day. This is a Yoga community from China doing exercise together. Some communities are often came to Car Free Day every week to promote and show their community to people in Jakarta. I think the goal is to show their existence and perhaps looking for the new member. The community is called "Falun Dafa" and the ambassadors wear traditional clothes in China as we can see in the first picture of this article.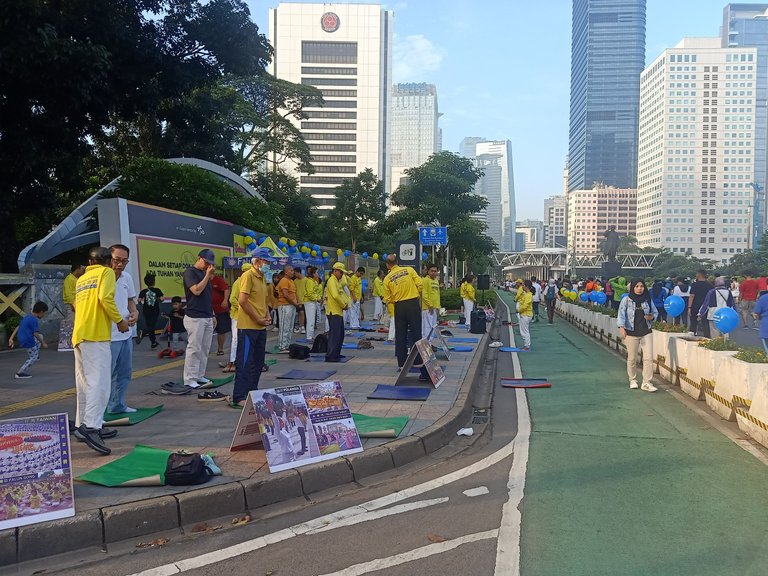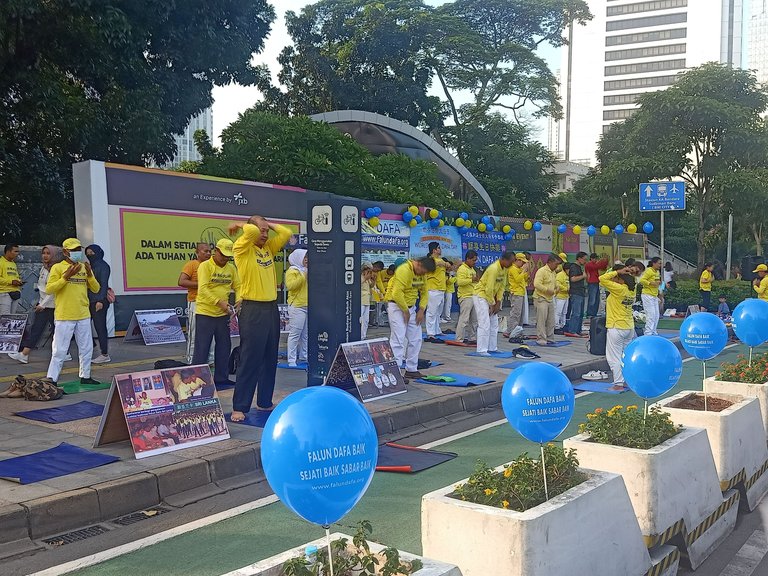 ---
I continued my jogging in the crowd of people and found a nice statue of Indonesian hero, Sudirman. Yes, the name of the road is taken from his name.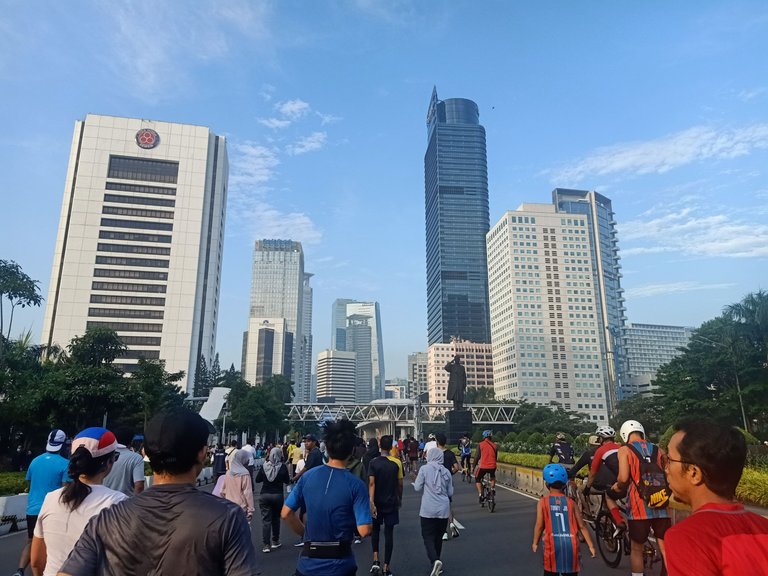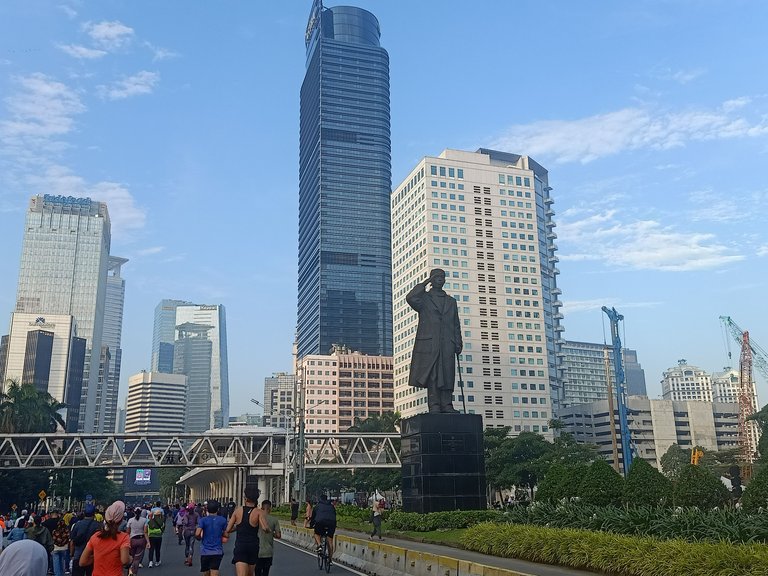 ---
In Jakarta, There's a public transportation in the form of Bus and it's one of the people's favorite to go the somewhere without worrying being stucked in a traffic jam because the bus has it's own road (separated with public roads). So as we can see, even when the bus is operated, people can still enjoy car free day. The picture below is the bus stop.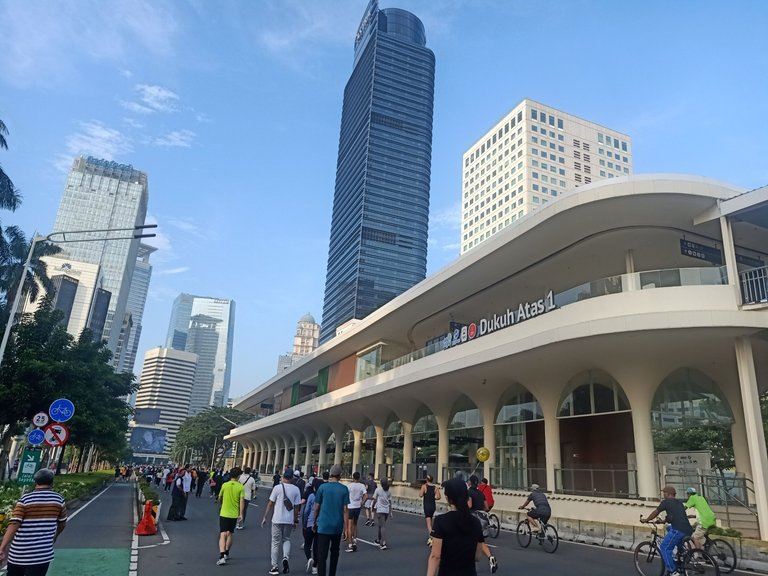 And this is how the bus looks like, It's called "TransJakarta". The ticket cost is very cheap, 3500 IDR (50 cent) and you are able to visit all places in Jakarta. The payment is made by tap-in using e-money. Very cool, isn't?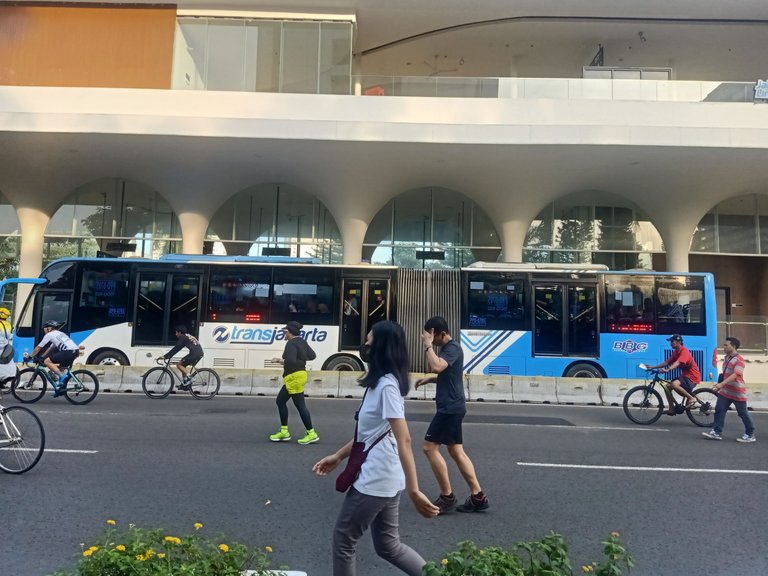 This is another bus stop where people can get on the bus. In Sunday Morning, Transjakarta can not stop at this area so this place is used for people who want to take a break for several minutes and continue their jogging again. This place has free Wifi for internet access so if you bring your mobile phone, you can access internet for free here. This facility is used mostly by students.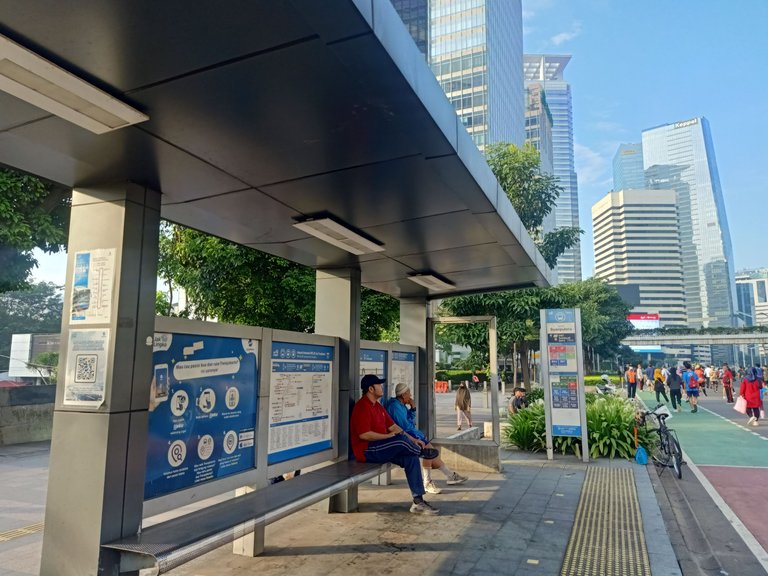 ---
Some people tying balloons in their pants to make jogging more fun!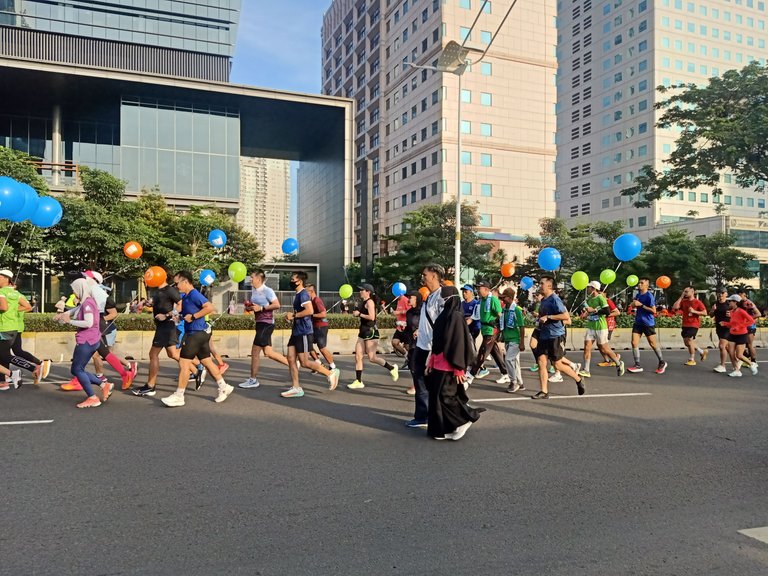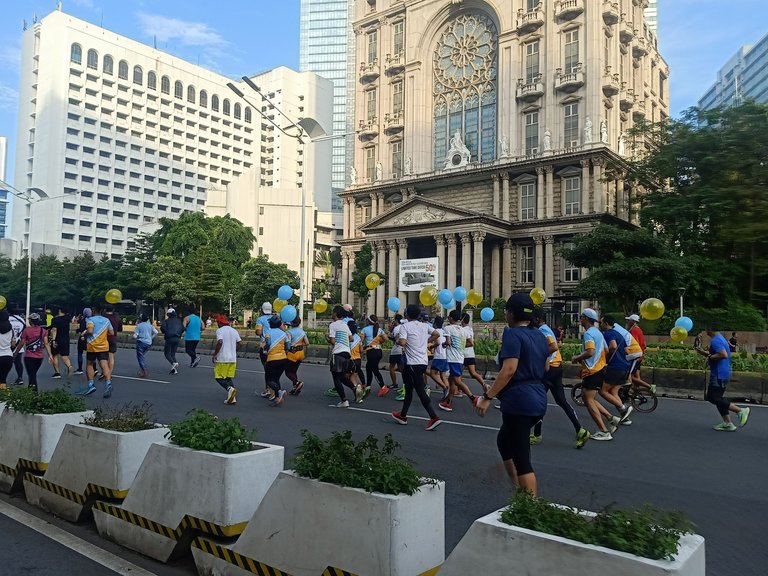 ---
What makes me fall in love with Jakarta is because it has so many huge, great and wonderful buildings. It really reminds me to my dream to work in developed country one day. Still trying my best to make it true. Whenever I saw these buildings, New York city is always come to my mind.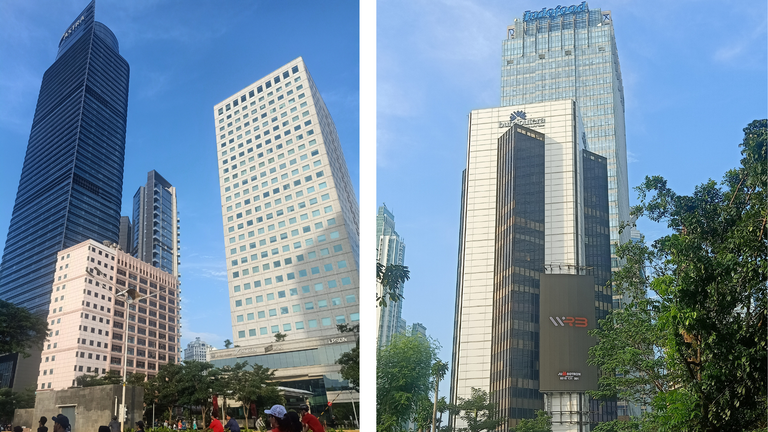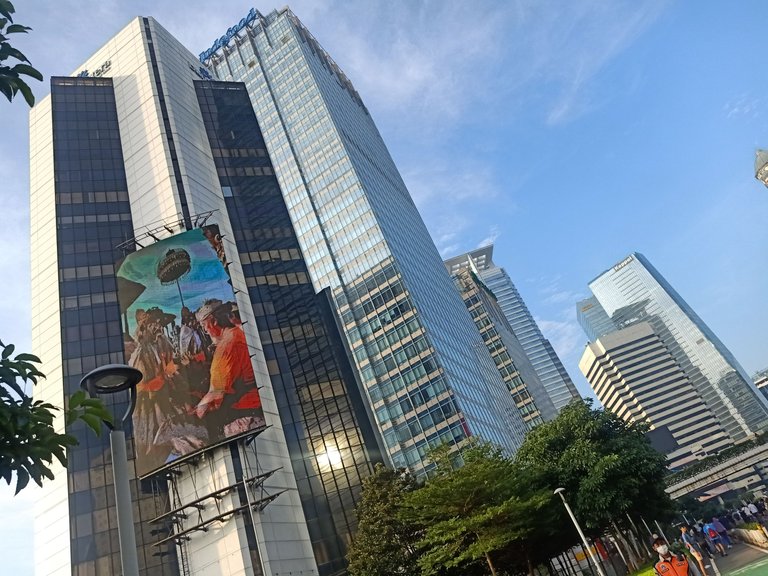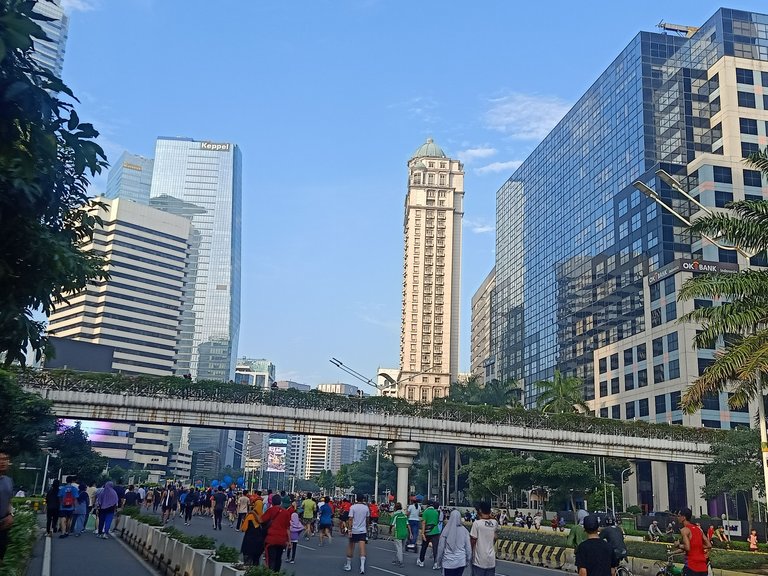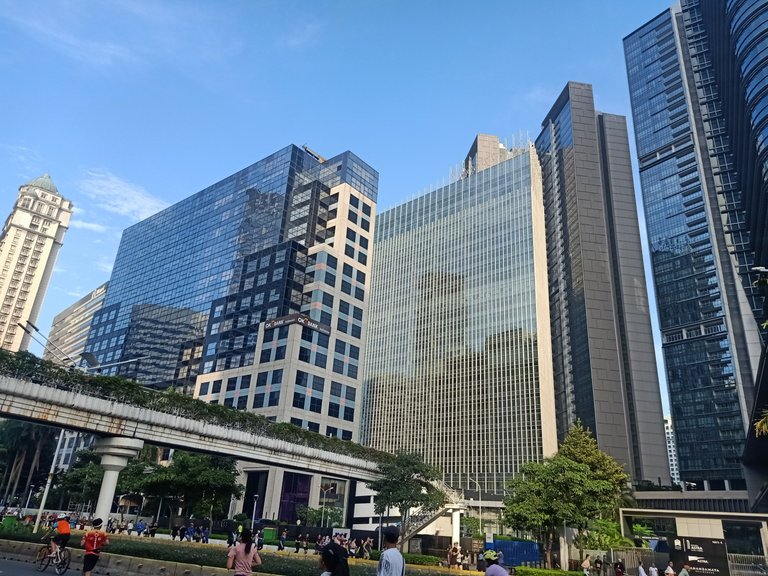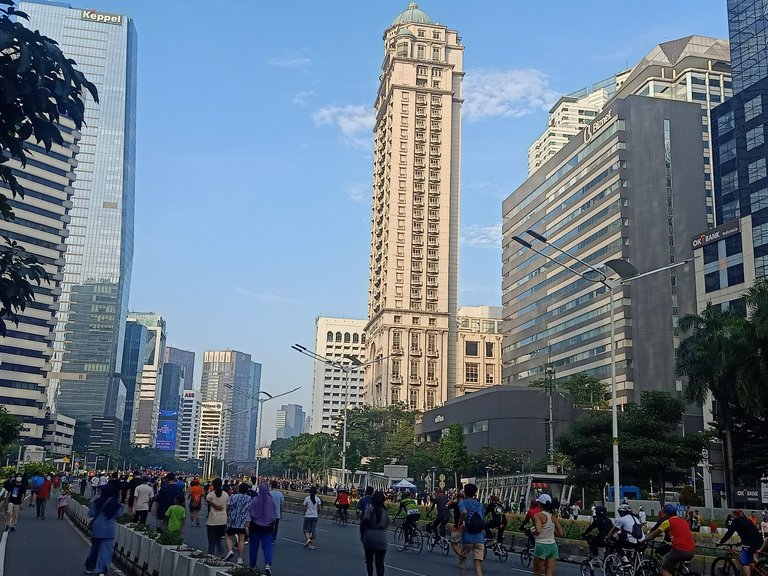 ---
This is the entrance of MRT (Mass Rapid Transit) Train. Another public transportation in Jakarta. In Sudirman area, this trains route is underground.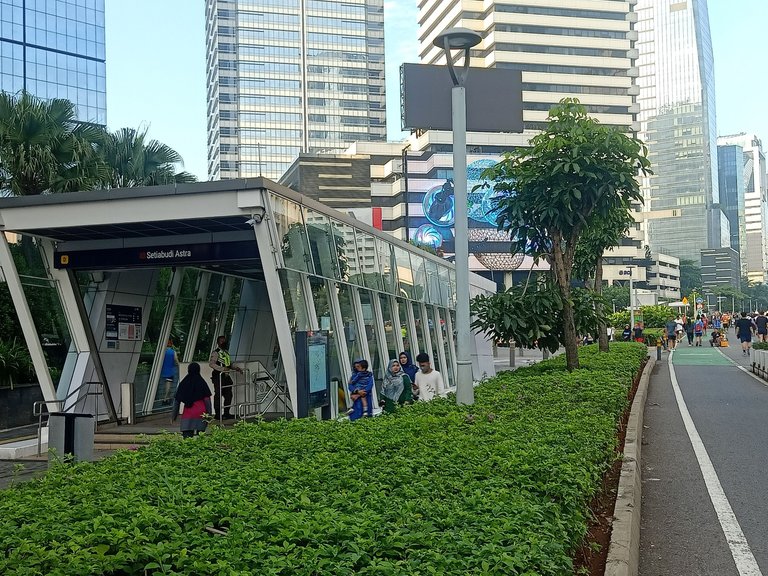 ---
There's an architecture which I don't know what it's about. I found it interesting so I took the picture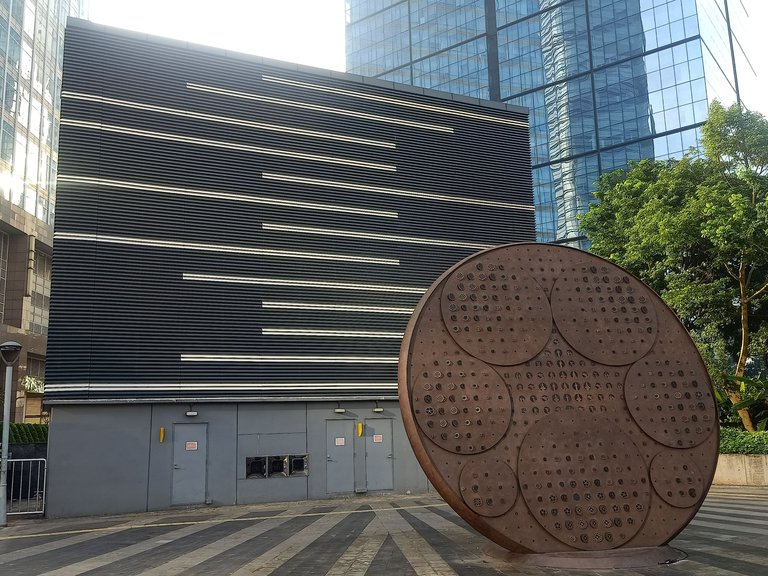 ---
I found a very unique overhead bridge which helps the pedestrian to cross the road. Here are some the pictures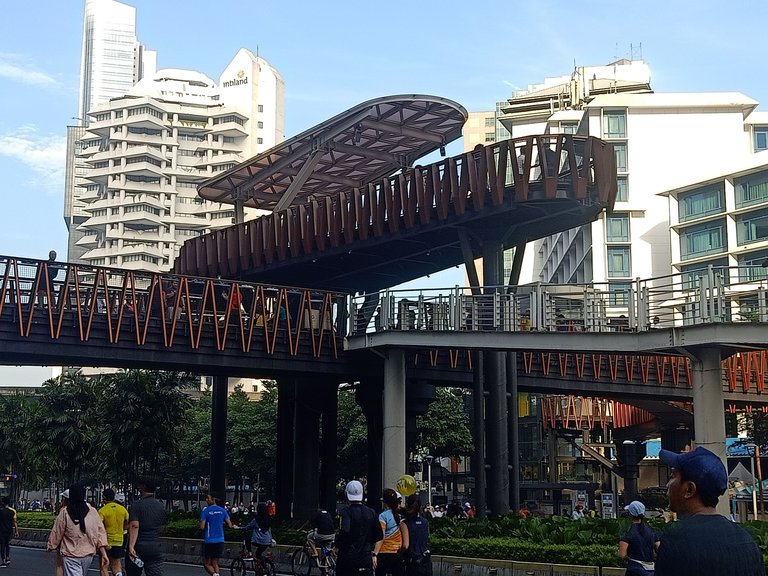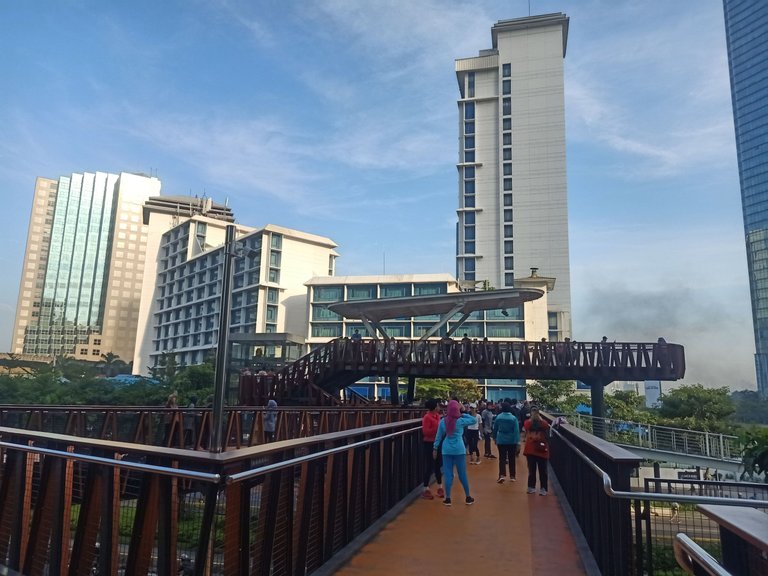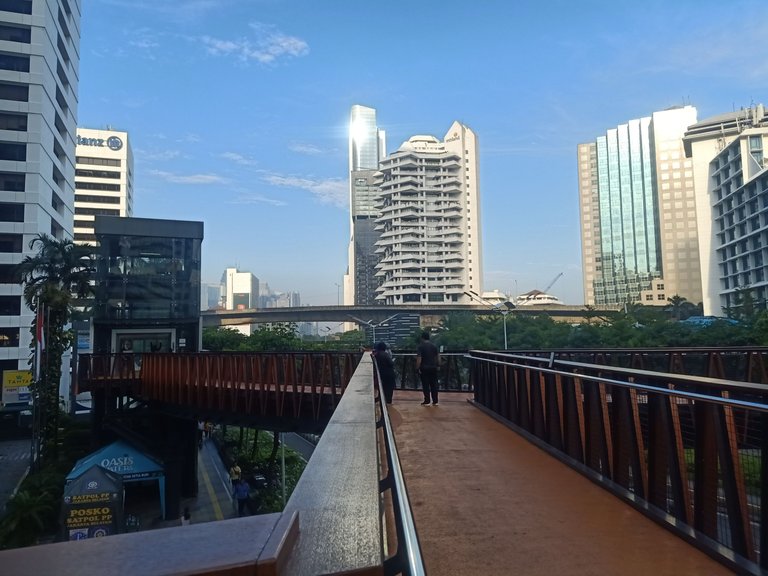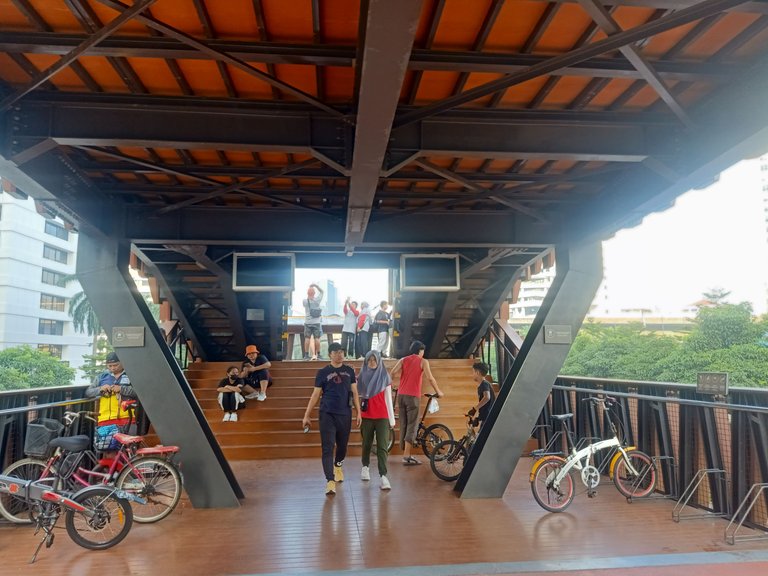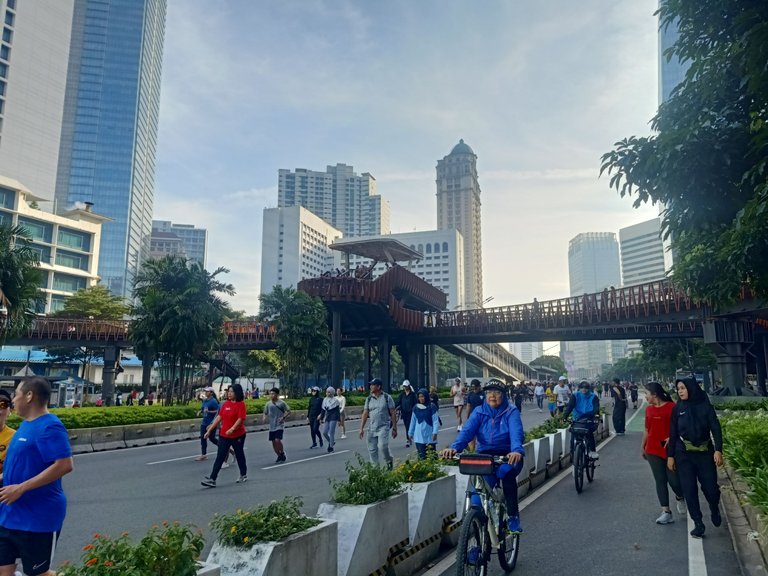 We can take nice picture of Car Free Day from the bridge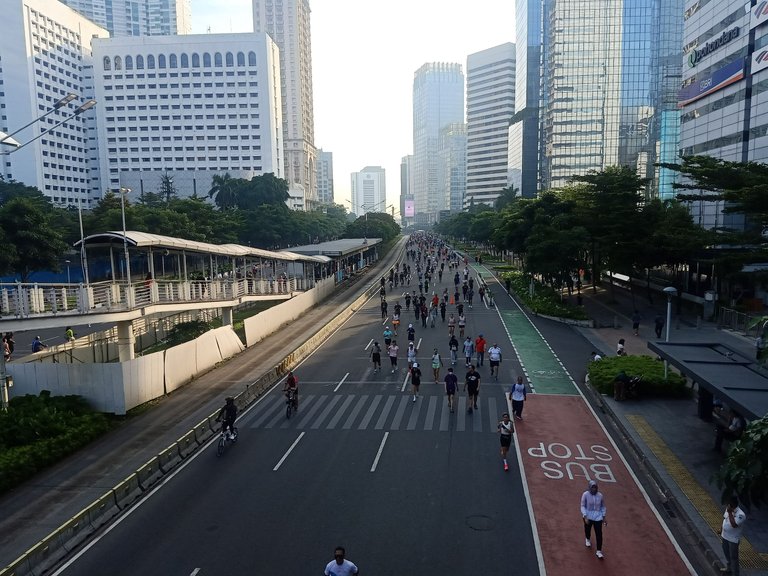 ---
I continued my jogging and took some pictures of other sophisticated building. There are many large screen on the building which is designated for advertisement. It really looks like some big cities in the world, Well like a Tokyo I guess.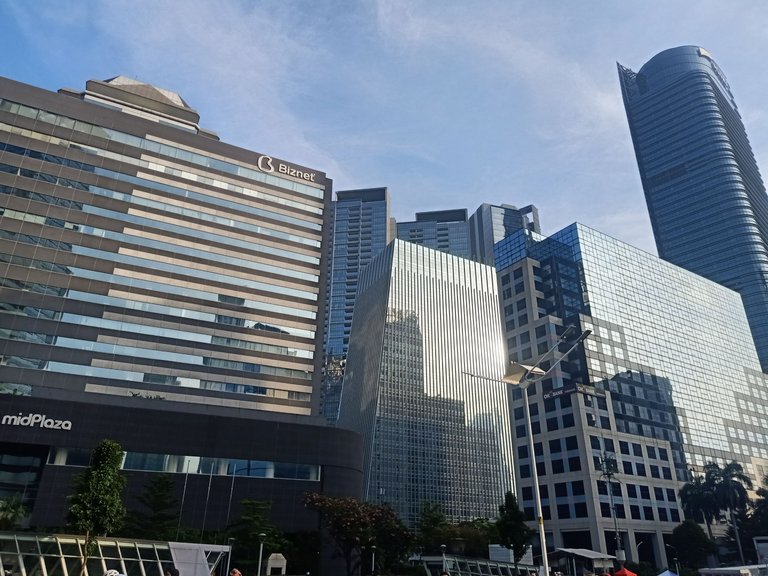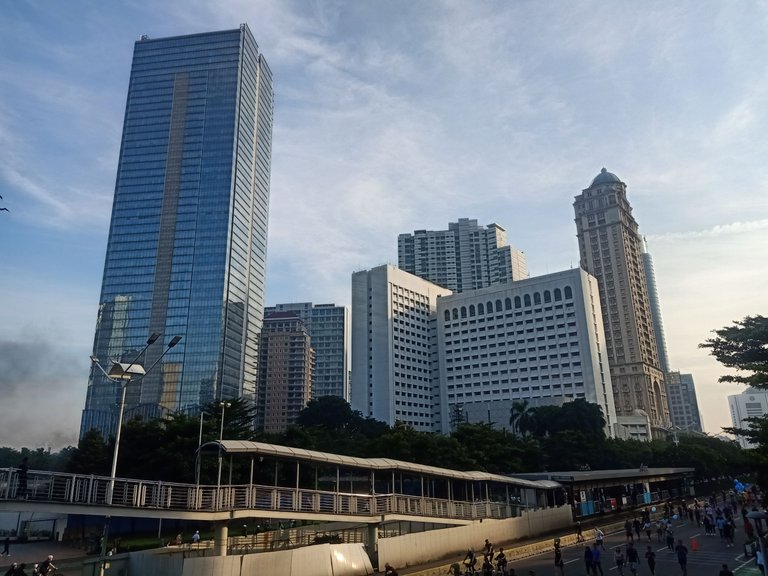 There's one building that interest me a lot. The building is called "Da Vinci". Well, I the architecture was made exactly like the most of the buildings in Italy.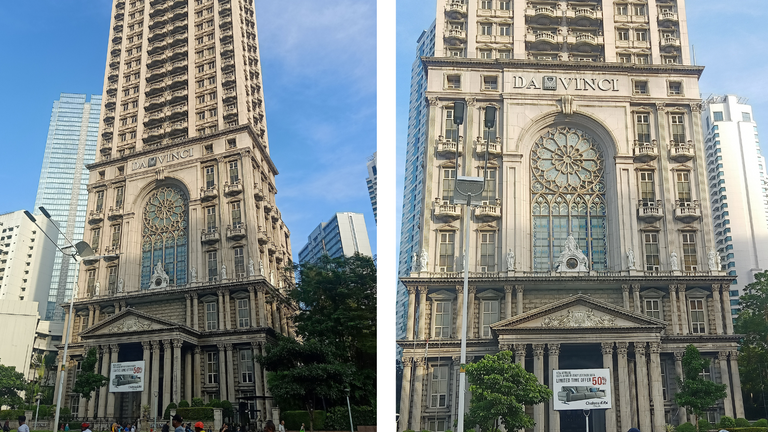 ---
There are some Flyover roads that we can see here and some other cities in Indonesia. I think the picture below is unique. It's like a twin flyover roads In Metropolis city.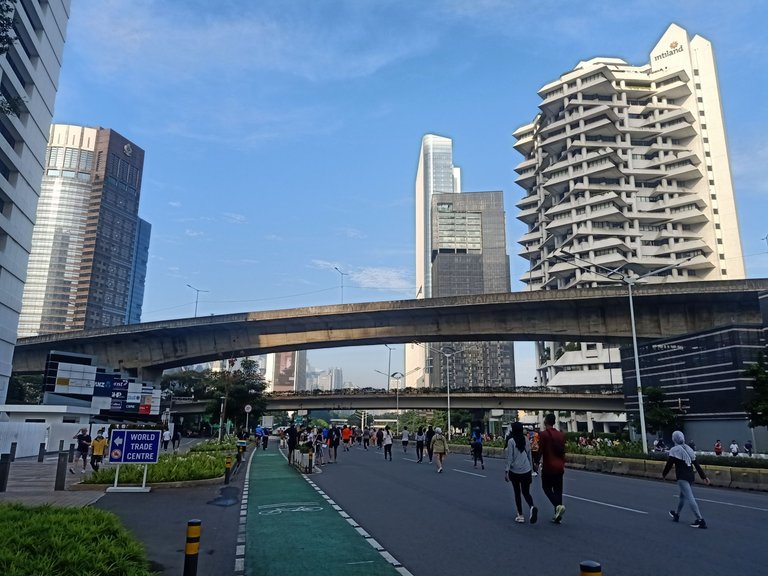 ---
Here are some other sophisticated buildings which I took the photograph since I think it's cool enough, You know there are so many great buildings here and I can't stop taking the pictures of them, ha ha.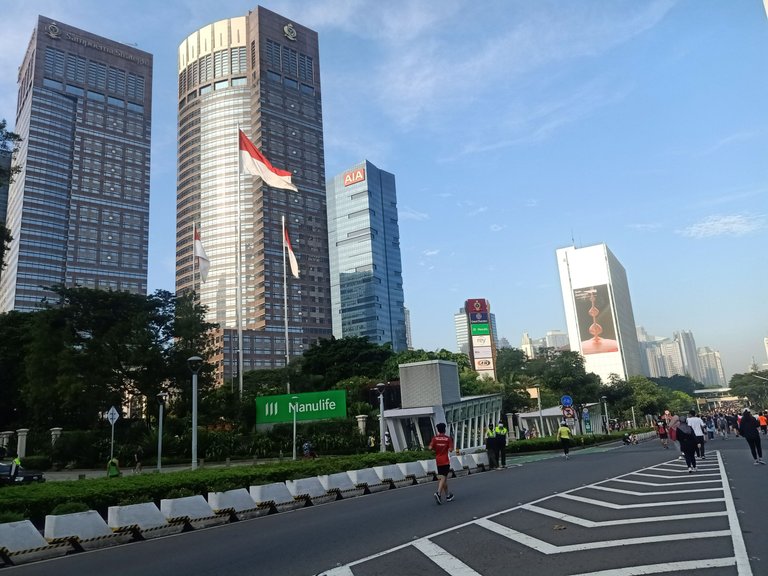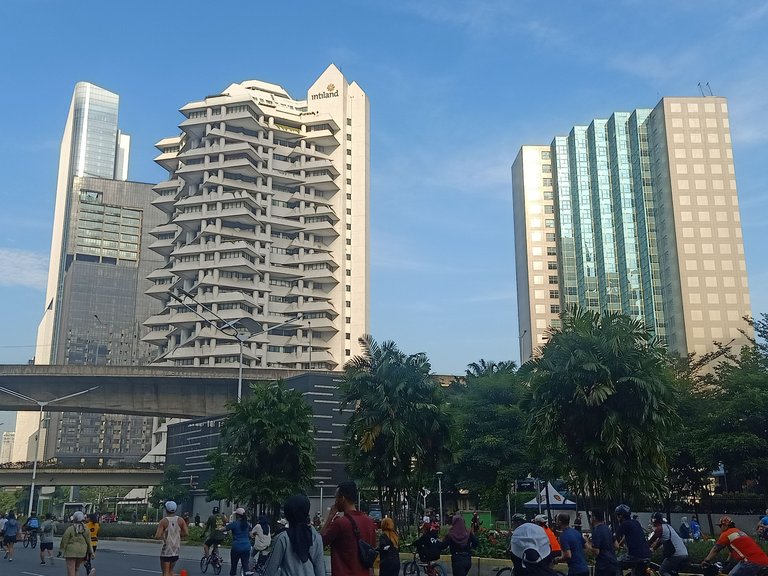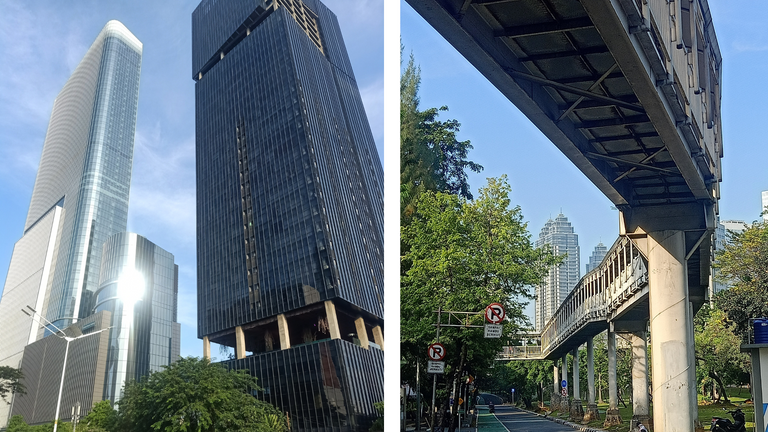 ---
I found another Overhead bridge where I can took some photographs of Car Free Day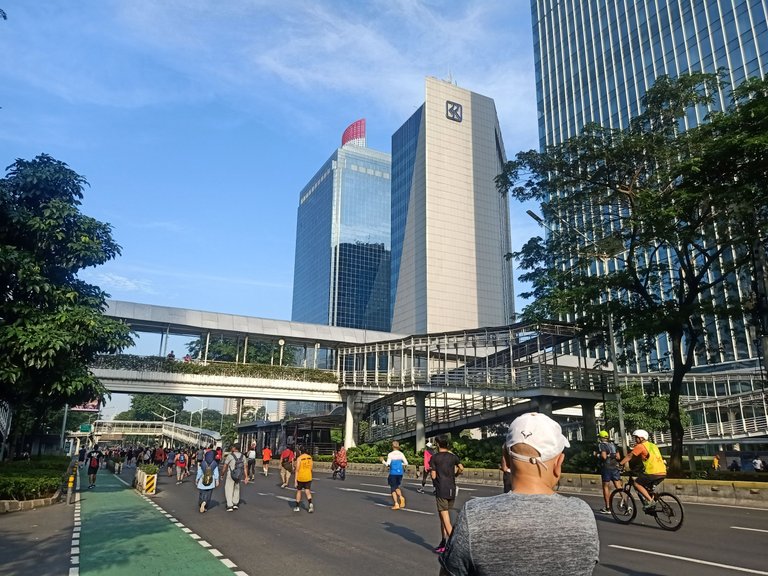 And here are some of those photos from the Bridge :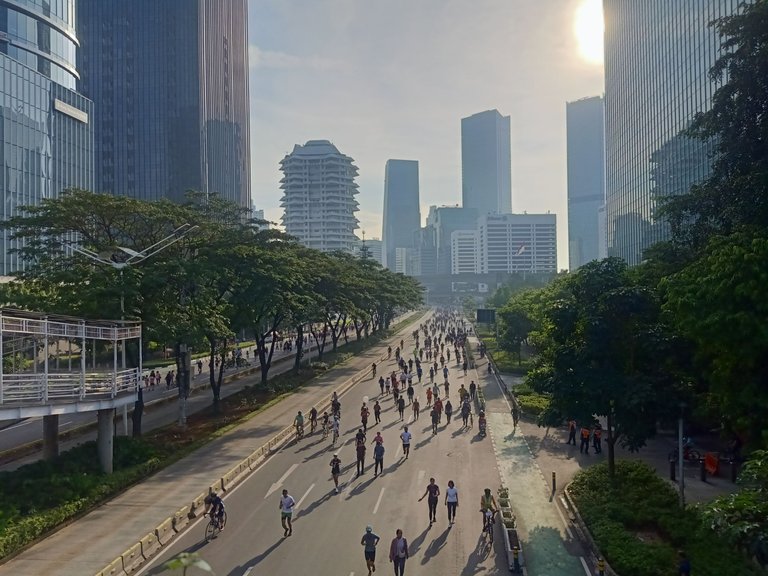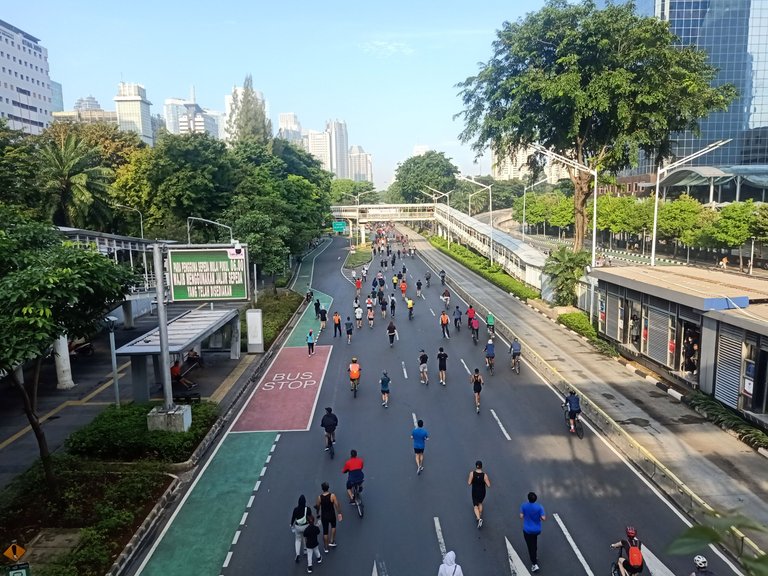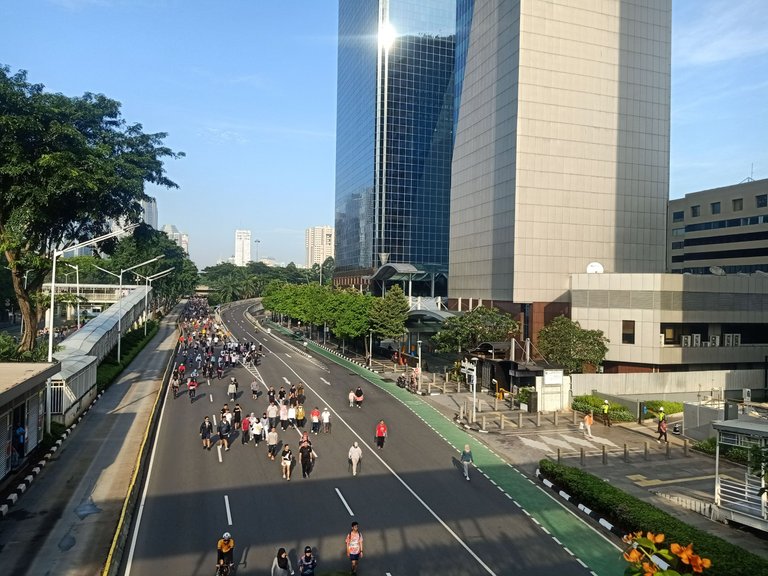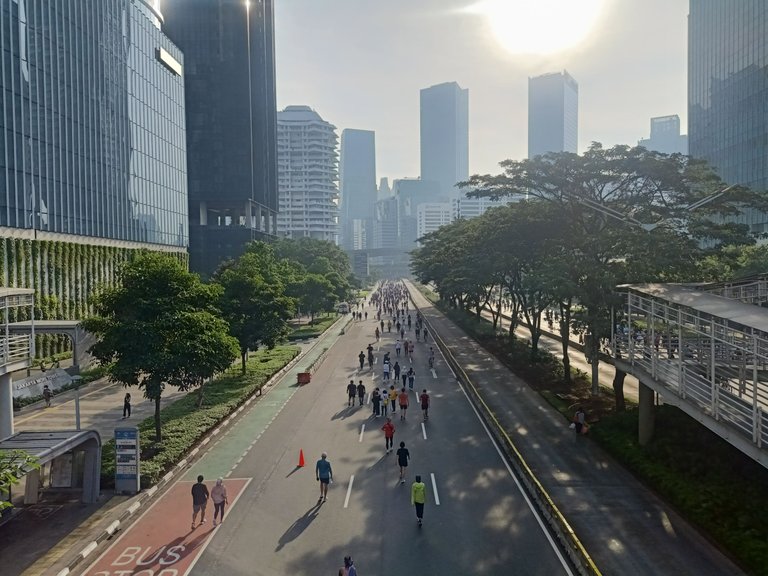 ---
After some time, I found a group band of jazz and they are performing very well music. Many people took their photos and videos. Some people gave 20000 - 30000 IDR (around $2) to them. The song is very relaxing. It sounds like Kenny G song. Very nice Instrumental song.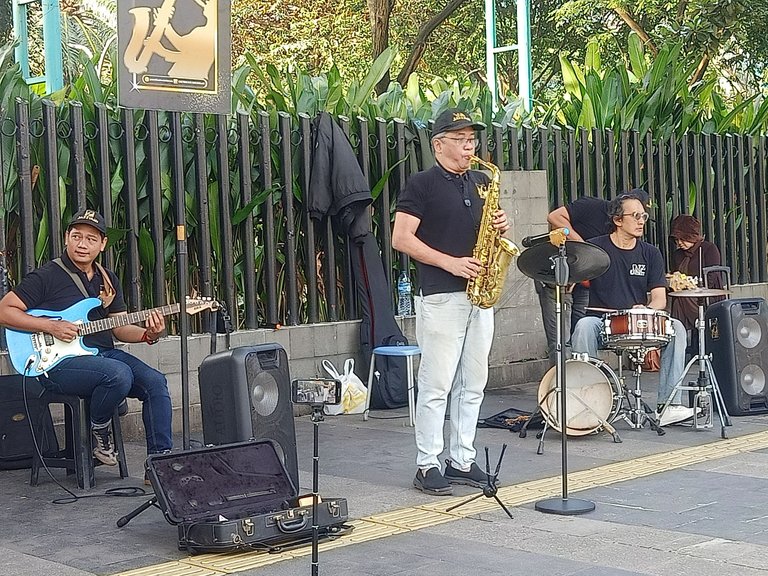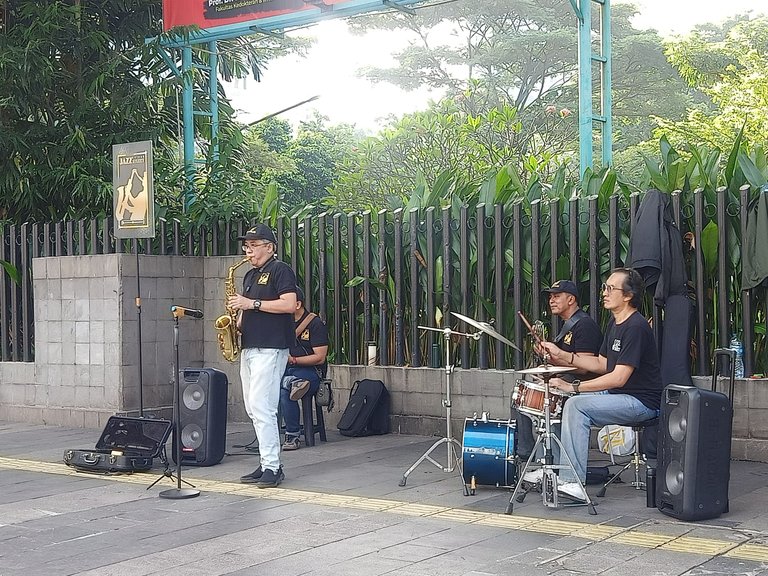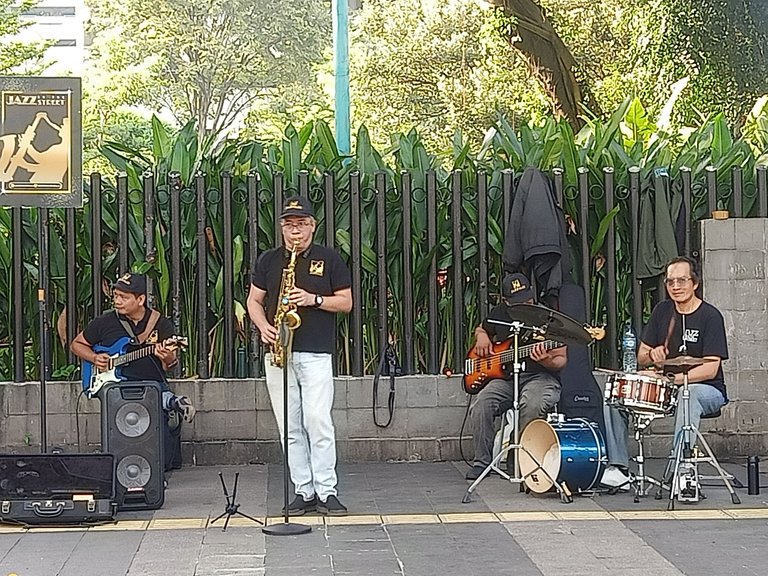 ---
Sudirman area also has a park called "Simpang Susun Semanggi". The park is being taken care very well by the officer in order to keep it clean and tidy.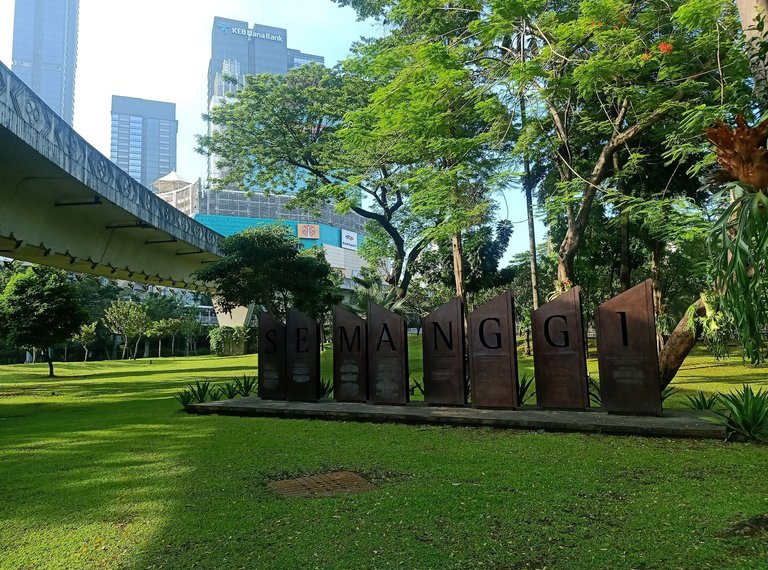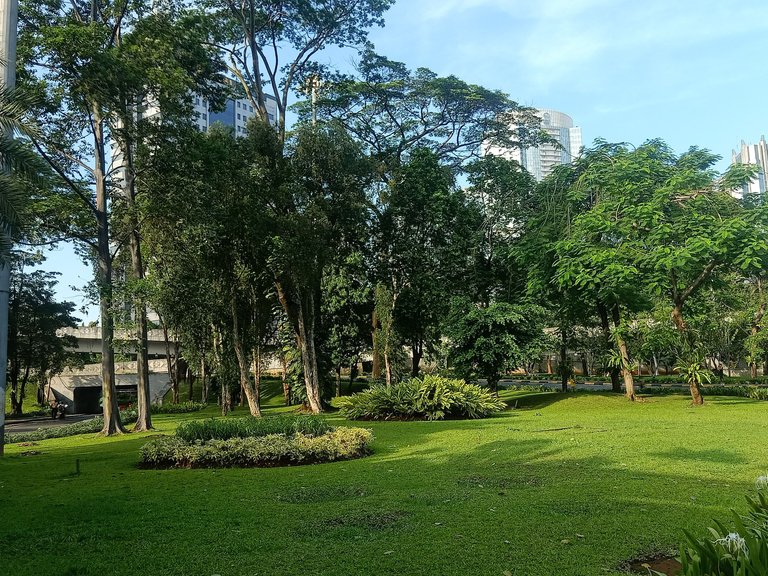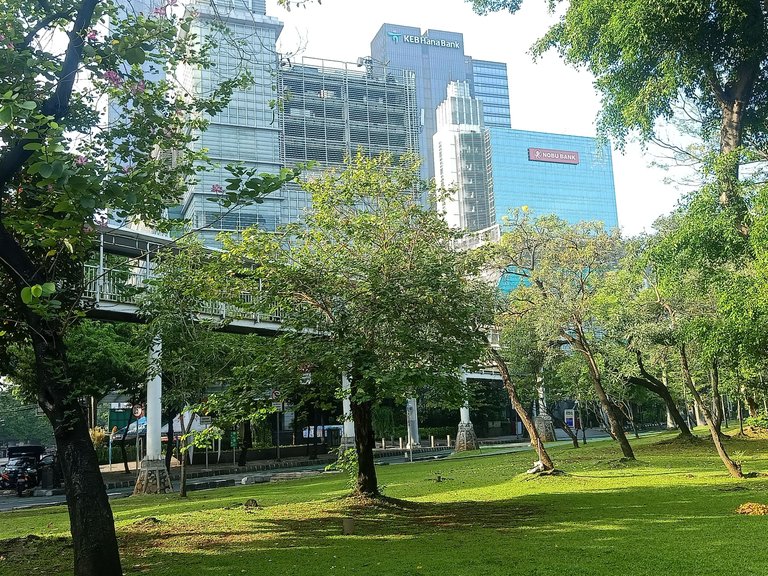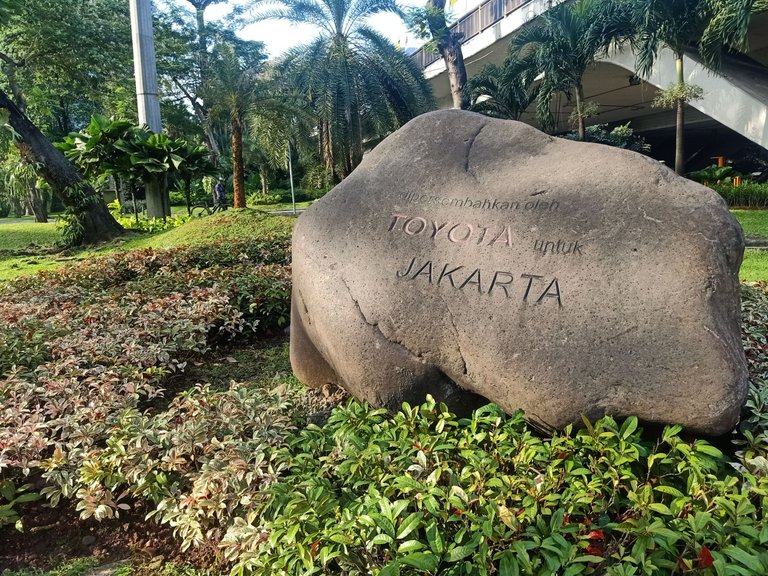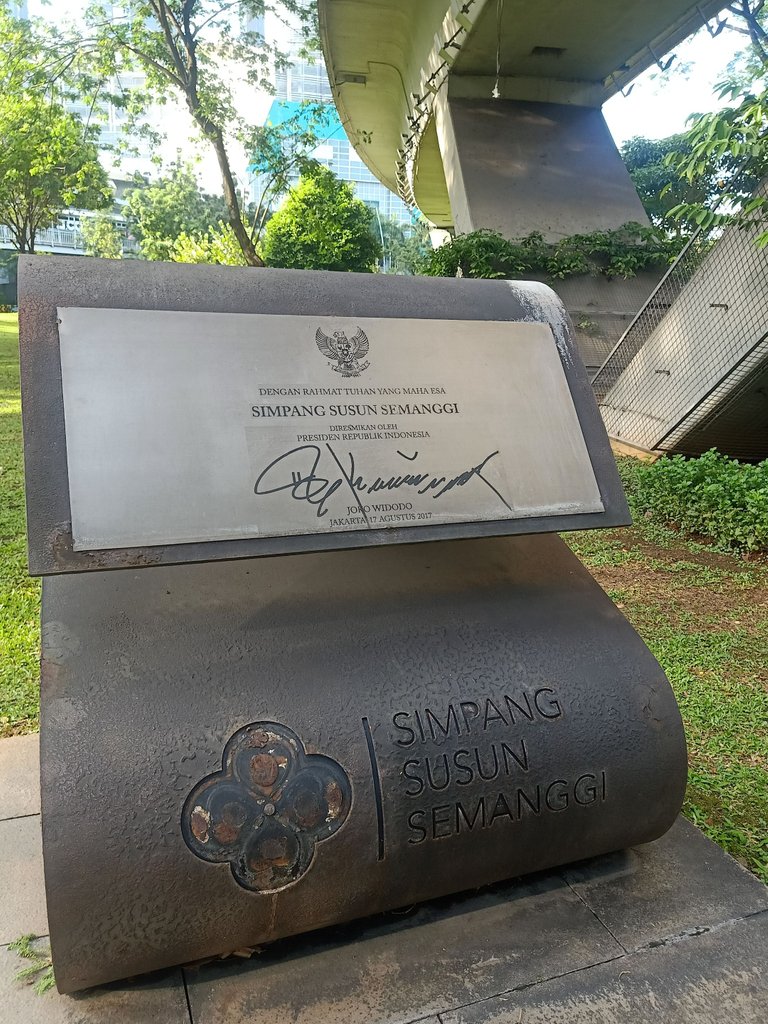 ---
Well, last 2 pictures are showing the building which is constructed from glass as the outer layer so we can see the building is glowing and shining under the sun shine. It's also looks pretty wonderful to me.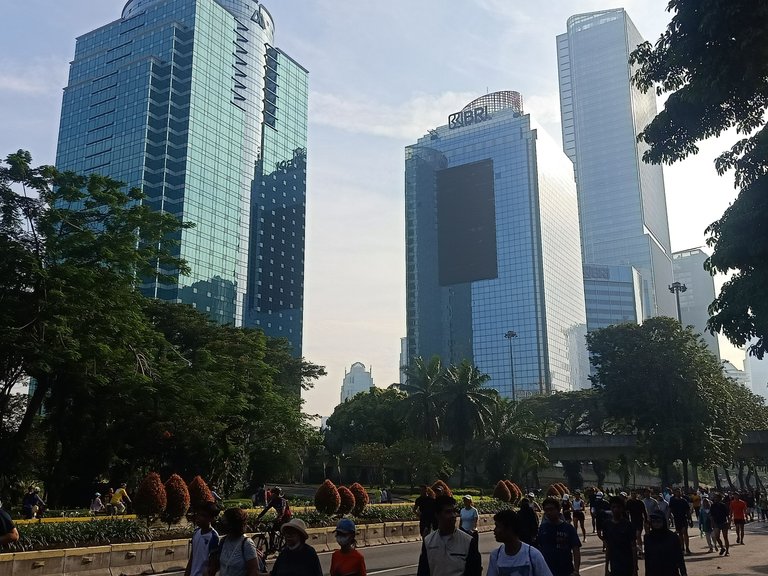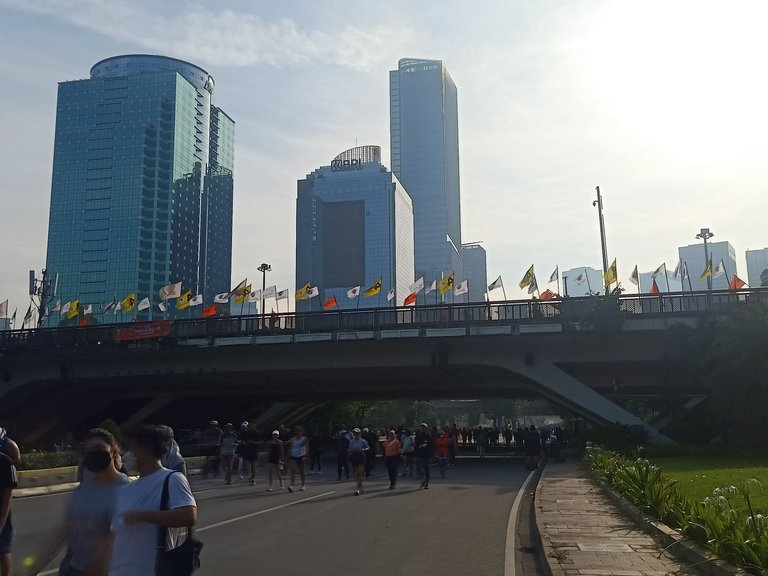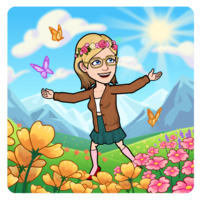 I want to pin my post on pinmapple and here is the code I got from Pinmapple
:# (!pinmapple -6.18215 lat 106.83025 long d3scr)

Alright guys, That's all I can share to you about my happy Sunday, Jogging at the Sudirman Road in Central Jakarta, Indonesia. All the pictures in this post are taken by my camera. I hope you like the post and If you want to know about what's the best tourist destination Indonesia or Bali, Feel free to DM me in my contact below. Thanks for reading the post, any comments will be much appreciated, let's get to know each other :) :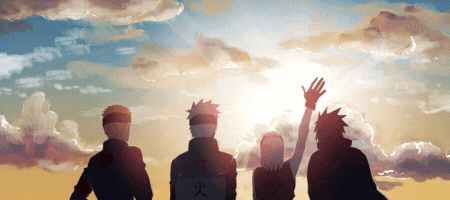 ---
---