Hive Christmas Party 2021

---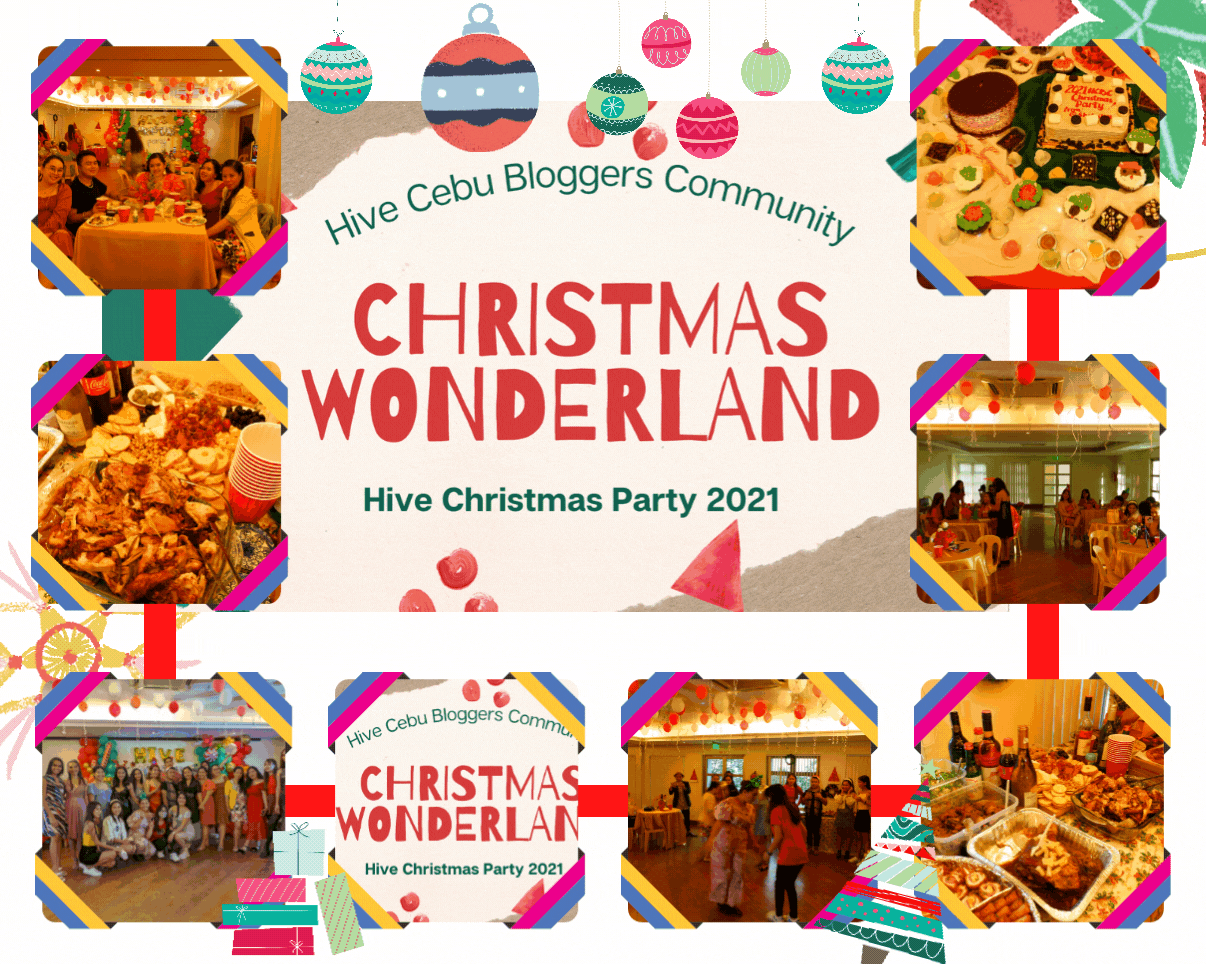 It's better late than never! Finally finished making the vlog after over three weeks of making it and struggling with the internet connection. So, here is my first ever video on this 3speak community, showcasing our our Hive Christmas Party, last month, December 11, 2021. This is one of the of three biggest event that I successfully initiated with the help of our amazing team-@hivecebubloggers. From the first 'ever' Hive Seminar, first Hivelloween (Hive Halloween), and first Hive Christmas Party.
In behalf of @hivecebubloggers community, we would like to thank those who supported our Hive Christmas Party; @theycallmedan, wil.metacalfe, justinpark, @abh1234, @daltono, and of course all those who little upvotes helped.
This initiative would have not also be successful without these people's supporting my personal blogs and @hivecebubloggers' Christmas announcement blog post. We didn't feel the need to use the fund on our @hivecebubloggers account since I was able to provide all the gifts for our raffle draws, and games. If you remeber my blog post on how my sister, @gerel and I had been preparing for this event, and been slowly buying some goods for some of the raffle draws and winner for the games. The whole preaparation was a bit of mixture of stress from from all the challenges but it was quite fun and exciting too, you can read the blogs here:
A big thank you to @explorewithsasha's partner who was kind enough to donate 2500pesos worth of items for the grand draws. In this blog below she shares the items that she was able to buy for the grand raffle draws.
Everyone was able to bring home something, even the least expected, myself got a sweet surprise from one of our dearest HCBC leader's @jongcl. Thank you so much Jong this! <3
Am sure our HCBC members will reminise these wonderful time, and we will all arise from this rough times. So, I bring to you this momerable experience with my @hivecebubloggers family.
I hope you all enjoy the video!
Added @sorenkierkegaard as beneficiary
Xo,
Gil
---
▶️ 3Speak
---
---