Post Typhoon Odette: Community Clean Up Initiative for Two Days | Bringing Happiness this Holiday Season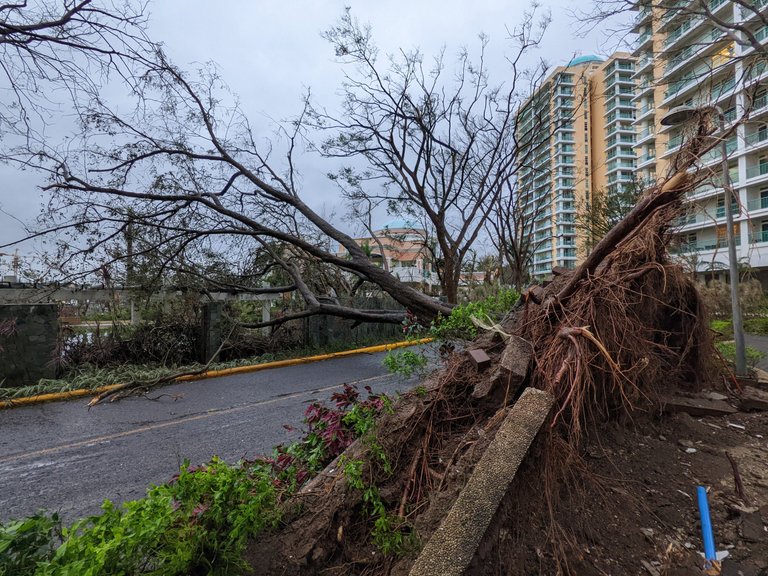 "You must be the change you wish to see in the world!"
It was only a few days before Christmas and our outdoor common area was still looking raged. My partner and I had skipped our fitness routine to rather use that time to help clean up some trash and fallen debris. While we both had been doing it few a days, we realized we were getting exhausted so took a break for a day.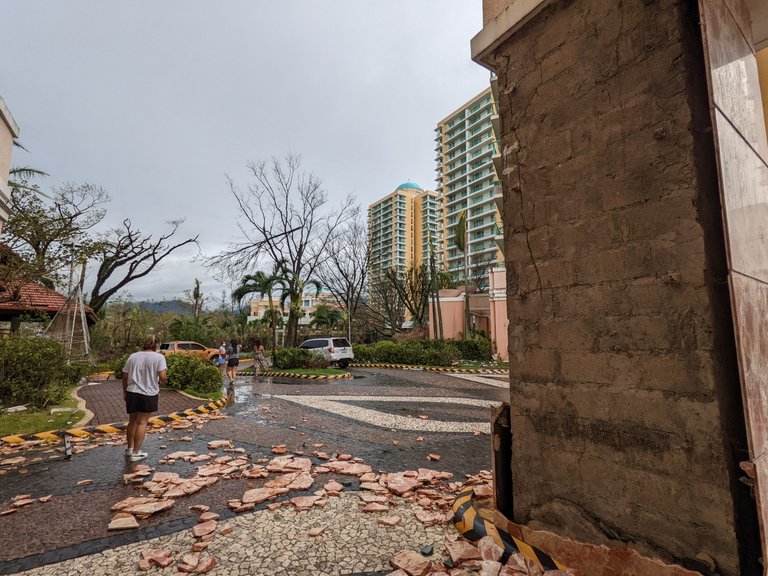 We raised to one of the members of the homeowner associations if we organize a community clean where residents help clean up the outdoor area since we don't have enough workers to finish the job and even guards on duty are staying after their work hours to help clean up our community hen there not even getting paid for the extra hours.
The next day, one of my friends knocked on our door and told us that residents are going to gather downstairs to do a community clean-up. We ent down a couple of minutes while my sister, @gerel looked after our baby. So we started cleaning up but and noticed there were only two guys (including my partner) and four ladies including myself who were cleaning with bare hands, no gloves, and not enough cleaning materials. It was a little frustrating that were only very few of us who live from two buildings to think that both towers are almost at their capacity. Am sure they all have their reasoning why they won't be able to take some time especially those who have full-time jobs.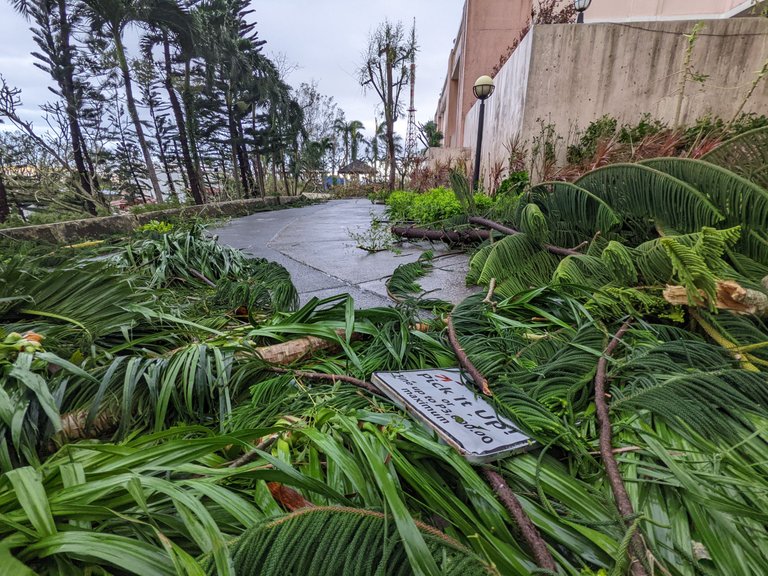 After a couple of hours cleaning up my partner came to me and confessed that he is getting exhausted not only from all the cleaning work but from not having enough sleep and asked if I could get some people to do the work for him. That's when I initiate a community clean up and workers will get paid for the job.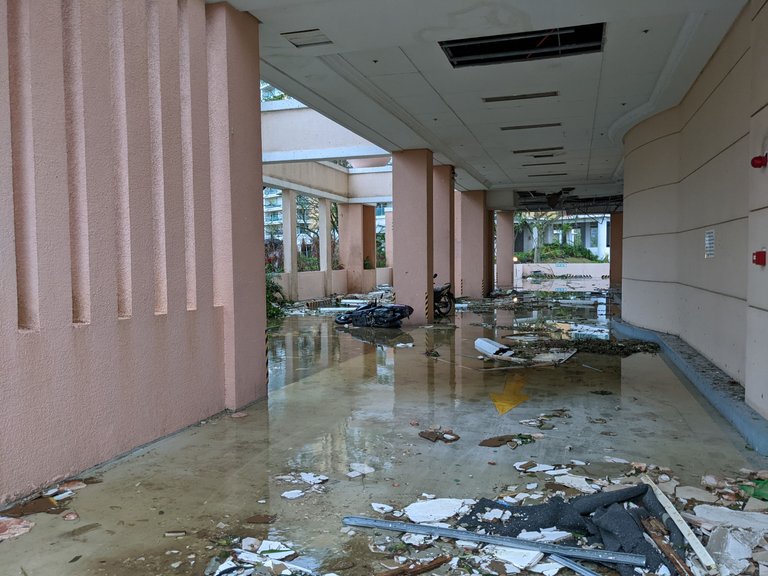 Community Clean-Up Day 1: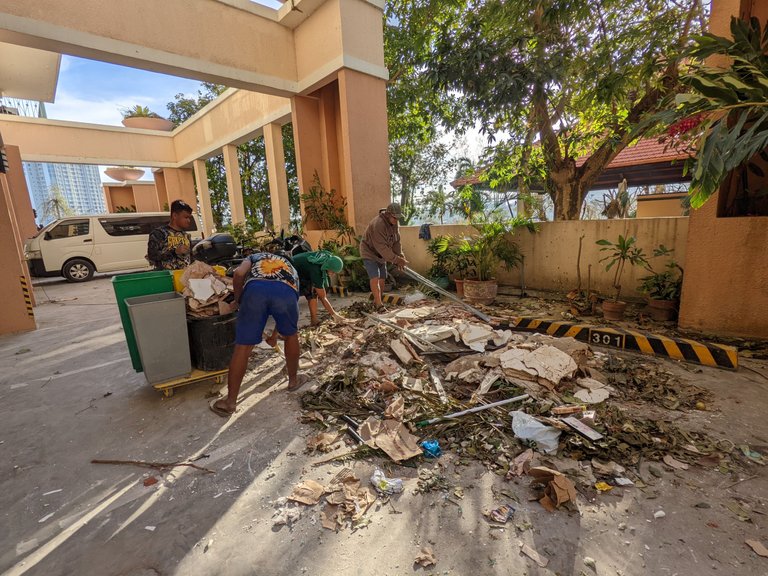 So, I walked to get to the main gate and approached one of our guards on duty if he could help me gather five people to clean the outdoor area for the two buildings. It took about fifteen minutes and five people came who lives right down the street and were eager to do the work.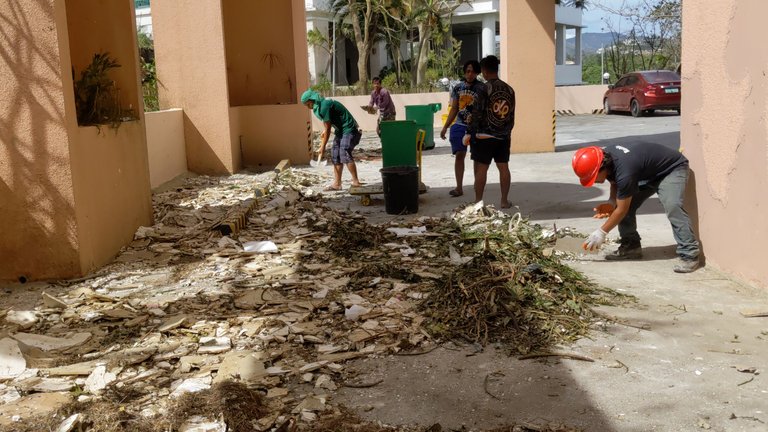 I offered 500pesos for each worker and my sister, @gerel made them some food for lunch. We didn't have a lot of drinking water at that time coz we were in a water crisis, so I bought them half a case of 1.5L Coke. Luckily one of our guards brought them some drinking water.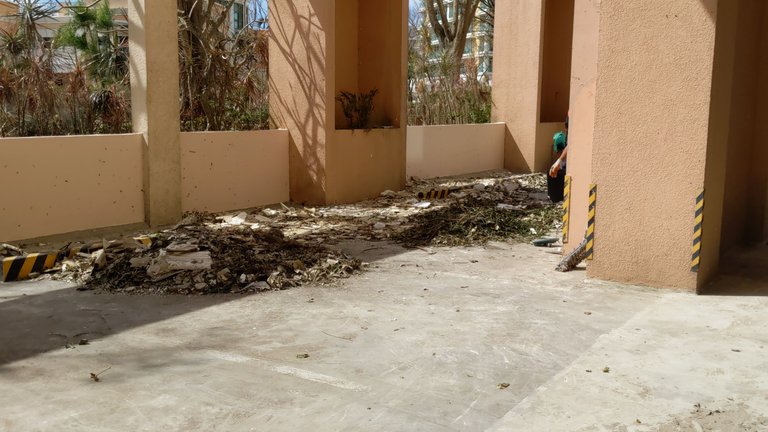 Later on that day, one of my yoga friends sent some of their trucks from one of their construction site businesses to gather some trash, so that day, a lot of the trash was taken out. What am wondering is where would all this trash go?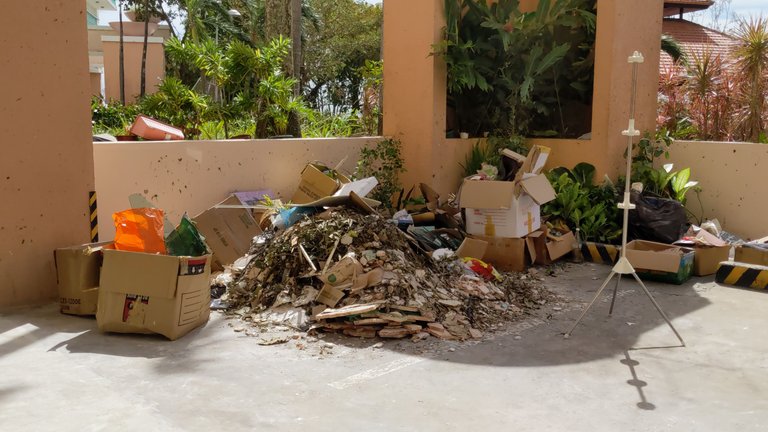 The workers started cleaning up at past 10 am and finished the two parking lots for about five hours. I am really grateful for these people because we have a lot of kids in the community that loves to play outside and now they have a little area to run around, while the playground and the community pool are still a total mess.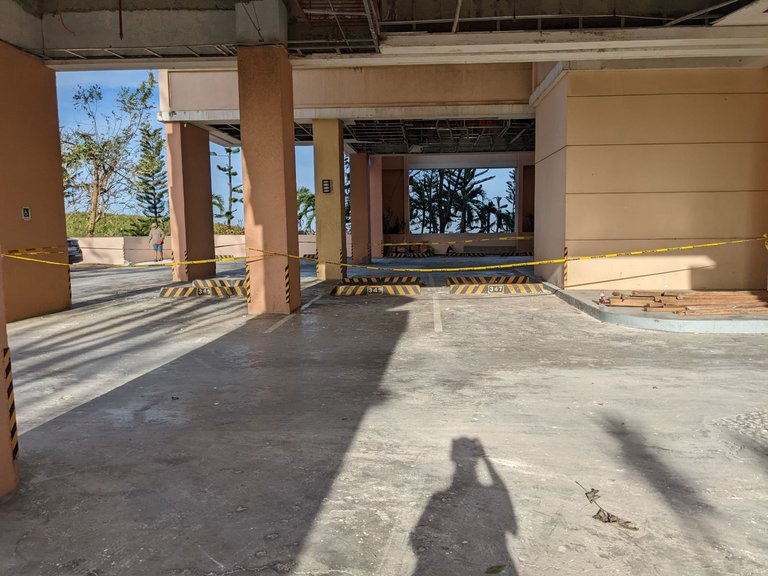 After the clean up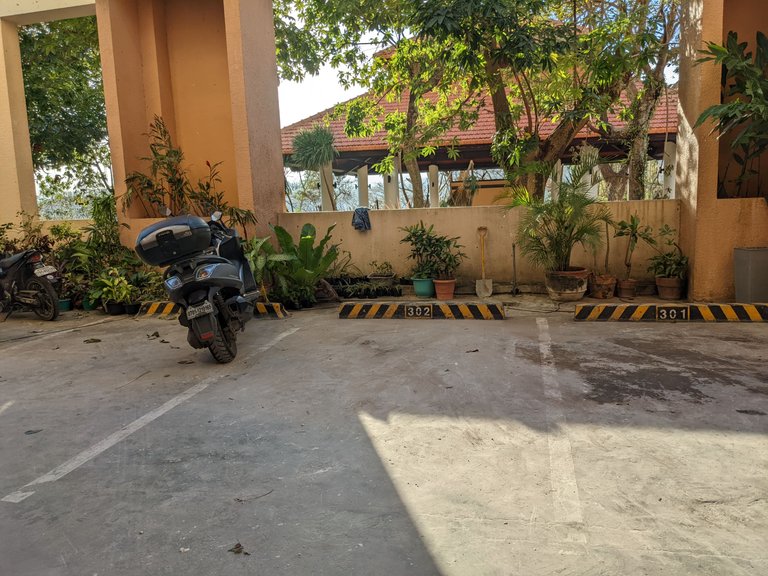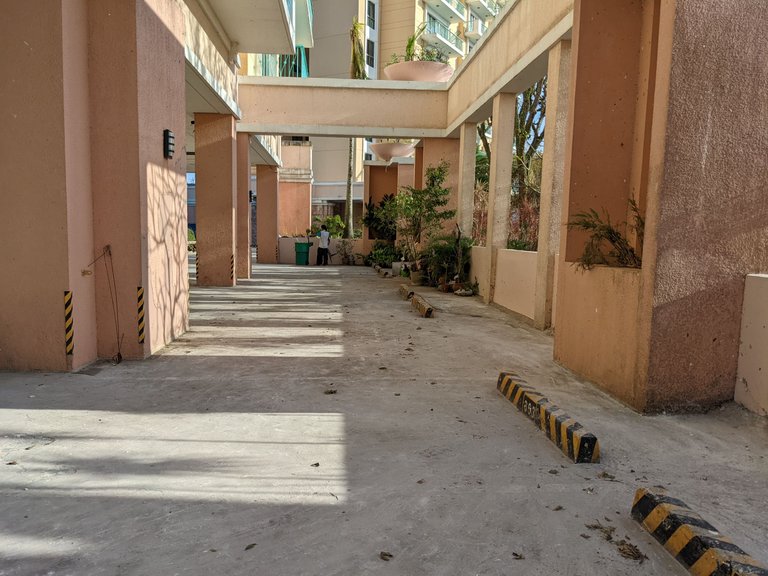 Before the workers left, I gave them each 10 packs of noodles that @gerel and I bought. It was the last box of noodles left at one of the grocery stores inside the mall.
Community Clean-Up Day 2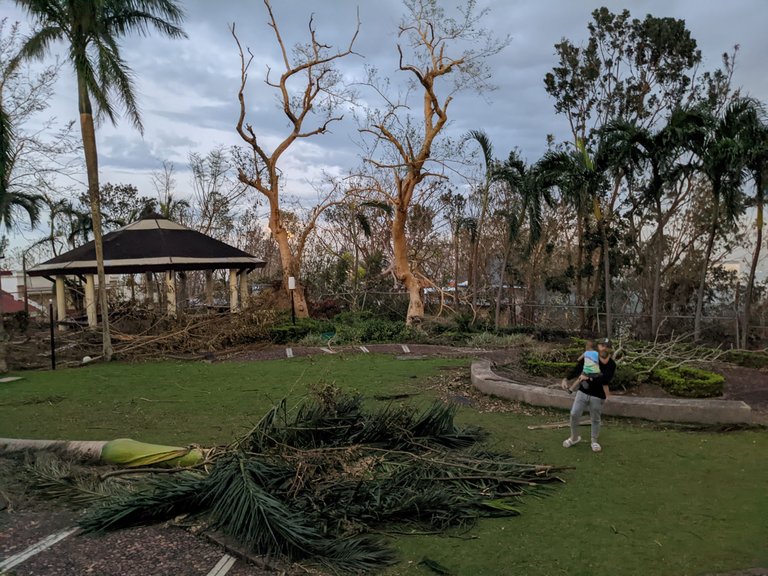 The next day, I gathered twelve people to clean up the playground and other areas of the community, the outdoor function hall where we always do our fitness classes, and the walking pathways for building one and two. We have three buildings inside our community but both have two different administrations and board members.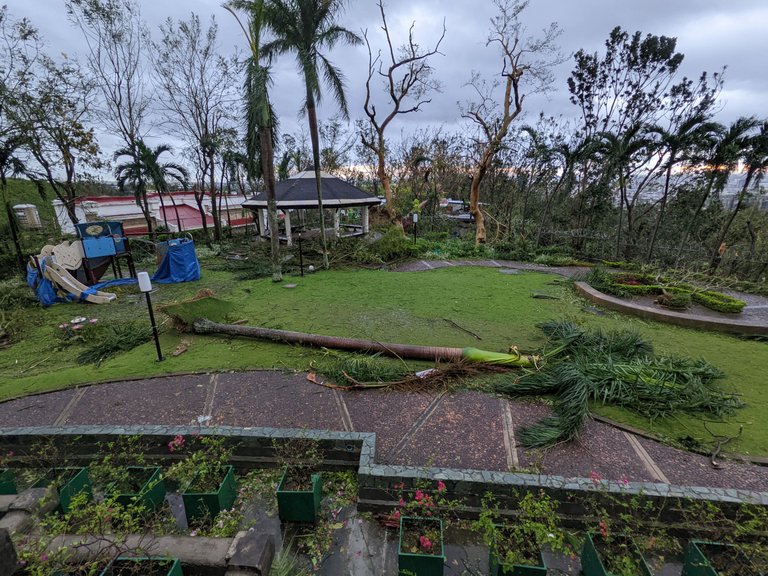 This time, the worker's fee was taken out from the resident's condo dues that we pay monthly.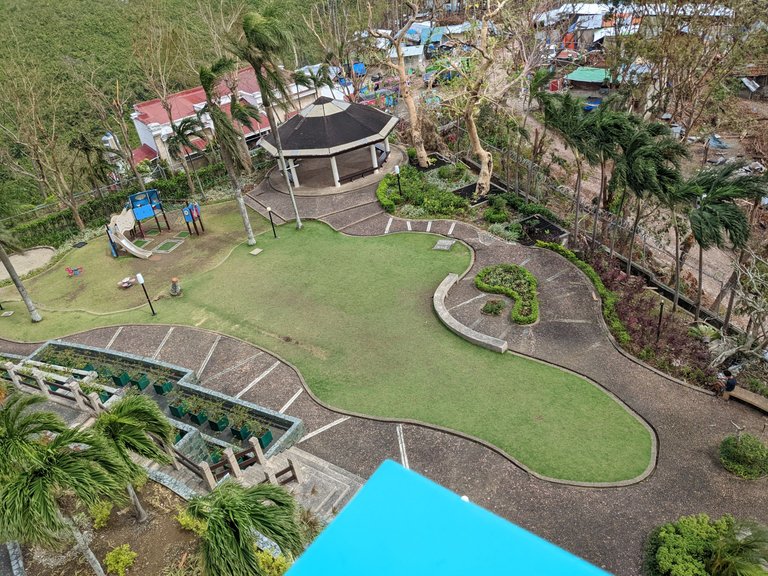 As expected, the workers work efficiently and gathered some materials like brooms, a few gloves, and more trash barrels. They finished at around four in the afternoon, however, I didn't have anything for them to bring because I haven't been able to go grocery shopping again but they got their 500pesos each for the work that they did that day. And am glad that I was able to help these workers so they can buy something that they need or whatever food for their 'Noche Buena' (Christmas Dinner).
Later in the afternoon, a lot of kids came down to the playground when me and my baby was there. They were exhilarated to see that it's now clean and that they can spend more time outdoor!
It does not take much to make a difference! ;)
Xo,
Gil
---
---