My Baby Boy Helped Me Prepared The Cookies For My Hive Fundraising But Then I Dropped Some Of It On The Floor! Now I Have Less Cookies To Sell! And Hive Christmas Party Is in 16 Days!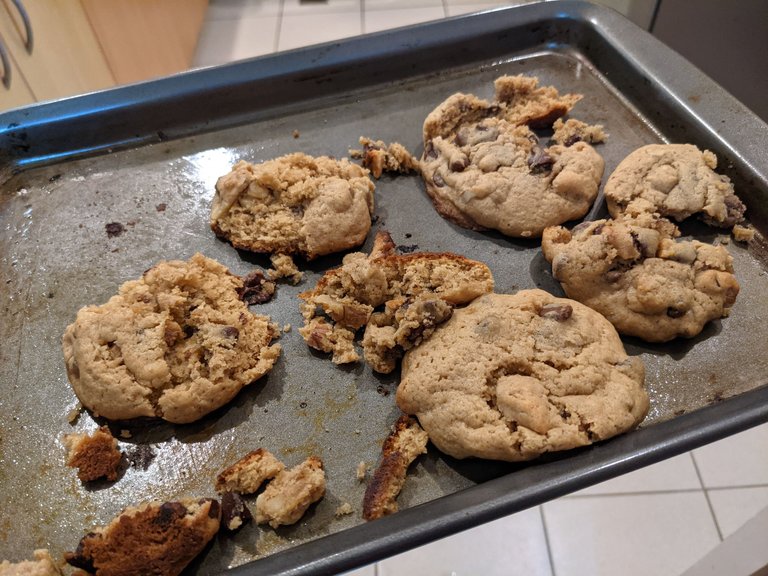 I was inspired today to start baking my favorite cookies again so I can sell them and use the funds for our @hivecebubloggers events since we have different kinds of expenses and I am a person who likes to write down even the smallest expenses. I started doing this as a habit when I started investing my money in the stock market a few years back. My sister would always hear me say, "Write it down... write it down!" The thing is, if you don't make a habit of making a list of your daily expenses, you won't really know where your money goes.
Going back to the main story, today, I finally put my laptop away after spending so much time on it. my baby helped me prepare the cookies. I was very careful that we wouldn't get a lot of butter on his hands since he is very sensitive to dairy. But I read somewhere online that a few of my parent friends said to slowly introduce him to dairy. So, I am, but this time I had the medicine ready in the fridge in case I got clumsy!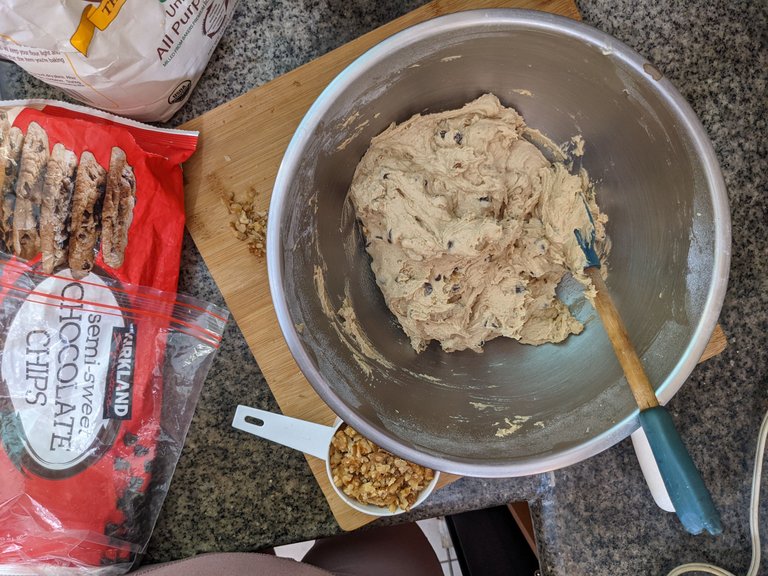 It was our mama-and-baby-time, and we were both having fun preparing the cookies. "Let's make cookie together, mama!" he was enthusiastic!
We finished preparing the cookie dough, and it was a success! I had to put it in the fridge to chill for about 30 minutes before I baked, so it's easier to roll the dough into a ball while the oven is also pre-heating.
I made the cookies bigger in size because I thought it would be easier to bake them and sell them per piece. Although there's totally no profit from it, it would just be nice to share this favorite cookie recipe of mine (which is a secret recipe).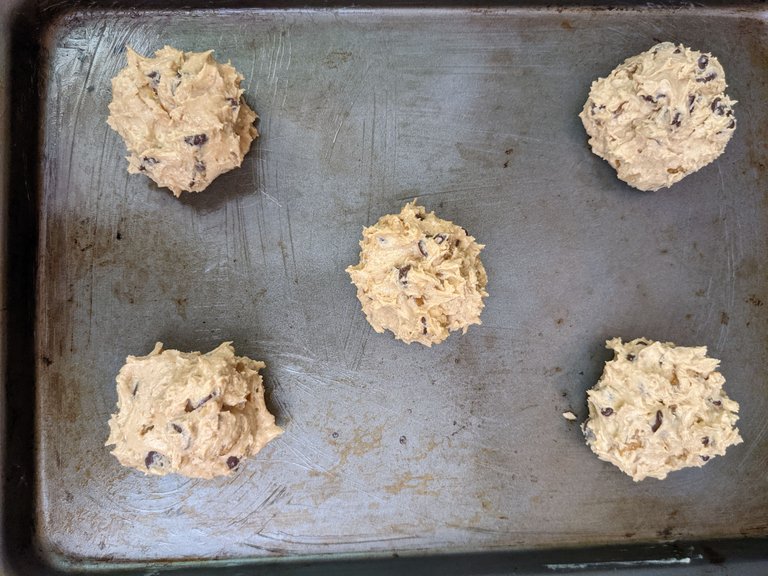 So it was time to bake the cookies, and it only took 11 minutes, because I like my cookies crunchy on the outside but a little chewy on the inside. When I took out the cookies, I heard my baby screaming for my name because he wanted to play a racing game, and I panicked because I was holding a very hot tray, so I accidentally dropped it on the floor before I could put it on the counter!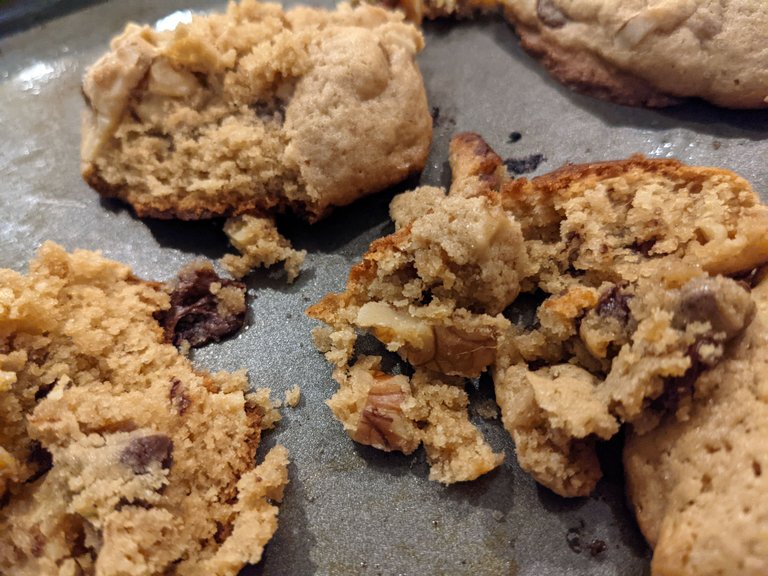 It's a good thing my baby got distracted by his dad and stayed in his playroom. It's sad to see my cookies on the floor and I definitely cannot sell them now but at least my baby is safe. But I did cried though because I wanted them to be done today, so bad! 😭
I thought to myself, "I can't be baking every day." As we all know, it can be time-consuming to bake a big batch. I decided to stop what I was doing because my knees really started shaking. I don't know why. I really want these cookies to be done before next week. I just need to make time for it! Fingers crossed!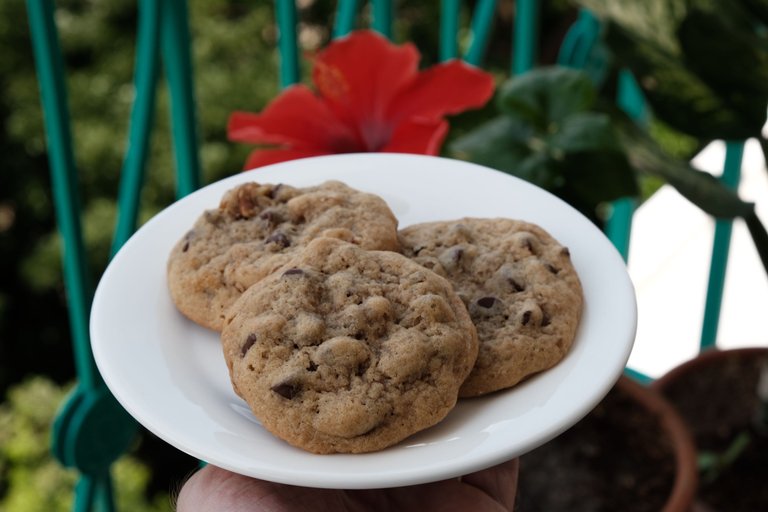 These cookies above are smaller in size because the ones I baked yesterday was 80g for each cookie. Should I make the monster cookie size or like a smaller size?
Xo,
Gil
---
---