Gift Wrapping For Hive Christmas Party Giveaways! Eighteen Days Before the Event & Why the 11th of December?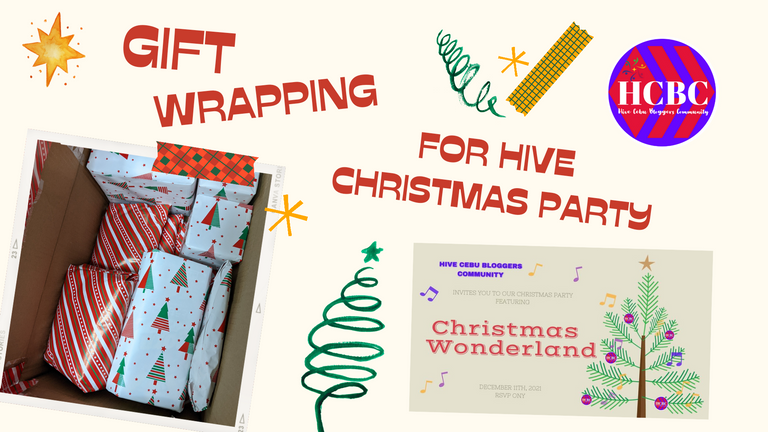 Eighteen days before our Hive Christmas Party!
For this event, instead of wrapping a lot of items in one big pouch, I thought to wrap some individually and some with other few items, that way more it can be shared to more Hivers and more people can take something when they leave the party.
We love the idea of gift giving, right? Whenever we give people something, no matter what the value is, it gives them happiness and doing such, also brings happiness to us.
I hope to keep my team motivated special when I see that their being consistent with their blogs and stay active, these are just small things. Although am not rich but I have small things that I can share to others without draining my pocket.
Why December 11th?
Before we decided if we were going to have the Hive Christmas party, some of our @hivecebubloggers members were reluctant to join the event because of the schedule and the expenses. Most of them already have errands for the month of December and majority are only available at the early week of the month. So, then the date was decided to be on the 11th.
Before I realized that most of us spend more money during this Yuletide season, well, I said most of us because even when I spend some money to buy gifts because I can afford some without worrying about tomorrow or my family's future but I am still very thrifty compared to most people I know, @gerel and @explorewithsasha would agree with this.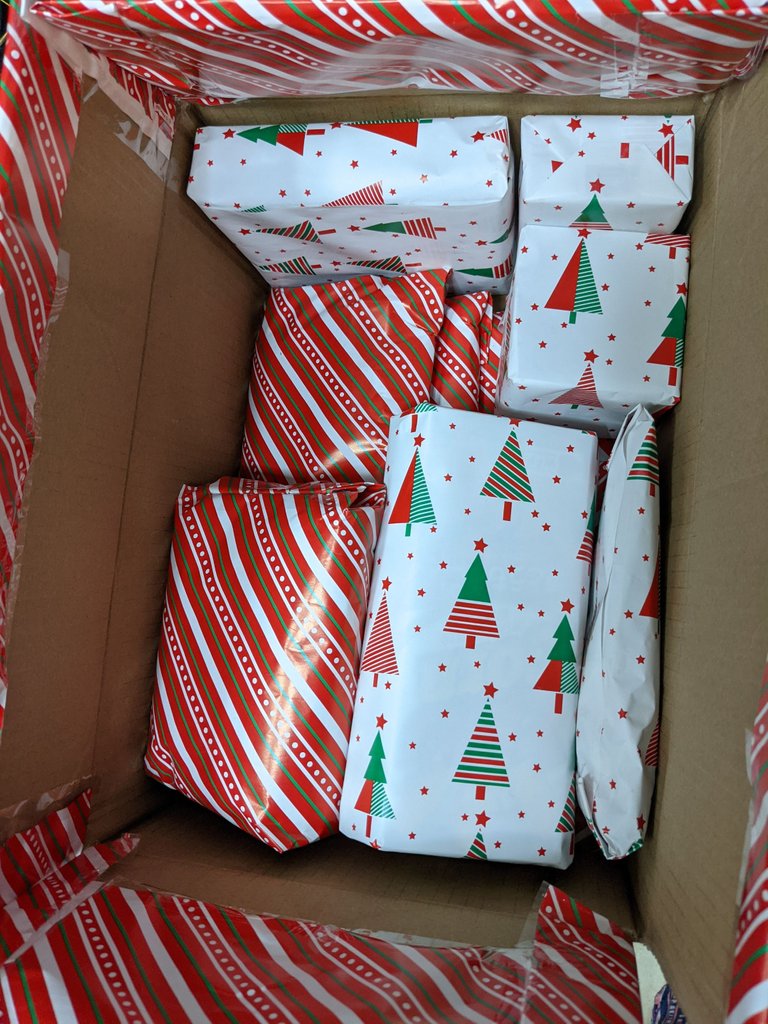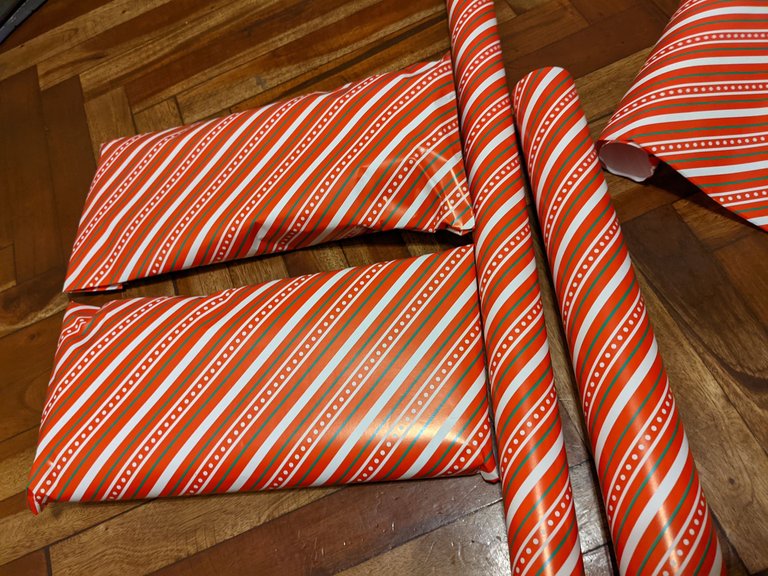 Who doesn't find it fun wrapping gifts?
The first batch of our gift wrapping session!
---
While our days are counting my sister, @gerel and I have been wrapping gifts for our giveaways. Am sure which ones are for games or raffle draws since, this is just the first batch and some of my friends will be donating some items too. We also have some useful appliances for the raffle draws donated by @explorewithsasha's partner which is really kind of him. I won't spoil what it is and will wait for Floriza (@explorewithsasha to announce it on her blog). Thank you so much,Steve! We really appreciate this kind gesture of yours! ❤️🤗
In behalf of @hivecebubloggers community we would like to thank our dear supporters; @theycallmedan @wil.metcalfe @foxkoit @fedesox @madushanka @justinparke
If you missed the official announcement of our Hive Christmas Party, check out the blog here.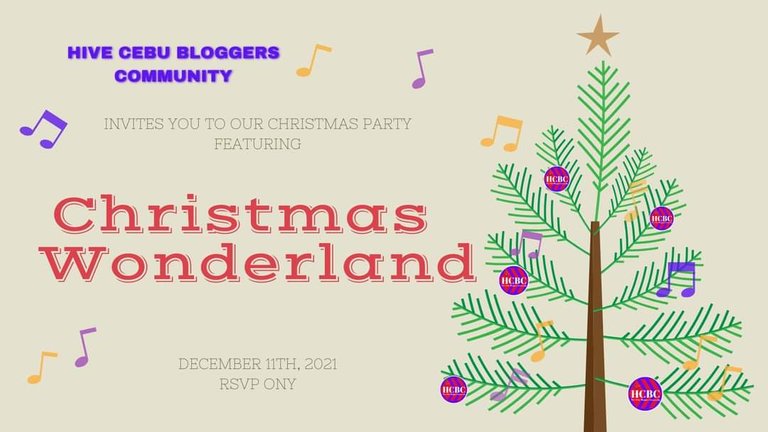 Added some beneficiaries of this post that will go to @hivecebubloggers @gerel @asasiklause @cheerupwithjl @kcwonders
---
---