WATER OR ELECTRICITY?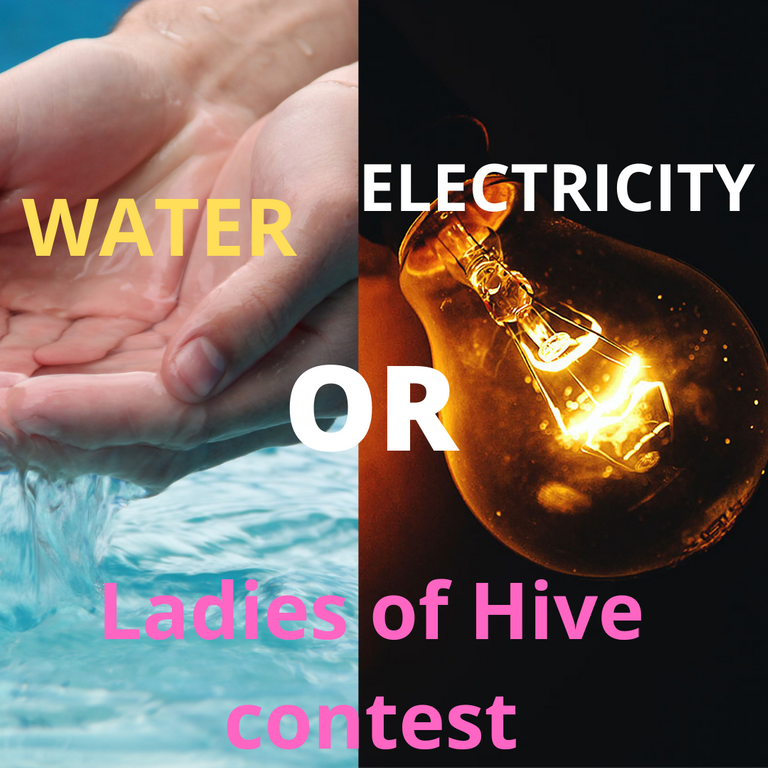 Happy Sunday everyone! This would be my first time participating in this contest by the #LadiesofHive community. I missed out on the last contest, I wanted to join today until I saw the contest has ended and I decided to check the community and I saw this current one. Thank God I found it on time and not @merit.ahama inviting me, instead I would invite you 😅😅😅

For this week's contest, here is the question;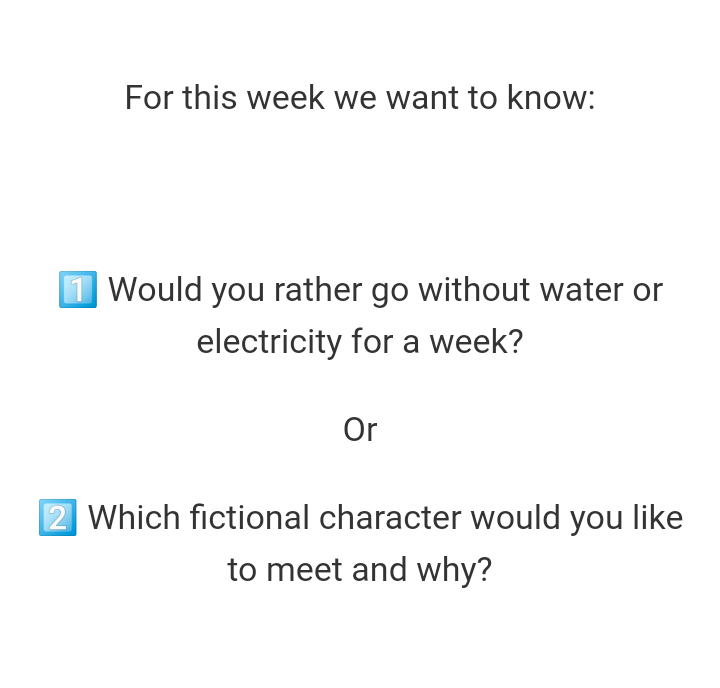 WOULD I RATHER GO WITHOUT WATER OR ELECTRICITY FOR A WEEK?
This question is tricky but you just have to choose one. What would you choose if you were the one?
Thank God it's just for a week. I won't die at least. A week is seven days, so I am good to go. Lol
I haven't chosen my answer yet na! 😬
We all know how important water is to the body. We have always been advised to drink a glass of water early in the morning when we wake up because we have been dehydrated for the whole night. Do you imagine not drinking water for 2 hours. How will you feel? I have experienced it before that my throat got dried up, and was itching me from within. I had to drink water to stay hydrated. Water is life and you can't go a day without drinking it or else you might die.
Now, see me going off completely for a week without water.

There is a big difference between light and darkness. With light, everywhere looks lively, you tune in the TV, plug your phone to get it charged before continuing your normal activities online. I cannot imagine being in a place without electricity especially that most of my work is done on my phone or laptop. How do I survive if I don't work? I need electricity to do all of these.
Do you know I have stayed up at a place for seven years without electricity and yet, I still browse with my phone? What was the trick? 😄
Thank God for Generator. Though it wasn't easy buying fuel everytime to help your generator bring light into the house. But, we still survived without electricity.
Can you now guess my answer? I would go without electricity for a week.
This is what I would do to stay up for the whole week without electricity.
I would make sure I have two to three powerbanks with me fully charged plus my phone before I start the one week without light.
My phone battery is a strong one that can go one and a half day before the battery gets low. Then each Powerbank lasts till a day and a half too. By the time I exhaust the whole power bank, my one week is completed and then the electricity returns back. 😝😝
I wouldn't want to say what would happen if I go without water for a week. Of course, I won't enjoy the electricity. It would be so difficult to live my life for the whole week except I would be drinking my urine 😬😬 God forbids
Water is just like food that it can keep you alive just by taking a drop alone. Water is essential to our lives and I have never seen anyone being an enemy to water. He is already a dead man.
I really enjoyed this contest and I want to keep up with participating in this community.
Here is the Ladies of Hive contest to join.
I am inviting @merit.ahama and @maryjacy to opt in for this Contest.
---
---