Not an exorbitant wedding.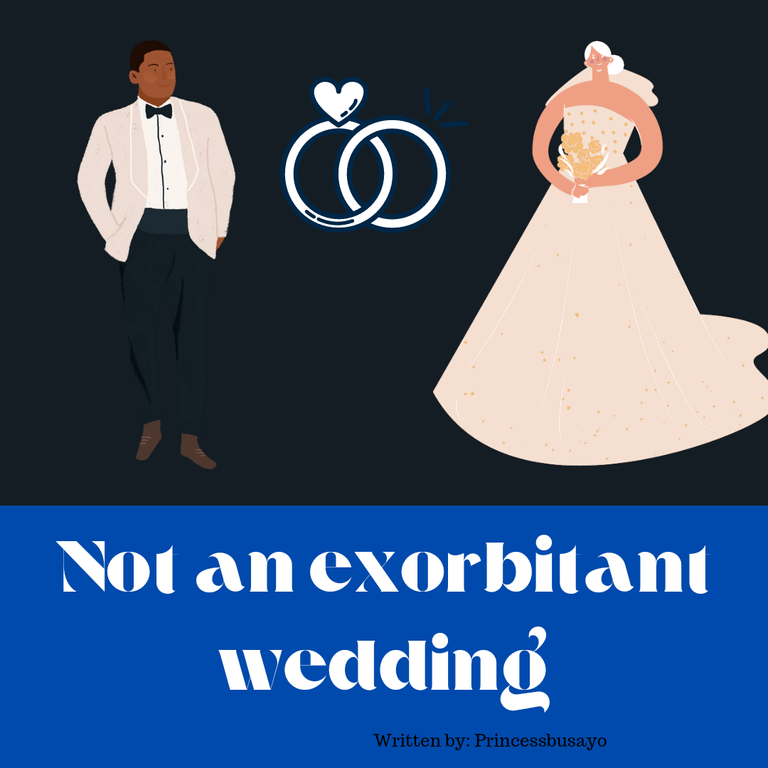 Image designed on Canva
I have attended a few weddings and I have seen how things are done; some weddings are the talk of the town, of course when there is money, you will surely want to have an elaborate wedding, making people know that it is one of the best. Then, we have the ones that are done on a minimal level which I call the low-budget wedding. They probably understood that there is more to just hosting a day wedding because life only begins when the crowd has gone to their different homes.
We also have another category of weddings where they prefer to do everything at once because of expenses. Like the wedding one of my cousins had years ago, she did everything the same day; the engagement, court and church wedding, then straight to the reception. Though it is a lot of stress in the end, there won't be planning anymore but to start living their marriage life.
---
---
In every one of my discussions with my neighbours and friends, they always come up with wedding talks while fantasising about how they would have theirs done, what they would do and the like. Even though I don't fancy such discussions sometimes because I don't know why they would choose to wake up one morning and decide to talk about weddings when there are topics like finance, how to make money, how to improve, learning new skills etc. This is why I get tired and would just walk away. Let's talk business and forget about this continuous wedding stuff. One day, we will get married. But it doesn't mean we shouldn't talk about it, that should be once in a while.
---
---
On days I would share my opinion, I would explain how my wedding would be done, the kind of wedding I wanted and what to expect. I remembered an ex of mine telling me how our unrealistic wedding would be, he said it would be strictly by invitation because he wouldn't want anybody who do not have a gift to come and eat free food, Lol.
I don't think I would want to agree with my future husband if he decides on this. I wouldn't want a much more elaborate wedding, but I have a big family and there is no way you wouldn't see many people on that day. Even if you do a strictly by-invitation style, you'd be shocked how hundreds of people will show up. My prayer is to be able to feed everyone who attends, which will be on a minimal level.
---
---
If my husband decides to spend millions of naira on the wedding, it's okay but all should be done in just a day. Apart from the introduction that comes before any other thing because it's important for our families to meet themselves, know which family we are going into and start making preparations for the day. I have heard of a wedding where it was at the engagement ceremony both couples' families met and they did everything that same day, I wouldn't want that.
After the introduction, our wedding should follow, maybe after 5-6 months to get things prepared and organised. I would want a court and church wedding and of course, a reception immediately so that by evening, everyone should be gone while my husband and I would go and enjoy ourselves, don't forget there would be a honeymoon somewhere away from anybody's reach.
---
---
On the engagement day, we would use native attires, I would prefer Aso-oke just to appreciate our tradition. Then, after the engagement had ended, we would change our clothes; my husband would put on a white shirt, ash colour suit or whatever he wanted while I would go for my white wedding gown, just a simple one that wouldn't reveal my cleavage and other private parts of my body, then we move to court to sign all necessary documents and be pronounced legally married. This won't take much time since we would not want to leave the guests waiting in the church.
The pastor will join us together in Holy matrimony while we exchange our precious rings and forever-lasting vows. This is the part that interests me more than any other thing as I would want a true promise. Vows are to be kept as promised. When that is done, we move to the next part where we kiss. They say some churches do not allow this, not with me. Lol, why won't I kiss my husband?
---
---
It's normal for the bride and groom to start getting tired of the stress and what have you. But we will surely endure till the end. We move to the final session of the wedding at the reception ground where we dance and engage in different activities like conducting games for the couples. I want a game of "How much do you know your spouse?" That is an interesting and fun game which I will want on my day and believe me, this would ease our stress away. Then, it comes to the end of the one-day wedding event of Mr and Mrs.....🫠🙂
Thanks for your time on my blog.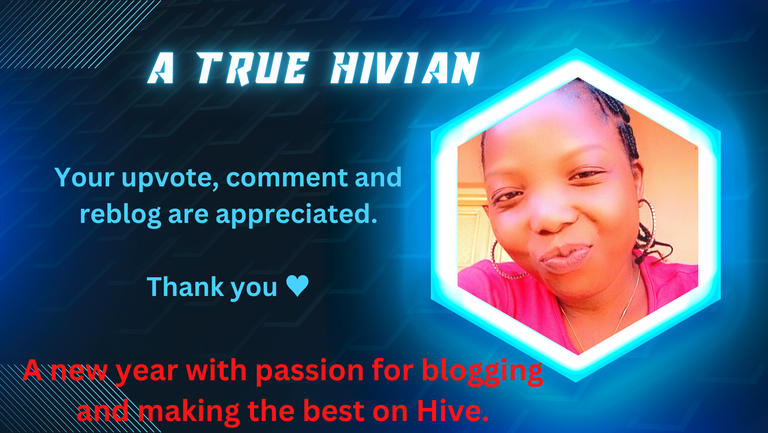 ---
---