WHO'S PULLING THE LINE ?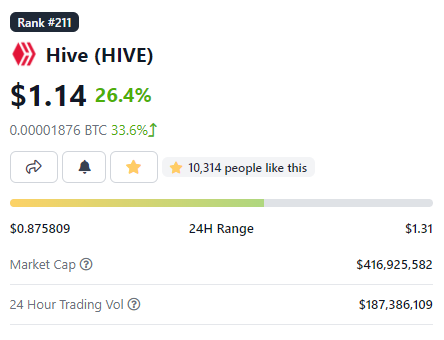 source
Admirable to see #Hive is going the other direction while a correction is taking place. I bet you feel really good seeing what can become of this community token in a nutshell. It was like yesterday I mention the motive and how we can have the token to drive WEB 3.0.
The exchanges cannot get enough of Hive. Formidable it is giving us a joyful twenty four hour ride to the dollar sign.
Trading volume is so high, I am wondering if bots are not the only issue for the raise. It is not the first and it will not be the last. What goes up, must come down. We will see if it is genuine for the dollar to stick around. I know inflation will play a role but this way is another level. Now let's say #BTC decides to grab some echelons to $100k. That could be a swift incentive for Hive to maintain this ratio and continue to whoa everyone.
Having a higher value Hive will put pressure on weak hands to sell. This is what feeding the exchanges of Hive in the next few days. So far I am not ready to sell. I am part of the holding clan. If you feel the urge to do so, please follow your lead. The way Hive is designed, in order to sell you have to be ready with Hive doing nothing. This way it protects everyone and you can do whatever you feel like it.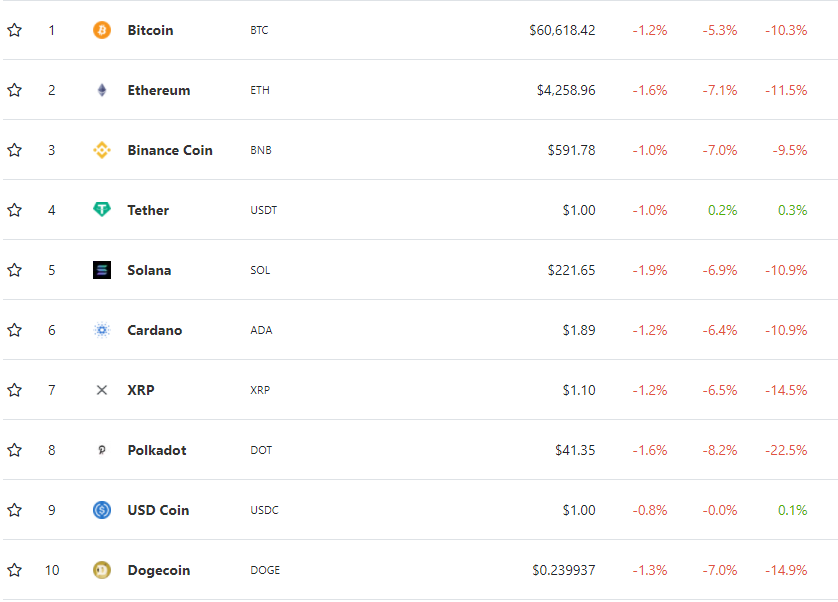 source
While the top 10 are languished into red, Hive is deliberately green, looking to set another high.
I think we have friends in high places. There could be something coming that can prove the reason for this raise. You may think about the connection of Hive and the exchanges. Sometimes just for a glimpse of looking at the past, I do not see that much effort for them to rise. No control just riding on the name and nothing serious.
Usually when you see value fading away from the left, it has to go somewhere from the right. This could be the case today. The momentum may be real these days where a new mood is on the block for Hive. There is a growth since the beginning of the year. Definitely another nail to surpass the dollar threshold.
If you are spending, it looks good to see value well deserved. If you are buying, you can feel the real value flashing in from of you. One day it has to happen. As always I am holding and I am planning on getting more Hive before the end of the year. #HPUD and direct sale, I am all in.
Hive has more to offer than a price increase if you know your way around the community.
Keep on vesting diamond paws.


Posted Using LeoFinance Beta
---
---