THÉ WRITING ON THE WALL FOR MICROSTATEGY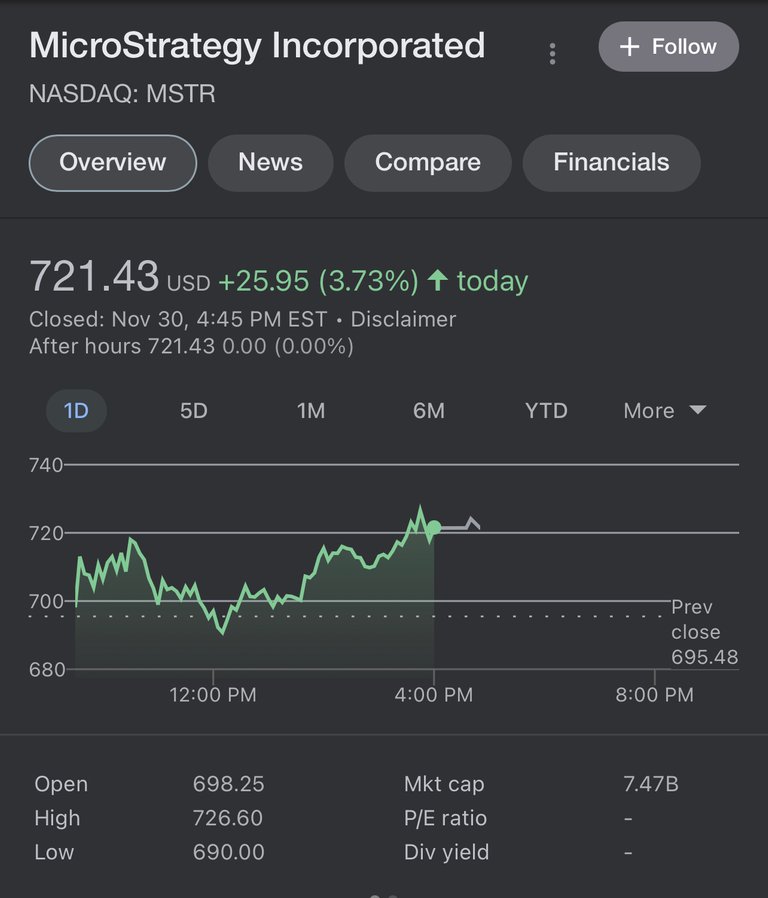 What a way to close the year for Microstrategy with Michael Saylor. When you think he is quiet he found ways to make diamond paw think twice. Purchasing more than 7000+ bitcoin and the market does not feel it is another one.
Since Hive is moving at a different speed, a lot of thoughts have been moving around. The crypto market is moving really fast lately. The land of opportunity just opened for many to amass while others close the door.
I never forget when I post these days we cannot complain a bit for Hive.
Many posts I read lately want us to engage with the blockchain. There will be a time when posting may not pay as much as before. Hive has become and will become the token of choice to propel WEB3.0
You definitely read the post giving you an idea of that movement where you own everything.
Since you will run it like a business there is a cost and there could be profit on the way.
Hive is the alt coin of choice where you can come and grind.
While #MTSR gathered most of the value from crypto, the company runs a cloud service. A company I work for use the service.
Time will come where crypto will be integral part of many major businesses. Microstrategy started it.
Someone has to lead by example. I guess 2022 will entail many positive moves for crypto.
Two captured my mind today. I knew they exist but I saw and used one of them. I went to Walmart and the store has a robot cleaner. At first I didn't know what it was since it passed by me with no supervision. It made a beep and stopped when there is a customer nearby or upfront. The robot cleaned the whole store by itself.
It means cleaning job is forever gone. Secondly I went to a small market. A side cashier uses a cash app register where you need to just scan a QR code or bring your phone closer. Things are slowly changing where digital or automation is the way of the future.
Like I said many of them existed for sometimes. Seeing is believing
I think the same way for self driving. While it is hard to know who really hold most of the bulk of bitcoin, everything is showing the writing on the wall where abundance is among us.
Not everyone will perceive and take advantage.
Luckily for many we have Hive a place with wise and great posts to stay ahead.
If you can #hpud for December.
Happy for you. Hive needs all the diamond paws it can get.
Keep vesting in yourself.
Posted Using LeoFinance Beta
---
---