IT IS NEVER TOO LATE TO SECURE YOUR TOKENS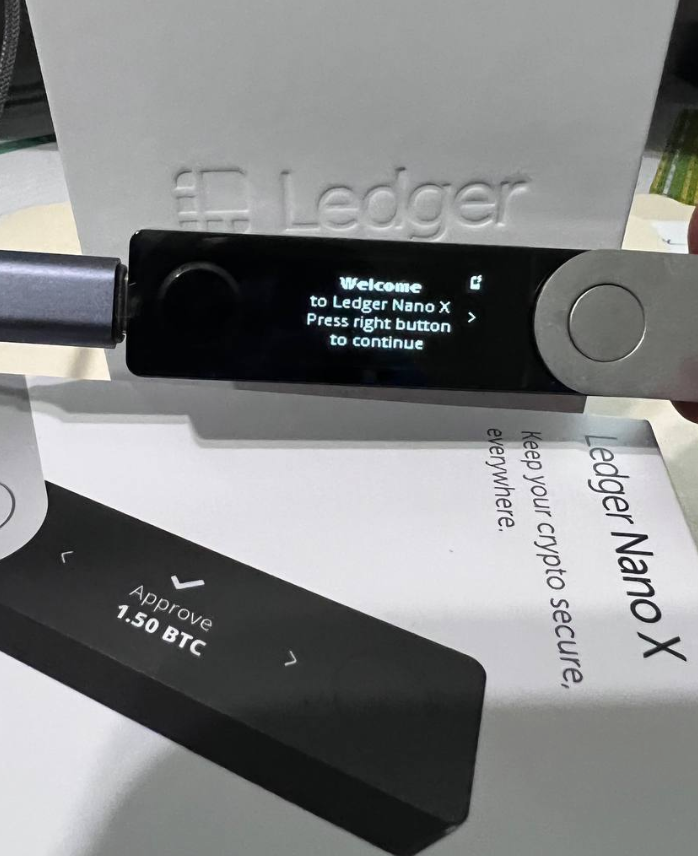 It may not the first and I do not want to be the last man standing about getting my account hack on the world wide web. I read many stories of hivers losing everything. Scammers do not have to go far to get your tokens. Just a click and you can see everything vanish before your eyes.
Usually human error and lack of focus could be the culprit on any loss. Either you allow it to happen or they find a negligence from your setting. Either way you are a t fault and you lose.
After reading many posts about @belemo situation, I have to act. I did receive today my #ledger nano X and immediately I start the setup.
As you can see in the picture, I did most of the steps to get going. It is new technology for me and I have to learn fast. When you know the importance of being your own bank, you will make your due diligence to secure your earnings.
Hive is growing in value lately so it is more than ever to keep an eye and see how to stay safe. I think the minute Hive is touching the dollar value and rising, all eyes will be on us. I think it is important to talk more about what can happen so we can protect our earnings the best way possible. There is a way to put Hive in the ledger as well. I have to look and see how to get it done.
I know it is not safe to share your secret words to anybody. I have to say you need at least someone you can tell where you have your tokens. If you fall into coma, your tokens will fall also with no way for your family to dig for them. While being your own bank is very independent, you could cause big problem if your lost your way around.
While safety is primordial, try not to go too deep or secret where you could not be able to share what you have with your love ones. I think this part is essential as you grow your pile in the blockchain. Education is another milestone when you involve in crypto. You know crypto, make sure your kids, wife, husband have an idea of what you are doing.
After all why own the world and you cannot share it with anyone?
Keep vesting in yourself.


Posted Using LeoFinance Beta
---
---